Project name: Villa Schatzlmayr | Location: Passau, Bavaria | Completed: 2018 | Architect: Philipp Architekten BDA
Villa Schatzlmayr is the lifelong dream of its clients. Situated on a gentle slope with open views of meadows, the Danube river and a seemingly endless sky, the property is a truly special place. The clients wanted a spacious, ground-level home where nature, views and the seasons played the main role.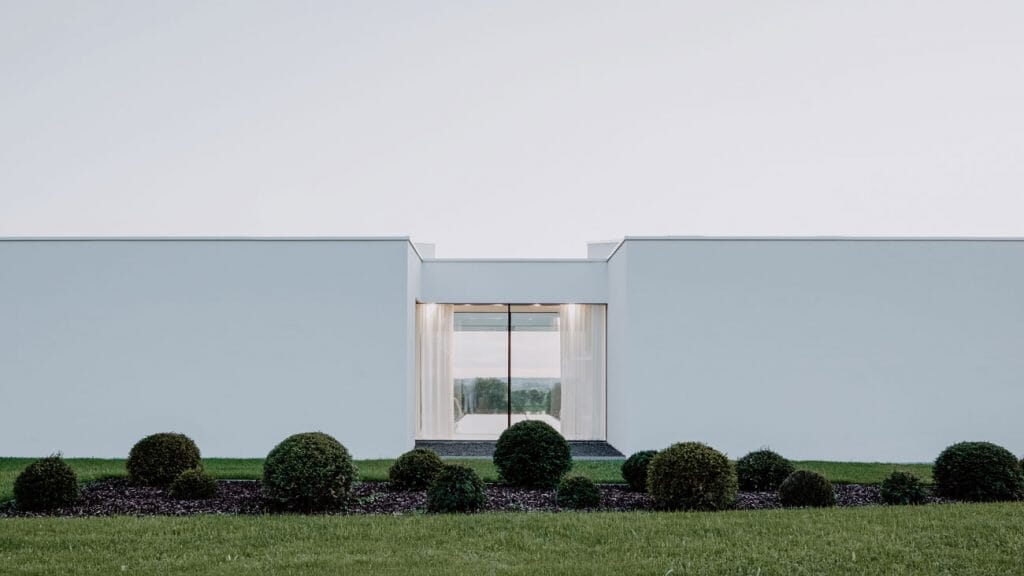 The project is made up of three parts amounting to 760 sq.m. of living space which opens to the landscape through uninterrupted floor-to-ceiling glazing. Towards the street, however, a deliberately minimal facade ensures that Villa Schatzlmayr makes a statement while maintains a level of privacy for its residents.
Public areas including a lounge with open kitchen, dining room and fireplace room lead to a glass bridge that branches off into the private area of the house containing the master bedroom, master bathroom, dressing room and fitness room. 
A two-storey cube with a sloped roof and a separate entrance marks the creative area for the owners of Villa Schatzlmayr. Each floor of this separate space works as a small atelier, providing panoramic views and also housing two guest apartments. 
Attached to the connecting glass bridge is a sheltered outdoor area that comes into play during the summer, blurring the boundary between interior and exterior and allowing nature to change the ambience of the villa throughout the changing seasons. 
---
---
Villa Schatzlmayr is decidedly minimal in both structure and colour palette. This counts for exterior and interior. The interior is timelessly understated, mostly white but featuring a few natural tones and high-quality materials like the sand-coloured stone floor, walnut furniture and cognac-coloured Chesterfield leather sofas.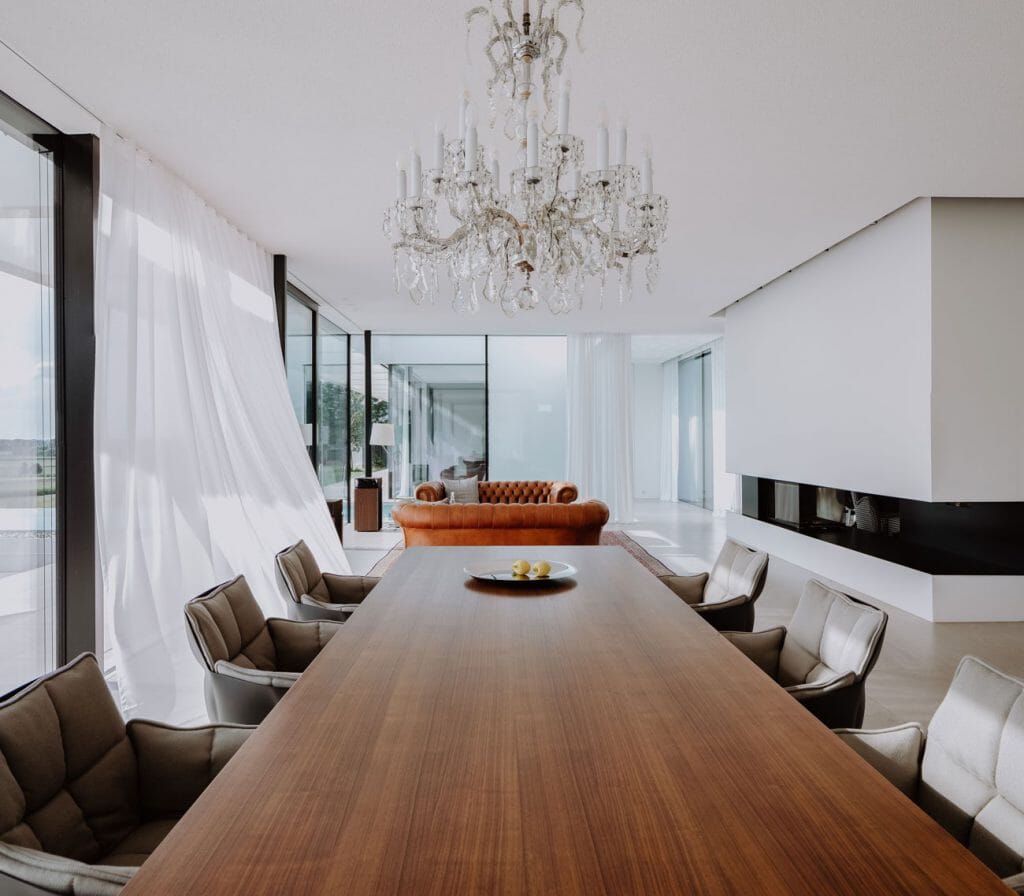 All in all, Villa Schatzlmayr exists to emphasise the outstanding beauty of the area. The entirely glass rear facade opens up to connect living areas with the sky and surroundings. During certain seasons, residents are treated to a dramatic play of light an colour in the evenings which, in their own words, they will never get tired off.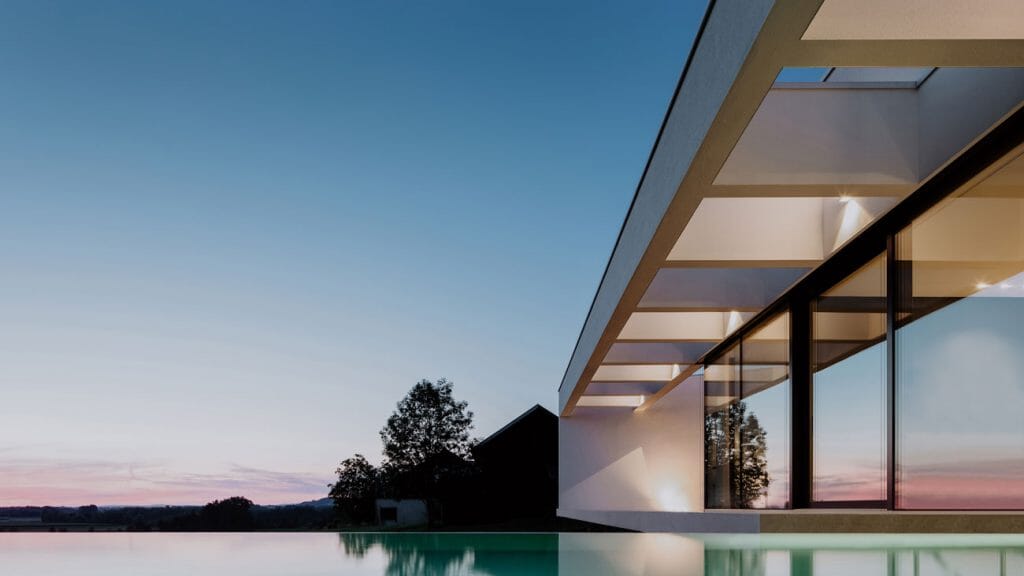 Photography by Philipp Architekten and José Campos.
In an area as beautiful as Puglia, GR House simply had to be built around nature.
---
---