---
"I think I work somewhere between illustration and art," explains Ana Popescu, the Romain-born creative who reimagines the houses of Bucharest and the modernist villas of Palm Springs with sun-drenched colours and clear compositions.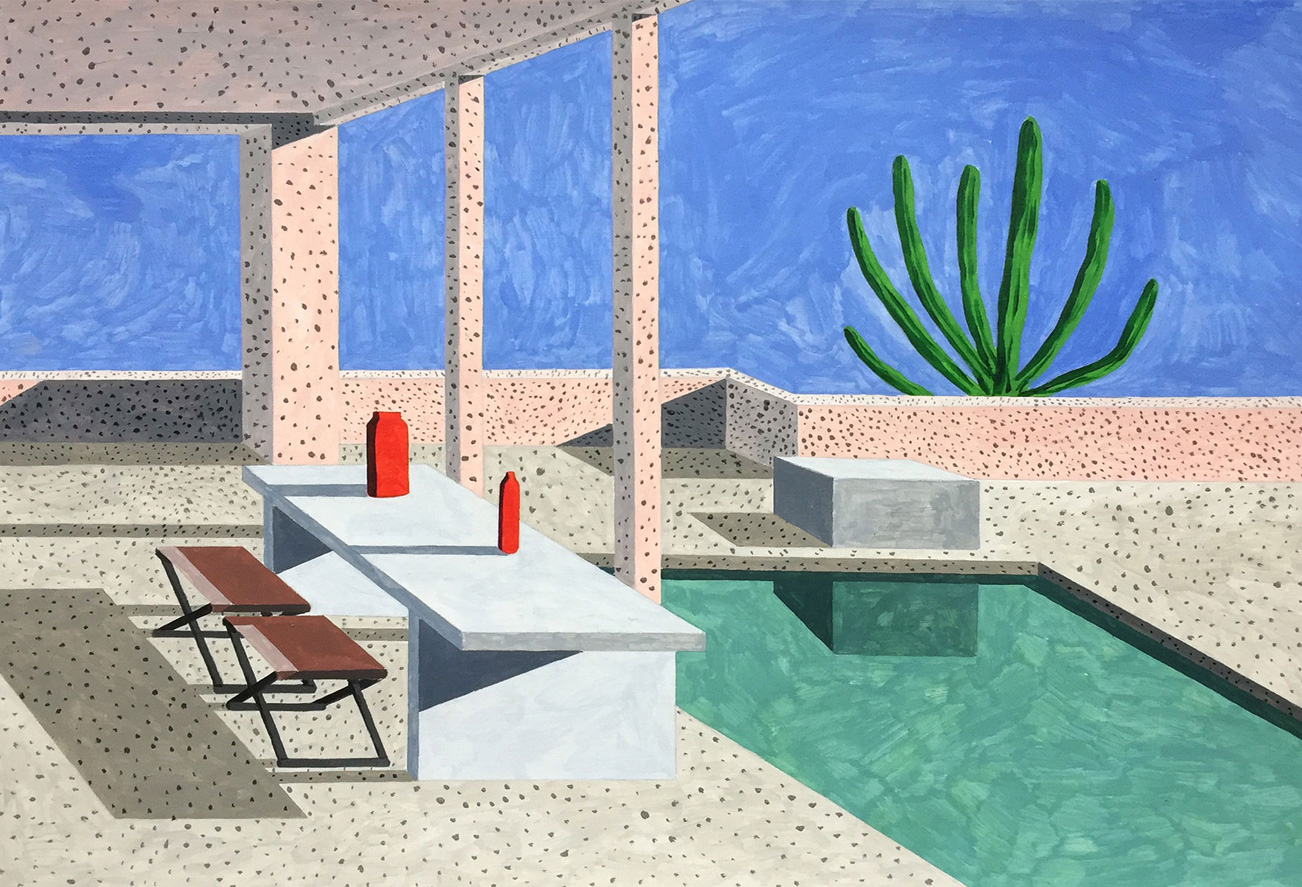 Her latest series 'Homes' represents Popescu's versatility, as the fascinating shapes combined with the surrealist landscapes and wonderful colour palettes, turn simple scenes into something more complex. The clear geometries and challenging perspectives across the Homes series plays with depth and surface and is constantly changing courtesy of the bustling colours and abstract shapes. The sense of surrealism in her work not only represents the influence of Hockney, but it also portrays the skill of Popescu for carving out her own signature style that successfully manages to blur the lines of art and illustration.
Keep up to date with all of Ana Popescu's work by checking out her website.