On June 27th 2019, Voitures Extravert released the all new Quintessenza to the public. While you might recognise the machine on the surface, there are some new features to get accustomed to...
Voitures Extravert was founded in 2016 with the objective to colour the streets with iconic classic cars again, but base the new designs on the technology of the future. The new cars, completely rebuilt but true to their roots are powerful, silent and completely electric. The company's signature model is the Quintessenza, based on the classic Porsche 911.
The renovated body, created on the ideal donor, has been packed out with new components to create a real life time machine. The lightweight, updated body features a 58kWh battery pack which travels a comfortable 400km on one charge and hits 100km/h in less than 6 seconds.
The original 911 is a widely revered machine but a peculiar one. Sometimes the driver was in control, but at other points the car would seemingly take the wheel with a mind of its own. Now, with Quintessenza's bespoke vehicle control platform, the driver is presented with pure torque or speed. New gauges display all necessary information and are completely customisable.
Modern cars hold all of the cards in terms of technology, but we think that retro designs have a considerable upper hand when it comes to visuals. Voitures Extravert's Quintessenza proves that the two can coexist. We'd be more than happy to see the roads populated by history's finest designs again, updated to cater to contemporary environmental and technical expectations.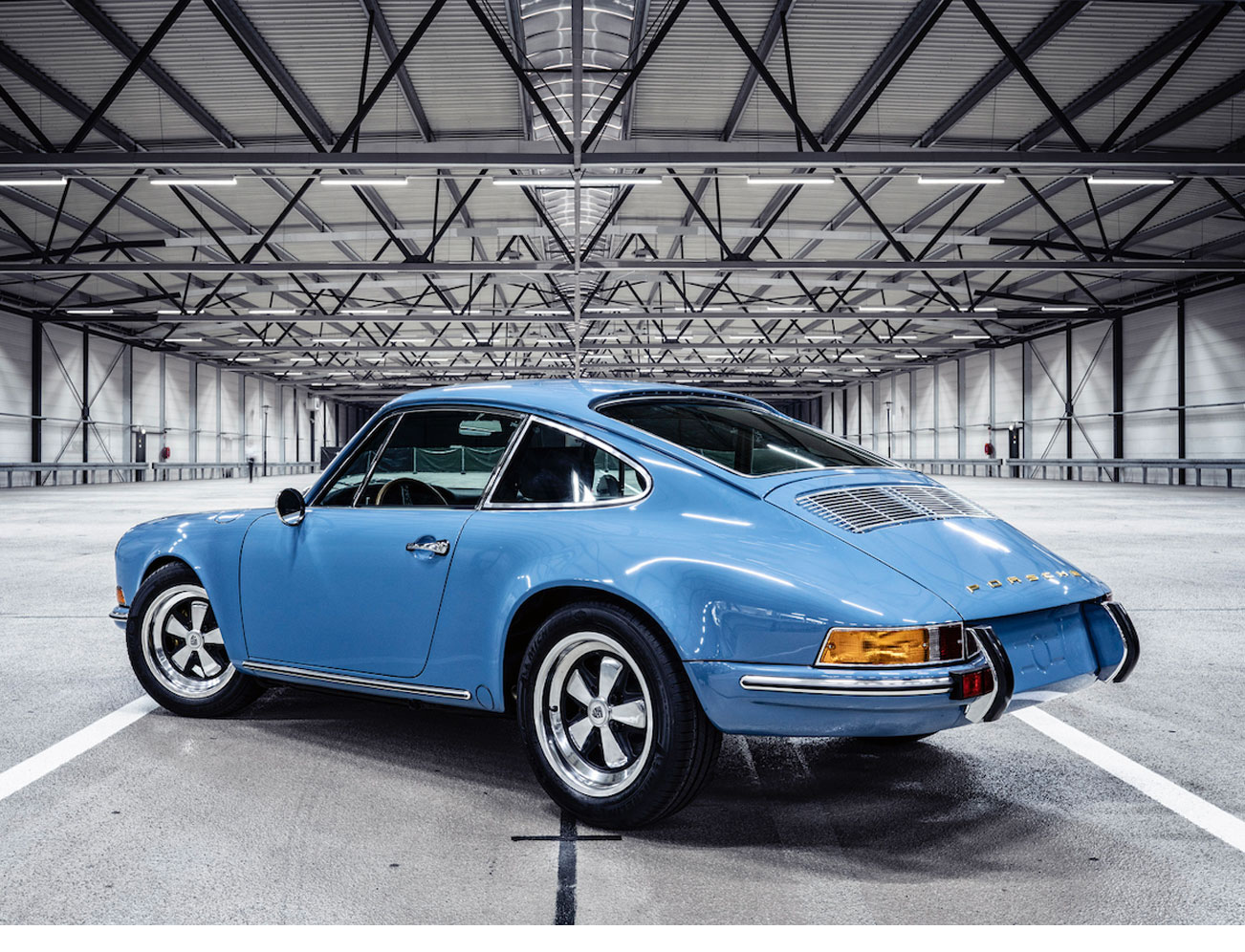 Can't get enough of iconic Porsches? Bring some into your home with Rear View Prints.
Check out this 1969 Porsche 911 E for classic German machinery with a different kind of modern update.