Price: £15,995| Year: 1992 | Engine: 1781cc Inline Four 90 bhp
As pristine as when its first owner drove it out of a Volkswagen dealership 29 years ago, this delightful drop head version of Giorgetto Giugiaro's unquestioned masterpiece is the modern classic you can drive all day, every day. With just 27,000 miles covered, this pristine Alpine White VW Golf has a lifetime of joyful motoring ahead of it – and, likely as not, its value will only increase.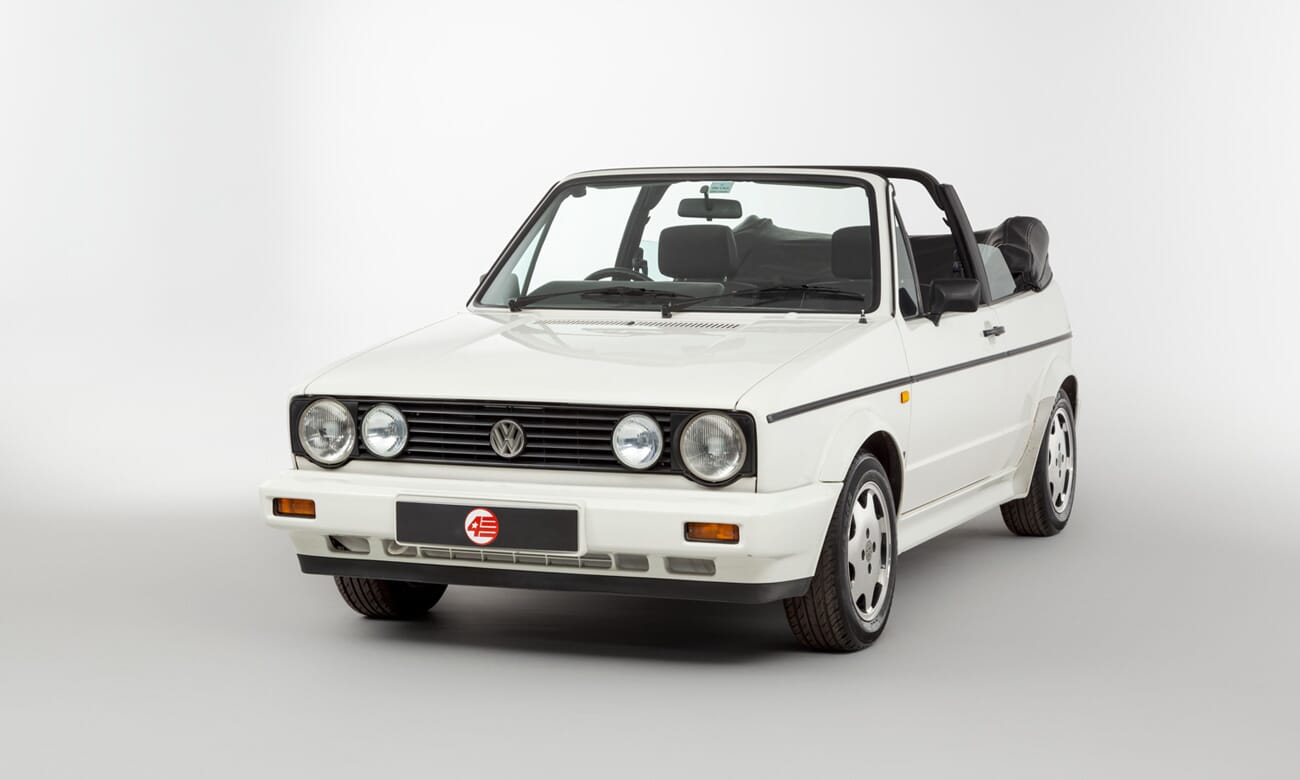 There can be no underestimating the power and influence of Giugiaro's apparently simple vision with the VW Golf. This was the car that reinvigorated VW's fortunes as the venerable Beetle showed its age with declining sales. Here was a crisp, modern front drive hatchback that set the template for the small cars of today. The Convertible was very much the icing on the cake, each one manufactured not at VW's plant at Wolfsburg but at the small Karmann factory in Osnabrück, making every Convertible effectively a coach built motor car.
The Karmann badge on each front wing bears subtle testimony to this Clipper's design and manufacture. The Convertible retained the classic Mark One styling throughout its production life, so that this Alpine White example shows off the simplicity of Giugiario's lines, along with the sympathetic conversion by Karmann, renowned as longtime collaborators with VW. A sturdy transverse roll-over bar supports the heavily insulated hood, while beneath the bodywork there is substantial reinforcement.
Inside, the weave of the cloth upholstery is unmarked and the period detailing retains charming elements such as a top-of-the-range Sony radio/cassette player. The hood is in excellent condition and is electrically powered, novel for a convertible of this size at the time. Under the bonnet, the engine is in virtually concours condition, testament to a pampered, garaged life. While this isn't the powerful GTi version, 90 bhp is more than enough to explore the Golf's excellent handling on a favourite b-road, top down en route to anywhere. All your necessities, by the way, are easily stowed in the generous boot, thanks to the hood folding on top of the rear scuttle.
---
---
This VW Golf is a classic without compromise. It may well be the best preserved Clipper in the country. For a combination of wind-in-your-hair joy while savouring analogue perfection, look no further.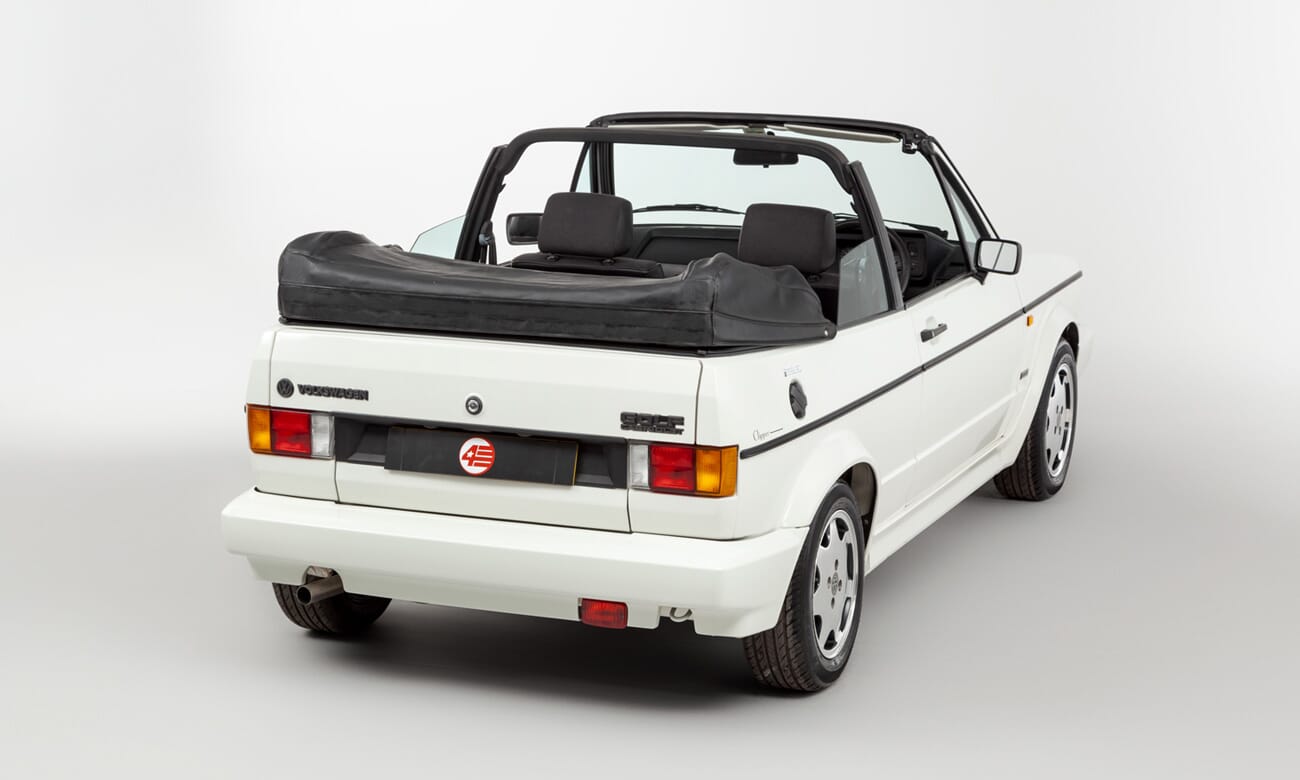 Discover another modern classic in the form of this '91 911.
Read all articles from The Garage.
---
---