A lot of what we wear today finds its origins on the sports field – and that's looking beyond the obvious such as sneakers, polo shirts and tracksuits. The button-down collar and the v-neck sweatshirt for instance, also have an unassuming association with a sporting life - and the importance of that relationship cannot be underplayed.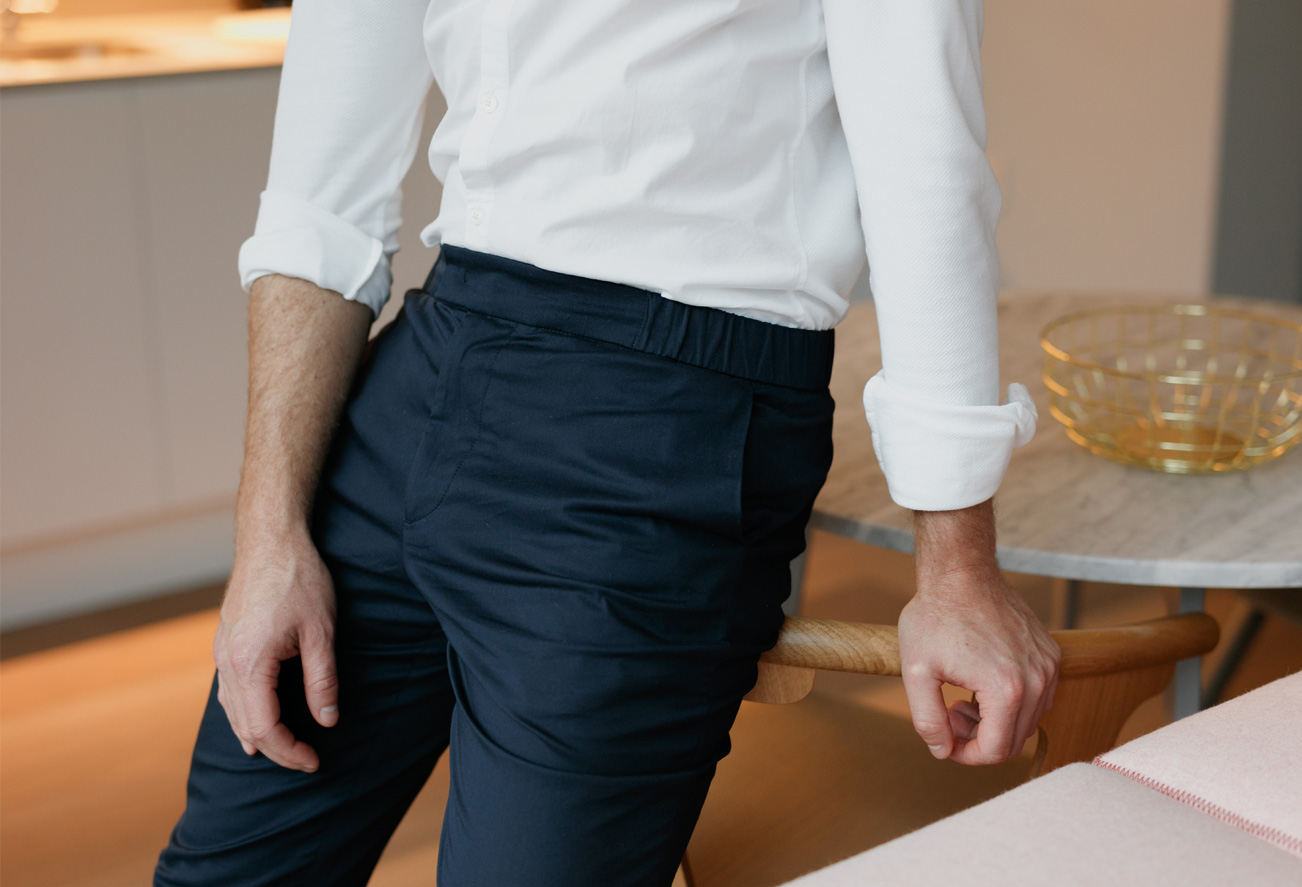 Sportswear details continue to creep into a range of menswear essentials which has made certain pieces of clothing easier and more acceptable to wear than ever before. The latest being the drawstring waistband – providing comfort, versatility and familiarity to the traditional tailored trouser.
[caption id="attachment_22598" align="alignnone" width="770"]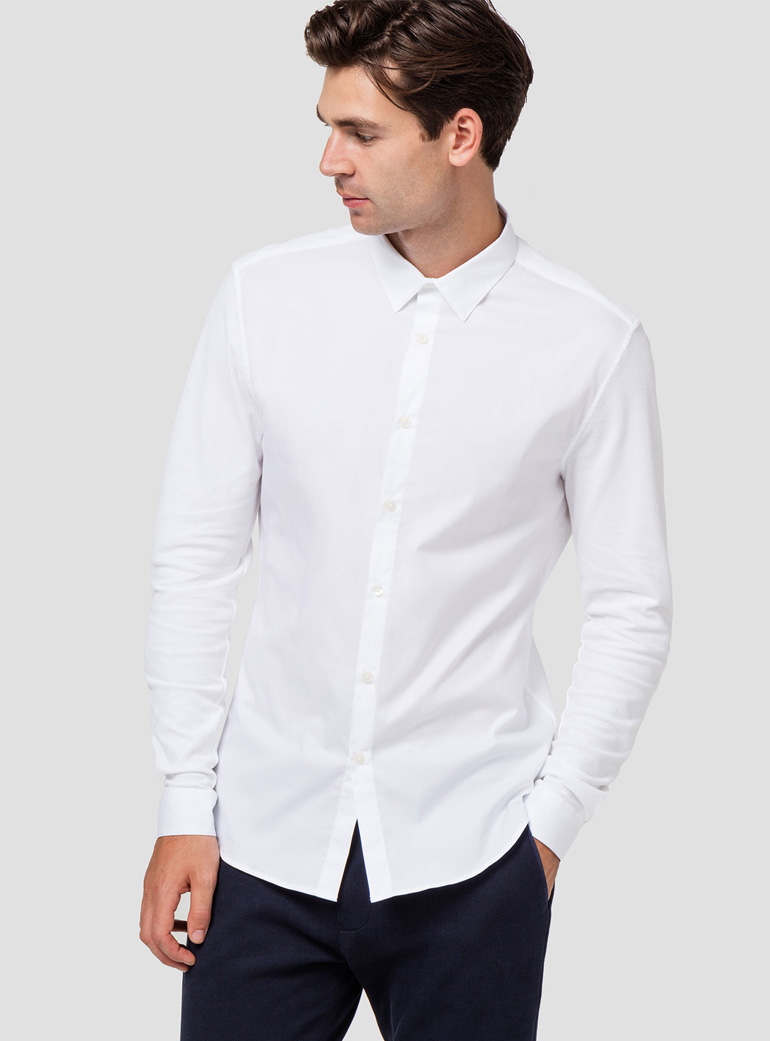 L'Estrange London - The Collared Evening Shirt[/caption] [caption id="attachment_22597" align="alignnone" width="1200"]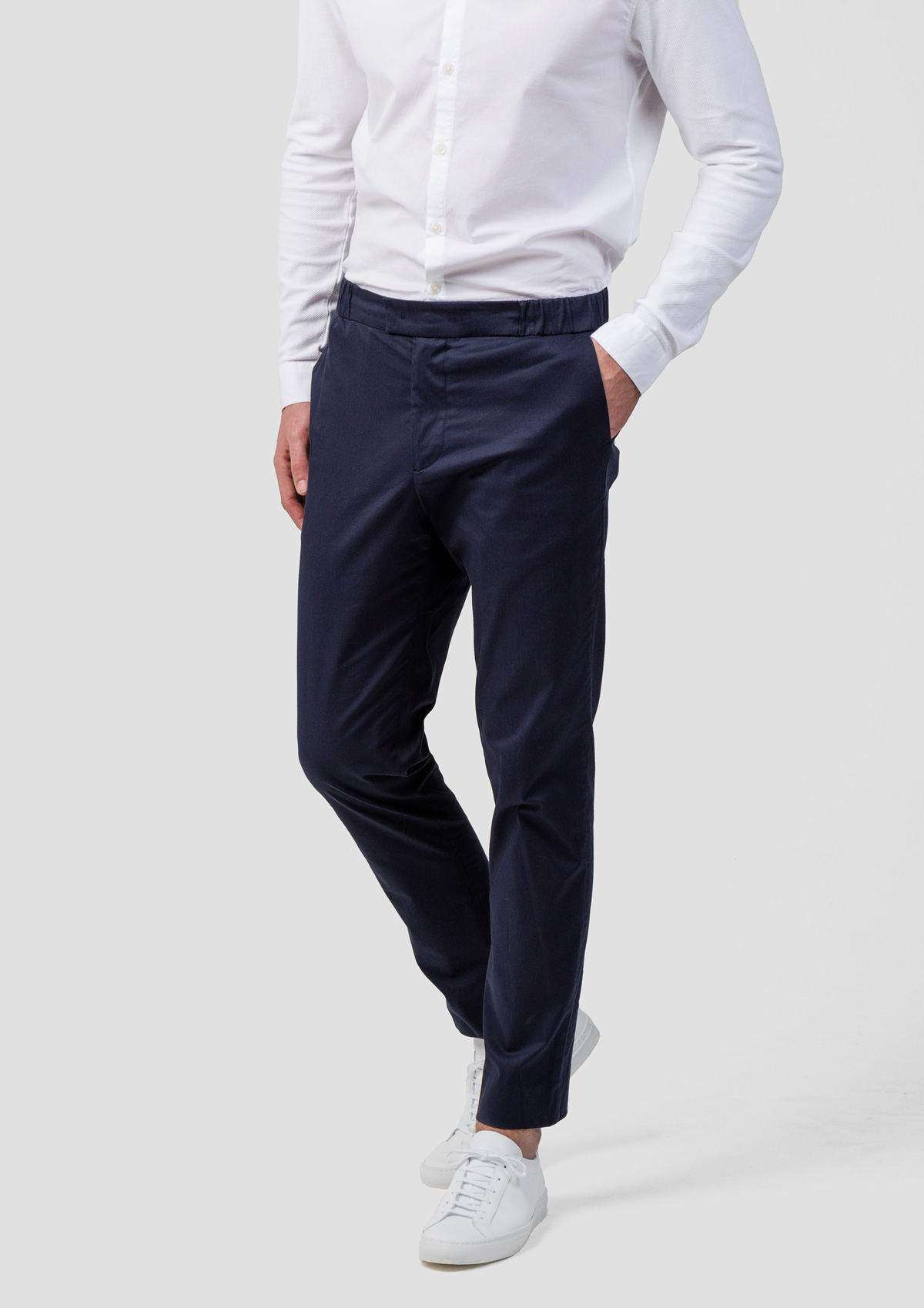 L'Estrange London - The 24 Trouser[/caption]}
With brands such as L'Estrange leading the way in the resurgence of the drawcord, it comes as a smart time to invest in a pair. The latest addition to the brand's catalogue of menswear essentials, the L'Estrange 24 Trouser, is cut in a slim, gently tapered fit and features both a zipped fly fastening and a sly hidden drawstring around the elasticated hip. The combination of style and functionality ensures the trousers can be a quick and easy styling option – a valuable commodity when facing the clock in the morning rush.