A small apartment in Minsk sounds more like the setting for a spy novel than a haven of calm. The Buddha Apartment, as it's known, began life as a run-of-the-mill living space and now reveals its new identity as a place of meditative minimalism.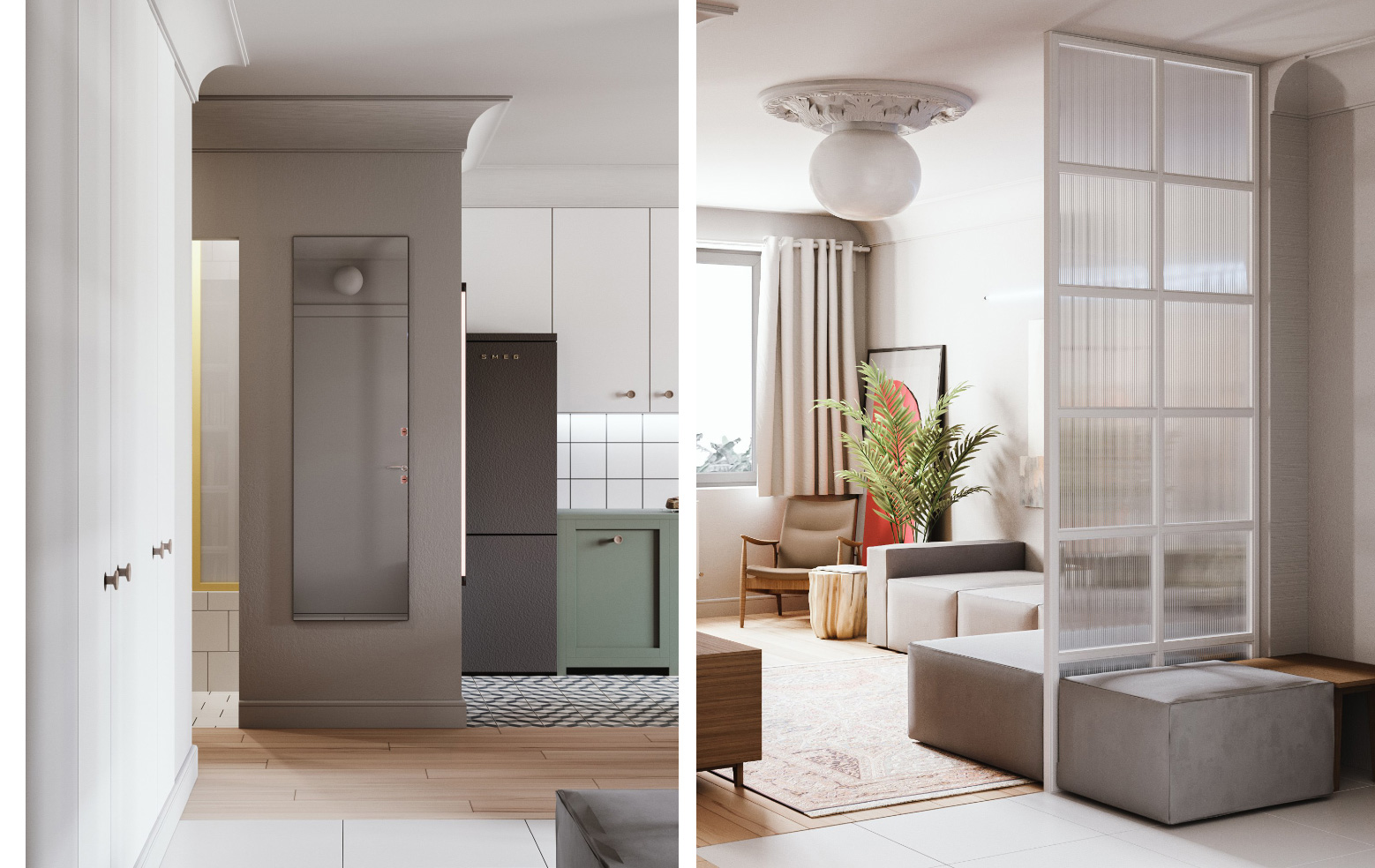 ZROBYM Architects have made one structural change, inserting a partial division between the living and kitchen/dining areas, to divide the flat into what they call "zones". Ingeniously, this partition isn't total so there's still easy flow from one zone to the other.
The colour scheme is in muted tones, mostly greys and whites. Unobtrusive furniture, in similar quiet shades, adds to the air of calm. Art works are few, chosen to add to the owners' desire to alleviate the day to day stress of the city.
Flooring, again in neutral colours, uses varying materials further to delineate living zones. Square white tiles to the entrance hall area contrast with wood floors elsewhere and eye-catching geometric kitchen tiling.
Lighting is subtle, with the exception of a glass bowl conceived as "growing out" of a ceiling rose. You'll find us in the corner with the potted palm, practising our mantras.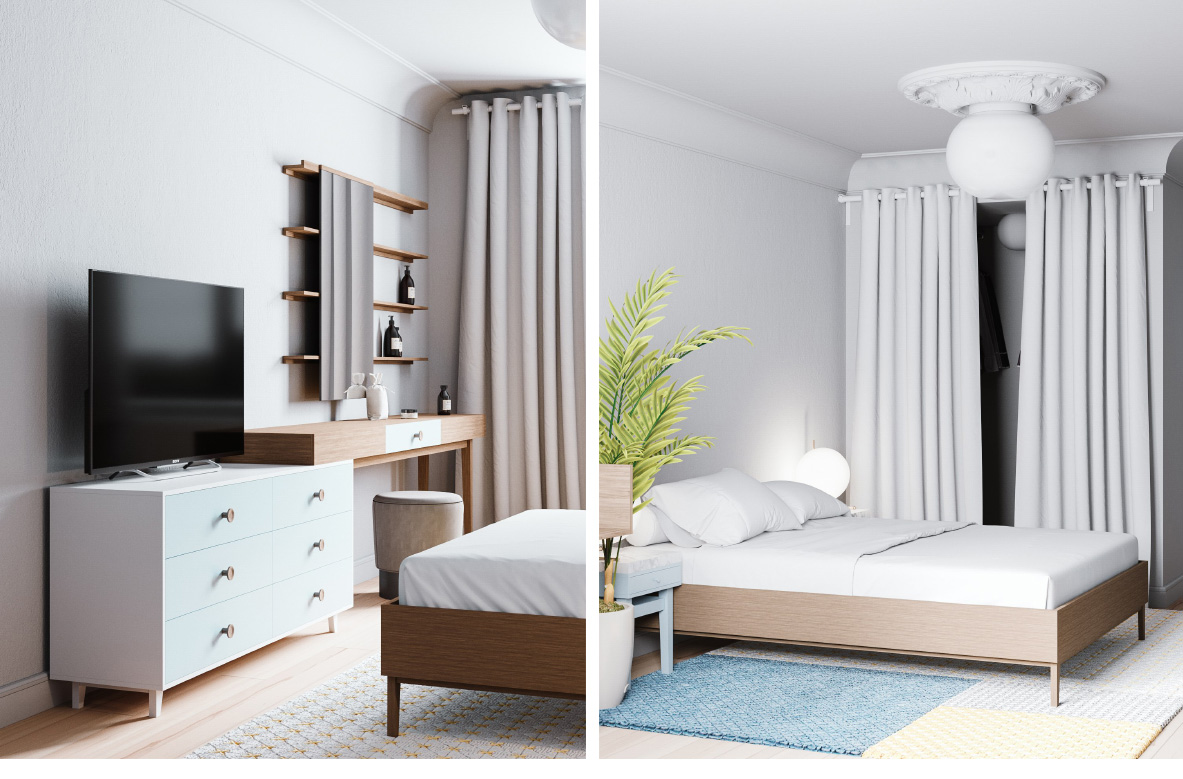 Take a tour of the Buddha Apartment in the image gallery above and check out the ZROBYM Architects website for even more interior inspiration.