Today is the day that TID officially launches the TID 005 Watch Inspired By The Builders Club. It's something we've been waiting to drop for quite some time. So much so, that we were deliberating how to present the limited-edition watch to you. Reviews, style guides, editorial shoots, we discussed the lot. But then we settled on just having a chat directly with the creative minds behind one of the most intriguing watch releases of the year to find out how it came to fruition.
"We love creativity in all forms and to celebrate the extraordinary," explains Ola. E Bernestål, founder and Creative Director at TID Watches.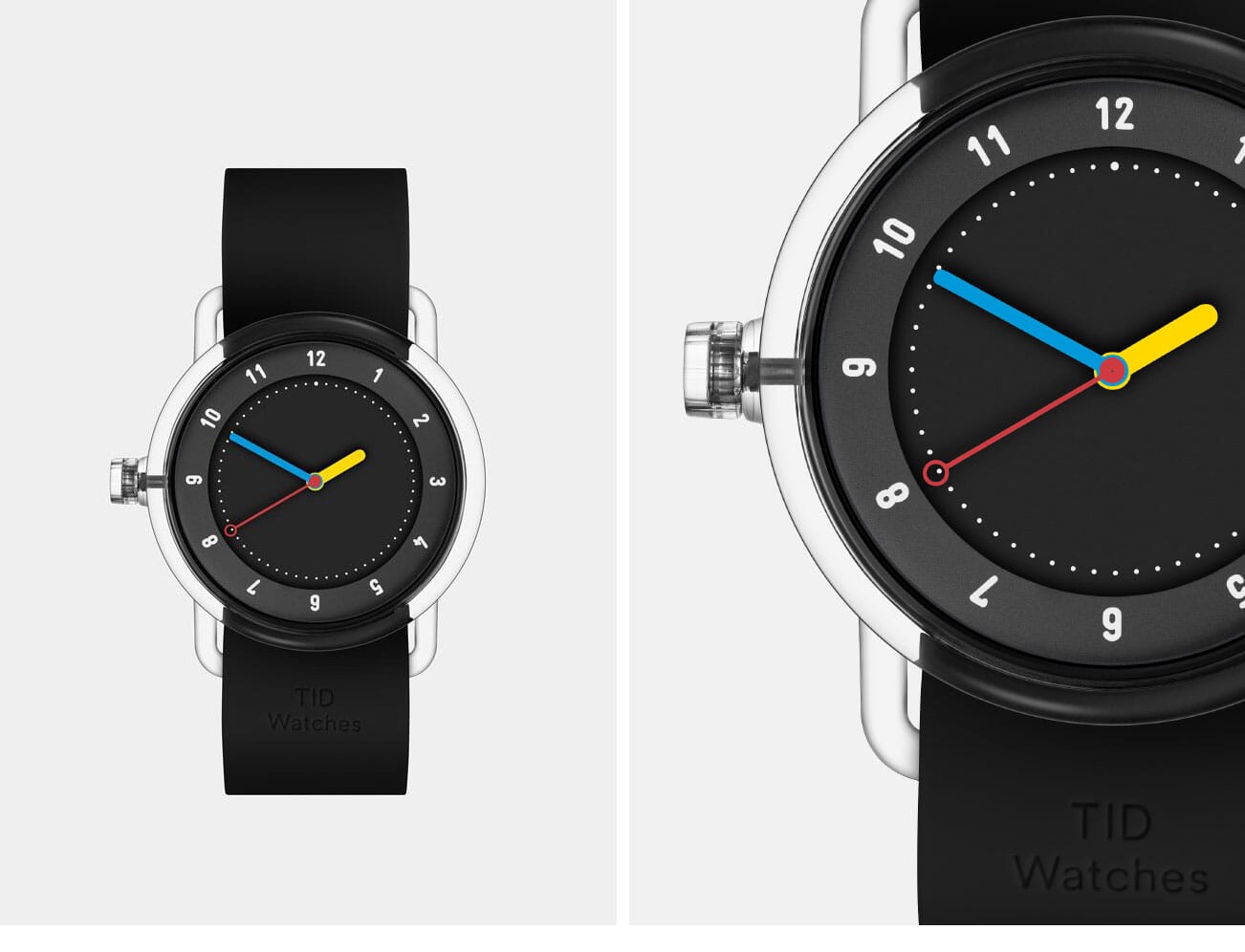 "In order to do so, we seek collaborations in all shapes and forms and invite leading creatives on an ongoing basis to interpret TID. They interpret both TID's products and tid (the Swedish word for time) as a phenomenon. For us, it's important to give the creatives complete freedom when it comes to the interpretations they create. The result is genuine art pieces that truly inspire us."
These fanciful musings ultimately led to the creation of the latest TID watch. Available from today at OPUMO, the 'TID 005 Watch Inspired by The Builders Club' has been created with two goals in mind – the first being to fulfil the practical requirements of everyday life. The second, is to create even more unique interpretations of time and manifest them into physical products.
The Builders Club created Study 005 for TID Watches where the duo focused on showing how a moment in time can be perceived in different ways and how an ordinary moment can trigger emotions, memories and dreams. Hence the name for the collection – A Moment in Time. "It's an exploration of a simple moment," explain The Builders Club. "A moment where one's mind is drifting away, creating a new world in your own head."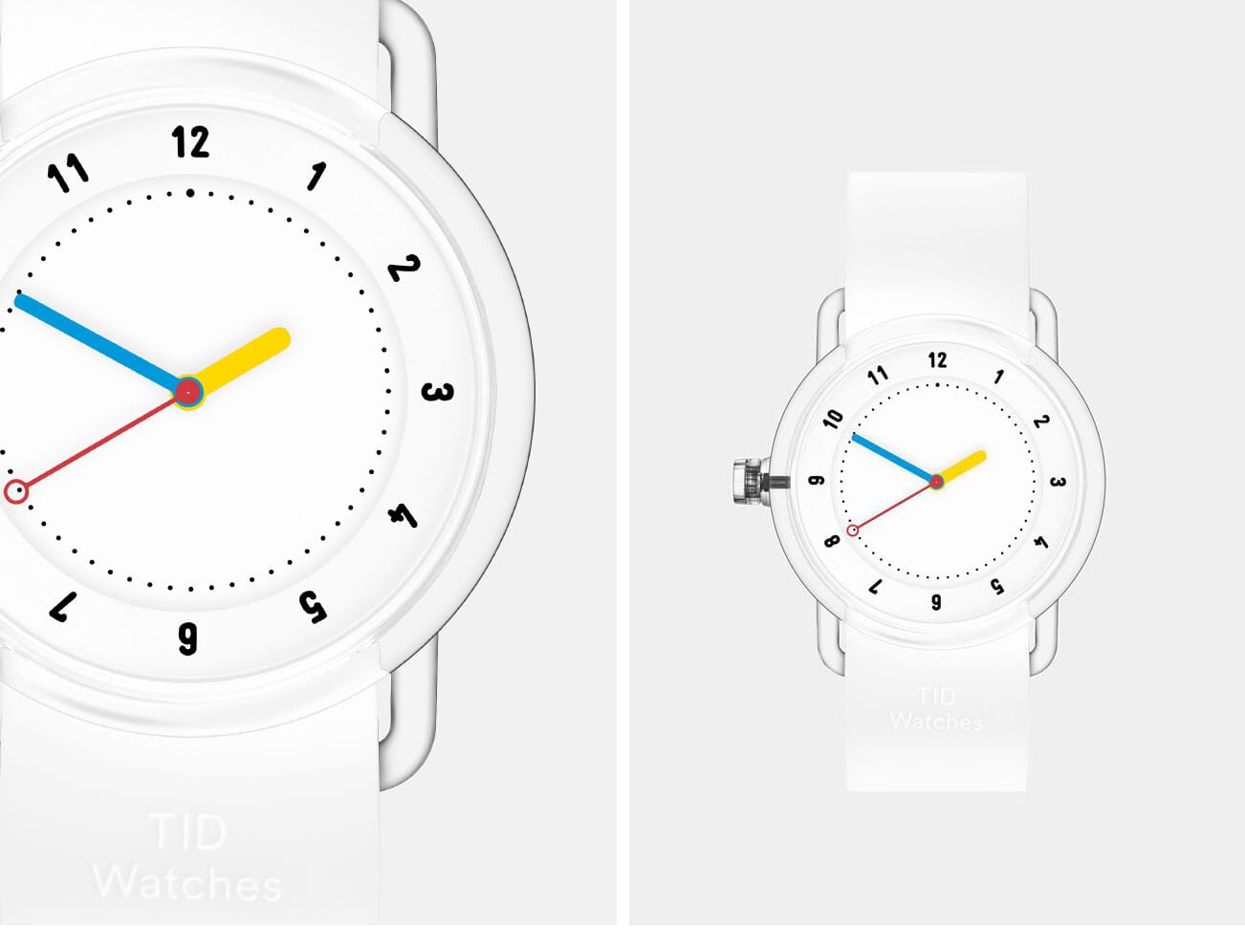 The collaboration originally resulted in a series of still and moving images and now the colours from Study 005 - red, yellow and blue - have moved into this limited-edition watch collection. The capsule is based upon the No.3 watch from TID Watches that explores the material TR90, a durable and lightweight plastic. In total, the collection consists of a Black and White watch head with matching silicone wristband and watch hands in red, yellow and blue.
We didn't want to just learn about the watch, though. We also found the time to chat to TID co-founder Ola about how important time actually is, especially when it comes to finding the time to collaborate.
As a modern design studio, with considerable experience and a wonderful product portfolio, how important do you believe collaboration is?
I would say that our passion for creativity is the key differentiator between us and other watch brands. For us, it's all about providing the consumer with something more than simply the product. Our drive to explore time via different creative expressions comes down to offering something additional, an experience more or less. It's an essential part of the TID brand, we are not just creating iconic timepieces to be worn every day, we are celebrating creativity. Collaboration is a vital part in order to achieve this celebration.
From our point of view, collaboration is everything, that's why we have worked with talented creatives in different shapes and forms since the early start. To see these interpretations come to life in the form of physical products is a joy – just like Limited Edition 005 "A Moment in time", Inspired by Builders Club.
For us, it's important to give the creatives complete freedom when it comes to the interpretations they create. The result is genuine art pieces that truly inspire us. These days, the world is more interconnected than ever and it's vital to have a constant flow of new insight and collaborations in order to stay relevant.
Shop and explore the limited-edition TID Watches 005 Watch inspired by the Builders Club at OPUMO.
If you enjoyed this, then read our exclusive interview TID Watches co-founder Ola E. Bernestål where he discusses his life in design.