Spirituality and humanism are the keys to success when it comes to modern architecture – and it is a precious balance that the Kallbadhus, designed by White Arkitekter, perfectly captures.
The Scandinavian studio reimagine a classic symbol of Swedish cultural heritage – the bath house - through perching a minimal timber-clad structure on stilted legs in order to optimise the views across the southern coast of Sweden.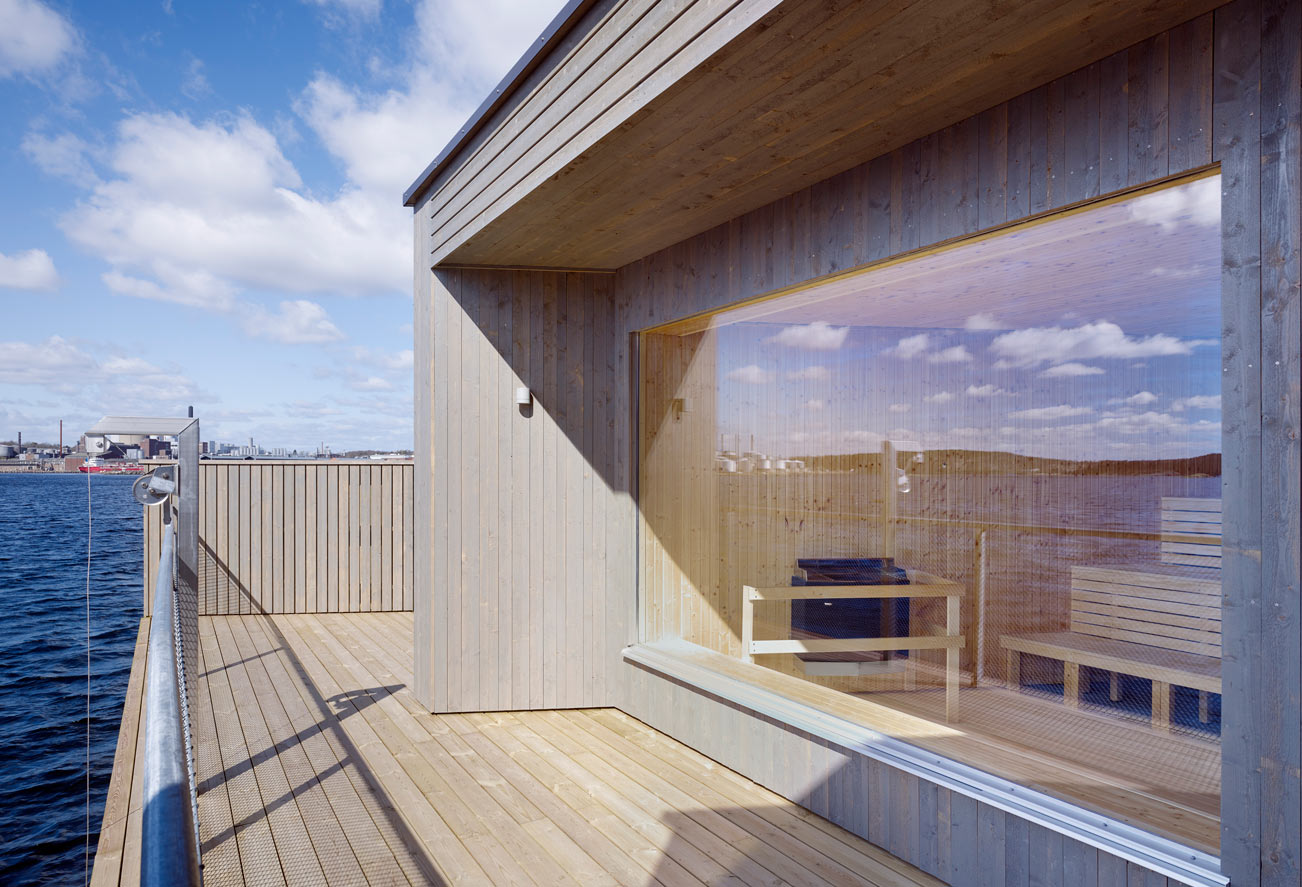 White Arkitekter designed the bathhouse exclusively for a group of local sea-bathing enthusiasts from the coastal town of Karlshamn, who raised funds independently to commission the project. Kallbadhus – which translates into 'the cold bath house' – is located along a beach promenade and is designed to sit comfortably above sea level. The structure's sharply angled volume is designed in wooden straddles that is connected with a gulam beamed bridge that links visitors to the entrance from the beach.
"The enticement lies in the fact that it isn't a traditional bathhouse with romantic gingerbread work," explained project architect Sven Gustafson, referring to the country's vernacular architectural style.
"It has a different expression," he said. "The building is almost like a flying saucer that has landed on its long legs – carefully, leaving a minimal impression."
Take a closer look at the Kallbadhus in the image gallery above and check out more of White Arkitekter's projects on their website and Instagram.