In 2020, a user spends an average of 32 minutes per day on Instagram. If one app is taking up this much time in your day, we think that it should at least be a valuable period. Instead of finding out about celebrities you'll never care about, why not follow the best of the best when it comes to design? From interiors to footwear, and cars to coffee, we're working our way through the best ways to spend your time on Instagram.
This time we're focusing on Dimitris Kolonas, AKA @dimitris_kolonas. Born in Greece, Dimitris now lives in Germany. A quick scroll through his Instagram will uncover a little bit of everything: interiors, tasteful outfit squares and travel pictures aplenty. Thanks to Dimitris' strong sense of style, all subject matter is tied together neatly with a thread of understated refinement. We managed to find some time in Dimitris' schedule to talk about his past, the differences between Greece and Germany and the hardest parts of maintaining a successful online presence.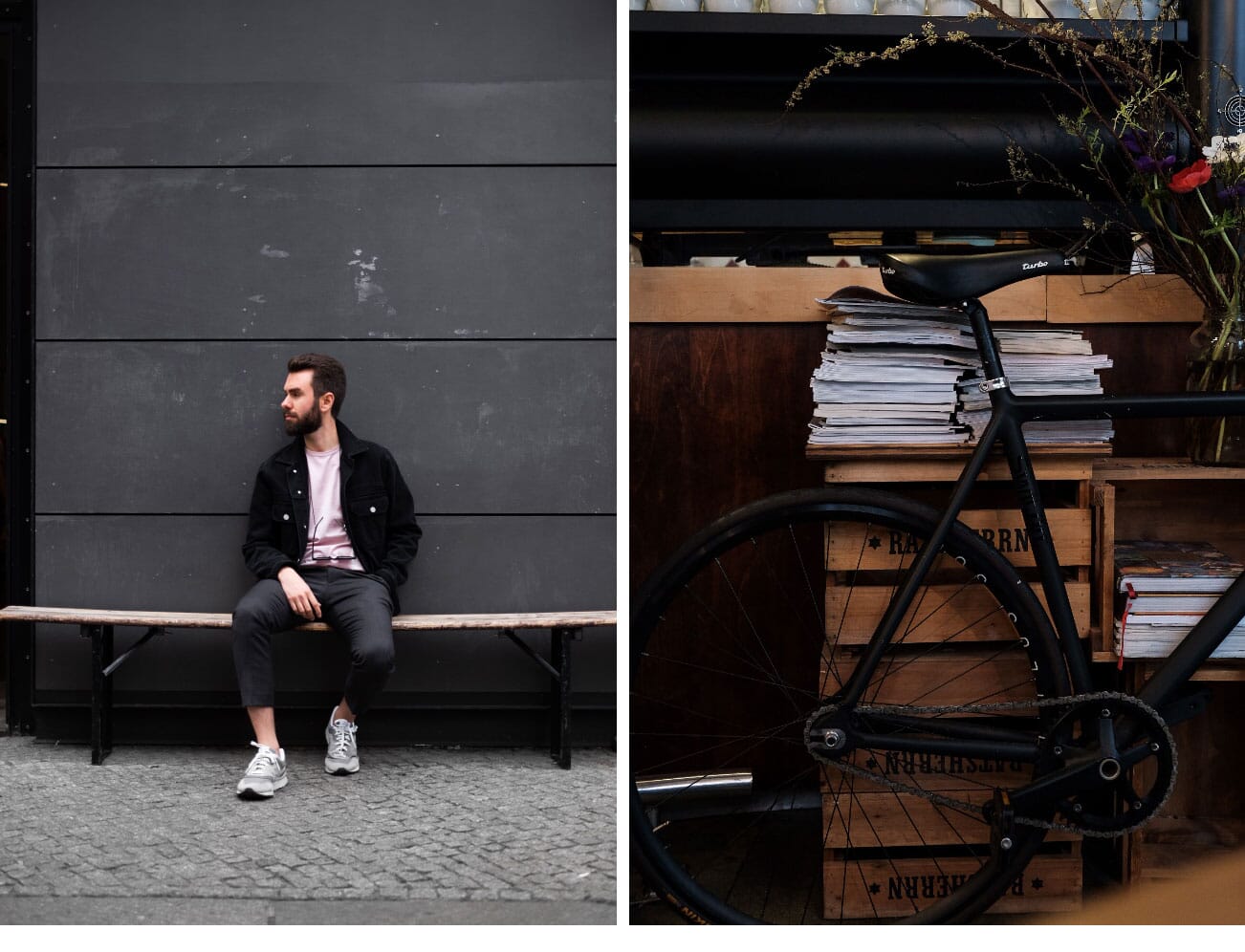 Can you introduce yourself?
Hi, my name is Dimitris Kolonas, I'm 25 years old. I'm originally from Greece and for the last couple of years I've been living in Germany. I've been studying classical music (violin) for the most part of my life and lately, through my passion for fashion and photography, I'm working as a freelance content creator.
Who was your childhood hero?
Growing up in classical music, studying the violin, my childhood heroes were usually famous soloists of the early 20th century like Jascha Heifetz and David Oistrakh. I've always looked up to those legends, I spent hours listening to their recordings and watching videos of them playing, trying to imitate or at least get inspired by their style of playing, technique and expression.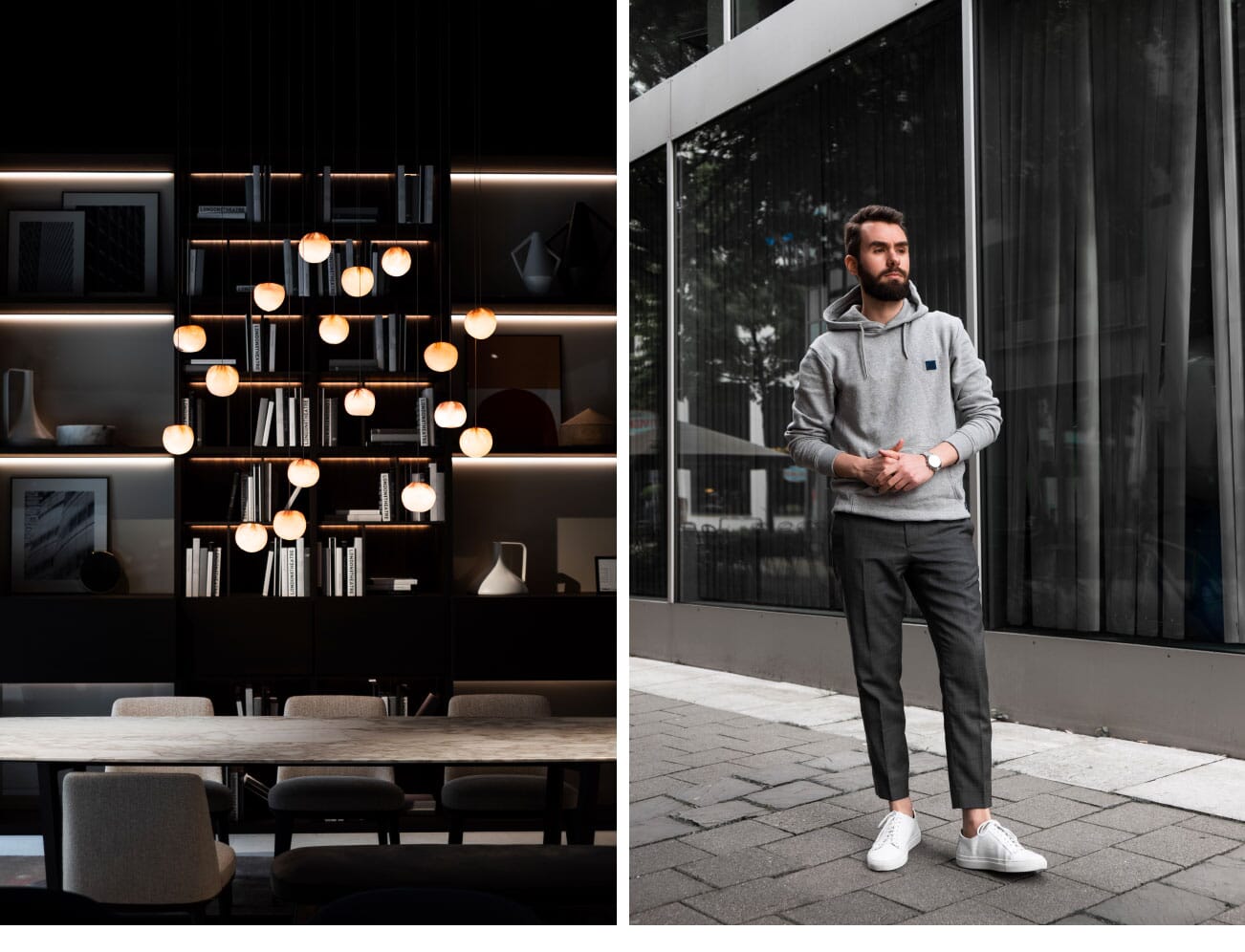 Which album are you listening to at the moment?
It may come as a big surprise for many but there are two genres of music that I absolutely love: classical – of course, with regards to my background – and rock or metal. I find a lot of similarities between the two in my own way and to be honest I couldn't pick one over the other. At the moment, I'm going through my Judas Priest phase once again and I'm also listening to Kavakos' recording of the Ysaye 6 Sonatas for Solo Violin, which has been one of my all time favourites.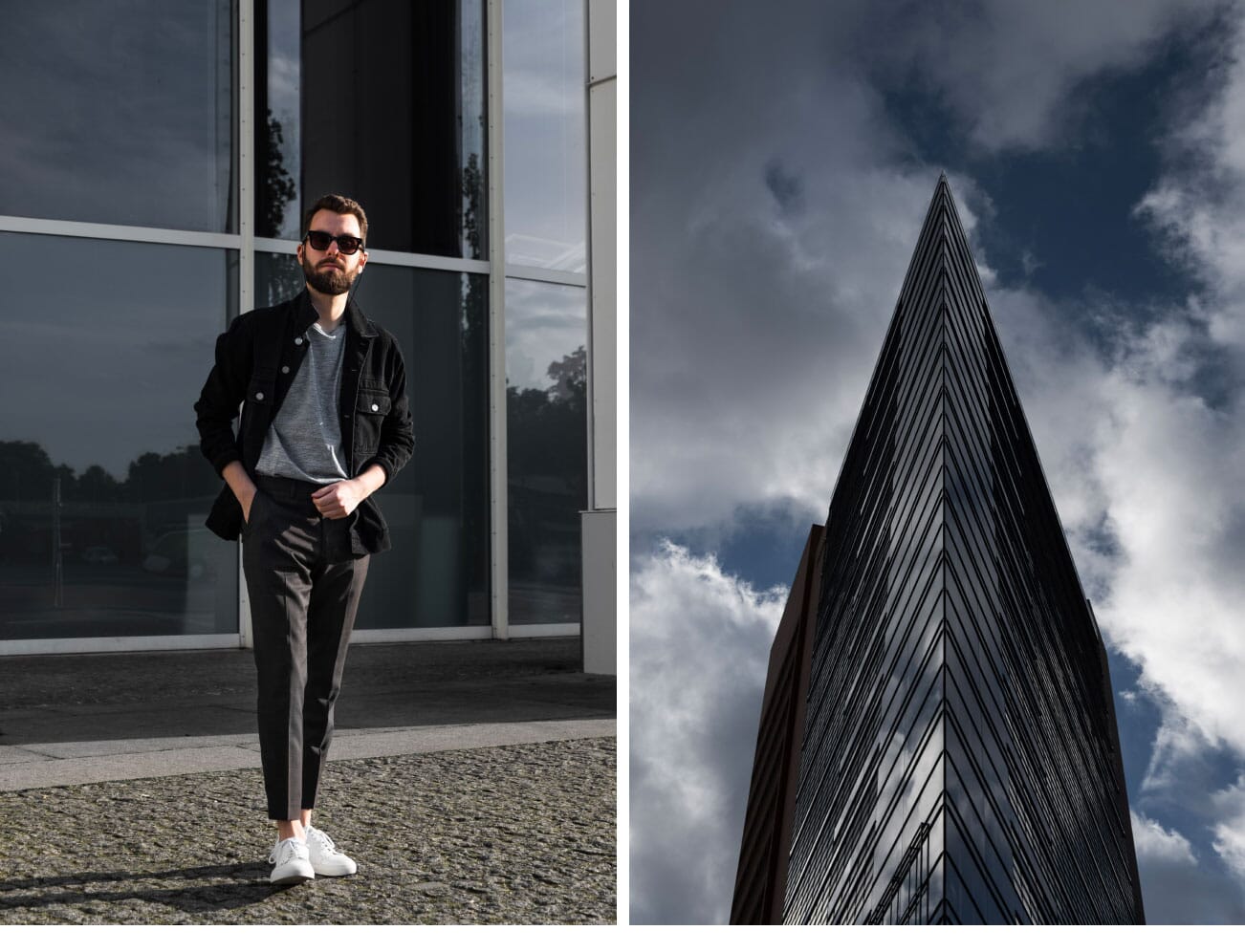 What sparked your interest in fashion?
Even as a kid, I loved everything that had to do with looks and outfits. I remember being very picky about what I would wear and this hasn't changed! At some point during my late teens, I started getting much more involved by learning about designers through the internet and magazines. I remember buying issues of GQ and Men's Health and spending hours going through the articles and the lookbooks, creating similar styles with what I had in my wardrobe. Through the years I've always tried new things and lately I feel very confident about having found my style, or at least a direction. 
Do you remember the first item of clothing you fell in love with?
The first fashion item that I fell in love with, and quite frankly I'm still under it's spell, was a fragrance: Grey Vetiver by Tom Ford. I remember vividly the first time I smelled it, was a very intense experience for me. I knew right away that I had to have it. I worked to raise some money and got my hands on it as soon as I got the chance. I've been wearing it since then and it always feels like the first time! There have been plenty of obsessions since then, but nothing compares to the craving of that first bottle of Grey Vetiver.
You're based in Germany and Greece, what are the main differences in style that you see between the two places?
Having spent a lot of time in both countries, there are many differences between the two, I don't know where to begin. The Greeks, in general, are much more stylish and meticulous about what they're wearing, although most of the time they play it safe. If you walk the streets of Greece's major cities you'll be surprised with how well-dressed people are despite their age. In Germany on the other hand, there's a big generational gap when it comes to style awareness. I find that older generations don't really pay that much attention to what they're wearing whereas young people are extremely stylish and progressive, pushing boundaries and trying all sorts of trends.
When did you realise that blogging and Instagram could really take off for you?
It was actually last summer, when I actively transcended into more lifestyle content. t was then that I got some of my first big collaborations and projects and my first press event invites. People started noticing my work, a few serious proposals turned up and I was able to travel, meet and connect with other creative people from all over the world, work with some amazing brands, things I wouldn't be able to achieve otherwise. From what seemed only a hobby until then, a new world opened for me and to this day I'm extremely grateful to be able to do what I love.
What are the most difficult aspects of maintaining a successful online presence?
Being relevant and consistent. Many don't realise it, but putting out content day after day is no easy task. Creativity is not something you can turn on and off and doesn't come on demand. There are days that I find myself overwhelmed with new concepts and ideas about all sorts of content and days that there seems to be no hint of creativity around! I generally try to express myself and bring some sort of value to the people that have been following me, helping them one way or another, and that definitely proves to be a struggle sometimes. 
Who are three people that we should all go and follow on Instagram?
There are so many creators that I absolutely love, but if I had to pick three they would be: @rubenhughes, @olvh and @johnstoffer