We all have that one friend. That one friend on Instagram that is living their best life; the one who is always at the front of the only gigs worth going to; the one who always finds those far-away holiday destinations that you've never heard of, the one who wears a new independent sneaker that actually looks good and somehow no-one else has them.
They're, of course, the one friend who keeps you updated with everything that is worth knowing about. But, until now, you didn't know their secrets. We do, though. Anyone with that infinite amount of knowledge will have got all their know-how from Mister Spoils.
The brainchild of Max Samis, Mister Spoils is a subscriber email with a difference. The online newsletter lives up to its tagline of 'daily inspiration for the cool kids,' by supplying you with travel tips, the best music playlists and new menswear brands from the world over. Its brimmed full with the kind of things you've always wanted to do, see and own but you just didn't know it yet.
Since Max is the tastemaker that your mate down the pub aspires to be, we were eager to sit down with him to find out how we can all live, explore and travel better. So, check out Sam's tips on starting a business and where we should all be booking our summer holiday to below.
Name:
Max Samis
Location:
Los Angeles
Full-Time Job:
Art Director, Curator, Investor, Explorer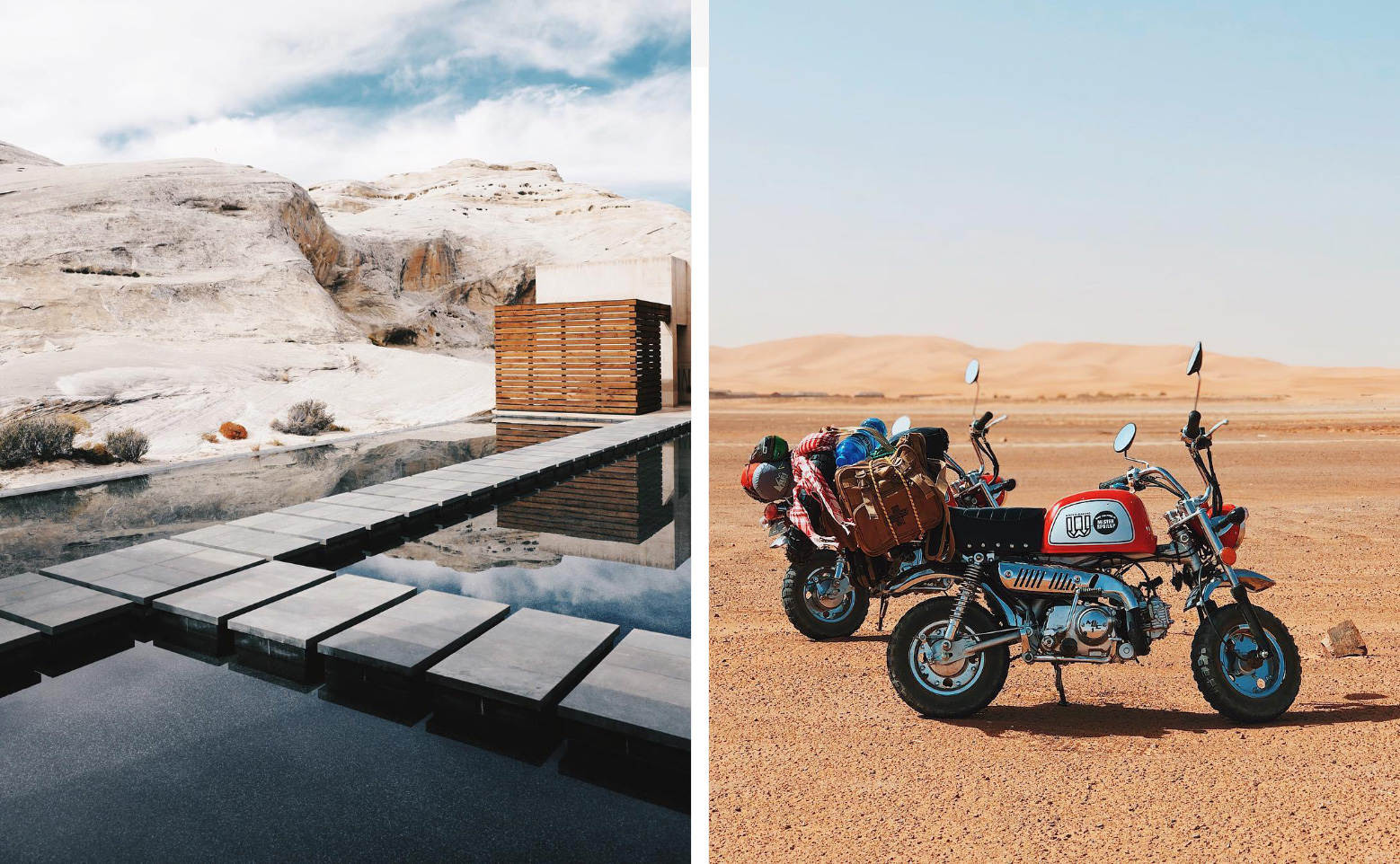 How & Why Did You Launch The 'Mister Spoils' Daily Inspiration Email?
Back in 2013, in what feels like another lifetime ago, I was living in New York City and seeing a wonderful girl who was very involved in the fashion and lifestyle space. The two of us would find ourselves at brand dinners and events every week and it didn't take long for people at these things to pop the "what do you do?" question. I used to find it funny how little interest anyone at these events had in hearing about my job as a sales rep at a technology company. I don't blame them, there wasn't much to be excited about.
I started the newsletter (with 22 subscribers) as a way of sharing what I found interesting with my friends. Mostly travel ideas, music, and photography. Once I started mentioning that I was the founder of a "cult-followed, secret newsletter with thousands of readers" people were suddenly all ears. I had a good laugh from it.
What Are Your Tips For Starting Your Own Business?
I don't think anyone should be taking business advice from me. But I do think deep down everyone knows if they have what it takes to start something on their own. If your idea keeps you up at night that's a start in the right direction. Don't quit your day job until you've made some money. Find a business partner who will tell you 'no' to share the journey with. Surround yourself with smart people who are also building something and check in with them often. A strong, authentic vision is key. People can sense when you're faking it. Keep moving forward, it's easy to get caught up in making something perfect but you can always fix it later. Great example… We've been building a website for almost three years now that should have taken us six months.
How Has Mister Spoils Evolved From The Very First Email To Today?
Our mission has always been to inspire smart guys to get out of bed and conquer what the day has in store. We wanted to provide something refreshing and simple to combat the ugly thoughts most people have in the moments right after their alarm goes off each morning. The daily issue has evolved a bit, we've added some new sections and the content has gotten better as the team has grown but for the most part the emails look the same. We launched our daily newsletter for women: Stella Spoils, invested in a few consumer brands, and are getting ready to open the doors on an exciting brick and mortar project in Los Angeles on August 1st. It's been an incredible journey so far.
Mister Spoils Is Filled With Amazing Everyday Inspiration, But What Are The Three Things You Can't Live Without?
Sunglasses, Google Maps, and an up-to-date Passport with empty pages.
What Is The Most Off-Grid Travel Experience You've Had?
I love off-grid travel experiences. We took a team up Kilimanjaro last year and spent 10 days without phones on the mountain and I've just returned from a minibike race across Morocco last week that took us from the Sahara through the Atlas mountains to the coast and then back through the desert to Marrakech over seven days. The world would be a better place if more people would go on adventures where there's no guarantee of WiFi, a bed or hot shower at the end of the day.
What Are Your Travel Hacks?
Book your flights well in advance and opt for a window seat. Noise-cancelling headphones, a hooded sweatshirt, and eye mask is a must. I usually combine all that with a few glasses of wine in the lounge and try to sleep through most of the flight. I try to make use of the rail systems to and from airports as much as possible abroad. Europe and Asia really have their shit together compared to us. But if you're planning on taking a taxi then spend the extra 10 bucks, skip the wait and hire a driver.
Where Shall We Be Booking Our Summer Holiday To?
Biarritz for those who want a good night's rest. Mykonos for those who want to see the sunrise.
What Do You Use Your Instagram For?
Mostly for myself, as a way of documenting my adventures.
What Is Your Favourite Photograph On Your Instagram Page & Why?
I love the photo of me and a friend holding the Mister Spoils summit flag on the top of Kilimanjaro. It's wild how quickly we put that trip together.
Which 3 Other Instagram Accounts Inspire You?
I'm extremely envious of Ted Gushue who seems to be following in the footsteps of Slim Aarons and bringing his followers along for the ride. @tedgushue
Whenever Tom Hawkins, a young surf and adventure photographer based in Indonesia posts something to his feed I immediately get sidetracked and start looking up flights to Bali. @tbhphoto
I'm regularly inspired by Riley Harper's love for the ocean and his snaps from beaches in California to Mexico and the Mediterranean are a much-welcomed addition to my feed. @lifeof_riley
Follow Max Samis on Instagram, @MaxSamis.
Want to see more in the 'Who We're Following' series? Check out our exclusive interview with the Instagram star who is 'redefining selfies' @ThePacMan82.