Here's an elegant convertible that speaks of the 1980s - Bobby Ewing ran one in 'Dallas' - and that's raring to go for summer adventures. This 1987 Mercedes 420 SL is from the days before Mercedes accountants moved in. It's designed to run forever and beyond.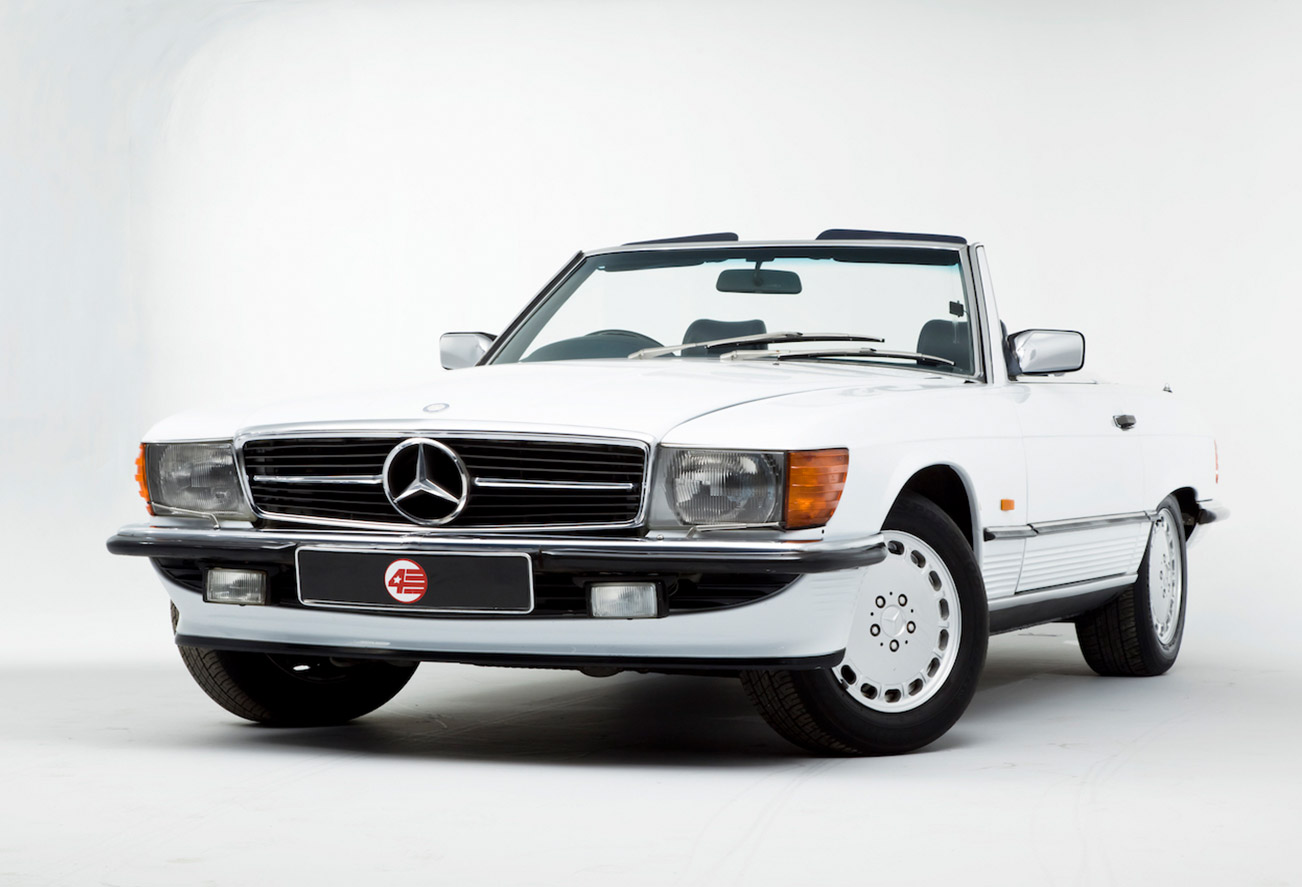 Increasingly regarded as a classic in its own right, this model replaced the desirable "Pagoda" as the top Mercedes convertible. Under the bonnet is a full-throated 4.2 litre V8 whisking you to 60 mph in less than ten seconds. Find a track on your way to the south of France and you could touch 130 mph.
Pristine in classic white, this example boasts its original blue leather upholstery. As with so much on this Mercedes, the interior will just get better with every passing year. Even the 92,280 miles on the clock is of no concern. On a 1987 420SL, that's just about run in.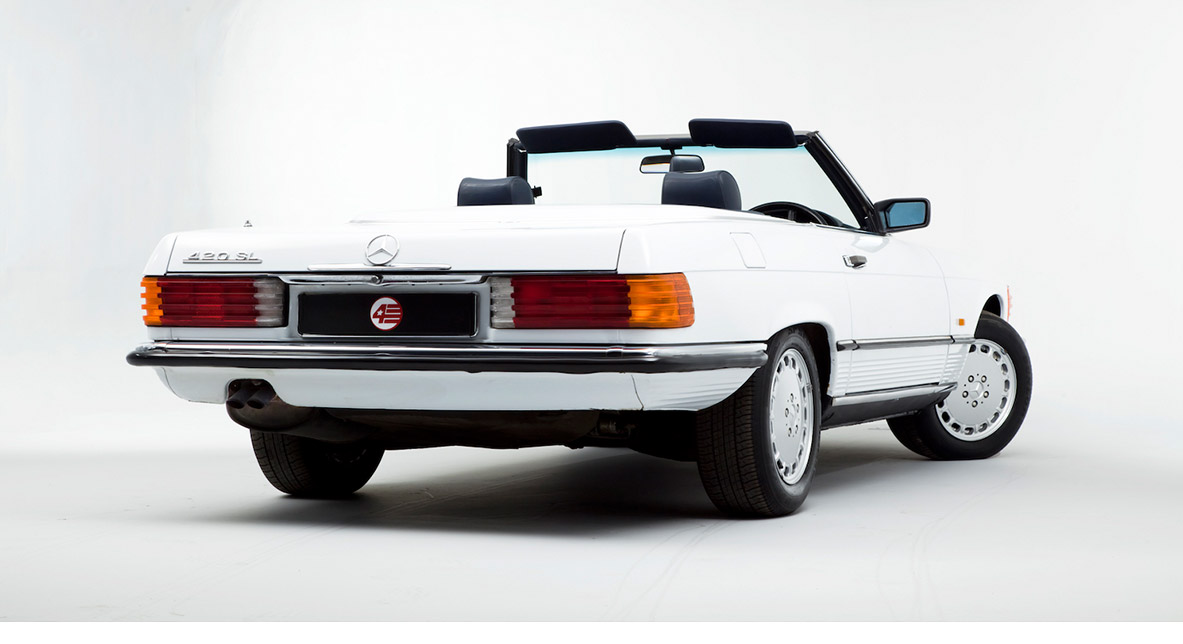 This delicious luxury convertible could easily be your daily ride. At £24,995 with 4StarClassics, this Mercedes 420 SL is also likely to be an appreciating classic, for the price of a far lesser contemporary drophead.
For more information, visit the 4StarClassics website.