You might remember the 1980s Mercedes 190 as a taxi, reliably clattering around German cities. But, this jaw-dropping no-holds-barred conversion by Mercedes tuning obsessives Brabus is in another dimension. Don't believe us? Here's three reasons why it's the ultimate Mercedes 190: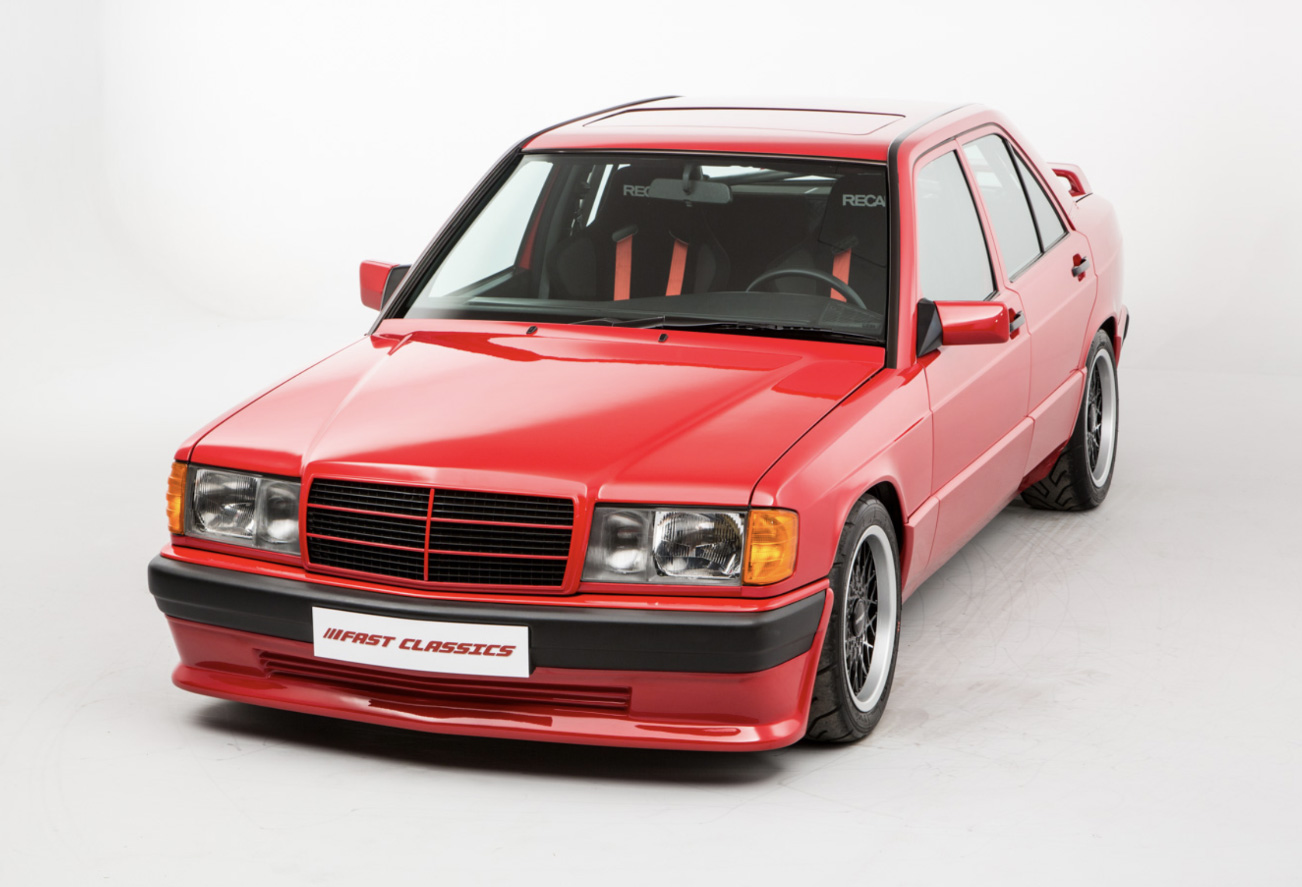 It Has A Beautifully Raw Interior
The Brabus 3.6S lightweight is a one-off two seater, hand built in 2008 using Brabus blueprints from an abandoned 1988 concept. You'll sit in racing Recaro Spa Kevlar bucket seats under a full roll cage. There are no Mercedes creature comforts such as air conditioning - or even rear seats.
It Has An Engine Like No Other
Brabus engineers extensively modified the standard Mercedes straight six. Their work is proudly on display under the bonnet. With unique camshaft, stainless steel sports exhaust and bespoke oil cooler in the rear spoiler, the Brabus Lightweight produces 286bhp, reaches 60mph in 6.8 seconds and can hit 158mph on your nearest Autobahn.
It Has A Rare Signal Red Exterior
In signal red, with unique Brabus spoilers, Eibach springs and Bilstein sports dampers, the Brabus Lightweight squats on the road, ready to pounce. Wheels are black Brabus alloys with chrome trim.
This Is How It Can Be Yours...
Fast Classics have the Brabus Lightweight on sale priced at £131,995. You'll never see another.