For a long time Flos has forged its own lane in contemporary design by continuously developing new lighting concepts with the help of the world's best designers. At this year's Salone del Mobile 2018, Flos unveiled its latest collaboration with Michael Anastassiades entitled 'Arrangements' and, as we have all come to expect, its caused quite a stir.
'Arrangements' is revolutionary primarily because it brings modularity – a design concept that has previously only really been explored in furniture –  to lighting. The modular design, despite its complexities, was a natural extension of the Anastassiades desire for 'free form in form'. The same can be said for his 2014 Anastassiades x Flos design. One that has become one of the most iconic designs in the world of modern interior design; the Flos IC Light.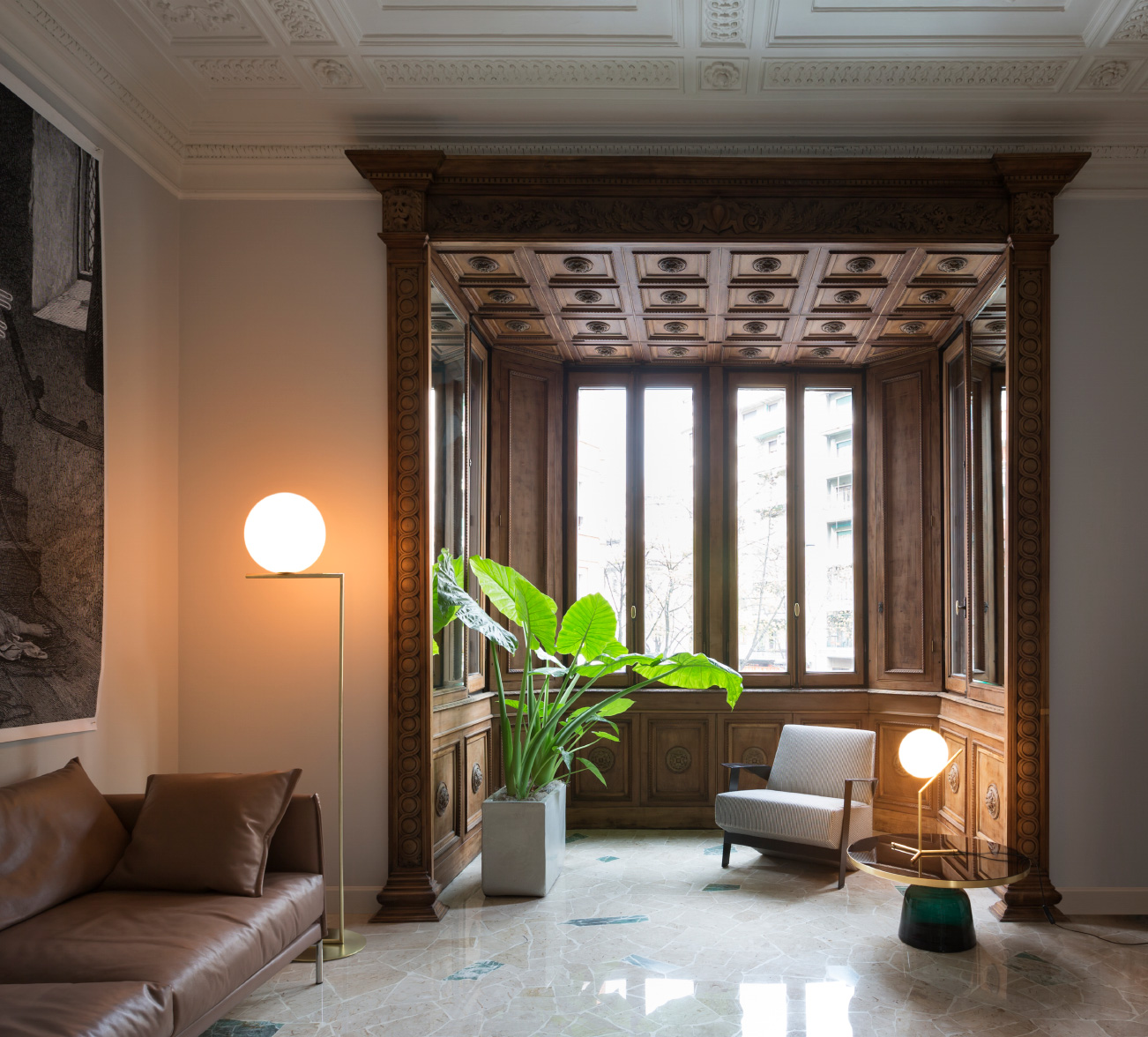 Many successful designs that the original Flos trio of Achille Castiglioni, Pier Giacomo Castiglioni and Tobia Scarpa envisioned are still manufactured today, half a century after their initial realisations. Rightly so, they're the items that have survived the changes in time, trends and tastes. The IC Light, however, was only unveiled in 2014, and has become one of the stand-out designs in the entire collection in that short time.
"I remember watching a short film about a juggler, Tony Duncan, rolling a set of spheres in the palm of his hands and up on his arms," explains Michael Anastassiades. "There were moments when the spheres would seem perfectly still, on the edge of his fingers. Only if you looked very closely could you see them spinning around to achieve the balance. Then I came across the old photographs of Paul Cinquevalli, capturing a moment in the art of contact juggling."
It's the consideration of balance that ensures the Flos IC light is at home in any interior, or even particular, any room in the house. The IC series of lights has it all; table lamps, wall lights and floor lights which take the basic form of a sphere that is perfectly balanced on the edge of a slim gold rod.
The IC's slender silhouette basically looks like its defying gravity; which makes it the kind of lamp that operates just as well as a sculpture as it does as a fully functional light. Characterised by the use of opulent lustred metal and glass, the delicate Flos IC lighting series takes aims at Anastassiades philosophy of creating of objects that can produce a permanent value. Which means, the IC light designs and originate philosophical but also poetic process into accessible, multi-functional homeware.