There's nothing better than hunkering down on a cold winter's night, swathed in your cosiest jumper, fire roaring and a glass of something warming and delicious in your hand. But what exactly will that something be? If you're looking for mixology inspiration for the chilly months ahead, you've come to the right place. Below, we've compiled the recipes of three of our favourite winter cocktails. Master these cold weather libations and winter won't seem so dreary after all.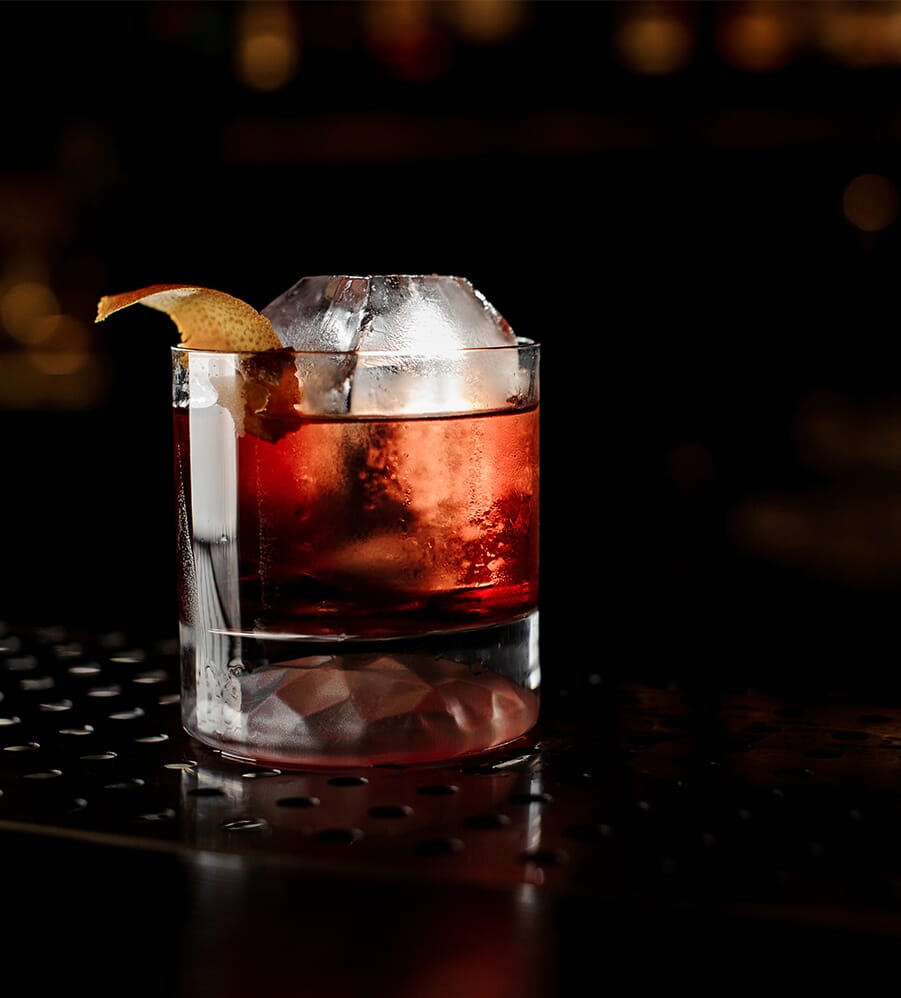 Winter cocktails to beat the chill
Best winter cocktails
Boulevardier
The Boulevardier is essentially a winterised negroni, made with bourbon whiskey in place of gin. It is said to have been invented in the 1920s by Erskine Gwynne, an American-born writer who founded a monthly magazine in Paris called Boulevardier.
Ingredients
25ml bourbon
25ml sweet vermouth
25ml Campari
Ice
Orange peel twist, to garnish
Method
Add all ingredients to a mixing glass along with ice and stir until chilled.
Strain into a glass topped up with large ice cubes.
Serve with orange peel.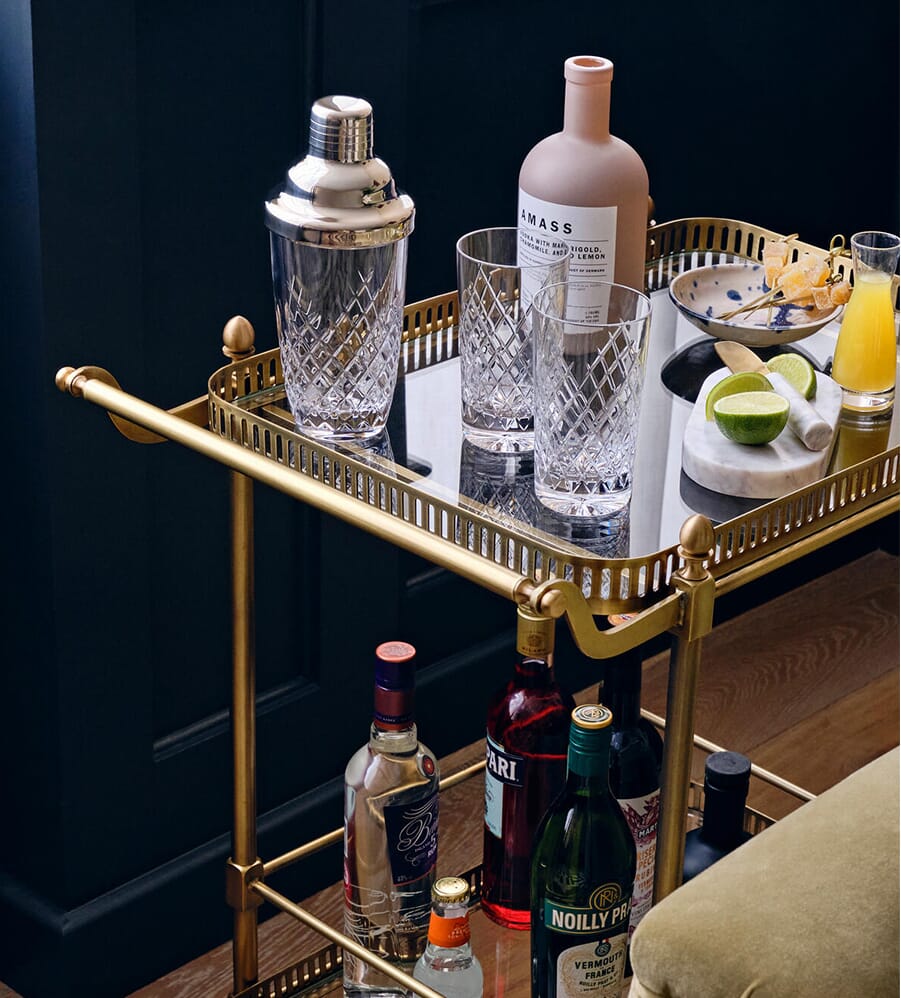 Penicillin
The Penicillin cocktail is a relatively recent invention that was created by New York bartender Sam Ross in 2005, when he was working at New York City's famous Milk & Honey bar. It is appropriately named after the penicillin drug, alluding to the medicinal properties of its ingredients. Delicious and restorative — we'll drink to that.
Ingredients
45ml Scotch whisky
10ml Islay single malt Scotch whisky
14ml ginger liqueur
20ml fresh lemon juice
20ml honey syrup (3 parts honey to 1 part water)
Candied ginger or lemon peel for garnish
Method
Pour the blended Scotch, lemon juice, and honey-ginger syrup into a shaker
Add ice, shake, and strain into a rocks glass with ice
Float the Islay scotch on top by pouring it gently over the back of a spoon
Garnish with candied ginger, lemon peel, or both.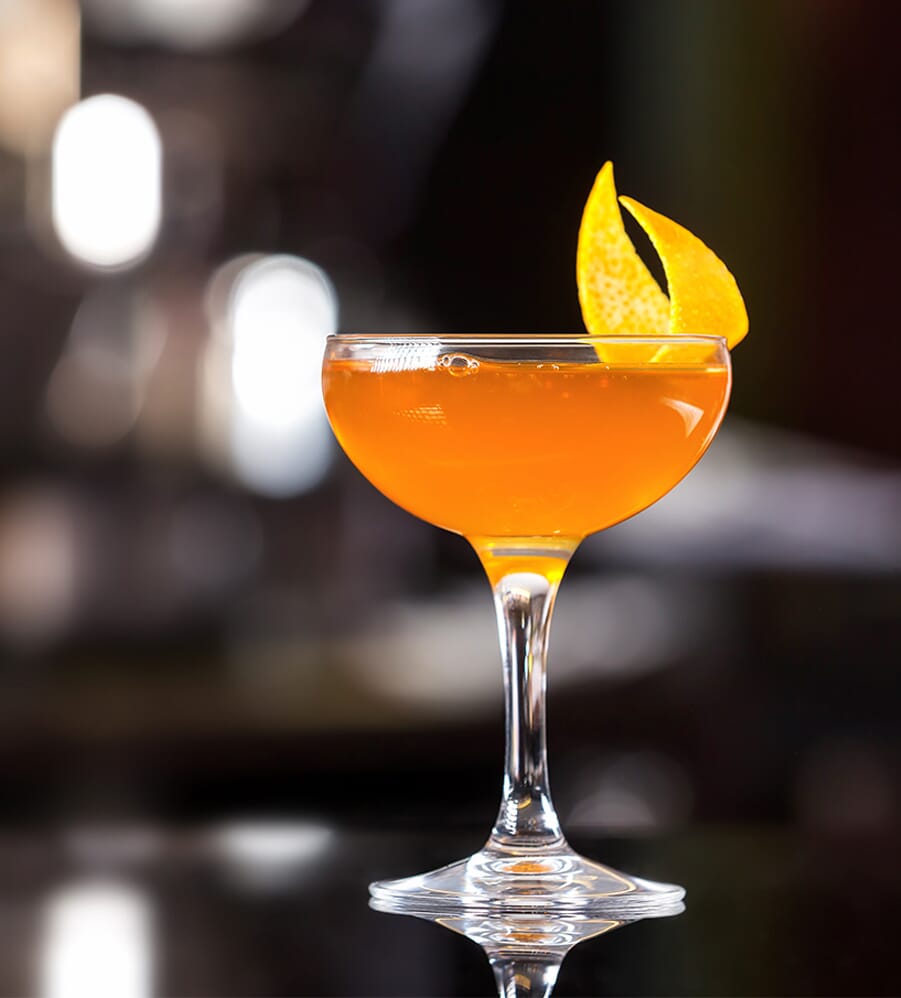 Spiced sidecar
The Spiced Sidecar is a warming, wintery take on the classic 1920s Sidecar cocktail. Simply emit the spiced simple syrup for a more traditional pour.
Ingredients
2 tbsp caster sugar
50ml cognac
25ml Cointreau 
10ml spiced simple syrup: simmer 1:1 simple syrup with clove, cardamom, cinnamon, and nutmeg.
25ml lemon juice, plus a lemon wedge for the glass
Method
Put the caster sugar on a saucer and rub a lemon wedge round the rim of a small coupe glass.
Dip the glass rim into the sugar, like you would a margarita glass with salt.
Combine the rest of the cocktail ingredients in a cocktail shaker, fill with ice and shake well before straining into the coupe glass.
You've got the cocktail recipes, now learn how to host the ultimate cocktail party at home.
---
---