The world of custom-motorcycles is in top gear right now as it is awash with every stance and style of bike you could ever imagine. Yet, that comes with its own problems as it can be hard to distinguish what is in actual fact a credible machine and what is just a mere aesthetic experiment. However, it makes searching the lengths and breadths of custom motorcycles all the more rewarding when you discover a true gem like this Honda CB650 upgrade from Black Lanes.
Sometimes, all it takes is one killer build to reignite the interest of a forgotten model, and this sleek build from Black Lanes Motor is likely to do the trick for the CB650. Based in Stockholm, Sweden, Black Lanes is run by Andreas Jonsson and Hakan Boqvist who were both avid skateboarders before getting into the world of motorcycles. On talking about their maiden voyage into motorbikes, the pair explained to Bike Exif that they 'realised that motorcycles share many of the freedom aspects of skateboarding; Hakan is a sucker for the old and knackered and Andreas has a preference for the shine and wood details'.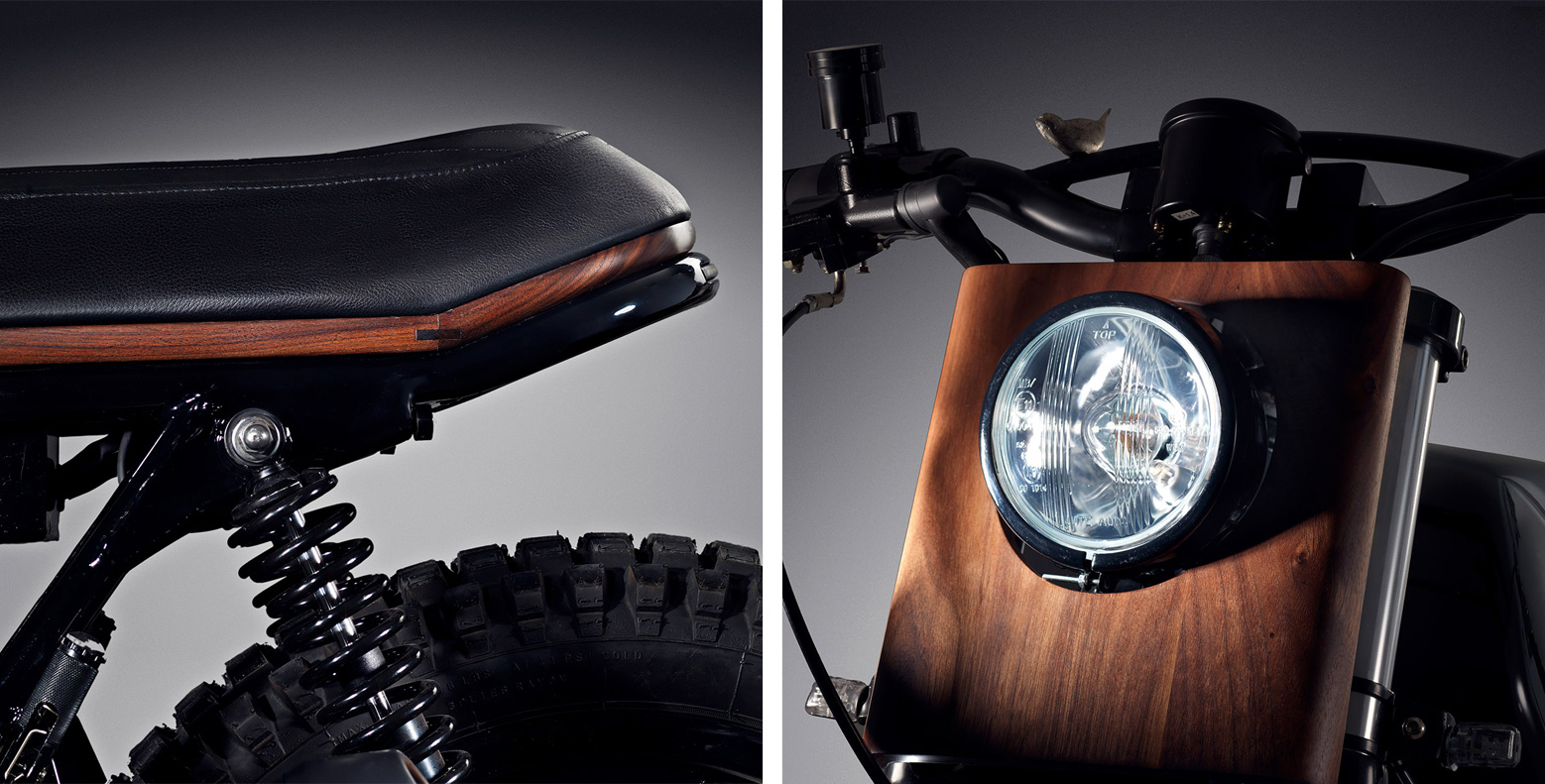 It's fair to conclude, then, that Hakan got his way for the creation of this blacked-out CB650, as the 1980 Honda arrived in a tired condition and was only purchased for 400 euros. The pair began by restoring the inline four engine, before refinishing the bike in a high-gloss powder coat – including the carbs and the whole exhaust system that now features a black thermal barrier coating. Right above is a Yamaha XS400 tank which radically transforms the look and feel of the bike. Elsewhere, the new seat follows the same shape of the tank, that features leather from Sanqvist and longitudinal stitching to accentuate the straight lines. It helps give the CB650 a stretched-out look. Underneath, is beautifully crafted wooden base, made from walnut which also acts as a nod to Andreas and Hakan's skateboarding roots.