Words by Sarena Shetty
In the Pinheiros neighbourhood of Sao Paulo, Brazil, squarely straddling a street corner, is the Workshop House - a multipurpose concrete and aluminium building designed by local architects PAX.ARQ. The project was commissioned across 260m2 to fulfil three requirements across three floors. The ground floor houses a mechanical workshop, while the first floor has a training space with classrooms, study spaces and bathrooms and the third is a two-bedroom residence complete with a terrace.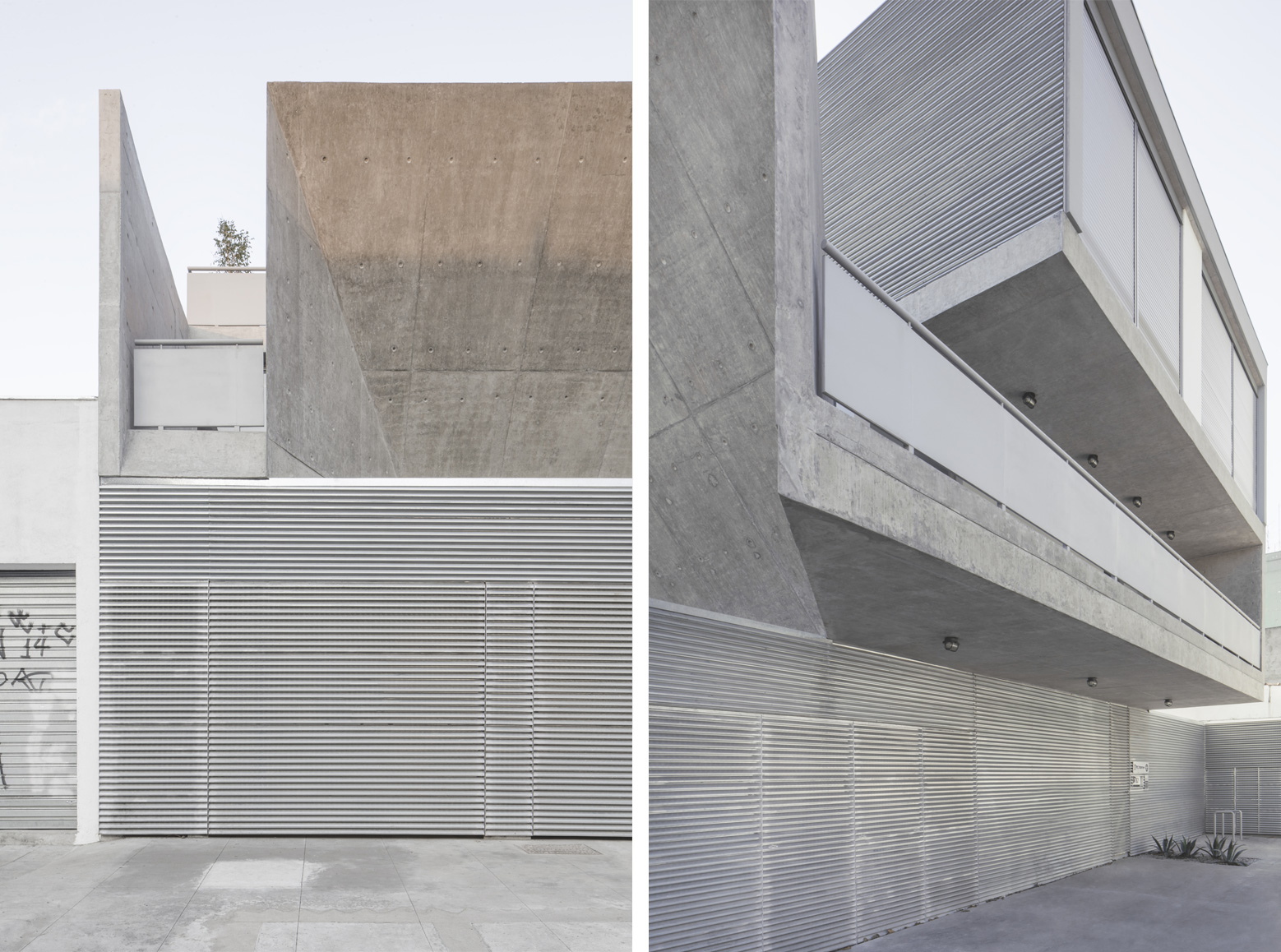 A fine example of modern brutalist architecture, the facade is clad with louvred natural aluminium panels, sheet aluminium panelled balustrades and precast concrete, all coming together to create a utilitarian structure that's full of purpose. The first floor features a concrete overhang that provides street-level parking and shelter. Aside from this, the precast concrete not only provides a visual barrier between the public and private parts of the building, but an acoustic barrier from the mechanical workshop on the ground floor. It also allows for natural ventilation and illumination of the workshop and classrooms, while the slope facilitates the capture of rainwater that can be reused.
A minimalist approach has been taken in decorating the interior, with grey floors and simple light fixtures and finishes that work to create a clean and contemporary feel. Hints of warmth come from the wooden tones of the staircase, cleverly chosen to break up the monotony of monochrome.
This building is sympathetic to all parties, the people within the building and the surrounding areas too. An exquisite example of design done right, Workshop House successfully brings this part of Sao Paulo into the modern age with an urban structure that's the perfect marriage of form and function.