If you've ever wanted to live in a tree house, this home is your dream come true. The Rock is nestled high in the woods, among boulders on a rugged hillside an hour outside Montreal.
Architects Atelier General set out to design a residence that would blend with the rocky forested landscape of Mount Shefford. The visitor's first glimpse is of a black timbered structure emerging from its surroundings. The shape is simple and the exterior is designed to weather as it gets older.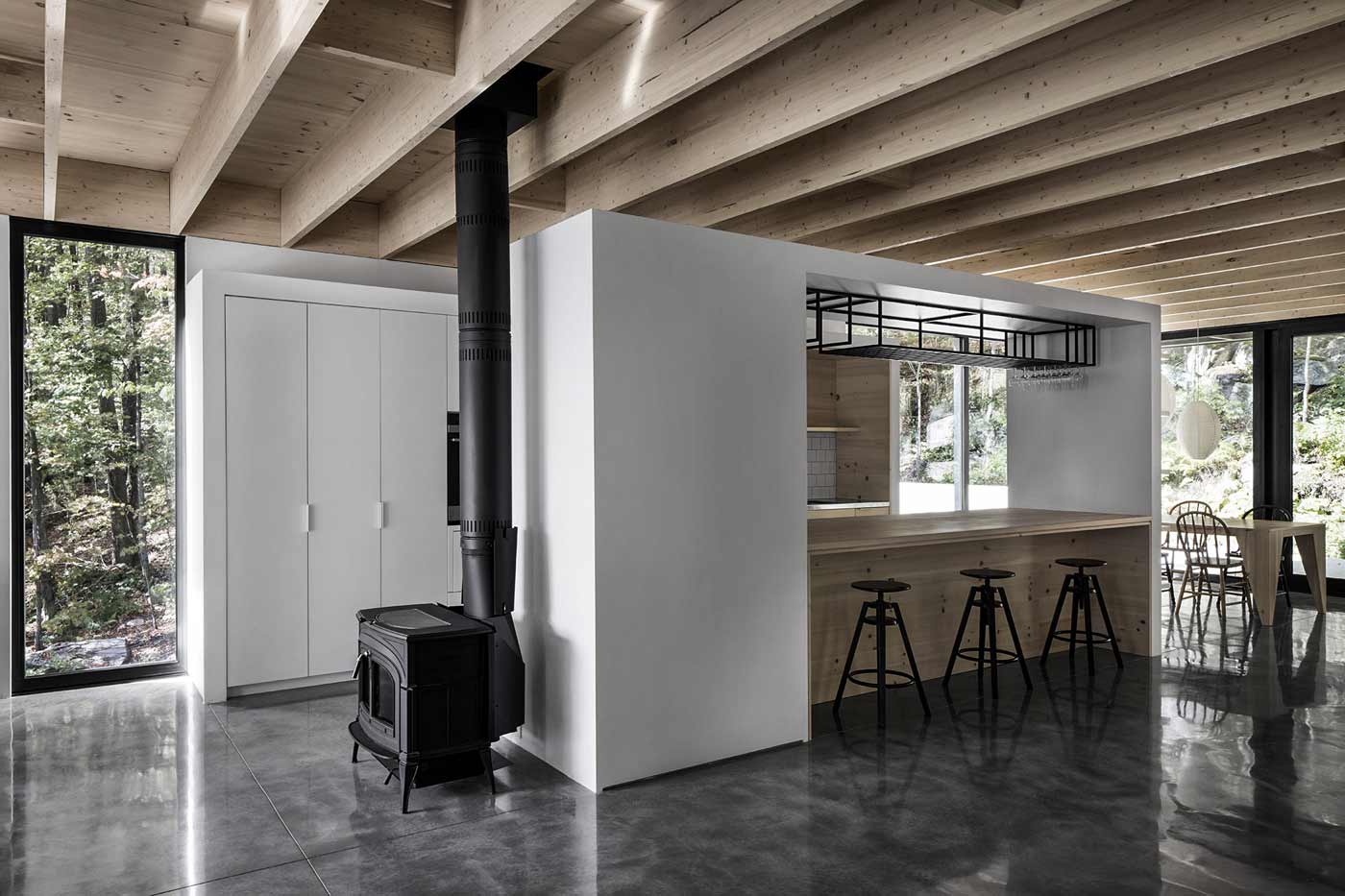 The main living spaces are all upstairs on this steeply sloping site, with a car parking space and two bedrooms beneath.
In the open plan areas of the main floor, huge floor to ceiling windows give the impression of being in the branches of the trees on one side and merging with the rocky slopes of the mountain on the other.
The interior materials are modest and in keeping with the setting. Exposed laminated wooden beams form the roof, while units in the kitchen are finished in simple white pine veneer. A cosy enclosed triangular terrace provides a true tree house sanctuary.
A bath and shower face a large window, encouraging the feeling of washing outdoors and the sense that there is something primal about The Rock.
The genius of this design lies in its deceptive simplicity. The architects have allowed the site to speak to their conception of how the home should be. The owners are very lucky people indeed.