This rare 3.3Li Sports limousine – which was the first of BMW's 'New Six' range of luxury cars built from 1968 – is finished in a pristine coat of Anthracite metallic that is close to flawless. Although it was incredibly expansive when new with very few built, they were a scarce sight in the 70s, which makes them almost non-existent today. Most incredibly of all, is the fact that this particular 1977 edition has never had any welding or suffered from corrosion – leaving it in an original condition throughout.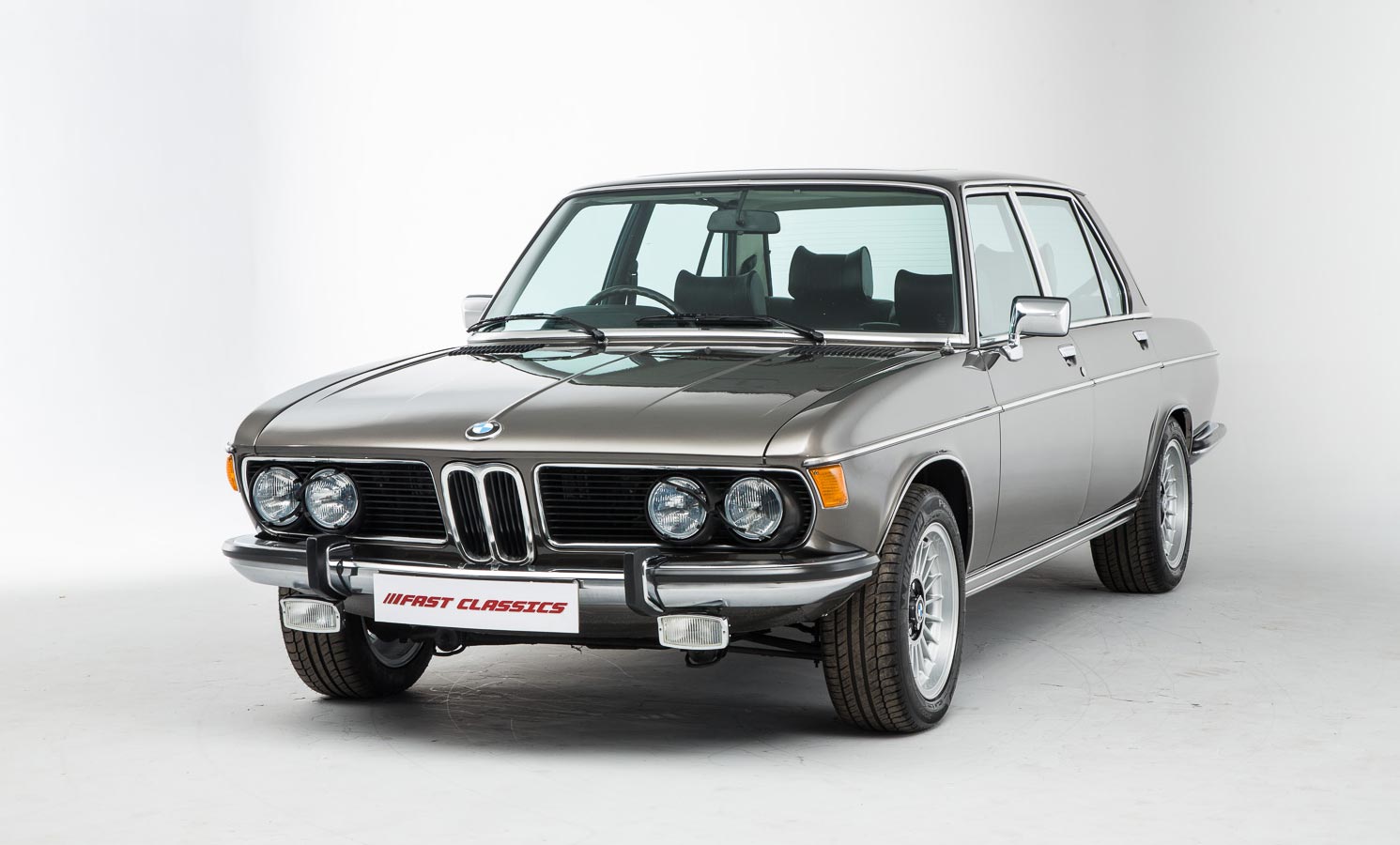 The iconic E3 was BMW's first post-war attempt at the executive six-cylinder market, and came in two different body styles – the four-door saloon with internal name E3 and the two-door coupe E9. The shape of the car allowed for more passenger space and comfort than on previous BMW saloons, particularly for the occupants of the front seats. It was also the first BMW to feature the now-iconic twin front headlights set into the grille, as well as being supplied with an all-new independent suspension set-up.
The first 'New Six' models were the 2.5L and the 2.8L which, apart from the larger engine, had bigger tyres, self-levelling suspension and limited slip differential. In total, around 190,000 E3s rolled off the production line, until the model was replaced by the E23 7 Series in 1978. Only 222 RHD 3.3 Li a were produced between 10/1975 and 02/1977 of which just 5 remain currently registered with the DVLA today and only 2 registered on the road.
Which makes the opportunity to acquire this RHD 3.3LIA almost unmissable. Head to the Fast Classics website for full auction information.