Honda and Yamaha have been bitter motorcycle rivals for as long anyone can remember. And the same goes for these two customised machines. Both are based on 400 cc 'bikes, and both achieve much from what are, on the face of it, minor modifications. But that's where the similarity ends. Seconds out, then, for this battle of the custom café racers.
Honda CB400F by Mokka Cycles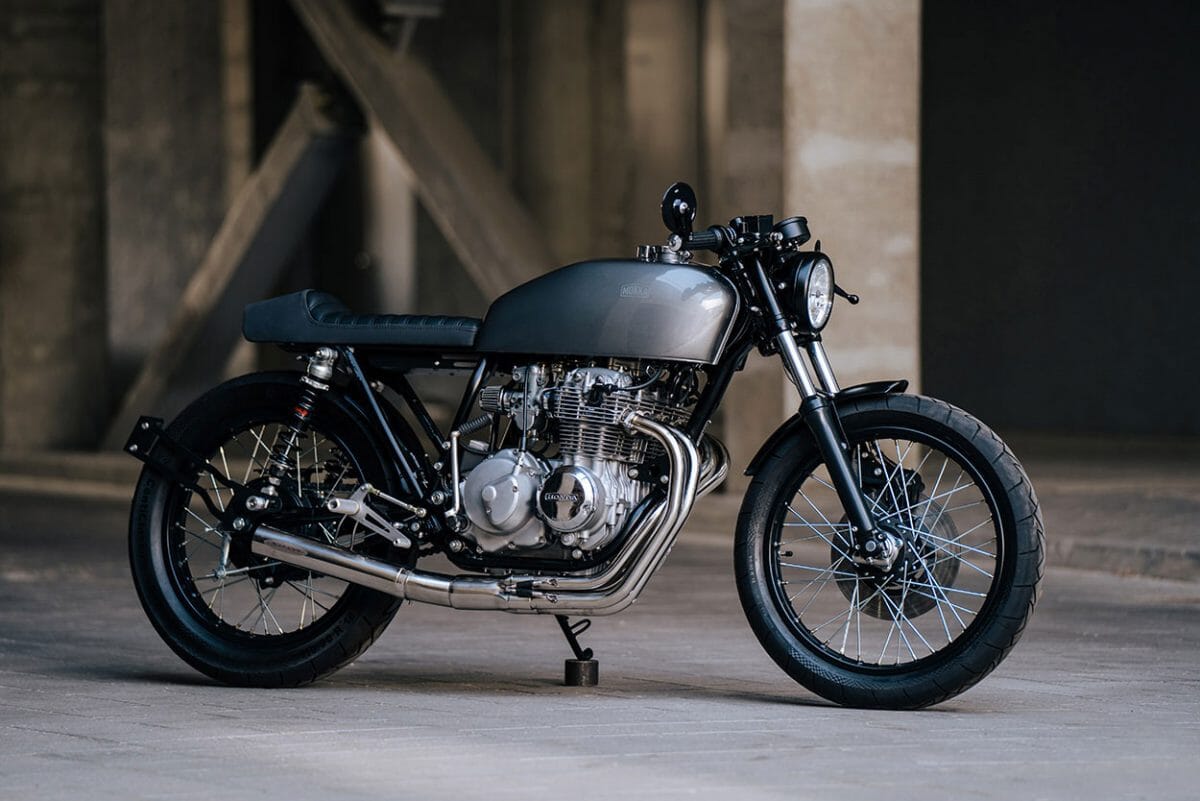 It's hard to imagine now, but this CB400F was in a sorry state when it arrived at the Budapest workshops of Mokka Cycles, a place where OCD has a very good name indeed. These four cylinder classics fetch good money these days in standard form. The partly modified, mostly botched CB400F that Mokka took on for a Viennese owner would hardly attract a second glance, and then a pitying one.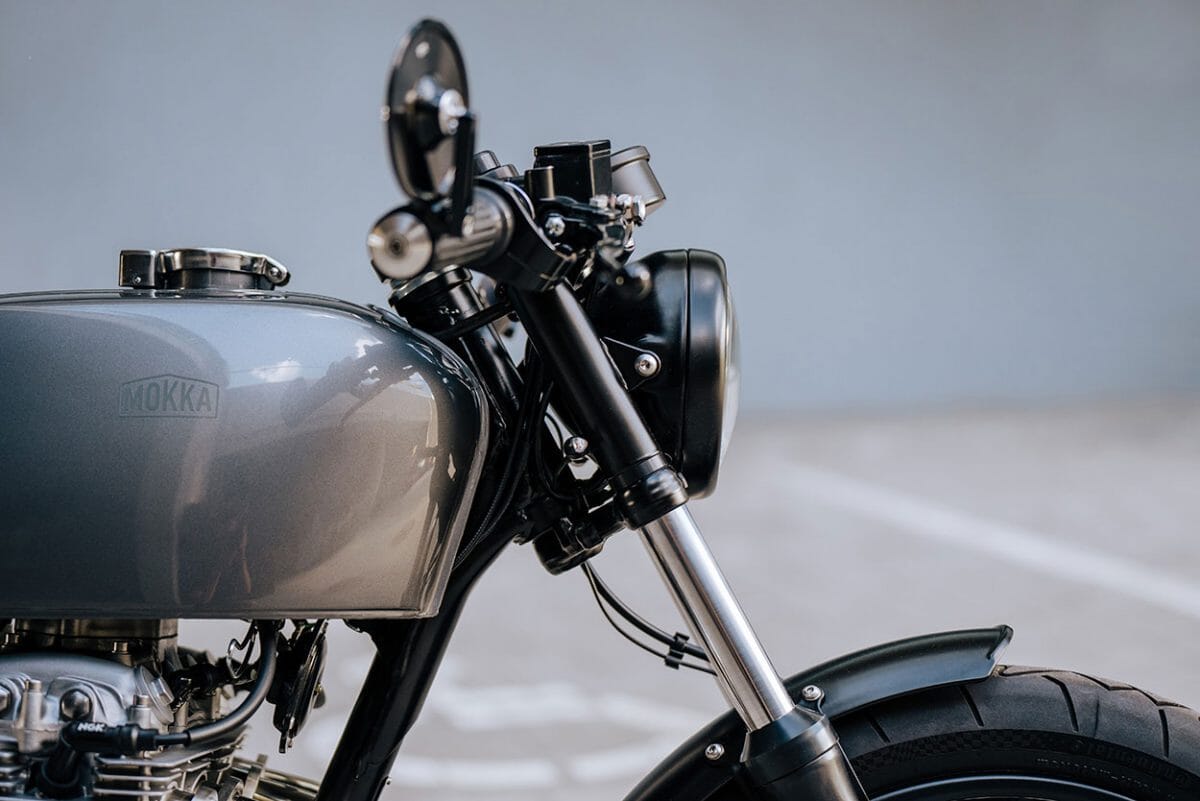 Look at it now: a subtle, superbly balanced resto-modded classic where the delight is in the detail. Mokka have totally rebuilt the front and rear suspension. There's a custom-built café racer seat on its own bespoke sub-frame, with integrated stoplight. Honda's revered inline four has been stripped down, vapour blasted and meticulously rebuilt. The tasty four-into-one stainless steel exhaust is by British specialists Delkevic. Sounds good, too.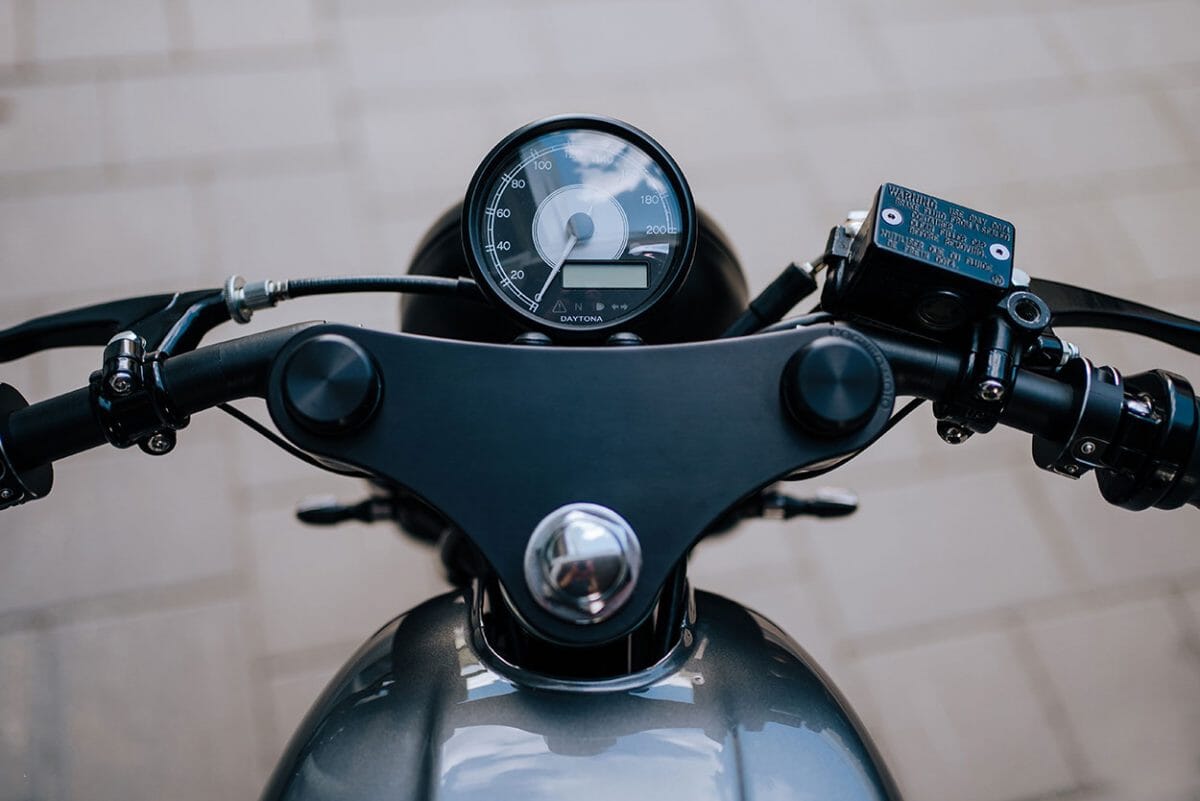 Under the skin, all-new electrics run through a Motogadget control box. Look closely and there are unique, workshop fashioned aluminium finishes — such as black anodized front suspension caps — that make this Mokka Honda a real custom contender. A daily driver to relish.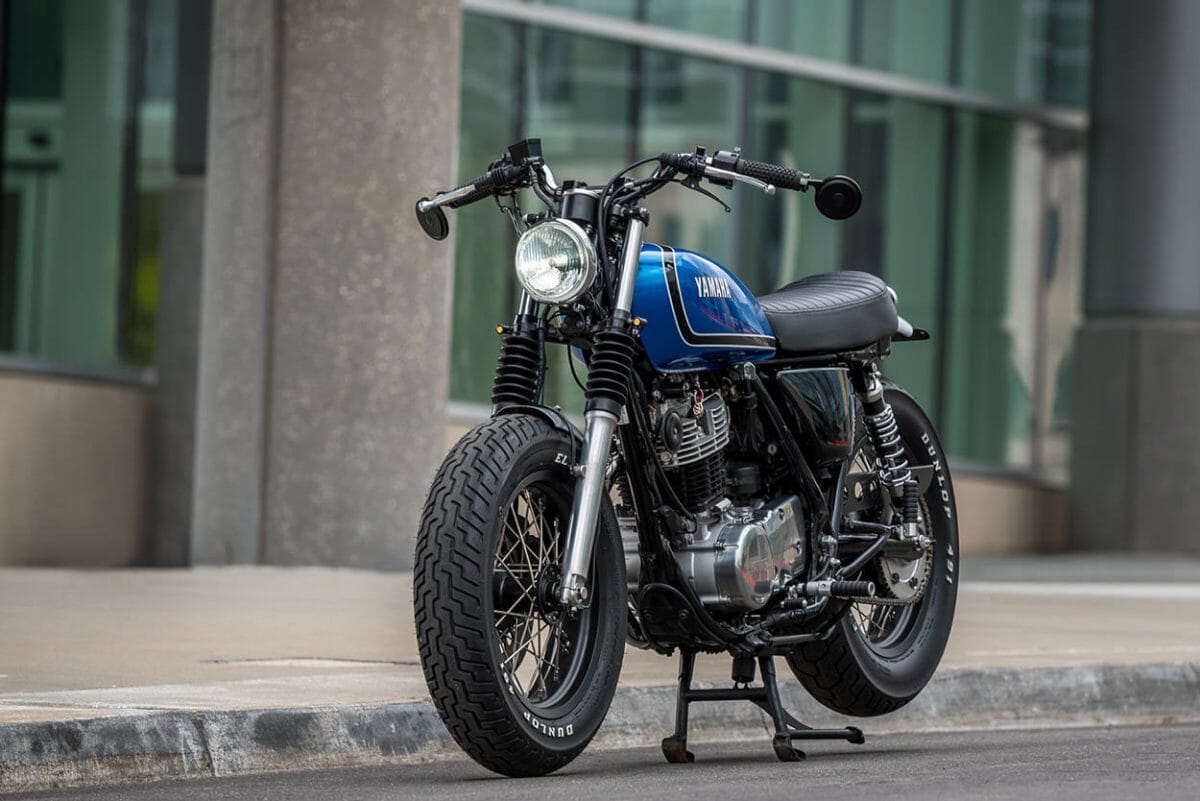 Yamaha SR400 by Greg Hageman
Fresh from the workshop in Iowa comes this superbly reimagined SR400, a single cylinder thumper from 1978 given a thorough but subtle new life by custom specialist Greg Hageman. He calls it "Fat SR" and you can see why. Those chunky Dunlop 491 Elite II tyres, with classy white lettering, ride on black powder coated 16 x 3.5 Takasago alloy rims with hand-laced stainless steel spokes. The closer you look on this SR400, the better it gets.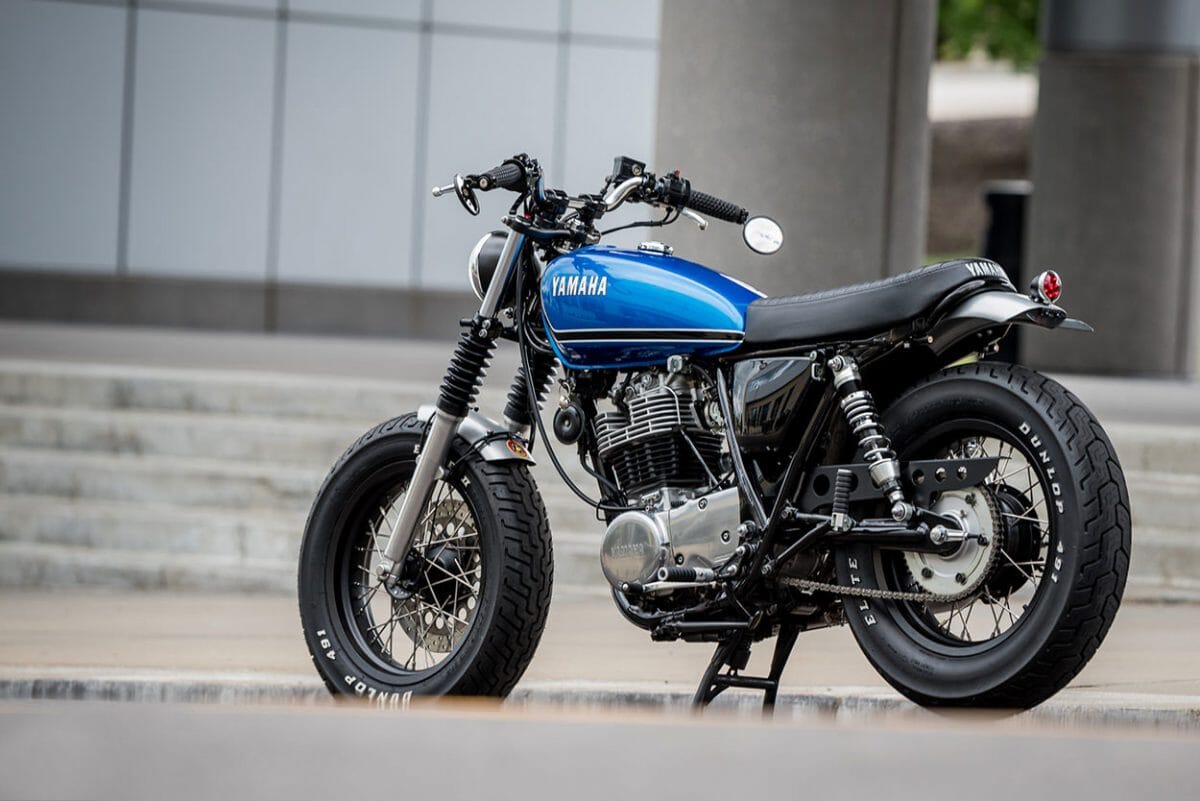 The rear seat was custom-made by Tuffside Seats in Iowa City to fit on a handmade rear subframe. Back at the workshop, "Yamaha" was stencilled on the back, just so everyone knows what's in front of them. The 1970s blue of the tank is a brand new paint job, with a period style stripe to finish. Original instruments have been replaced with a nifty Koso unit. Turn signals are LED.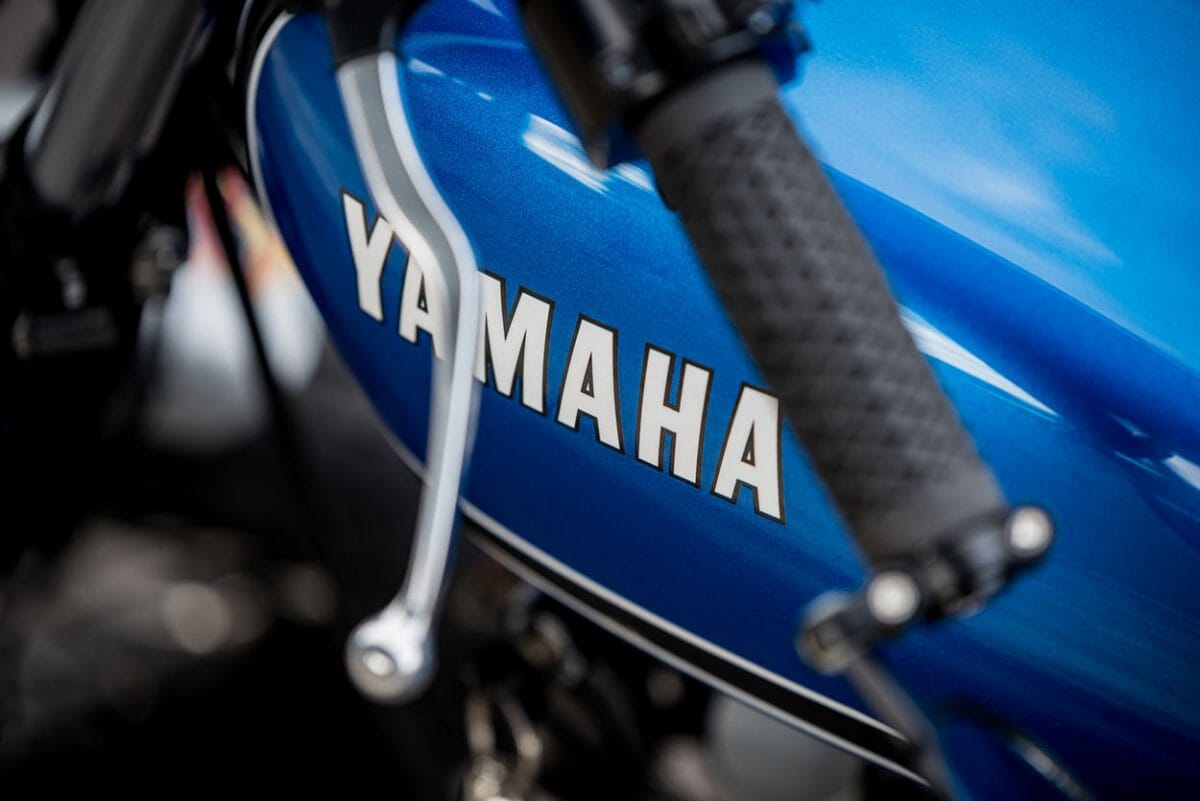 The result - including custom made short mudguards front and rear — is a subtle masterpiece. Look first and its a stock SR400, look again and it's a totally unique machine.
---
---
Like this? Check out Upcycle's impressive BMW R100 café racers.
Read more articles from The Garage.
---
---