Dieter Rams, beyond his array of revolutionary designs, is known for his ten principles of good design including 'good design is innovative'; 'good design is aesthetic'; 'good design is long-lasting,' You probably know the lot, anyway. What you may not know is that on July 12th Wright will present the 'Dieter Rams: The JF Chen Collection' auction. Featuring over 130 works from the seminal designer and his most famous colleagues, this comprehensive sale includes the timeless designs for which Rams is best known-for. To get you in the mood, and to give you the heads up when it comes to knowing what to look out for, we've picked out five of our personal favourites from the upcoming Wright Dieter Rams auction below.
Estimate $150 - $200
Arriving in fine vintage condition, this Robert Oberheim Nizo Camera is probably one of the most underrated lots in the entire auction. Created under the supervision of Dieter Rams who was head of design at Braun from 1961-1995, the Super 8 Camera is sold with original case, stand and manual.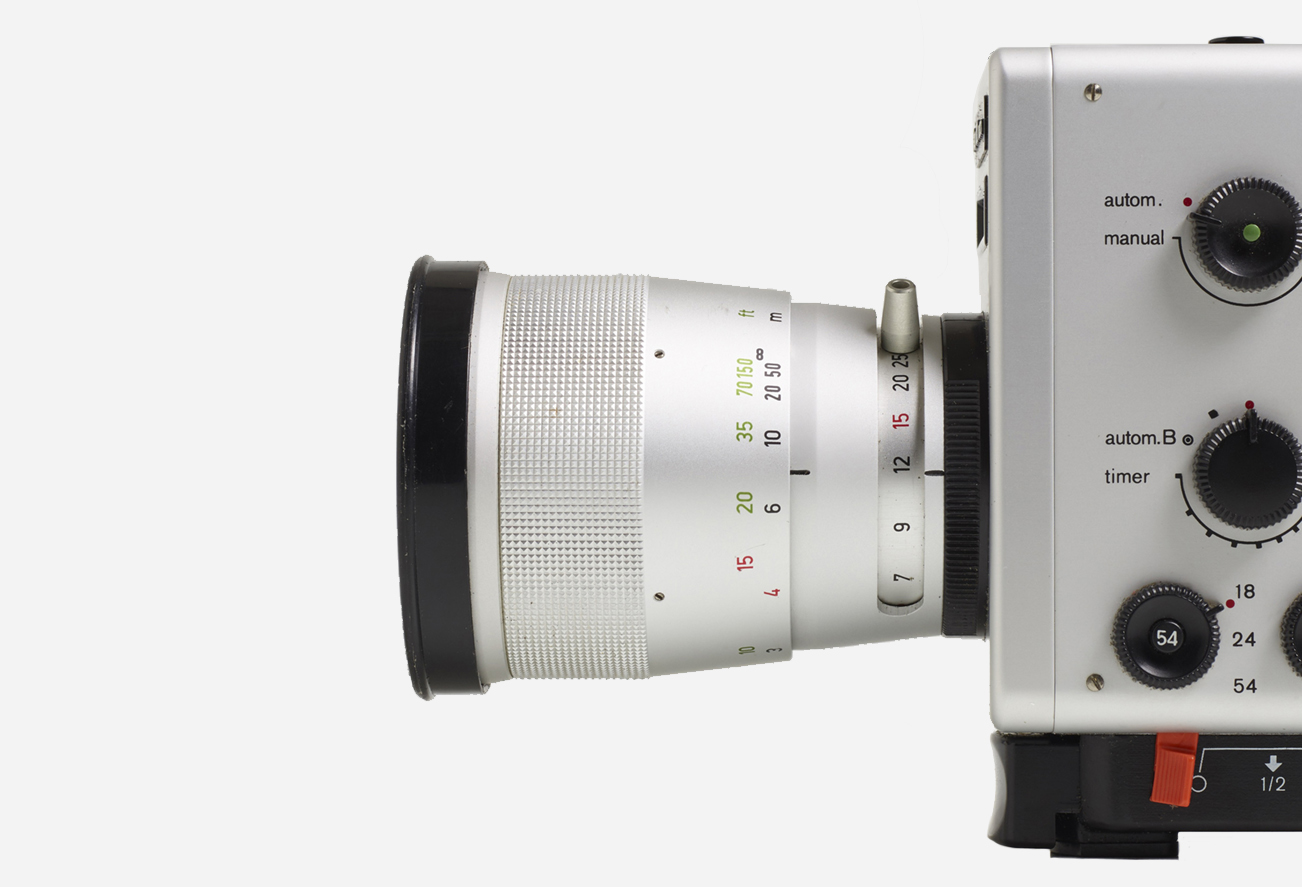 Estimate: $150-200
One of the most affordable, and in all honesty, probably, one of the most fun items in the Dieter Rams auction is this Super 8 Projector. Complete with its original vinyl case power cord, hang tag and reel, it's as original as they come and it's a gentle reminder of Rams' success of turning mass consumer electronics into objects of desire – before the last two decades of Apple's dominance, of course
Estimate $1,500 – $2,000
Following the Rams' ethos of 'less but better,' this Atelier 1 Audio System is comprised of a P1 turntable, C1 tape deck, A1 amplifier and T1 tuner and base. Basically, everything you need for a fully-functional audio system. It may not be able to rival modern speaker systems in regards to sound, but it definitely exceeds them in terms of aesthetic and story-telling.
Estimate $100 – $150
This CE 16 Tuner was actually exhibited as part of Dieter Rams, 27th September – 11th October 2017 – as part of JFChen, Chicago, and it's heading up to auction with an affordable price tag of $100-$150. It's an opportunity that doesn't come around very often, even though you may just buy it to put on display, for that history and price tag alone, it's worth it.
Estimate $200-$300
In the current heatwave that we've been actually enjoying for once you've probably been eyeing up a fan to make your days a little bit more comfortable. If you're looking for something incredibly practical and something a little bit different, then this Reinhold Desk Fan, created under the supervision of Dieter Rams while at Braun, is something worth mulling over.