Alpina – the German automobile manufacturing company based in Buchloe, Bavaria – isn't your average aftermarket tuner. Over the past 30 years, it has forged a reputation for not just improving on the excellence of BMW models, but for coming up with certain performance enhancements before BMW itself.
Alpinas are also very hard to find, so when we stumbled across this one – which is currently listed for sale via 4StarClassics – we thought you should be the first to know. Scroll down to find out why you need to be adding this particular Alpina to your wish list.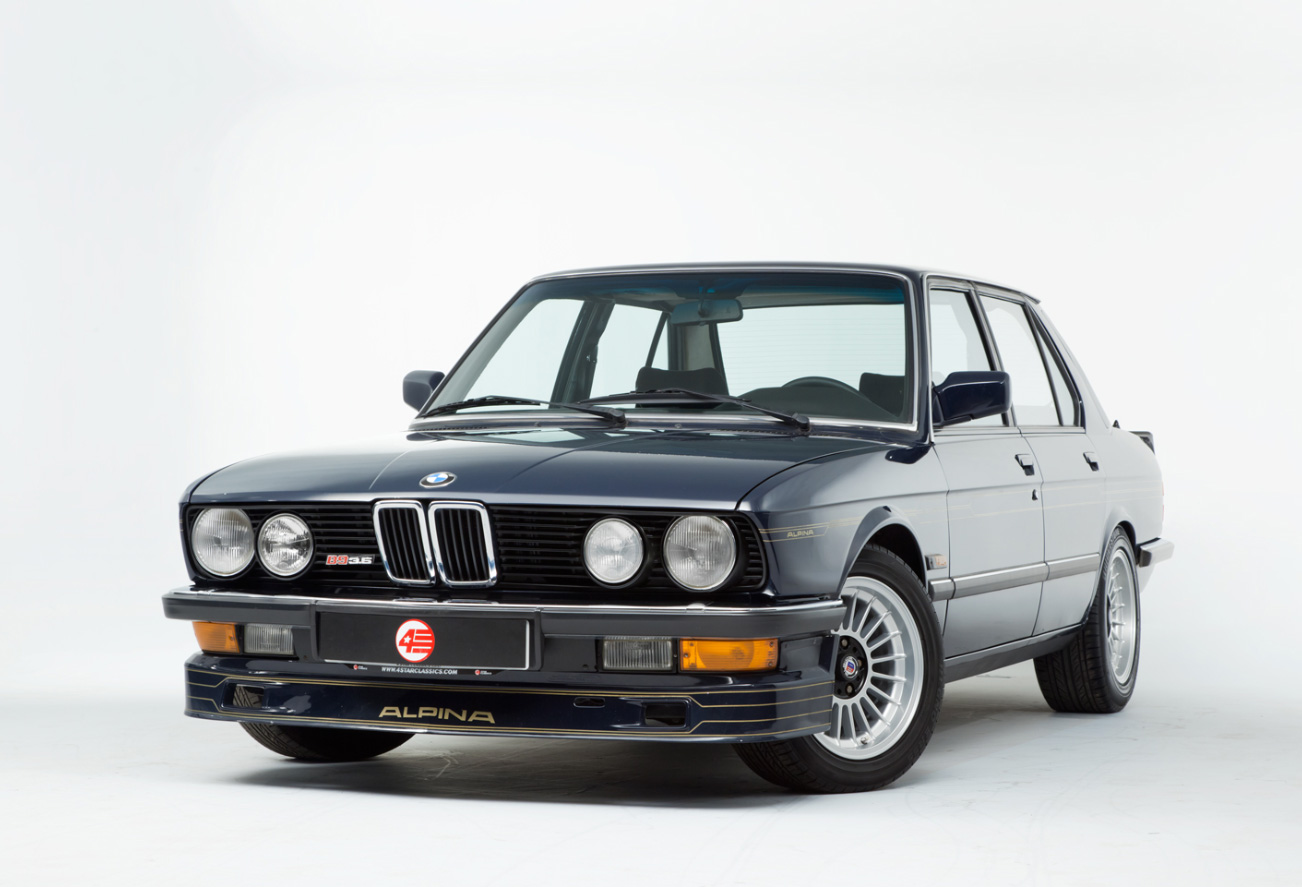 How Fast?
The Alpina E28 B9 was originally introduced in November 1981 and it used a modified 3.5 litre M30 engine that had a reprogrammed Motronic ECU, high-compression Mahle pistons, an aggressive 268-degree camshaft and a modified cylinder head. The result of those upgrades was 240hp, a substantial increase over the standard BMW engine. The B9 would also accelerate from 0-60 in 6.7 seconds and reach a top speed of 151 mph.
How Comfortable?
The E28's desirable Alpina upholstery is a welcome sight upon entry. The sports seats present well in their original velour and the classic Alpina stripes are well defined throughout the interior. The Alpina also comes complete with 160inch Alpina 'open lug' alloy wheels, Alpina numbered plaque, electric door mirrors, electric sunroof, electric windows and the signature Alpina rear spoiler.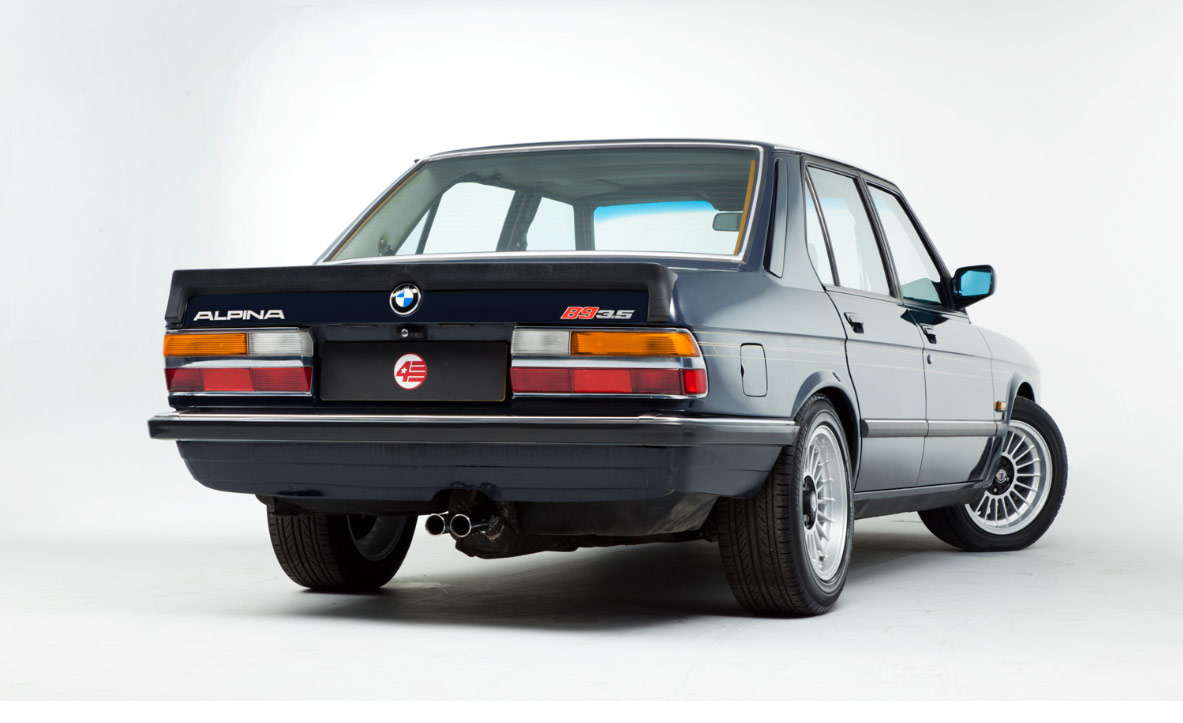 How Much?
This dark blue Alpina E28 is currently listed with a competitive price tag of £39,995. For more information, head to the 4StarClassics website.