Zupagrafika, creators of make-your-own-paper models of the world's most iconic brutalist architecture, have released their latest series, 'Brutal East.'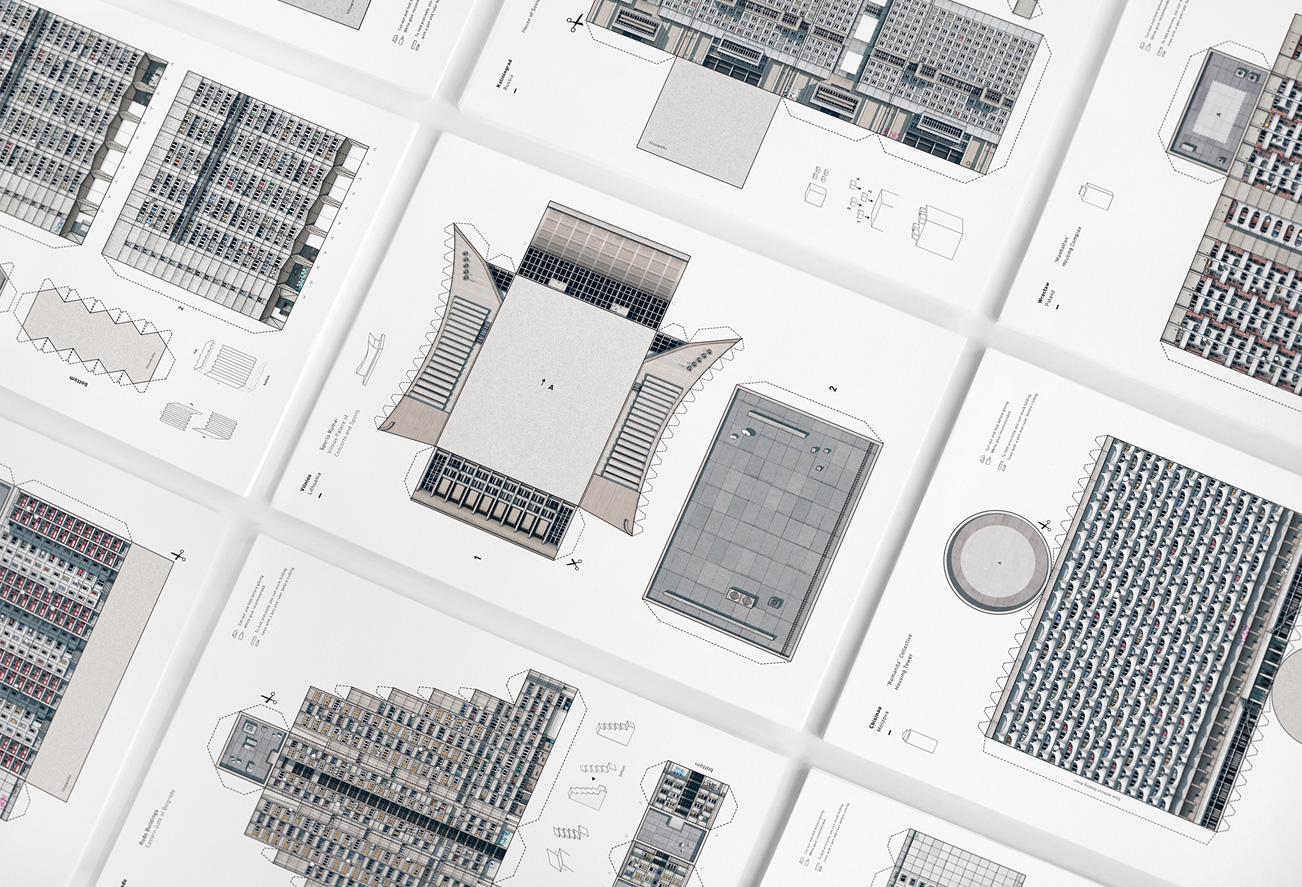 The Polish creative studio retain a special affinity with post-war modernist architecture; and as the previous authors of award-winning publications such as Brutal London and Paris Brut, the studio returns with seven brutalist buildings from functionalist Panelak estates to housing towers in Moldova.
The exclusive kit is made with eco-friendly materials, recycled paper and cardboard, including a short bio on the architects with the year of construction and the exact location of each build. The paper cut-outs enable you to playfully explore the intricacies and artistry of some of the most controversial structures erected behind the Iron Curtain of Eastern Europe.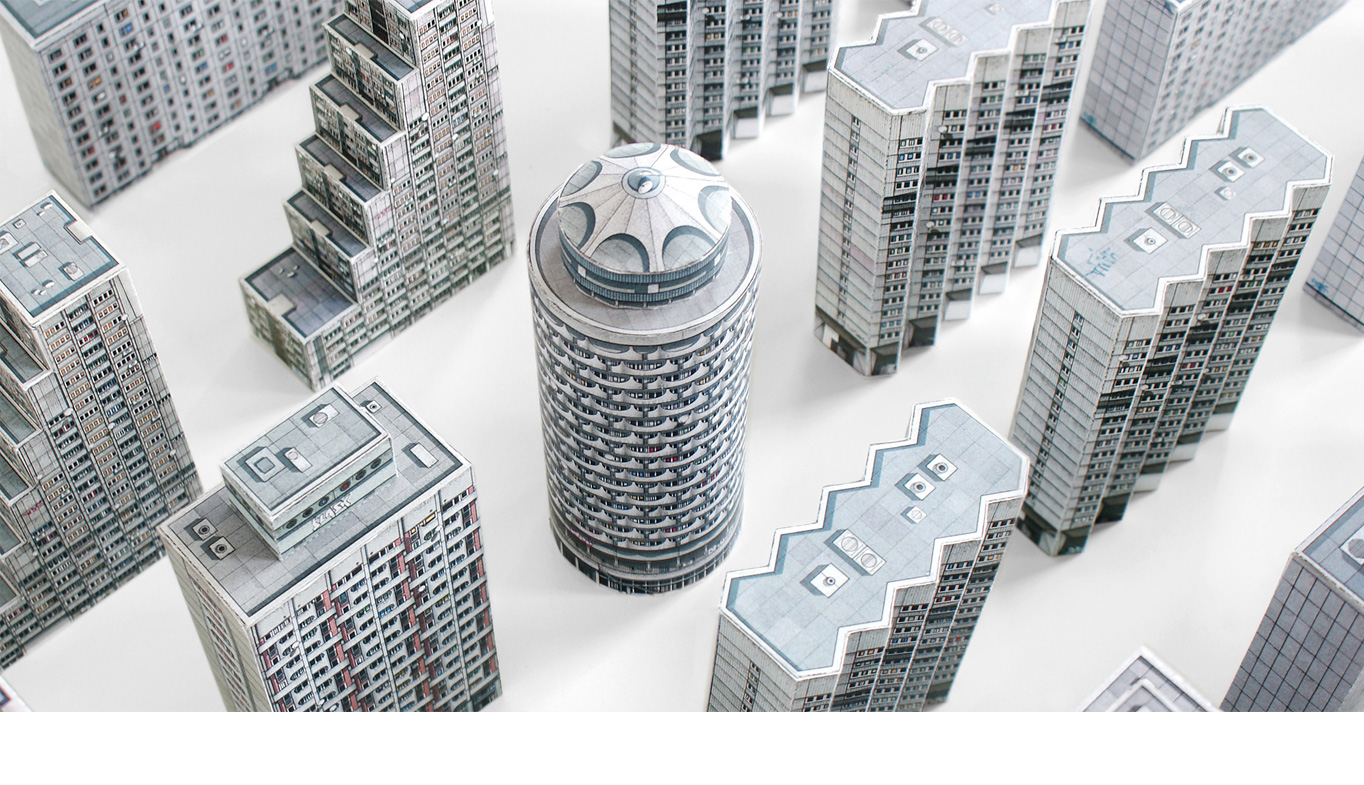 The set made of the 'Romanita' collective housing tower in Chisinau, Moldova; House of Soviets in Kaliningrad, Russia; Jižní Město Panelák housing estate in Prague, Czech Republic; Novosmolenskaya housing complex in St. Petersburg, Russia; Sport Rūmai in Vilnius, Lithuania ; 'Manhattan' housing complex in Wroclaw, Poland, is available now via Zupagrafika's online shop.