Some people like to get their Christmas shopping done and dusted in early December and they're the sort of people to be reading this article out of intrigue rather than necessity. There are a lot of others who are still looking to complete the large portion of their Christmas shopping and they will be reading this article in both hope and expectation. That's why, beyond our exclusive OPUMO Christmas Gift Guide which features ideas for the Sneakerhead, Trendsetter and the Minimalist, we have rounded up some of our favourite new products from 2017 for your perusal, including essential accessories, fragrances, skincare, footwear and clothing. Christmas morning satisfaction guaranteed.
Scarves don't just keep you warm – they look good too, adding texture and visual interest to outfits, which is why we always reach for one as soon as the temperature drops. This winter, one of the latest names to arrive at OPUMO, Le Bonnet, provide some of the finest winter accessories around that are all traditionally crafted from premium wool sourced from Scotland. The classic design of each Le Bonnet scarf is also slimmer in comparison to traditional woolen scarves making them perfect for layering through winter.
Everything Master and Dynamic do is focussed towards maximising audio quality. These MW50 lamb-leather, over-ear headphones, dubbed the 'mobile wireless thinking cap' are the perfect example as they feature covered cables to reduce outside noise and memory foam ear pads to trap the music in. What is more, the Bluetooth headphones are built with only the finest materials and are tuned to provide a rich, detailed and expansive sound. Exclusive drivers use beryllium for superior acoustics and the ear cups fold flat for portability and comfort. Best of all, the MW50 Headphones are one-third lighter than the brand's popular MW60s, and they're also completely wireless. Making them perfect for the gym, home, or on the go.
The holdall is one of those items that we use regularly but are a little guilty of overlooking. Which, coincidently, makes it the perfect present; as it's the type of thing that will get a lot of use and love over the years. The well-made MS Explorer from the esteemed Danish designers Mismo is the very kind of bag that will see you through many adventures. Whether you opt for the classic all-black iteration or the more contemporary cotton canvas, the bag is incredibly durable. The high and wide length of the bag provides a wealth of space to comfortably fit all your belongings, while the soft structured body provides added versatility.
If the whole statement sneaker look is still a little bit bold for you, here's the winter shoe you need. Diemme's Veneto Alto Sneakers are surprisingly versatile – as they represent a lightweight alternative to a traditional leather high-top and an easy styling option when paired with tailored trousers thanks to their soft deerskin uppers that are used on the reverse side for a velvet-like touch and appearance. What makes the Veneto Alto particularly special this winter is the Australian shearling lining that is not often found in any other likeminded sneaker.
East London-based watch brand Uniform Wares has gained a strong reputation for its beautifully minimalist watches whose straightforwardness and charm have come to define a new type of British design. The brand's ranges, such as the C35 and our current favourite the M40, are easily identifiable by their character and distinction that speak of a modest, solid timelessness rather than an overcomplicated design. Which basically means that it's a watch that will not only look good this Christmas but also for years and years to come.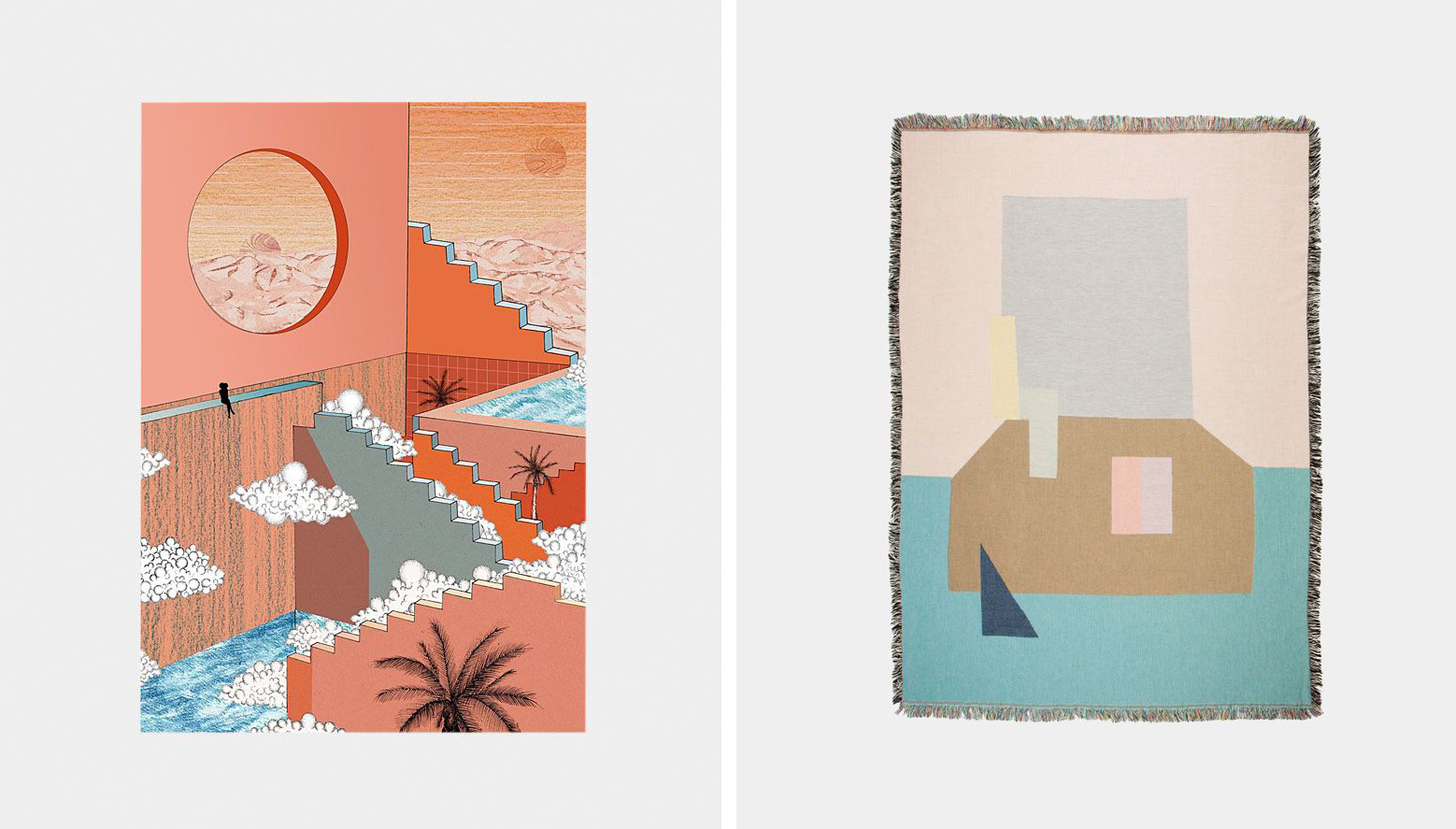 Collectible art and design can come in all forms these days. But no form of modern art can be considered quite as enjoyable – or comfortable, for that matter – than Slowdown Studio's work. The Los-Angeles-based label make a solid case for the works of the textile variety of collectible art with its limited-edition, woven cotton blankets that feature creative talents of artists from around the world. Including our current favourite, the 'Taylor' Throw from Brooklyn-based artist Kristin Texeira, who captures her own memories of people and places using abstract forms and colour.
Your wardrobe may be full of depth and colour, but if your walls are bare and lifeless, then you're not finding the right balance in life. The easiest way of adding a touch of colour is with a simple screen print from one of favourite artists, Charlotte Edey. Hand signed by both Charlotte and Tishk Barzanji, the Lightness print explores the calm sense of isolation drawing on modernist architecture, sterile spaces and weightlessness. It also offers introspective reflection in a world built around 24-hour connectivity – which, ironically or not, makes it the perfect gift for Christmas.
Sometimes it pays to either, a) put something a little bit luxurious on your Christmas wishlist or, b) treat the special someone in your life to something that is a little bit out of the ordinary. If you're looking for something to fill that void then look no further than the Black Budgie Jacket from YMC. Made in London, the jacket represents a contemporary take on the classic aviator jacket with its soft leather backed sheepskin construction and warm shearling lining. The jacket also sports an oversized turn down collar that is complemented by a large talon zip closure.
When it comes to wallets most of us fall into two categories. We are either in favour of the classic bifold or the slimmer, more simplistic cardholder. But the great thing about this Slim Wallet from Campbell Cole is that it treads the line pretty perfectly between both. The refined proportions and considered allows the Simple Slim Wallet to hold cards, cash and coins while remaining compact and pocket sized. In total, the all-leather wallet features six card pockets, two larger pockets for folded notes and receipts, as well as a zip coin pouch finished with a high-quality Riri zip.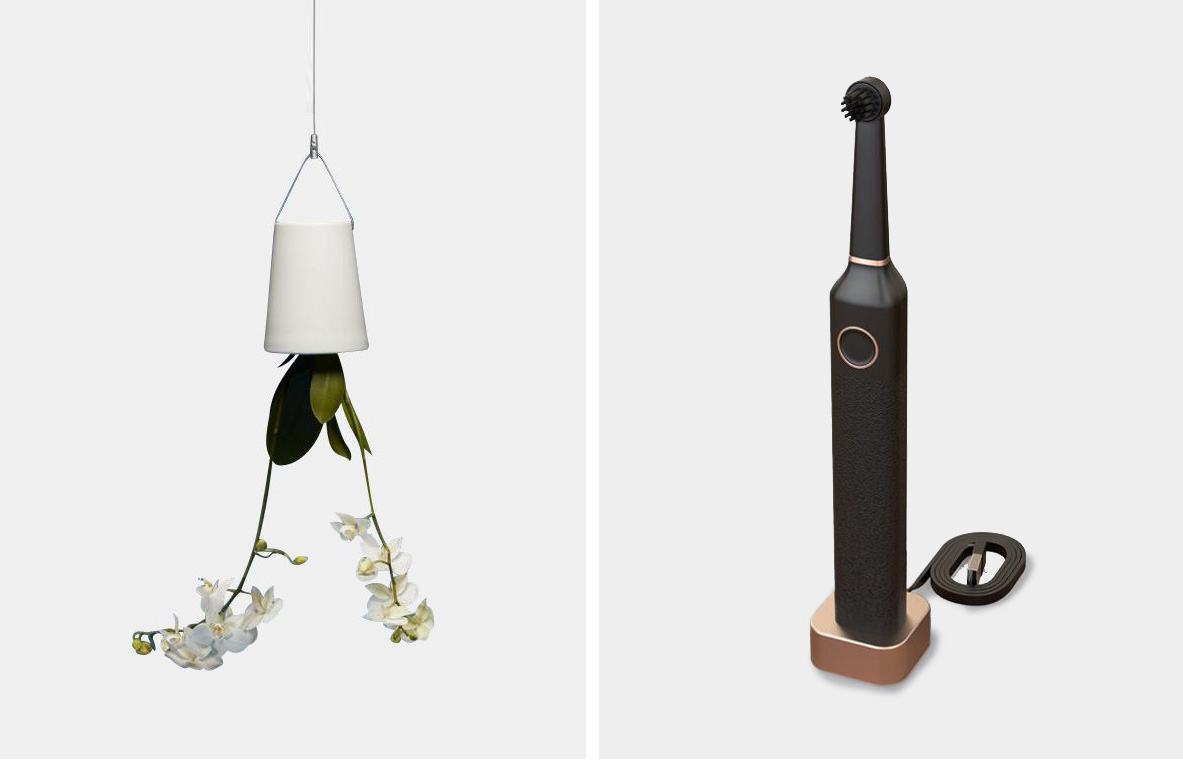 Hanging your plants upside down might sound like a strange concept – not to mention physically impossible – but it could be the exact direction that your household plants are heading this Christmas thanks to Boskke and the Sky Planter.  The Sky Planter is crafted from beautiful stoneware ceramic and uses the Boskke Slo-Flo irrigation system to provide your plant with water for up to two weeks at a time, making it ideal for frequent travelling and the less committed gardeners among us. Plus, it's also incredibly practical as it can hold a variety of different plants including Anthurium, Areca Palm, Boston Fern, English Ivy, Geranium, Kentia Palm, Orchid, Peace Lily, Rubber Plant and herbs.
It's been touted for a long time now, but the high-tech bathroom of tomorrow is now upon us. As today there are a whole host of electronics on the market that not only speed-up your morning routine, but make you look better than ever in the process. Take Bruzzoni's Electric Toothbrush, for instance. In a market dominated by very similar products, the Bruzzoni Electric Toothbrush feels like something genuinely new. This isn't only because its elegant metallic exterior and subtle light-up display, but also through its uncompromising technology that features 8,000 rotations per minute for a deep clean. Even its charging methods are impressively different courtesy of its travel-friendly USB charging cable.