Denim has been the frontier of the pop-revolution, punk renaissance and endless fashion runaways; and today remains unchallenged as a perennial  wardrobe essential. However, despite being the ultimate utilitarian material, not all denim is created equally.
We're, of course, referring to the resurgence of luxury denim manufacturing, and specifically, the popularity of Selvage denim.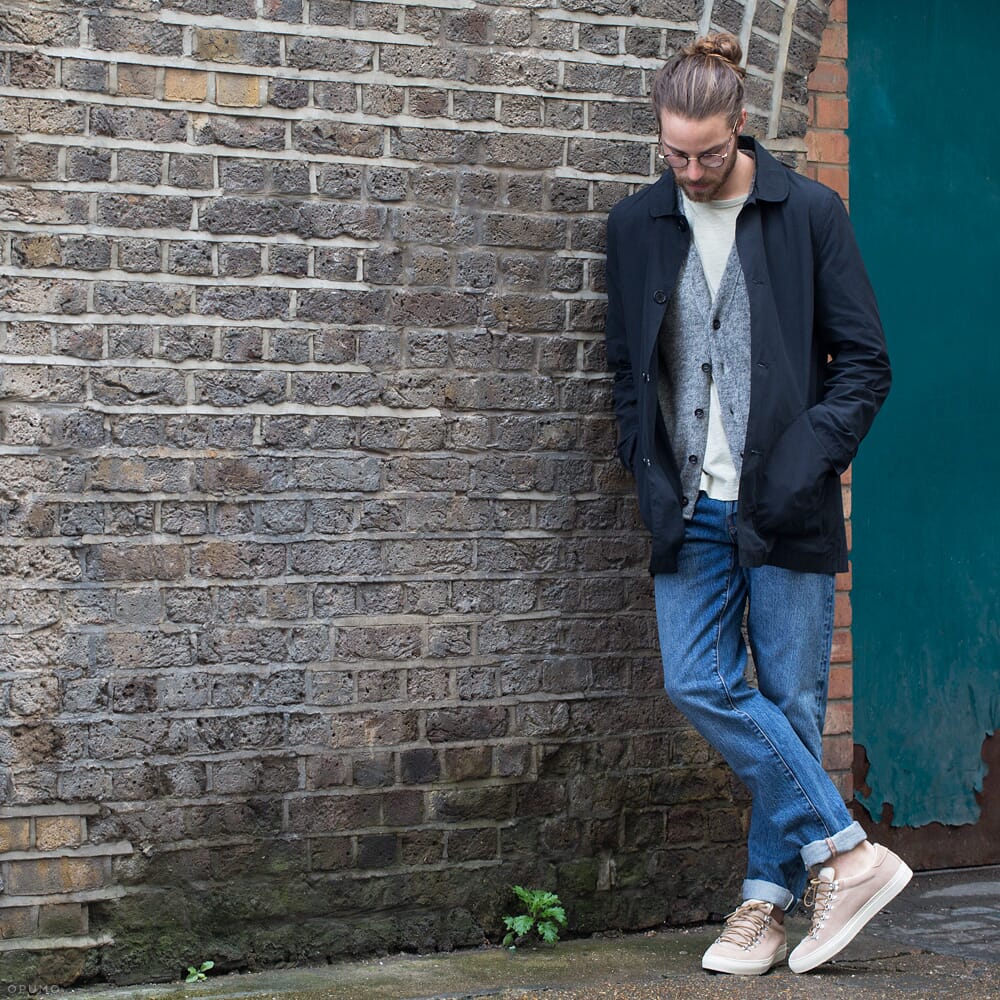 Thanks to the increase in heritage-inspired design and the dedication to quality in menswear, selvage denim has become a desired detail when it comes to buying the best jeans. Originating from the 1950s, Selvage denim is a self-finished denim where the edges ensure that the fabric won't unravel. Usually finished in red or orange seams, check your turn ups for this, selvage denim is made on a shuttle loom that means the resulting fabric is narrower, more hardy and thus, longer-lasting.
Japan has for a long time been at the forefront of the manufacturing of Selvage denim, and consequently the Far East is looked to as the hallmark of quality. Which is where our featured Han Kjobenhavn Tapered Blue Selvage Jeans are made. Crafted out of bespoke Kaihara selvage denim and dyed with a natural indigo to achieve the clean blue aesthetic, the jeans are cut in a classic tapered fit with a narrower leg and regular waist. Which makes them incredibly versatile.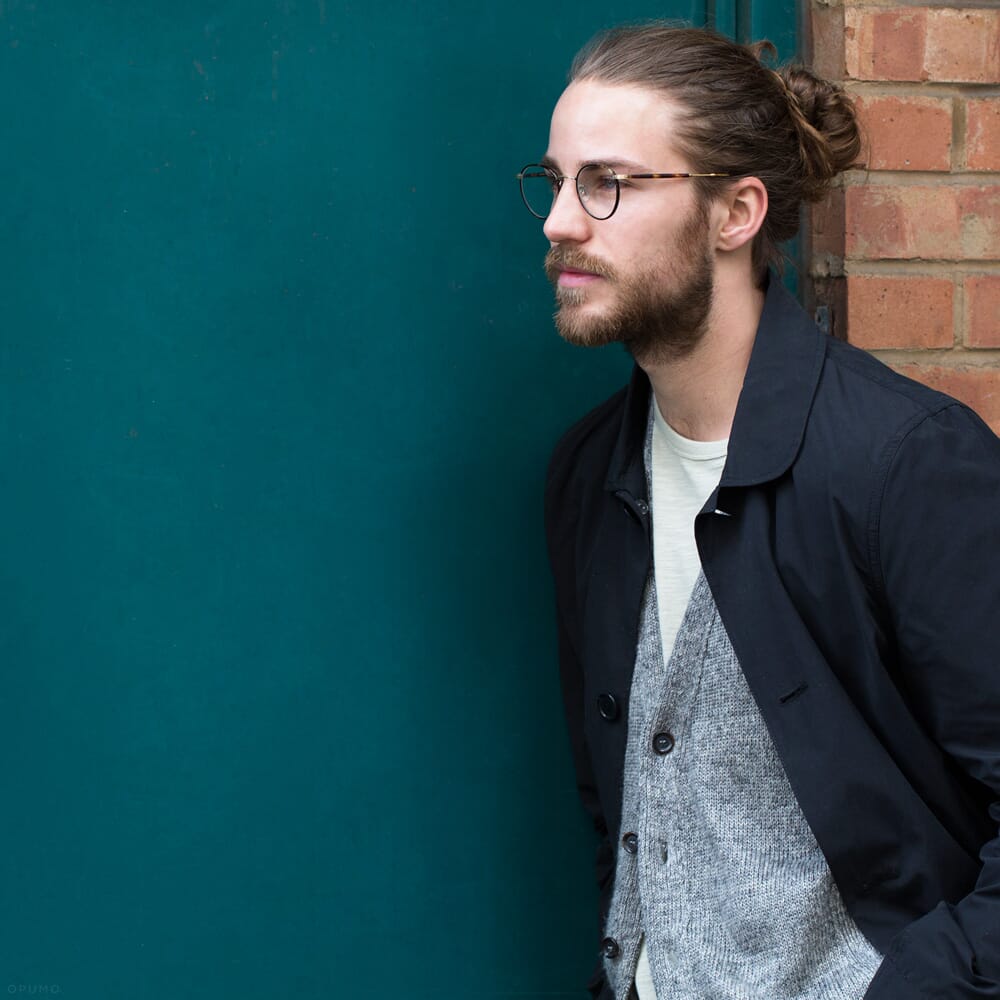 The light-trip finish of the jeans acts as the perfect base to layer with lighter shades, such as the Stone YMC Pocket T-Shirt. Before gradually graduating in colour, displayed through the lightweight layering of the Oliver Spencer Grey Marl Mayfield Cardigan and the YMC Black 3/4 Coat.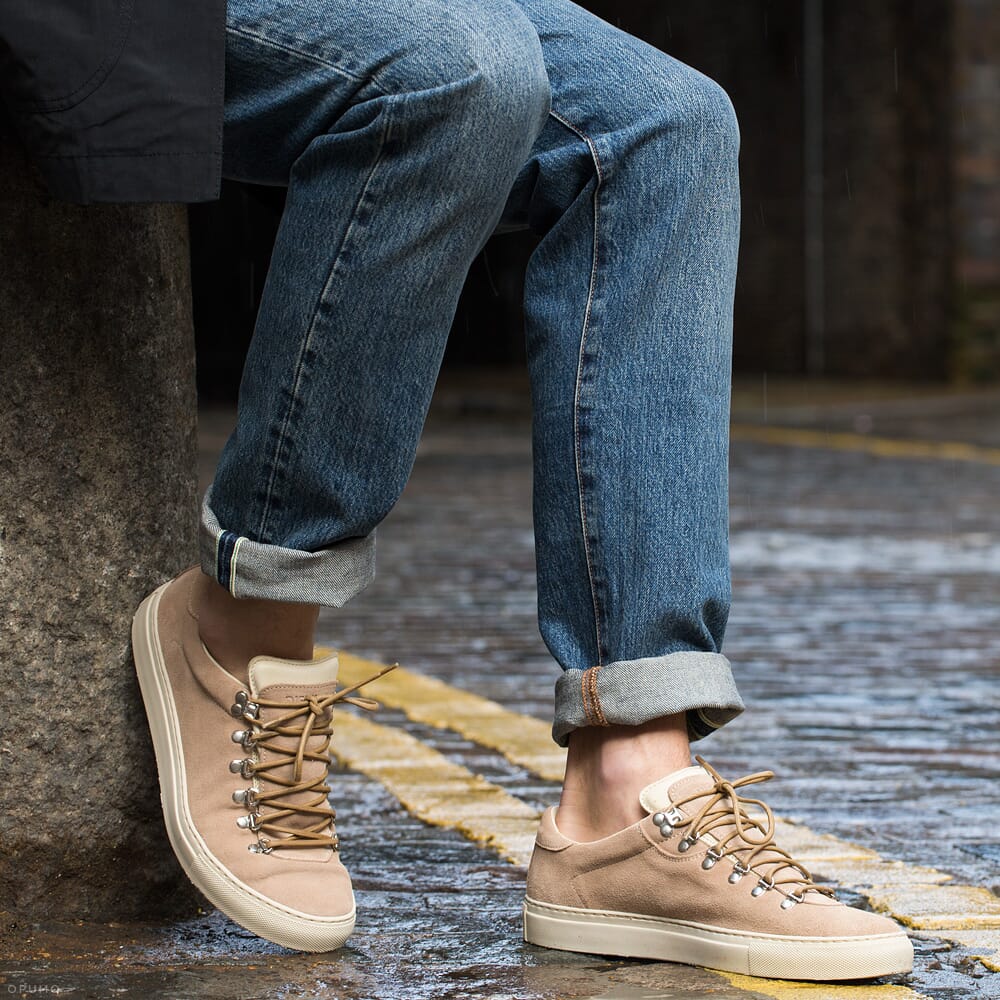 The quality of selvage denim can only be truly appreciated through wearing it for yourself; and these light blue Han Kjobenhavn jeans make for the perfect pair this Spring. For an easy transition into Summer, adopt a slight turn-up to your chosen Selvage denim. Not only will it provide added comfort as we head into warmer climes but the turn up will also bring attention to your chosen sneaker. Light, neutral coloured sneakers match up best with light blue selvage denim, and our choice is the new Tan Suede Diemme Marostica. As the Marostica's unique sneaker-hiking boot identity completes the hardy, utilitarian aesthetic of the entire outfit – displayed by the mountain boot-inspired lace up closure and the robust white rubber soles.
Shop Edit #33 – Selvage Denim online now at OPUMO.