Price: £24,995 | 
Year: 1987 | 
Engine: V6 Turbo
The retro-future silhouette of this Alpine GTA V6 Turbo has '80s written all over it and, given its relative unpopularity at the time of release, saw low production numbers which means it's now a true collector's item.
The Alpine GTA V6 Turbo was a car ahead of its time. Boasting modern design features like body-integrated bumpers as well as being the first European car to have its body formed by high-pressure injection, this was, at the time, the fastest French car in production. The injected polyester body of the car was stick to the chassis, giving the model exceptional rigidity while the aerodynamic shape produced a class-leading, low-drag efficient which outperformed even the Porsche 944.
Emissions regulations in the US along with other obstacles caused the Alpine GTA V6 Turbo production to hit a premature end, meaning that the car never seemed to capture the public's attention in the way it deserved.
This example displays Volcano Grey paintwork that complements the aggressive shapes of the model. The sleek finish is topped off by our favourite retro feature coming in the form of the Alpine graphic emblazoned across the rear grill.
Swing the door open to be transported back to 1987. The archetypically futurist chair design is a striking highlight that gives the whole interior character and style. Altogether, the Alpine GTA V6 Turbo seems to do everything right but came at the wrong time. A collection of small hindrances meant that this model never took off, but at least it's getting the attention it deserves now.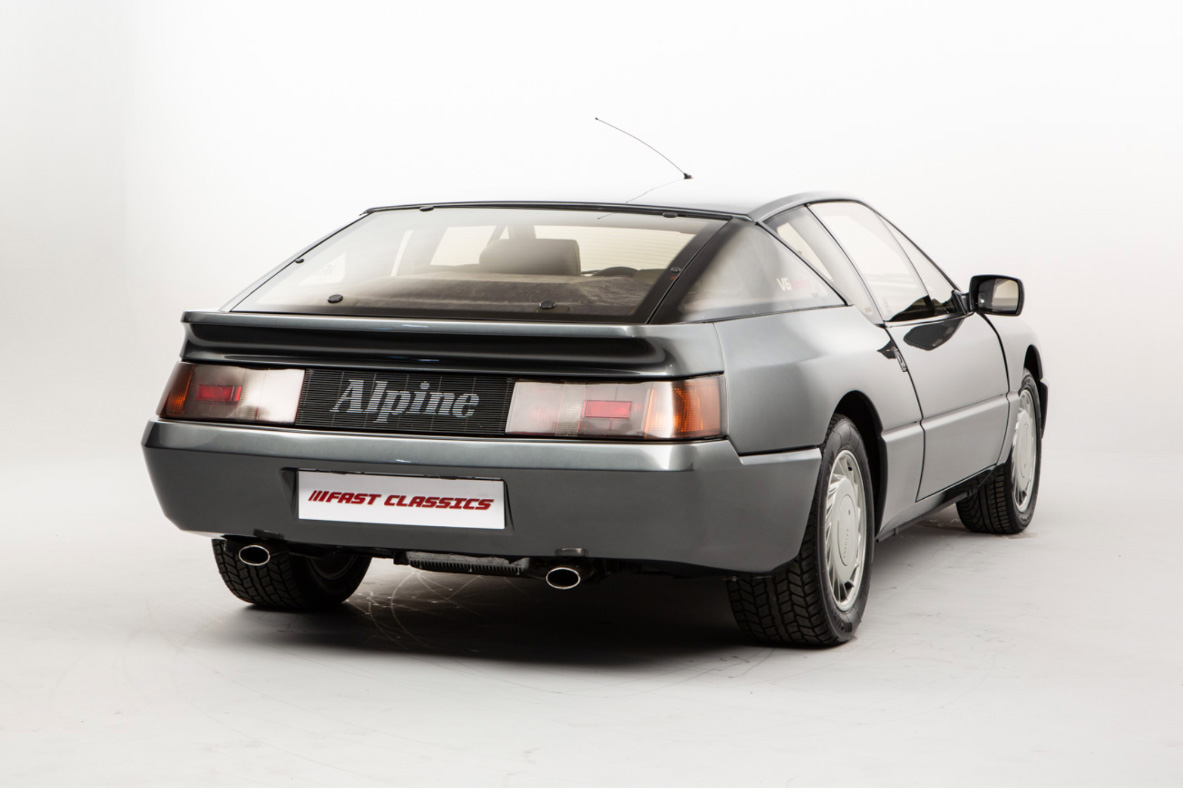 For more information and to get your hands on this collector's piece, head to Fast Classics.
Love an '80s gem? You can't go wrong with this Ferrari 288 GTO.