Price: N/A | Year: 1989 | Engine: 3.0L single turbocharged flat-6
1989 marked the final year of production for Porsche's coveted Type 930. Not only is this a prime-condition example of the Porsche 930, it presents with the flat-nose coachwork with which only 147 cars were produced. Of those, only 28 examples were finished as cabriolets.
Having only been owned by two previous owners, this Porsche 911 Turbo 'Flat-Nose' has been well maintained and it shows. Thanks to a copy of the original window sticker, we can tell that this Porsche 930 was originally finished in black over a black interior, with a black convertible top and optioned with a dark rootwood dashboard. In other words, it's unchanged.
Displaying only 7,605 miles from new, and with a recent full service under its belt, this Porsche 930 is raring to go. This is plausibly one of the best examples of this model that exists in 2019. As the final evolution of one of Porsche's most desirable designs, this machine really does fall into a different category to most.
Porsche's fluid curves never look as good as when they're coated in polished black. When that forms the backdrop to a pristine black leather interior topped off by a vintage wood dashboard, it's pretty hard to resist. That's why we'll be keeping our eye on this auction at RM Sotheby's upcoming Arizona auction, taking place between 16-17 January 2020.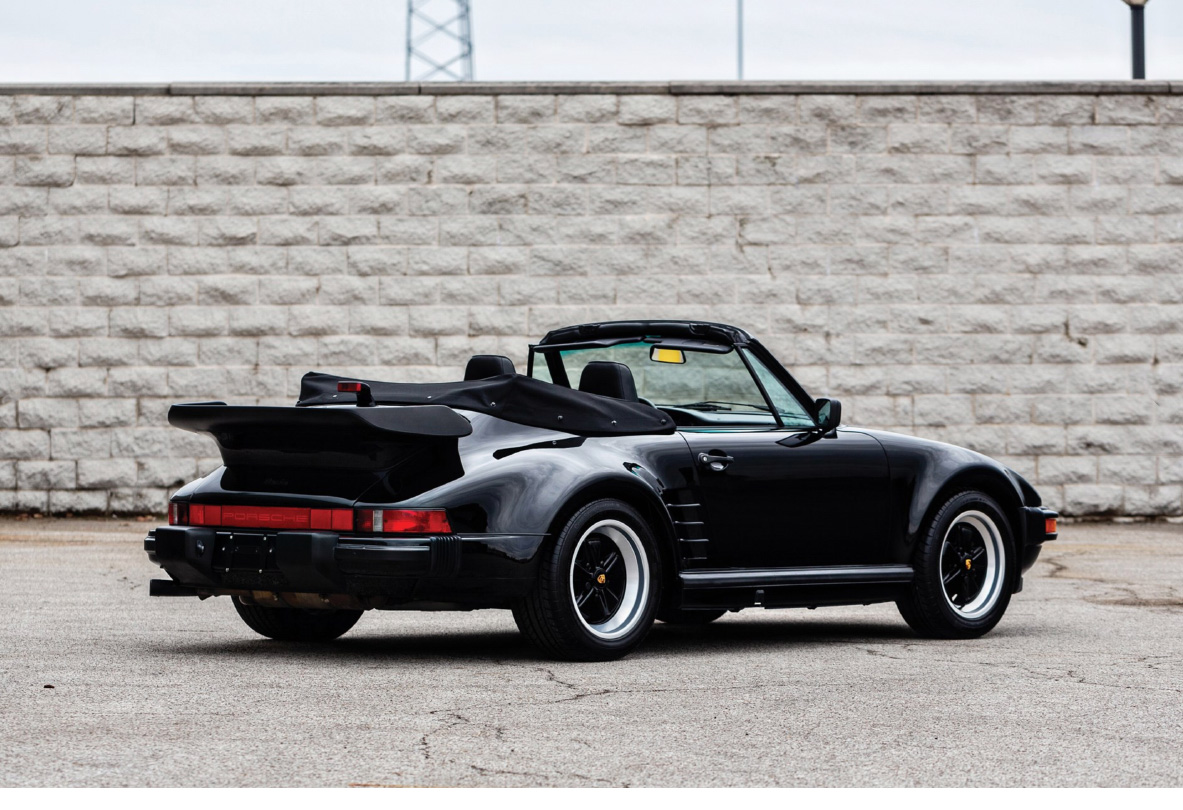 For more information, or to register your interest visit RM Sotheby's.
Watch what happened when we teamed up with Timeless Garage to take a 1972 Porsche 911 for a spin.