The east of Asia, and Taiwan in particular, is earning itself quite a reputation for being home to a number of the best custom bikes; Rough Crafts have been impressing us for a while now, especially with their BMW 'Bavarian Fistfighter', and now we've found another, 2LOUD Custom.
The Taiwan garage is a one-man mission headed up by Ma Yicheng, also known as Max Ma, who is known for his unique handcrafting skills – having won a national competition at the age of 19 for sheet metal shaping. Thankfully, Max has turned his attention to custom-bike-builds, beginning with this Suzuki TU250.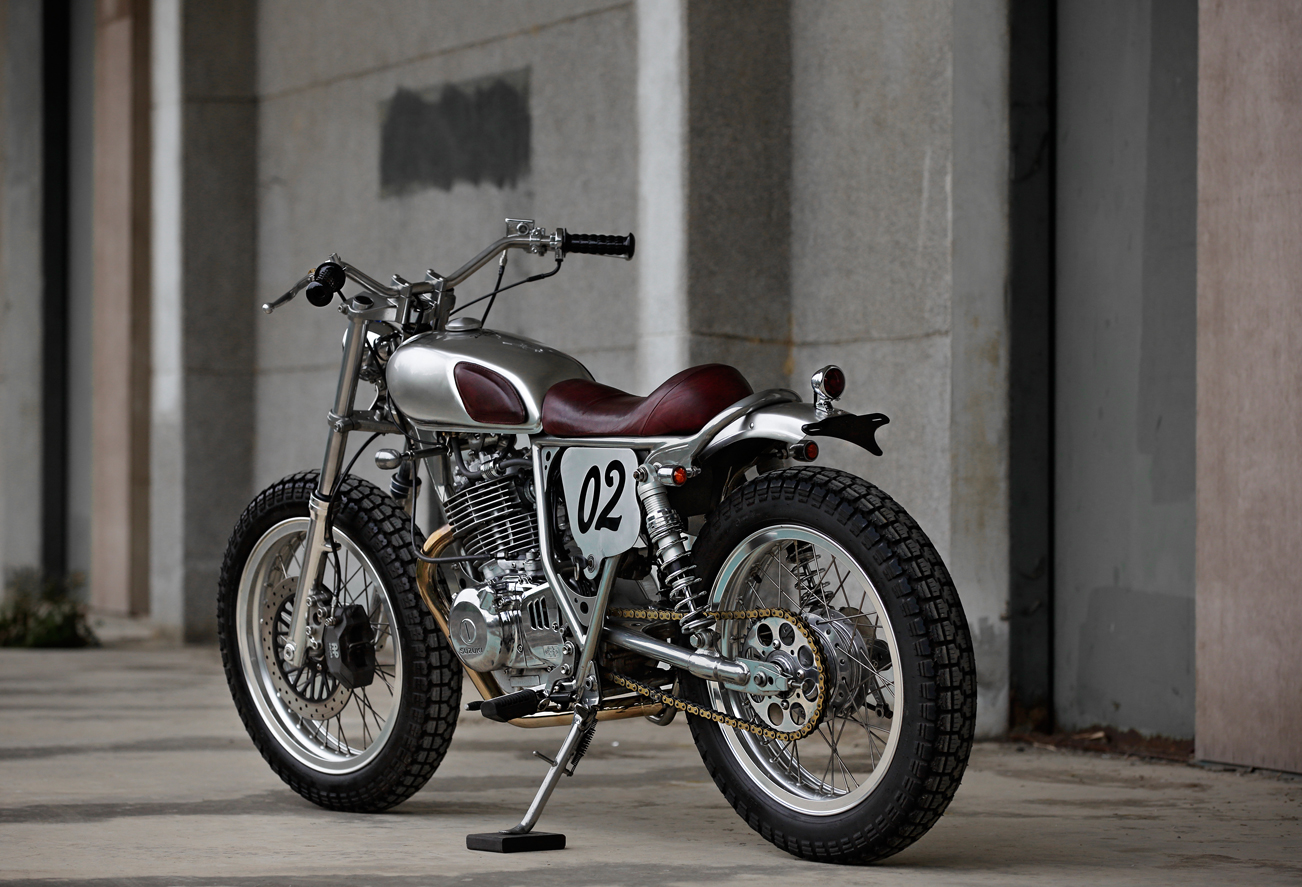 Originally launched in 1994, the TU250 is a small, reliable Japanese motorcycle that is often overlooked when it comes to custom-builds, but Max obviously spotted its potential and has helped grow the machine into a more sophisticated ride.
Max replaced the fuel tank with the smaller, sleeker Honda CL50 unit, alongside refining the subframe with an abbreviated custom-made seat that showcases the new rear loop. Elsewhere, he added new gears, 18" aluminium rims front and back, and a front brake from AP racing.
Max's master craftsmanship can be seen across the bike, in particular the front brake caliper mount, gas cap, fuel tap and headlight bracket that all come from his own workbench. The neat little touches continue – including the '2' cut out of the licence plate bracket and the raw, polished hues that accentuate the bike's leather seat and rich burgundy hue.
Take a closer look in the image gallery above and follow 2LOUD on Facebook and Instagram to stay up to date with all the latest news and projects.