After hunkering down inside for so long, it's time to embrace the great outdoors. Make the most of summer's longer days and warm weather and swap the gym for a local park, outdoor pool or running track. Taking your workout outside will give you a whole new appreciation for your area, whether you're a city slicker or countryside dweller.
You'll need some exercise essentials, of course. From a high tech waterproof jacket to a slick sports watch, this gear is guaranteed to upgrade your outdoor workout.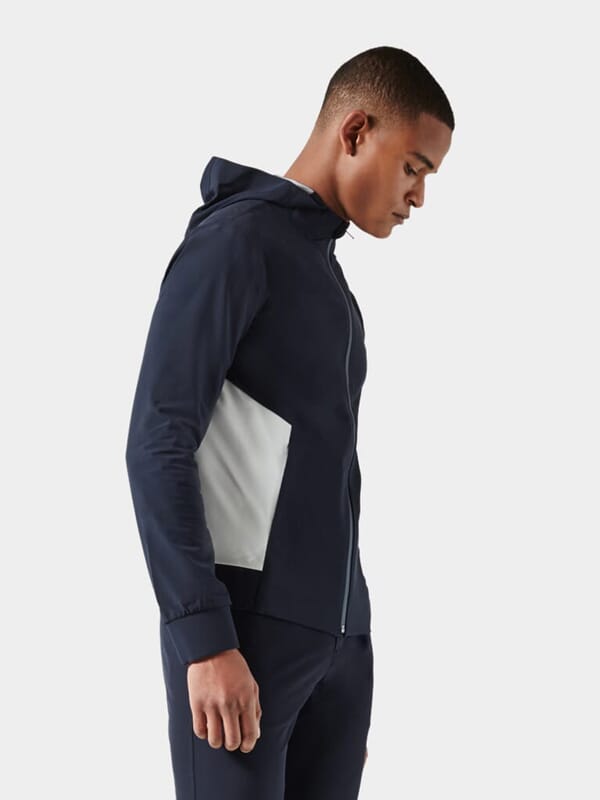 Aeance Dark Blue / Light Grey Adaptive Jacket
Aeance have made a name for themselves as masters of stylish yet functional performance wear. This waterproof jacket is proof of the brand's expertise — crafted from a lightweight and breathable 4-way stretch fabric, it will adapt to weather conditions and body temperature. The clean aesthetic makes it a sleek addition to your workout wardrobe.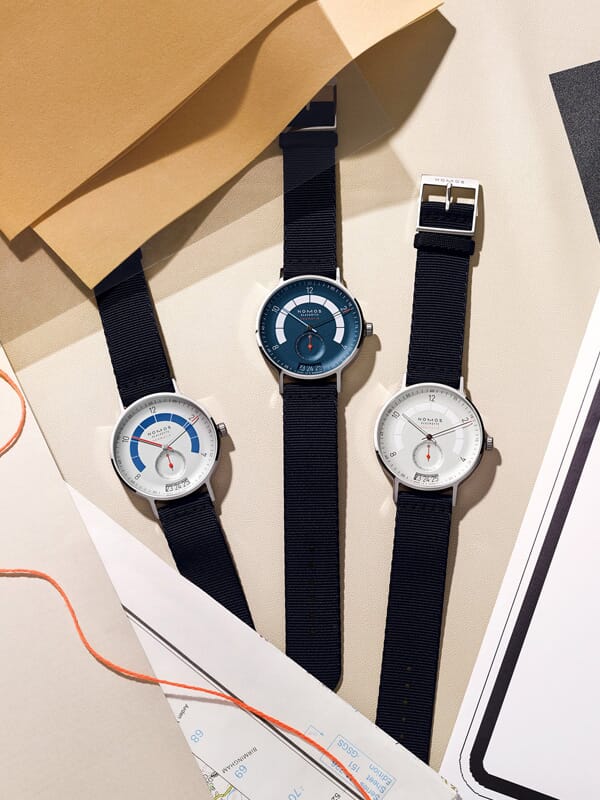 NOMOS Glashütte 1303 Autobahn Neomatik 41 Date Sports Watch
Bridging the gap between sophisticated and sporty, this German-designed sports watch from NOMOS Glashütte will look just as great on your workout as it will in the office. Its water resistance and super durable textile strap make it perfect for swimming.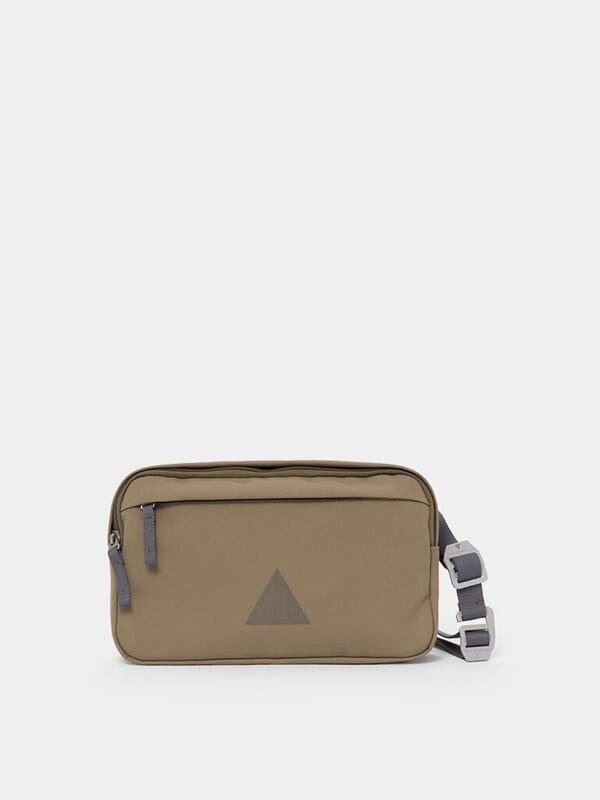 Utility Archive Clay Arc 4L Utility Pack
To really make the most of the great outdoors, get amongst nature with a long, reinvigorating hike. Utility Archive's utility pack is the perfect adventure companion. Minimally designed yet intuitively functional, this waterproof pack, made from 100% recycled materials, is inherently versatile.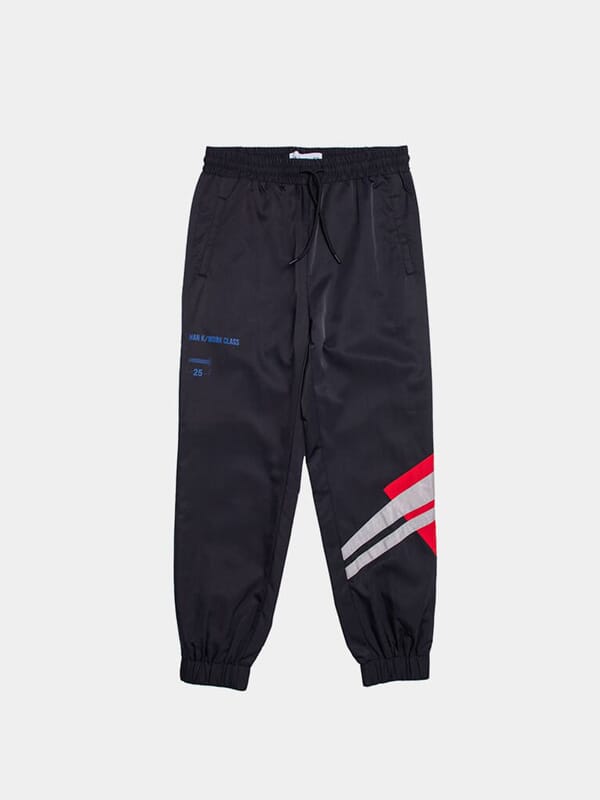 Han Kjøbenhavn Black Colour Block Track Pants
These black track pants from Han Kjøbenhavn perfectly fuse style and function. The colour block pattern gives them a striking aesthetic while the relaxed fit and elasticated waistband lends them comfort. Pair them with Han Kjøbenhavn's matching track top jacket for a sporty look. Your morning walk has never looked so good.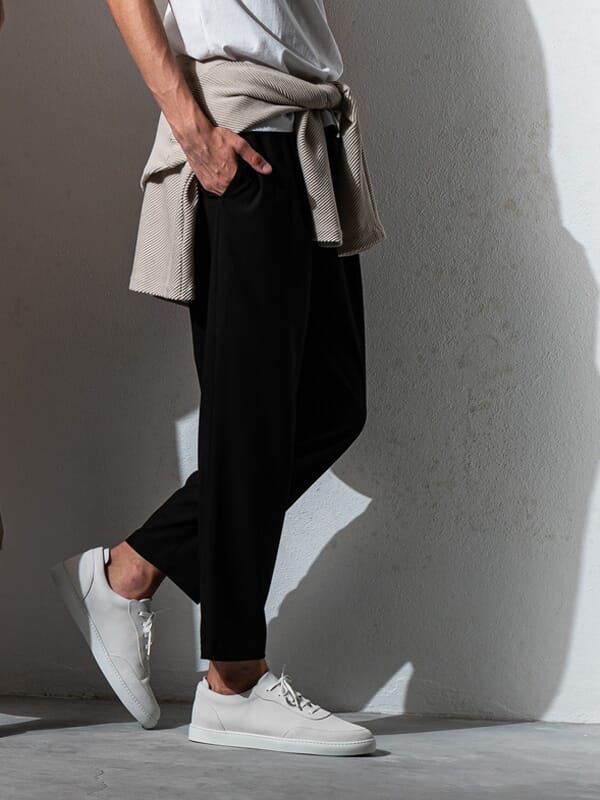 JAK Grey Nova Sneakers
Bring a touch of laidback elegance to your workout, with these timeless leather sneakers from JAK. Handcrafted in Portugal, they offer the perfect blend of traditional craftsmanship and clean, contemporary style. Pair them with sports shorts and a grey sweatshirt for a sleek athletic look.
Don't stop there. Keep up the health kick with these new generation brands redefining sportswear.
---
---