You probably know by now that we're firm believers in the importance of home lighting. When something has the power to alter your mood so drastically, it deserves your full attention. However, when it comes to getting your living room well lit, a new lampshade or changing a few bulbs won't make the difference. The new wave of lighting is all about impactful designs, the right dim-options and the right colour options. So, we've selected five living room lighting ideas that will be sure to transform your home. 
+
Black / Brass Hubert Pendant Light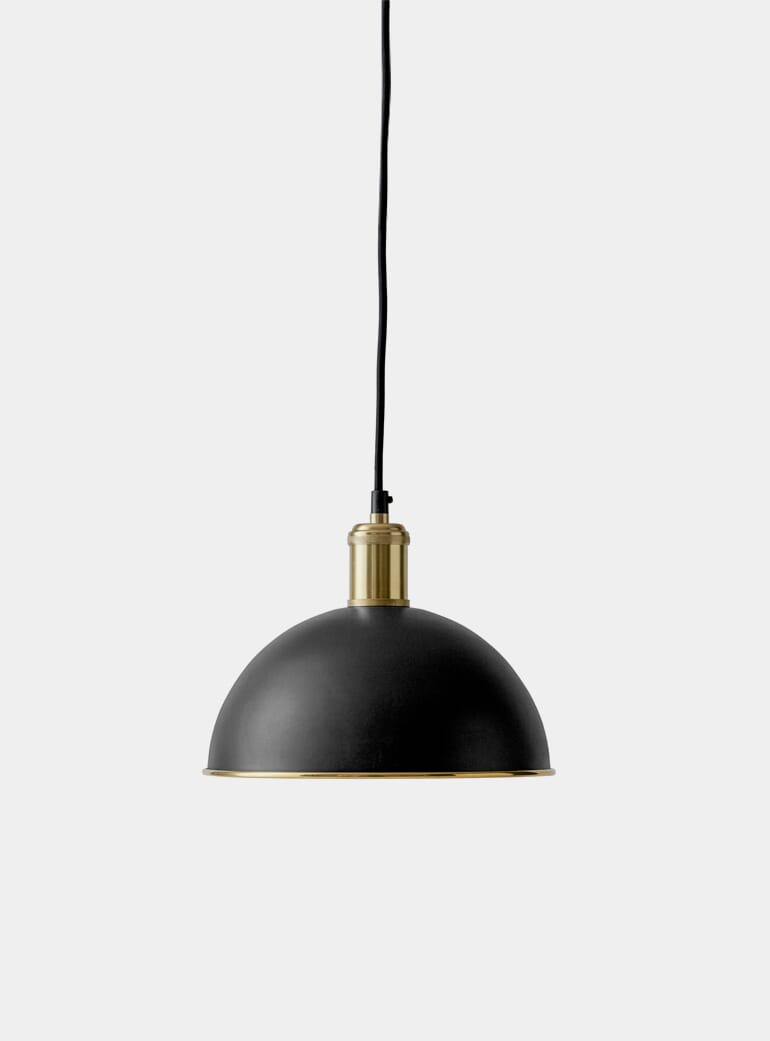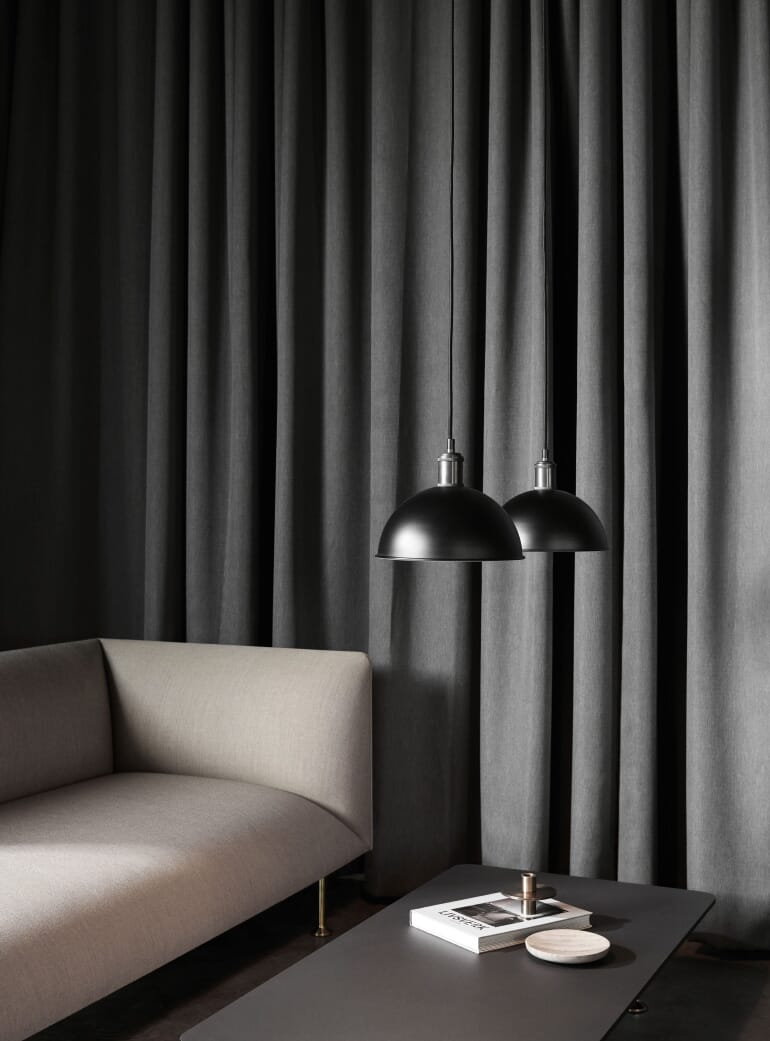 Black / Brass Hubert Pendant Light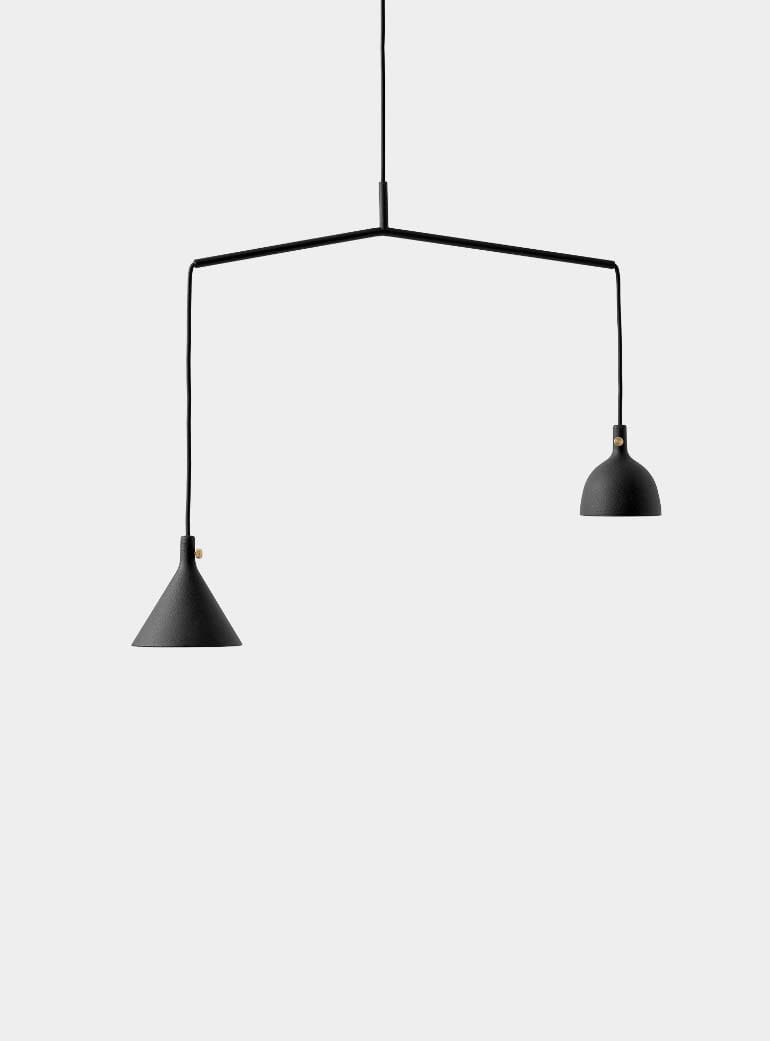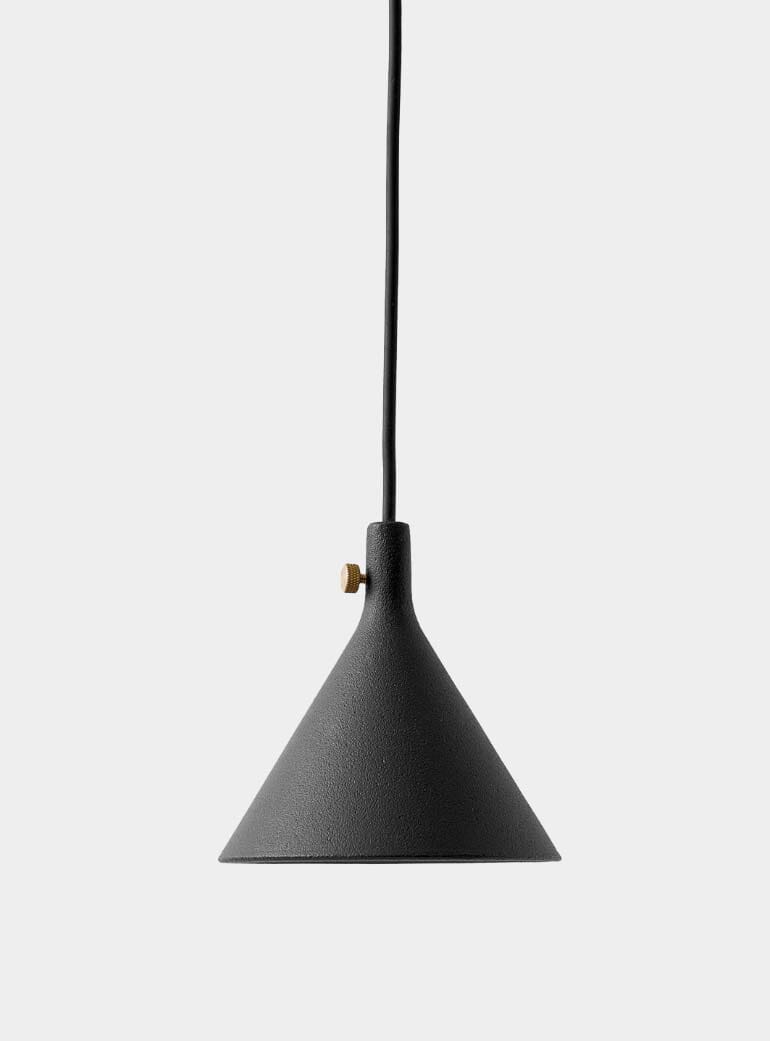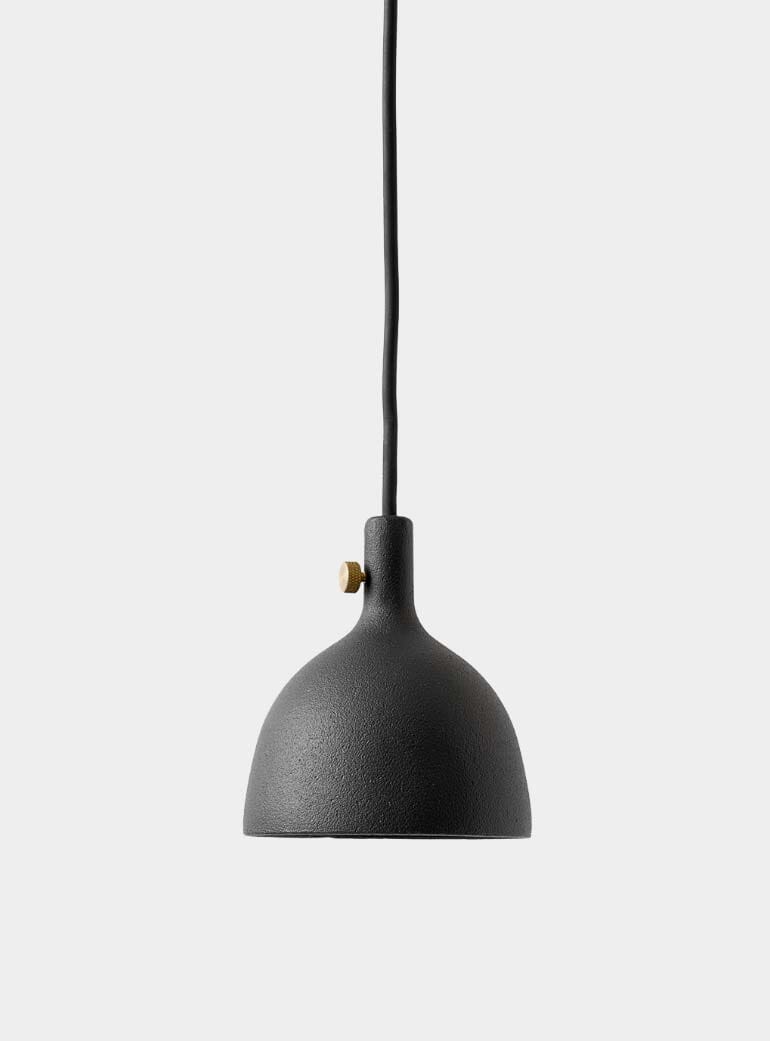 Black Cast Pendant
A pendant light is a good place to start when it comes to your living room lighting as they radiate light all round the room as well as drawing the eye into its central sculptural focal point. This Menu light feature, inspired by traditional plumb weights, is one of the best.
As opposed to the raw simplicity of a lead weight, Menu's Grey Cast Pendants are beautifully crafted, delicate light fixtures. This said, the design does maintain a sense of the brutal and industrial history behind the inspiration. The minimalist beauty of this light will look great in any living room, immediately assimilating the decor and standing on its own as something more like a sculpture than a light.
A pendant that offers direct light is particularly handy because it allows you to create designated zones in your living room as you see fit. Positioning the pendant in different ways helps to give your space a multi-functional feel, for reading, for centrepieces, for whatever.
Konstantin Grcic and FLOS' OK Pendant is the light to do all of that. Comprised of a flat LED disc that slides up and down a steel cable and rotates 360 degrees, the design is an update of Castiglioni's classic Parentesi lamp, itself a version of a 1969 concept by his friend Pio Manzù. The cylindrical weight hanging at the bottom of Castiglioni's design has been replaced with a conical weight that's easier to install, but the small spun metal ceiling rose remains exactly the same.
Similar to a lot of other aspects of the home, lighting moves quickly. So if you're lining up a big sculpted light fitting or something a bit out of the ordinary, it usually pays to err on the side of caution. Pick up a contemporary classic, like this FLOS Snoopy Light and you'll be set for years. 
Surprisingly, the futuristic-looking Snoopy lamp was actually designed in 1967. This mushroom-esque light feature was designed by Achille and Pier Castiglioni. The marble base and enamelled metal reflector lend the lamp a quiet class that will provide a modern hit for an old-fashioned living room. Stand it on a table or desk for the perfect lighting. A dimmer scale is found at the base of the marble column to help you dictate the light, too. 
This one is easy. Try slim and slender table lamps to give your room a real glow-up without encroaching on any space. This light may be our favourite of the lot, too.
Michael Anastassiades continues to produce minimal masterpieces that seem to defy the laws of physics. The blown glass opal diffuser of the IC T1 produces a soft orange light. Once again, simplicity reigns king, this lamp will fit into almost any living room because of its minimal and diminutive design. Having said this, the brushed brass of the stem may be better suited to a more luxurious setting.
Concrete is creeping into a lot of interiors and the easiest way to pay homage to the hardened material is by introducing a simple table lamp to your living room. The concrete helps to radiate the light in a warm way, while its opaque texture creates a layered-up look that really comes into its own through winter.
Normann Copenhagen's concrete offering may be the most eye-catching of all the designs. The hand-turned Italian marble base meet a steel screen with an integrated LED light source at a ball bearing which allows you to tilt the lampshade in the desired direction.
Now you've got some of the best lighting ideas for your living you can shop all lights and lamps at OPUMO. 
Looking for more interior design inspiration? Then you'll want to read this:The Best Space-Saving Furniture From HAY.
Shop allFlos lighting at OPUMO.