Words by Alek Rose
In-keeping with the OPUMO mindset, Menu is a creative studio that collaborates with talented designers to make the world 'better, less complicated and a little nicer to wake up to'. Anything that brandishes the Menu name has earned it through understated beauty and functionality. We have selected some of our favourite new Menu arrivals to illustrate how the company continues to make furniture and accessories that transcends trends of the moment, looking to a higher class of homeware. We think you'll like it. 
This lamp is a brutalist beauty, and a multifaceted one at that. Living up to its name, this lamp can be sat on the edge of a table and turned onto its varied sides to adjust its angle. It can also be used as a hanging lamp or a floor lamp, illuminating the neglected corners of your rooms. The double-layered ceramic of the lamp shade gives the On The Edge Lamp a raw aesthetic while the silicone light diffuser means the warm light counteracts the cold stylish ceramic.
+
Light Grey / Black Ash Septembre 3 Seater Sofa
Light Grey / Black Ash Septembre 3 Seater Sofa
+
Ash / Light Septembre Sofa Armchair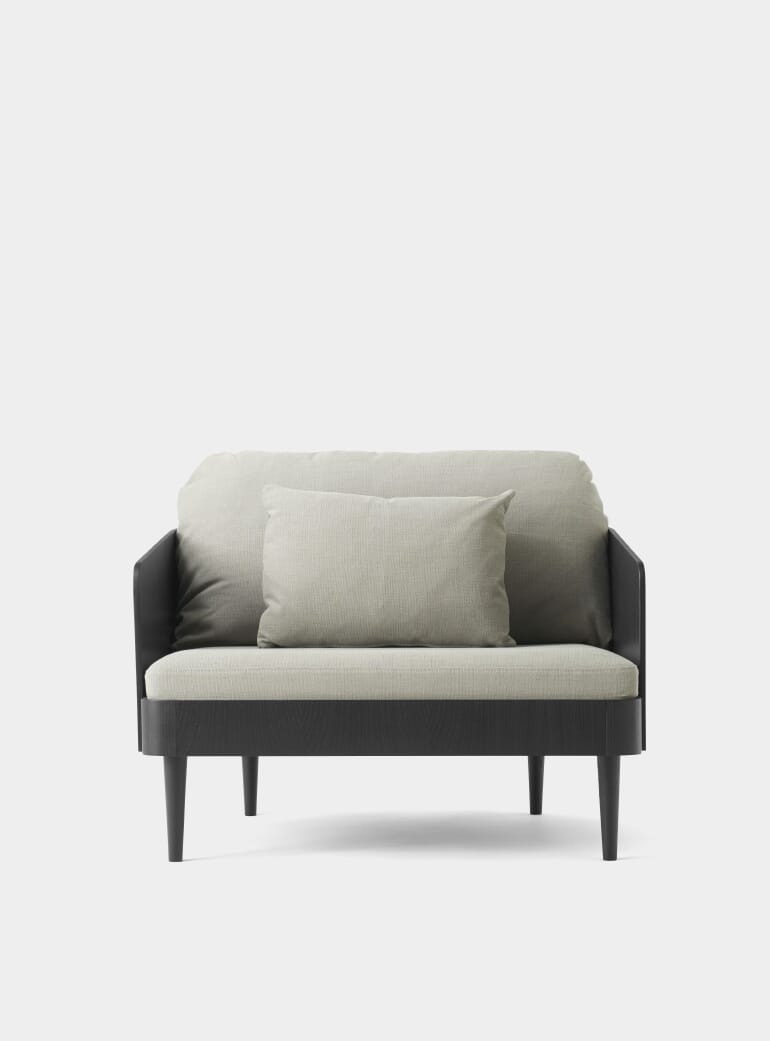 Ash / Light Septembre Sofa Armchair
+
Large Brushed Brass Darkly Mirror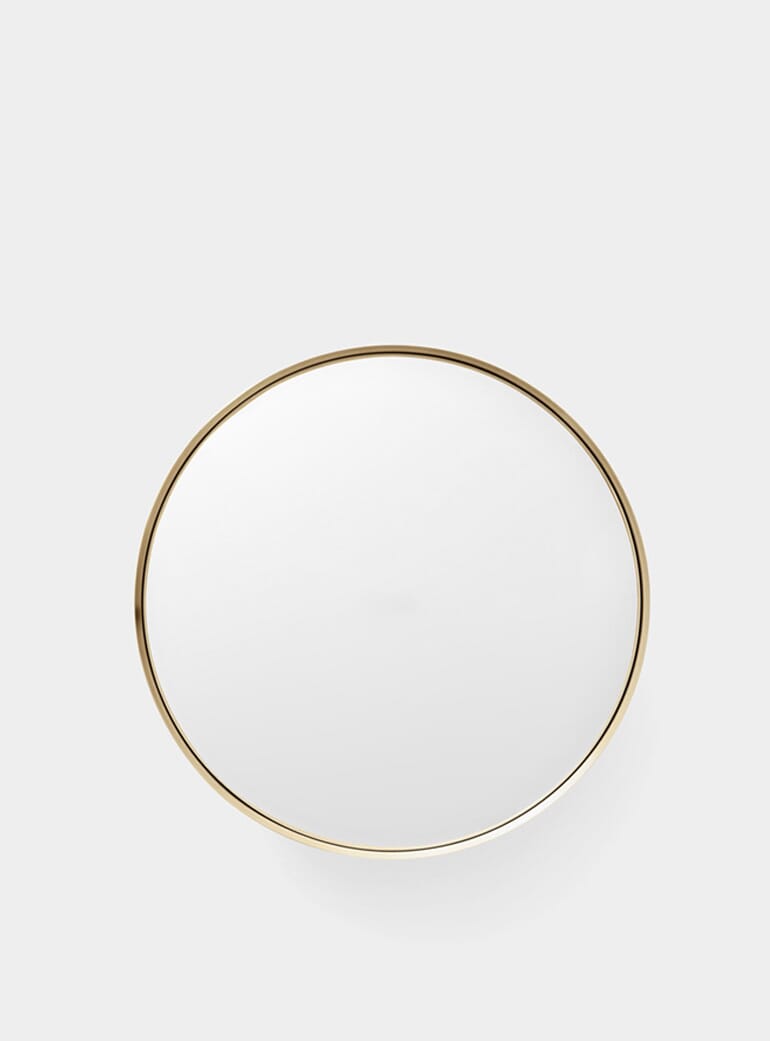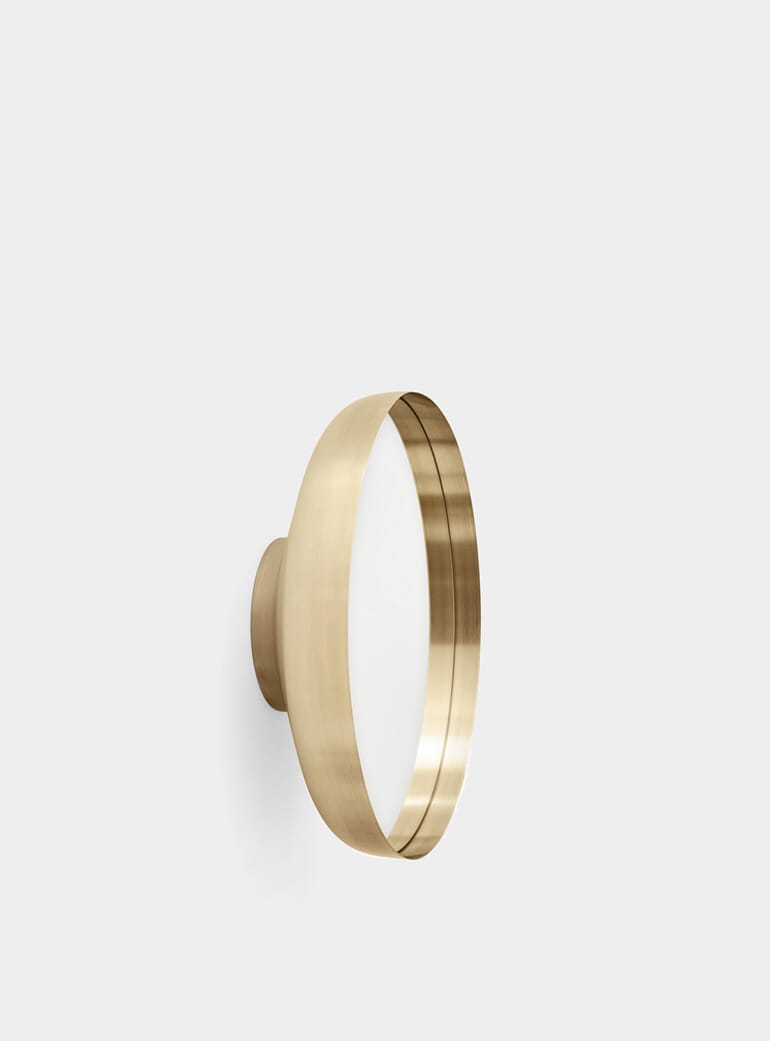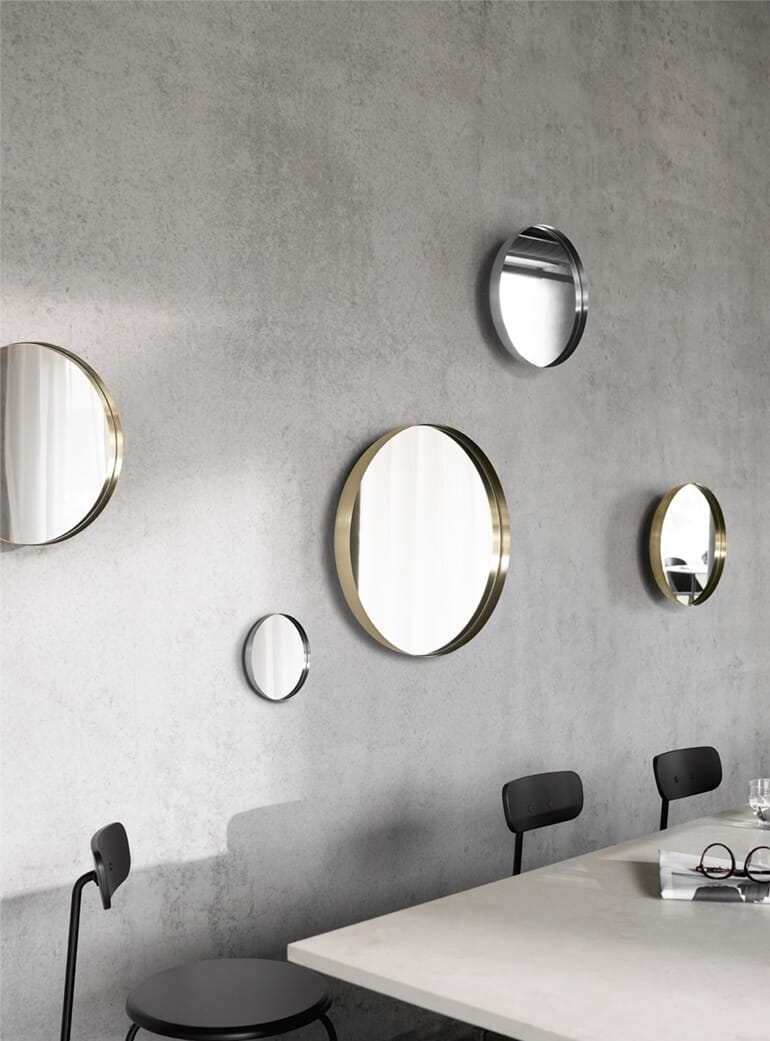 Large Brushed Brass Darkly Mirror
Similarly, the Septembre 3 Seater Sofa caters to both a minimalist, understated aesthetic and the universal desire for a warm, comfy sofa. Many have tried and failed - and many have not even tried - to design a sofa that works on both sides of the spectrum. You either have a sofa that isn't the best looking but comfortable or one that is stylish but unwelcoming. Not this Menu sofa, though. The high backrest and armrests give this sofa a cosy enclosed feeling and the upholstery will ensure you won't ever want to get up.
Taking a slight detour, though still connected through a dedication to understated class, is the Menu Bottle Grinder 2 Pack. Powerful and great-looking, these shakers are a kitchen table must-have. The ceramic mechanism can tackle a wide range of spices, grains, nuts, seeds and dried fruits, and after your grinding experiments it's easy to clean.
The Harbour Chair was originally designed for Menu's Copenhagen headquarters, a versatile building that houses offices, showrooms, cafes, co-working and event space. The building needed a versatile chair to accompany it, and the Harbour Chair is the outcome. The design of the chair is original and subtle, not demanding any attention but exuding self-confidence. 
The Menu Sand Stone Lamp designed by Jonas Wagell is a certified modern classic. A graceful rounded glass lamp contrasts with the metal base, balancing the design. The contrasting components of the lamp lend it an interesting and individual aesthetic that will look at home while holding its own amongst many different styles and atmospheres.
+
Black / Brass Hubert Pendant Light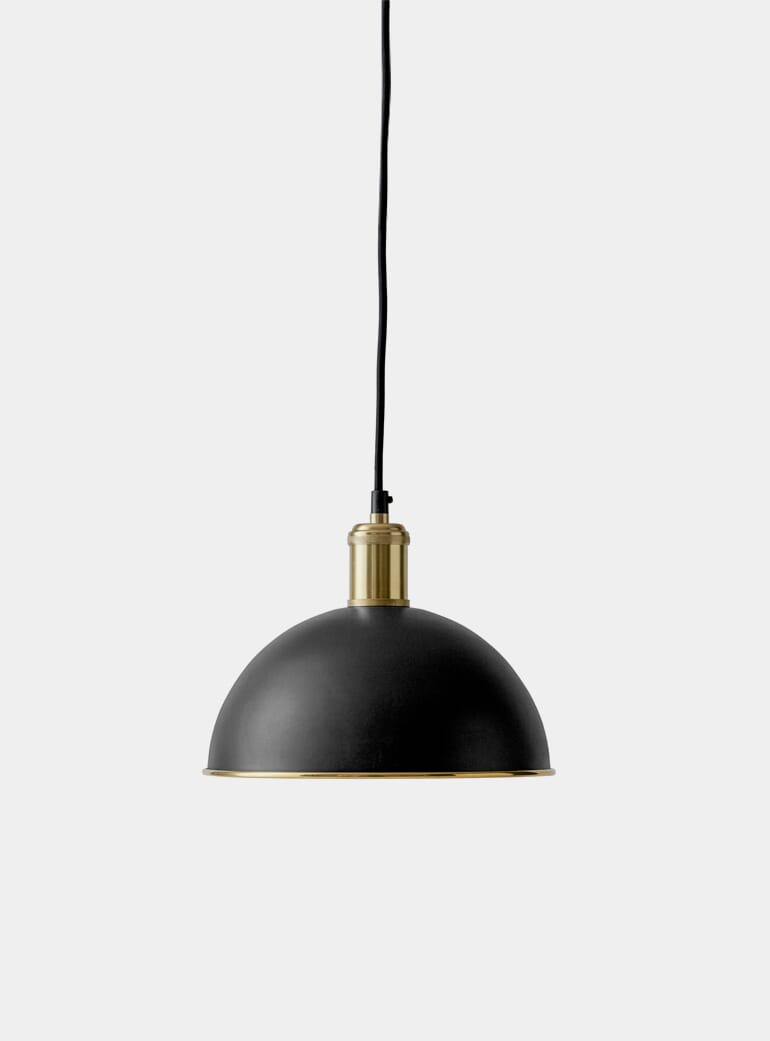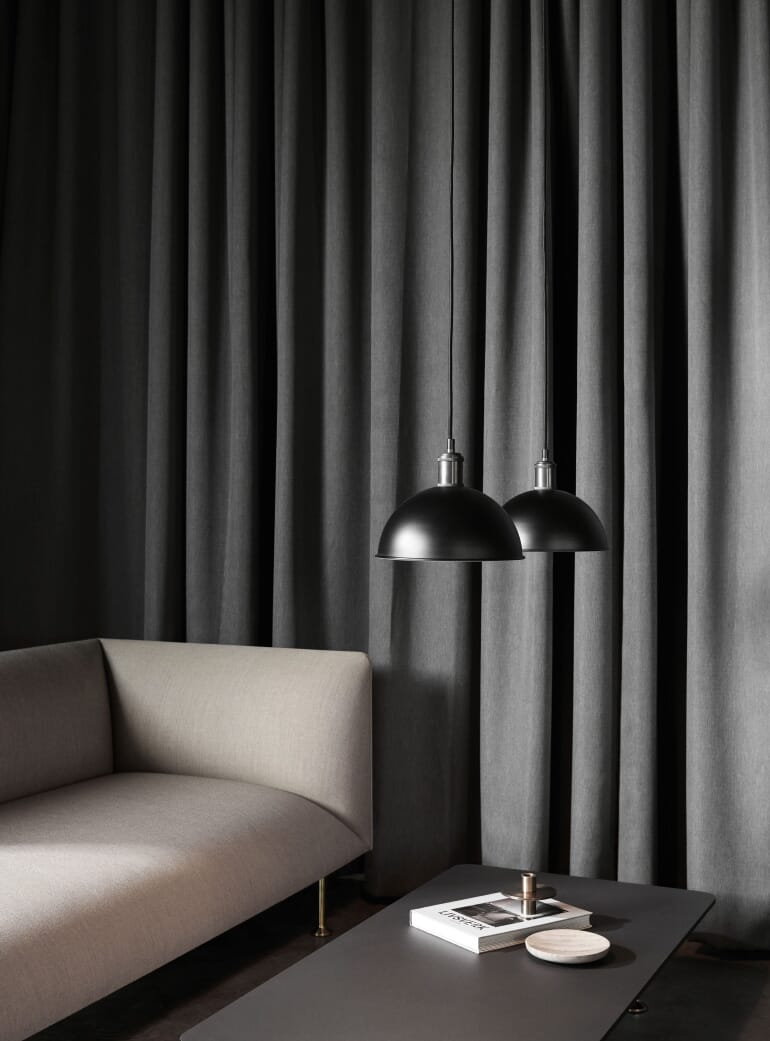 Black / Brass Hubert Pendant Light
+
Grey Melange Godot 2 Seater Sofa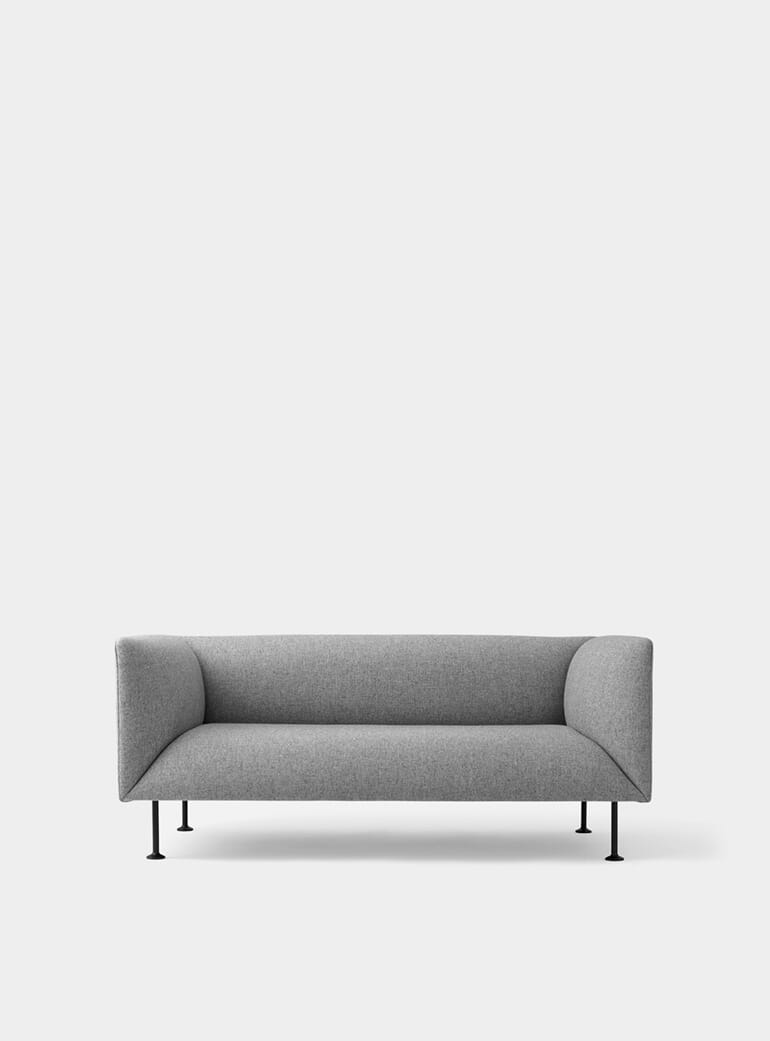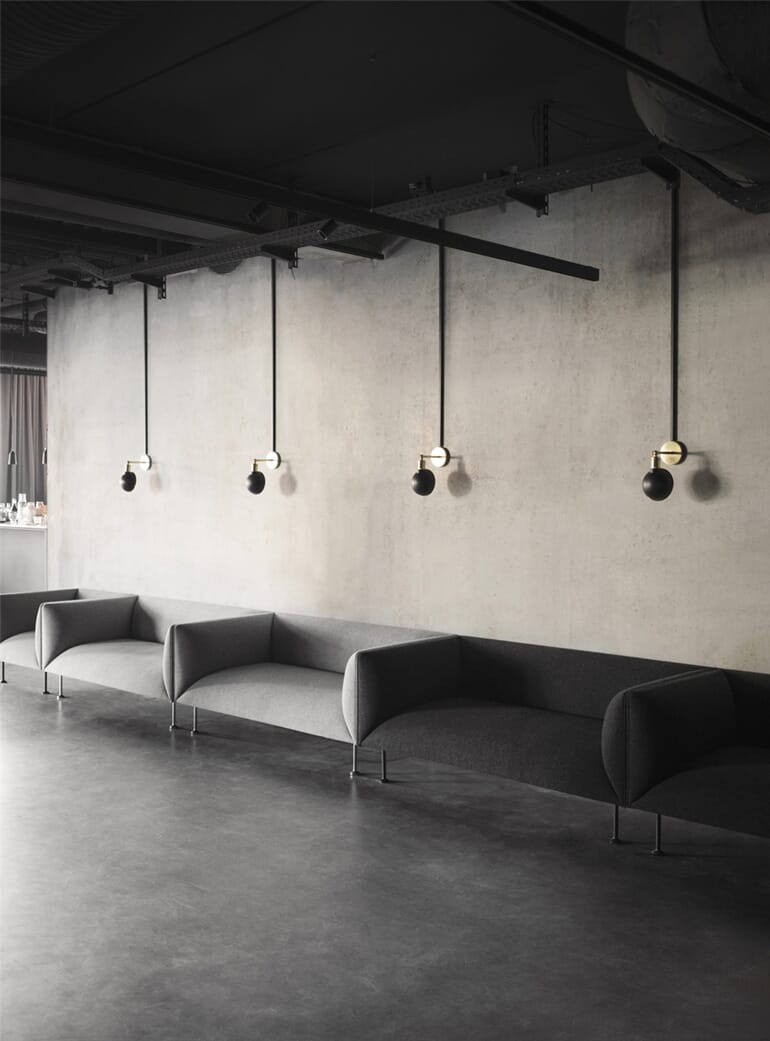 Grey Melange Godot 2 Seater Sofa
Designed by Søren Rose, the Hubert Pendant Light is as practical as it is pretty. It can be hung alone or in a group to illuminate desks, dining tables or areas in rooms that deserve to be highlighted. With a distinctive '30s New York inspiration, this light is simplified to an organic shape whereby all the raw and delicate elements of Scandinavian interior design meet in one.
Shop and explore the entire Menu furniture collection at OPUMO. 
If you're on the hunt for even more Scandinavian interior design inspiration, then check out our interview with Christina Forsberg, founder of the essential Scandinavian website, Scandinavialist.