Whether you believe in fate and fortune or not, it's hard to argue that Christina Forsberg's career has not been written in the stars for quite some time. As the creative mind behind Scandinavialist – widely regarded as one of the finest sources of Scandinavian design out there – Christina has managed to engineer her immense 'portion of passion,' knowledge and expertise as an architect and designer into a beautifully curated online magazine. As well as continuing her practice as a designer, building up a considerable black book of who-to-know and oh-wows in design, and working on an endless and enviable array of collaborations in that time, too. There's definitely a lot going on, but there's also a lot left to be said.
Which is why this week we sat down with Christina to discover more; discover all the secrets of Scandinavian design alongside a few simple hints and tips that we can all use to help improve our homes. Read the full interview below and be sure to stay up to date with all of Christina's work by following @Scandinavialist.
What inspired you to begin Scandinavialist in 2014?
The inspiration came after living in London for a little while. It seemed that everywhere I turned there was a mention about Scandinavian design and lifestyle, although it seemed to be only the big established brands and not so much the smaller up-and-coming ones. So the idea of starting a promotional platform, where I could spread some 'insider knowledge' came about. Prior to launching Scandinavialist, though, I was working for an architectural practice in London and continued to do so up until a couple years ago when I took Scandinavialist on in a full-time capacity.
What is it that drives you to grow the platform?
It's basically driven by an immense portion of passion. Ever since I can remember, I have been designing and making things and I have always had an eye for details, so I guess I more or less breathe design. That alone is great motivation to grow the platform, along with the fact that it is now something I can live off of. Another aspect is the amazing network that keeps expanding, especially through Instagram. Not only am I connected with some of the most inspiring brands and designers in Scandinavia, but I have also met some amazing people here in the UK and other parts of the world that has contributed a great deal in my career.
Scandinavian design is everywhere; but how would you describe Scandinavian interior design? What kind of Scandinavian design ticks all the boxes?
I think the most common perception of Scandinavian interior design is a palette made up of neutral, muted colours, with simple lines and honest materials, such as natural wood. But there seem to be a bit of a shift happening up North at the moment. Colour is becoming more prominent and it seems we're moving a little bit away from the all-monochrome look, which I think is very exciting, despite being a crazy 'monochromer' myself.
This is noticeable across the board, from design to architecture, branding and fashion, colour is added into the mix. What is noticeable and very pleasing to the eye, is that the range of colours in use seems to be mainly inspired by modernism, which is quite muted and earthy tones. Combined with a palette of raw materials such as concrete, stone, wood and metals, it results in an expression of understated elegance. Still subtle, but with loads of texture and character.
When it comes to ticking all the boxes, I am very much a believer of 'form follows function', so I love design that are truly functional but that still manages to obtain beautiful proportions and shapes. I also believe that good design and architecture needs to offer a great deal of tactility, as touch is such a big part of the experience of design.
What key furniture pieces go hand in hand with the way Scandinavian think in regards to design?
A wooden dining chair and a streamlined lounge chair would be at the top of my list, as they both play a very big part in the oh-so-trendy concept of 'hygge', which is so intrinsic to Scandinavian living. Also reflecting back to the heydays of Scandinavian design during the 50s and 60s, where most of the iconic Scandinavian-design derive from, the 'modern' chair was re-invented in so many amazing versions, all with the goal of creating more comfortable seating. We are also these days seeing a resurrection of both archived mid-century chair designs as well as new designs inspired by this era.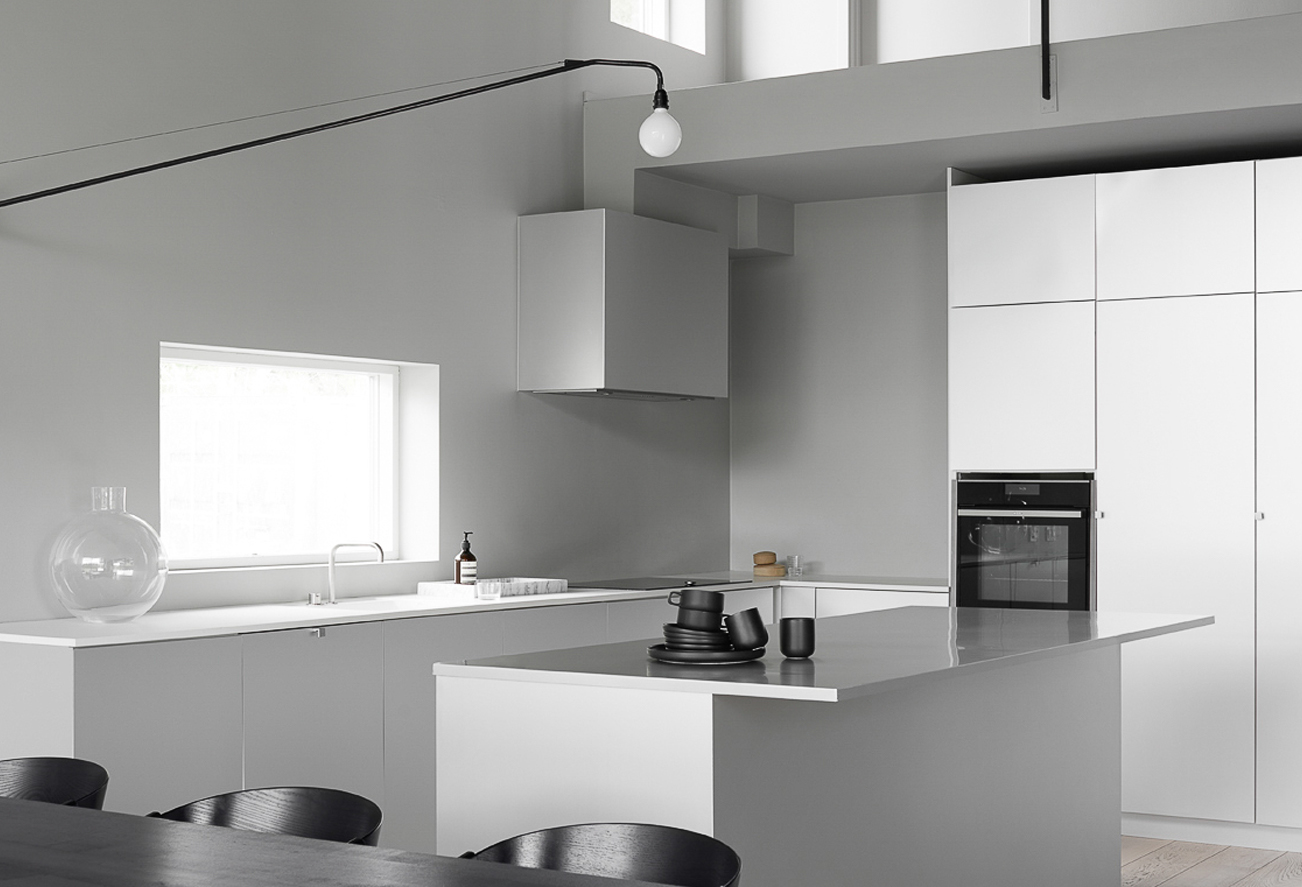 Is there a difference in how Scandinavian design manifests itself in London rather than in Norway or in Scandinavia in general?
I think my perception of it is that here in the UK it is heavily marketed as 'Scandinavian Design', which has now become a stamp of quality and exclusivity. Whilst in Scandinavia, Scandinavian design is of course just Scandinavian design. However, I do think that due to the ever-increasing attention and praise it now receives from the outside world, Scandinavians now have a heightened appreciation and pride for their design heritage.
On that note, what are the best Scandinavian-hotspots in London?
As a foodie, I have a good list of restaurants worth visiting for a special nordic feast, those include Snaps & Rye in Notting Hill, Aquavit in St James, Ekte in City, Rök in Shoreditch//Islington, Hedone in Chiswick and Texture in Marylebone. You also have Ole & Steen, Nordic Bakery and Fabrique dotted around the city as well and they all smell heavenly of cinnamon as you step in.
How we can all add a little bit of Scandinavia to our homes?
Right, let me break this down a little for you...
1: Start off with the backdrop, leaving it in a neutral colour.
2: Wooden floors are key. None of that carpet-mania that is still ongoing here in England!
3: Choose timeless pieces of furniture in quality materials. They might have a premium price, but they will literally last you a lifetime. Choose a palette with a good mix of contrasting materials such as natural wood and stone, neutral fabrics and metals. The contrast creates an interesting tactility.
4: Lighting. As darkness is something we are very used to up north, choosing the right lighting is alfa omega. By this I don't mean recessed down lights - which is hopefully a fad that has passed - but with table and floor lamps, pendants and even wall lights. The goal is to create individual environments throughout your home, all with their own character and atmosphere.
5: Key pieces of art and design objects. In Scandinavia, we take big pride in our home, as we always invite friends and family home rather than going out. This means that we are meticulous at curating our homes, both to suit our personality and taste, but also to impress guests and create that welcoming and warm atmosphere. Again, it has 'hygge' written all over it. The trick is to select a few key objects that acts as main focal points, but avoid too many as it will come across as cluttered. Keep the rest subtle and minimal and work with different textures rather than too much mix of colours.
Moving out of the business side of design - can you describe what your home looks like?
Here in London I am lucky to live in a beautiful Victorian semi-detached house, so I lucked out on tall ceiling heights and large-scale windows, which of course offers what Scandinavians love the most, plenty of natural daylight. And with white walls, loads of large greenery, monochrome minimal art and atmospheric lighting I've created a little Scandi-haven here in London.
What is the item in your home you could not live without?
It would have to be some of my lamps. My current favourites are the two versions of the JWDA lamp by Jonas Wagell.
What is the most important room in the house?
The kitchen. Coming from a foodie family, I spent a lot of time in the kitchen growing up. My ideal kitchen would combine a high level of practicality, space to manoeuvre, beautiful hardwearing surfaces, a large dining table and small nooks with comfy seating.
The one dream item that I could have in my home is…
If I have to pick one from my ever-increasing wish list it would have to be the 'Poet' sofa by Finn Juhl. It's just such a design icon that represents a lot of what Scandinavian midcentury stood for and I just adore the iconic shape and proportions - not quite a sofa, but too big for a chair. I think it's a very versatile piece that would fit into any room in your home and it will be sure to stand out. It now also comes upholstered in sheepskin, could it go more Scandinavian?
What are a few of your favourite Scandinavian designers that we should all be looking out for?
Two of my very biggest heroes are Norwegian Andreas Engesvik and Swedish Jonas Wagell - they have such an eye for detail and proportions its almost magic. Another team that never ceases to amaze me is Norm Architects, they are a multidisciplinary studio that works in the field of architecture, interior, industrial design, photography an even art direction. You name it, they do it and everything they touch seems to turn to gold.
What other Scandinavian-inspired Instagram accounts do you look to for inspiration?
There's quite a few, but off the top of my head, some of my go-to's for inspirations are as follows;
Keep up to date with Christina's latest work by following @Scandinavialist on Instagram and by checking out the Scandinavialist website.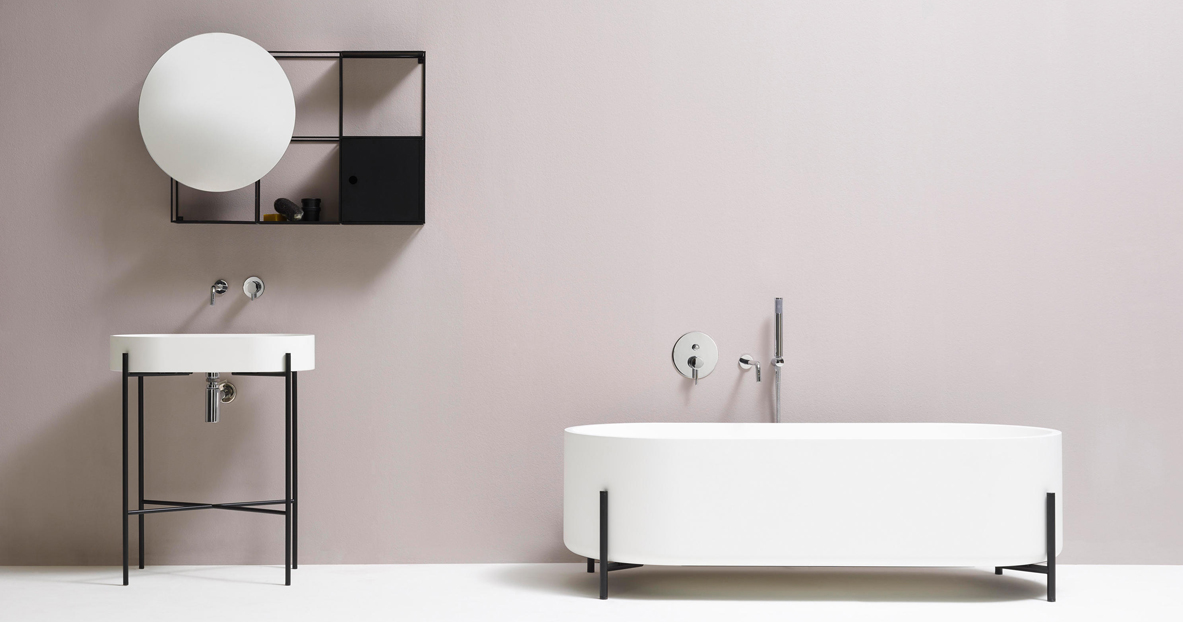 Want more in the series? Check out our exclusive interview with contemporary photography Serge Najjar.