"It's not what you see but how you see it," that's the ideology of photographer Serge Najjar. It's a nice mantra to follow in all walks of life, but in regards to photography, its particularly pertinent.
Serge manages to look beyond the mundanity of uniform cityscapes to capture extraordinary details of everyday life. He also emphasises the diversity of architecture in relation to its impact on humans by including one single human figure in every photograph he takes – creating a vivid dialogue to the architecture's volume and size in the process.
Documenting his latest work on his Instagram account, @Serjios, which is currently ticking over 118,000 followers, Serge's photography takes on even greater significance once you know that it's entirely random. He simply stumbles over these moments where people are interacting with architecture. So, although his eclectic selection of buildings and people may appear contrived, every picture is unplanned, and the subject in each one is – for the most part – a complete stranger.
Because we are fascinated with how that works and wanted to know more about how Serge manages to capture modern architecture, we made him the focus of the latest episode of 'Who We're Following'. So scroll down to discover Serge's early influences, his favourite piece of architecture and how he approaches every photograph.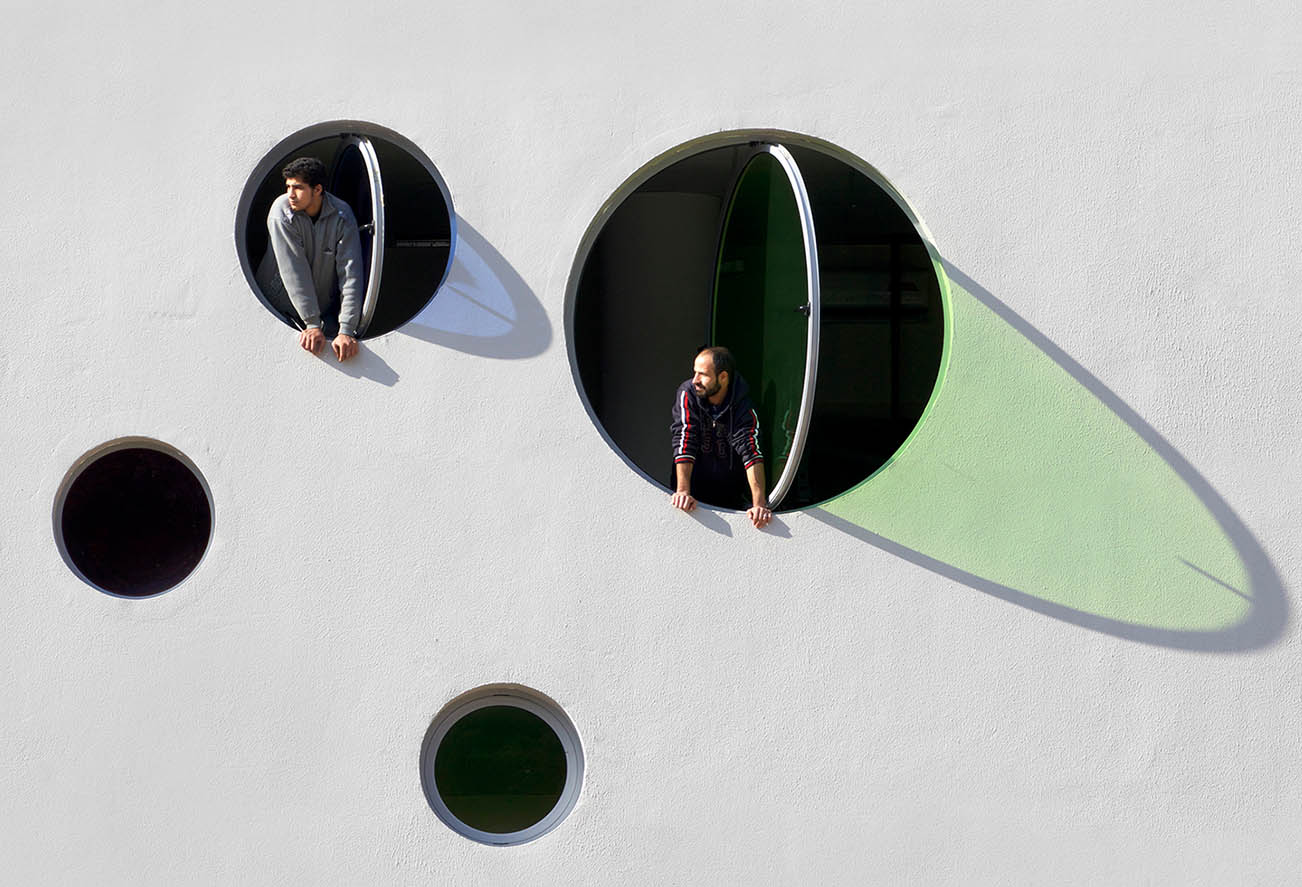 Name:
Serge Najjar
Location:
Beirut, Lebanon
Full-Time Job:
Lawyer.
Camera:
Most of the time I use a Mamiya 6×6, Canon Eos5S and an old Zeiss that belonged to my father.
What Are Your Earliest Memories Of Photography?
Probably when my grandfather, who had a great passion for photography, got kidnapped while he was on his way to buy a new coloured camera. It was at the beginning of Lebanese war, in 1978. We never saw him again.
What Was The Location That Made You Fall In Love With Photography?
It's not a location but rather a material. I fell in love with photography because of my love for concrete. Anywhere that I would find inspiring concrete constructions I would stay and photograph for hours.
Who Were Your Early Influences?
I grew up reading art books and auction catalogues because my father has always been an art collector. My earliest influence was modern art and particularly Fauvism, l'école de Paris and Cubism. That said, I also have a special love for Marcel Duchamp and Russian constructivists.
What Inspired You To Investigate Architecture & People So Closely In Your Work?
Perhaps the fact that one without the other does not make sense. Architecture and people complete each other. Architectural pictures without a human presence could be quite abstract and cold. It is therefore not only about scale but also about human warmth.
What Is Your Favourite Piece Of Architecture In The World & Why?
I can easily say the architecture of Le Corbusier probably because he dealt with concrete shapes that brought architecture closer to art. Also, Le Corbusier was a magician of light. He focused on the importance of the interaction between architecture and light, by using simple materials like concrete.
What's The Secret To Photographing Buildings & Architecture?
I would not describe myself as a photographer of buildings and architecture so I would say discipline and objectivity. If one wants to photograph in a more subjective way like I do I would add intuition and imagination.
How Do You Approach Each Subject That You Shoot?
When I spot a subject, my first reaction is to imagine all the possibilites that this subject offers to me. I then compose my images accordingly. Sometimes if there are people on site I can either wait for something to happen or talk to them and ask them if they would accept beeing in my picture. It all is very random and intuitive.
What Is Your Favourite Photograph On Your Instagram Page:
Perhaps the photograph I use as a profile picture. It is entitled "Red Swipe" and reflects my love and admiration for Malevich's amazing "Red Square".
The Last Photograph That Took My Breath Away Was…
A photograph taken by an amazing photographer called Pentti Sammallahti. I bought his book called "Here, Far Away" and was literally speechless. His authentic approach to photography is a big source of inspiration to me.
I Don't Think Photography Should Be…
About the camera one chooses but rather about the photographer's eye and ability to capture something meaningful and strong.
Three Of Your Favourite Instagram Accounts:
I am more and more attracted by accounts that talk about art in general like @ignant @photocriticgallery and @collecteurs. But I do love the work of all the accounts that I follow, Instagram is a big source of daily inspiration to me.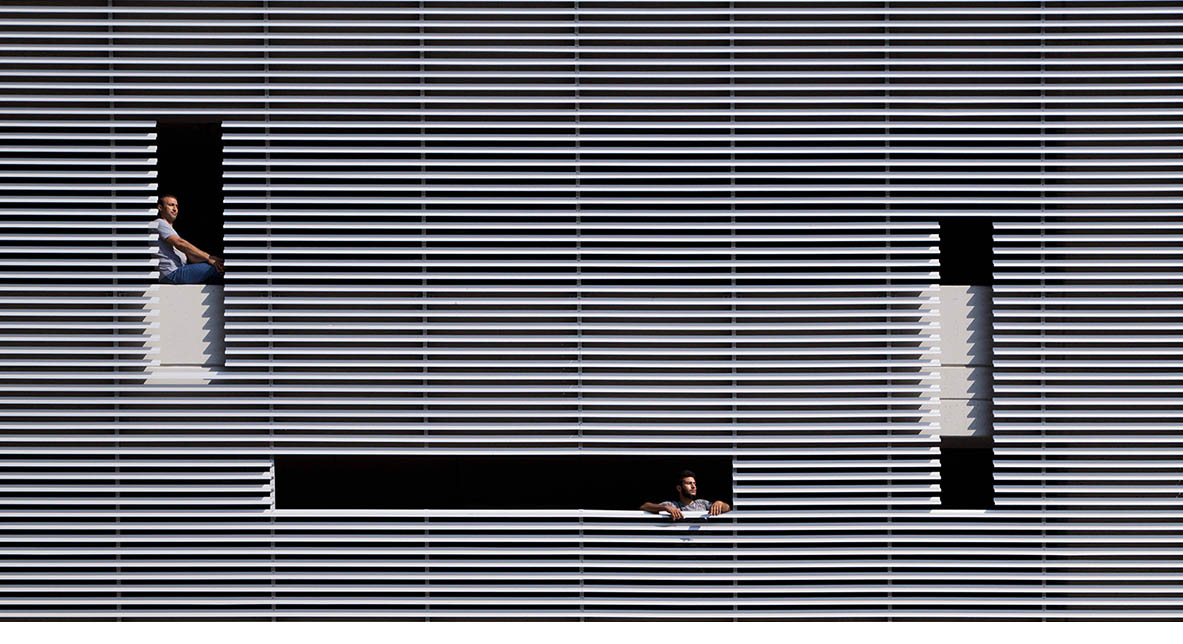 Want to see more in the series? Check out our exclusive interview with independent photographer and architect, @Irini_Ioto.