The starting point was a botched rebuild of a 1984 Moto Guzzi. The result, after a lengthy visit to Italian bike fanatics Ruote Fiere, is the brutal style of the Bazooka 110 Le Mans R.
Davide Caforio and the committed team at Ruote Fiere have made a name for themselves with their custom build Moto Guzzis. On this latest project, there are no extraneous additions, simply a plethora of improvements to add to the already formidable performance of this classic V-Twin powered machine.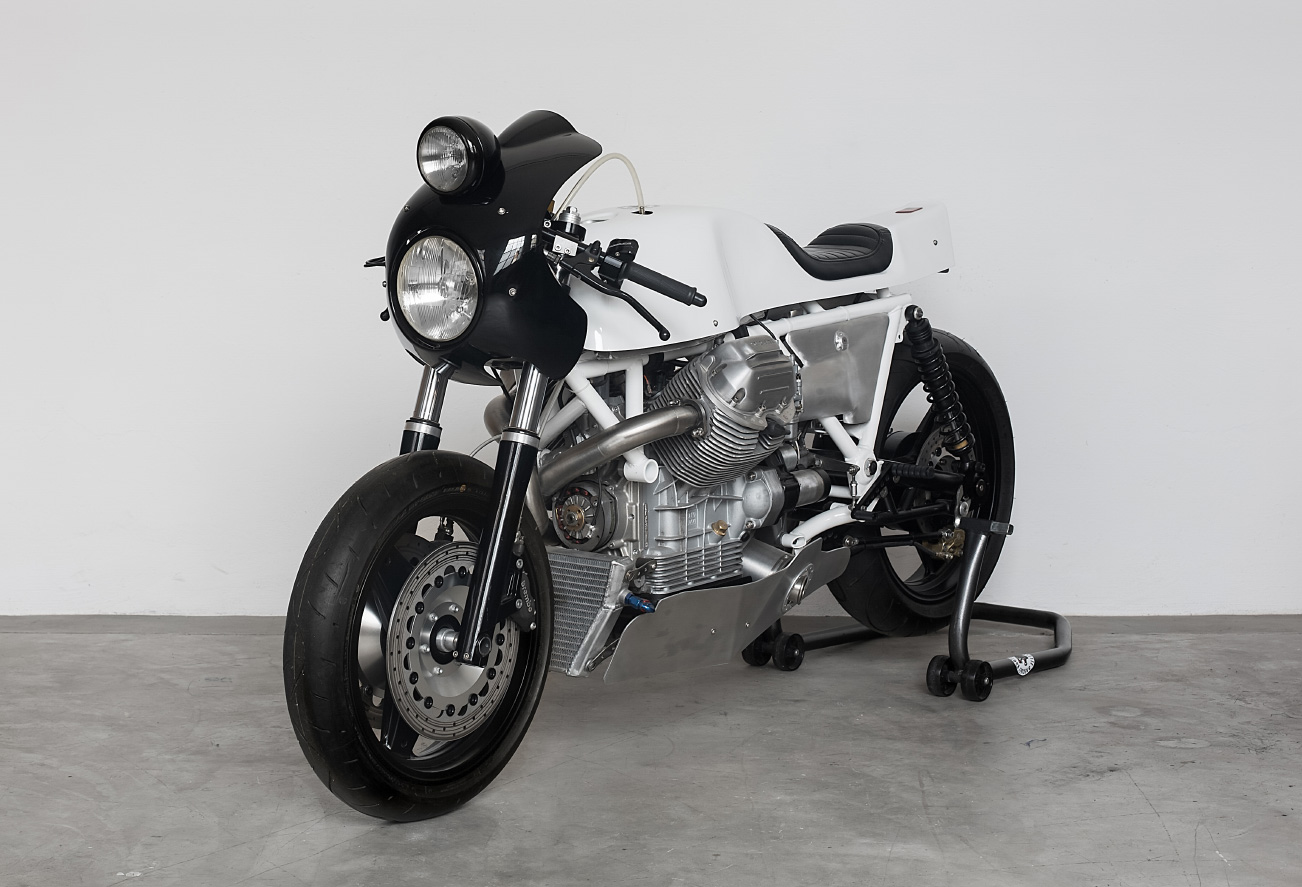 The frame has been remade to support the modified 1100 cc Moto Guzzi powerplant from above. There's a new camshaft and the Bazooka sports full electronic ignition. Gloss black front and rear rims are three spoke aluminium by EPM Magni fitted with Bridgestone Battlax tyres, larger at the rear than the front, the better to transfer power to the road.
Modified front forks are by Marzocchi, with custom shocks to the rear. Brakes are new. A small gloss black fairing houses a second headlamp and shields both the intrepid rider and MotoGadget instrumentation.
Since Ruote Fiere are Monza based, there's even a race track nearby to give the Bazooka its head.