Everyone likes an underdog. Everyone likes a comeback. Think Leicester City running away with the Premiership in 2016 or Muhammed Ali and the Rumble in the Jungle in 1974. Sometimes the unlikeliest contenders make for the greatest successes. This year, it's another case of underdog déjà vu. As the great pretender this winter is corduroy. And when it comes to improbable comebacks, ones that you'll actually enjoy anyway, it could be the top of the lot.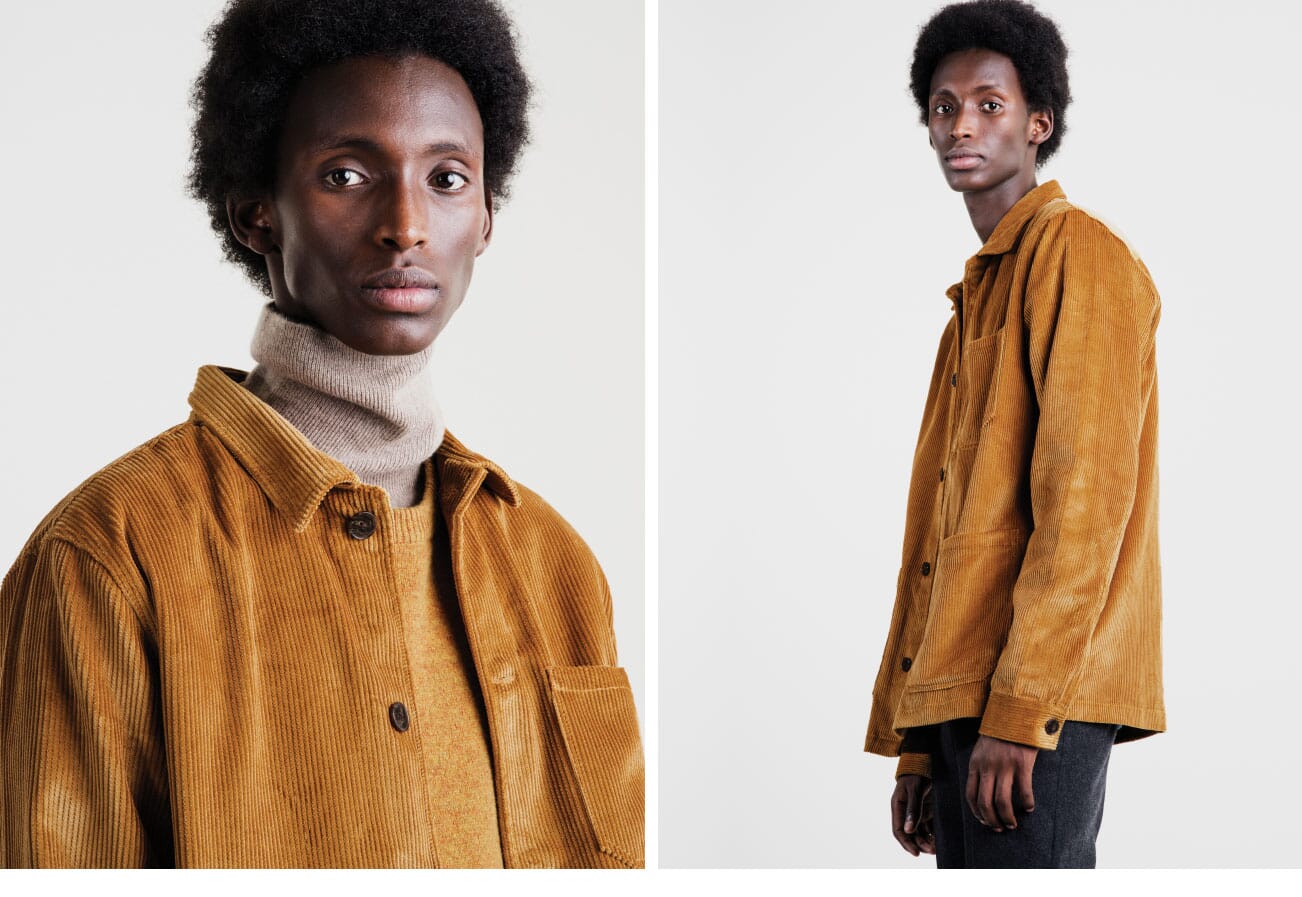 Season after season, relics of the seventies rise to the surface of menswear; colours of brown and orange are certainly back this winter, and so is slightly wider-cut trousers and, of course, corduroy. If you still think of corduroy as heavy, baggy and murky brown, think again. It's a highly durable material that makes a lot of your favourite winter staples – shirts, overshirts and workwear – fit to fight the winter, as the dense weave so often blocks out the cold. For this season, you'll find a collection of A Day's March corduroy trousers, overshirts and shirts – all versatile pieces designed to see you through the notoriously difficult transition from autumn to winter.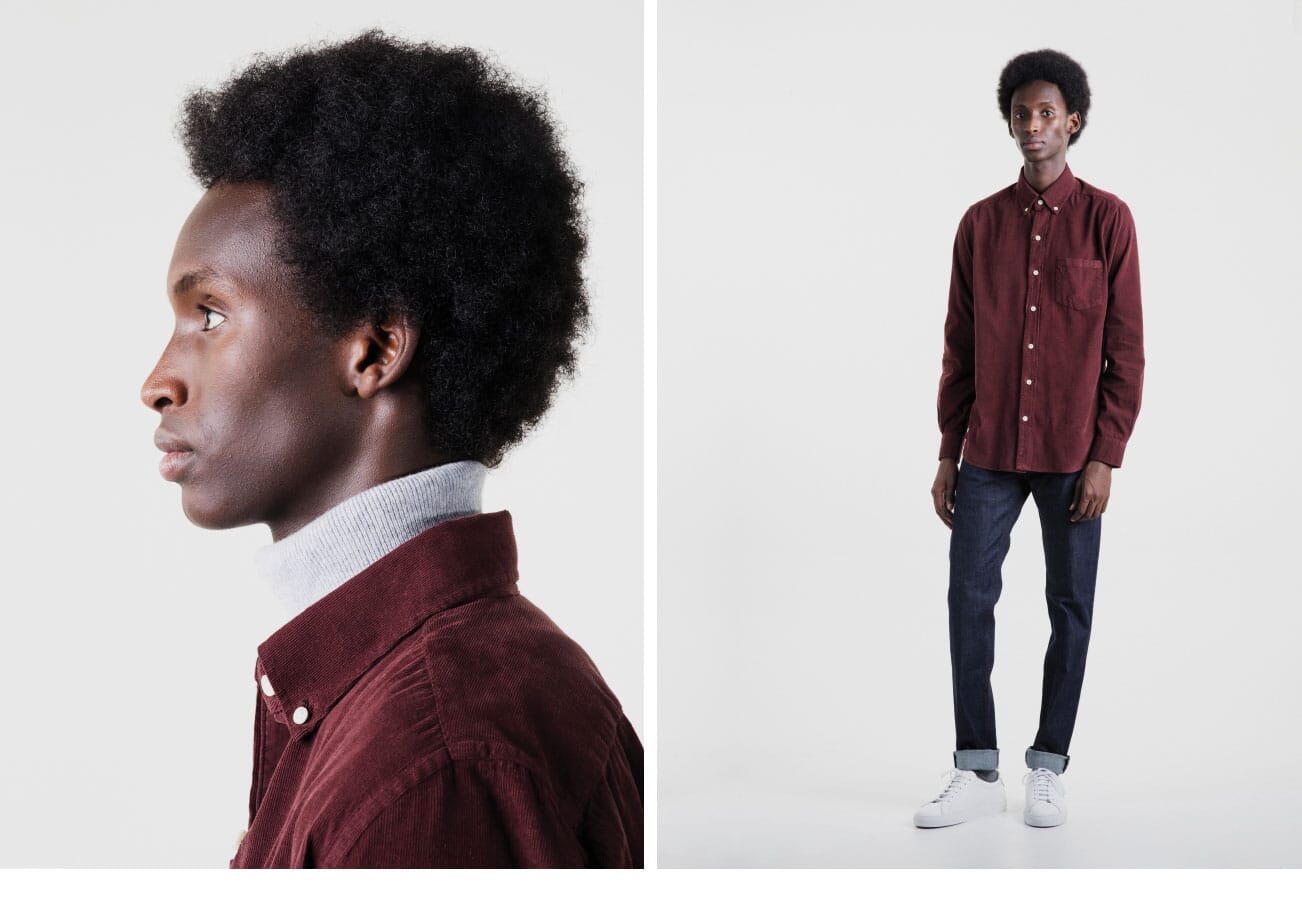 It's unsurprising that A Day's March is a front-runner in this winter's revival of corduroy. Every tee, shirt and sweater in the brand's growing selection is the result of a 'never ending strive for excellence,' and each piece is defined by its delicate details and various influences from classic American and Italian menswear to traditional military apparel and modern sportswear. Its latest autumn/winter drop rediscovers a range of old-school materials beyond cord, such as heavy cotton and cashmere, but it is the fine-lined fabric that takes centre-stage with a strong and subtle look that takes inspiration from sixties icons Dylan, Jagger et al.
A Day's March Cord Shirt
It's safe to say that A Day's March have given the cord shirt a fair bit of thought as this season it is available in a plethora of colours, all of which you can see here.You should opt for a cord shirt over your conventional Oxford because it still looks conventionally smart, yet it's just a lot softer and more relaxed in comparison to stiff-collared shirts. Which means, this A Day's March Cord Shirt has a casual feel that can be worn to the office one day or under a simple crew neck when temperatures fall a bit further.
A Day's March Original Corduroy Overshirt
The overshirt is the piece that A Day's March has become best known-for so it's no surprise that its now available in a variety of colours – from Dark Forest, Amber, Olive and Navy. This year, the overshirt is cut in a workwear-inspired vintage fit, so it's easy to layer through winter but also incredibly comfortable, too. Plus. It's been crafted from a sturdy corduroy to ensure it will age gracefully over time and gain character with wear, too. Use it as a modern, less Geography teacher-esque alternative to a corduroy jacket.
A Day's March Relaxed Corduroy Trousers
As modern menswear goes, A Day's March never fails to keep things readily and happily simple. The brand's subtle nods to contemporary culture as well as its practical and versatile nature ensures that its signature Relaxed Trouser is the easiest, safest and most 'classic' way into corduroy, but there are still risks. Cut too wide and word with boots or brogues, and you're still a few decades out of date. Instead go for a slim-line relaxed option like these A Day's March Trousers that slightly taper at the ankle, breaking at the top of your shoes – and pair with a minimalist leather trainer and you're there. Comfortable, tactile and with a little added texture. Plus, it's a lot more comfortable than your usual hard-wearing denim that you wear day-in-day-out.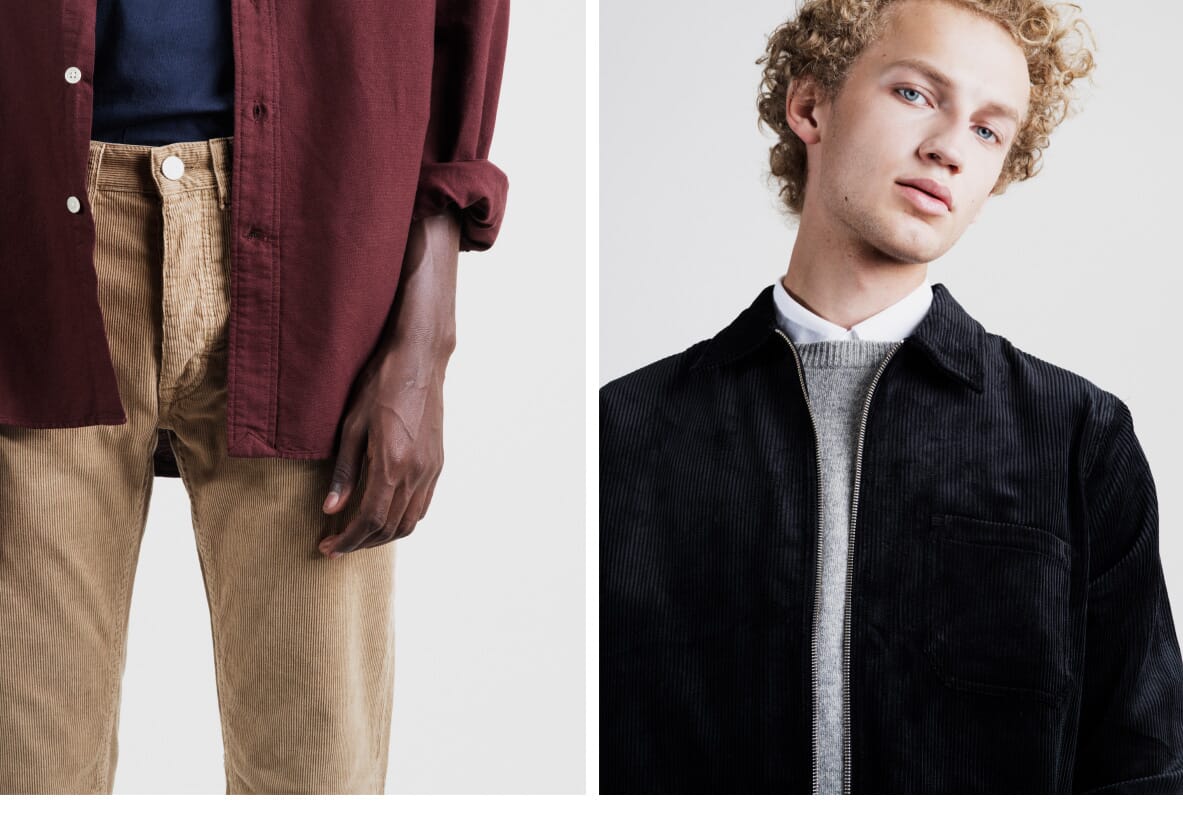 Shop and explore the entire A Day's March winter drop at OPUMO and if you want more insight into one if the finest new menswear brands in the world, then read our exclusive interview with the brand's co-founder, Pelle Lundquist.