Resplendent in unmissable Tangerine Orange, a classic Land Rover 110 has been rescued from the crushers' yard by the fastidious Land Rover obsessives Cool & Vintage of Lisbon. This one-off creation is remarkable not only for its exterior hue, but for the quality of this nut and bolt rebuild.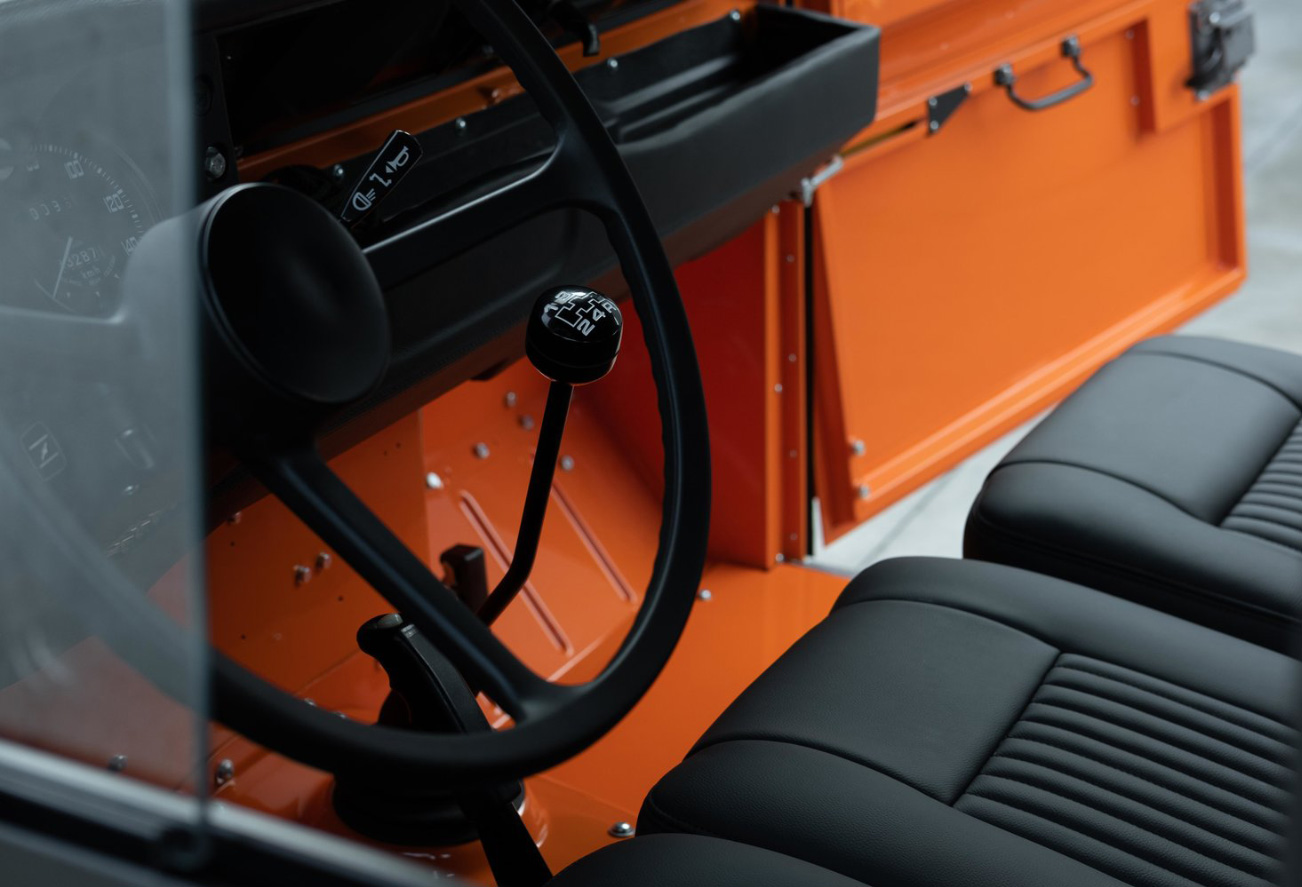 Even the most committed petrolhead could have been forgiven for dismissing the basis of this stunning project as fit only for recycling. This long wheelbase Land Rover had patently led a hard life. Its bonnet, engine and front wings were missing.
Where others saw a wreck, Cool & Vintage saw a challenge. The Land Rover was welcomed into their compact Lisbon workshop, a place that applies the finest of Portuguese craftsmanship to Solihull's most famous export.
The end result is stunning. A full canopy, supported by a new black painted frame, is available to cover the rear area, now furnished with two sturdy benches. Front seats are hand trimmed in supple black leather. That front end is fully restored with a rejuvenated power plant.
The unique Tangerine Orange finish, to both interior and exterior surfaces, marks this out as one special machine. We'd love it in our garage.