We all know that great food has the power to cross cultural boundaries like few other things, a universal language that connects people from all walks of life. It follows, then, that the great chefs of our time cross those same cultural boundaries themselves, this is the basis to our new series: À La Carte. We'll be talking to some of our favourite chefs to find out what their tastes are when they're not in the kitchen. We begin this new journey with Martin Morales.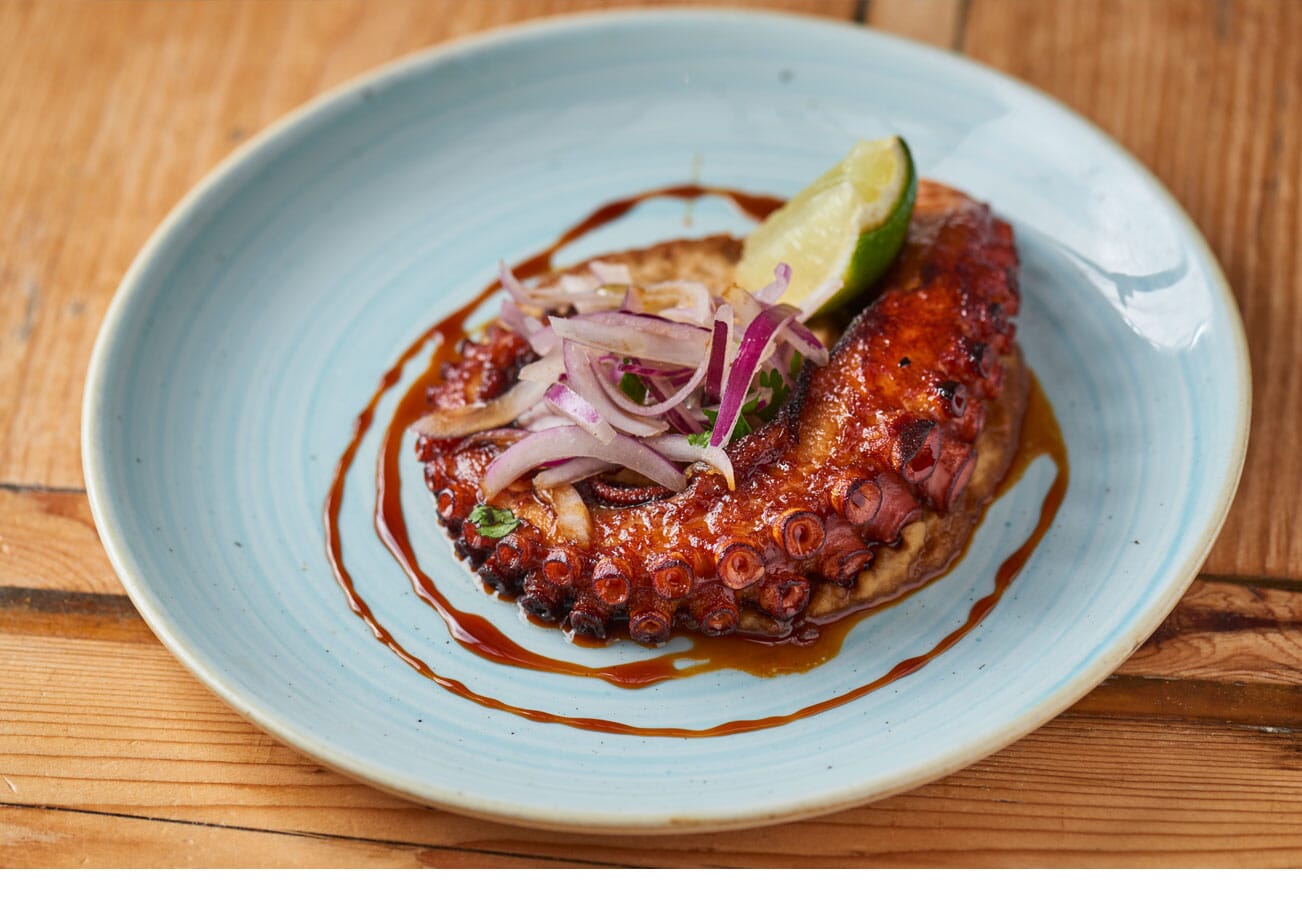 The Peruvian chef began cooking at the age of 11, inspired by the recipes and techniques of his great aunt and grandmother in the Andes. Between then and now, Morales has followed another of his great passions, working in the music industry before focusing his efforts solely on Peruvian food.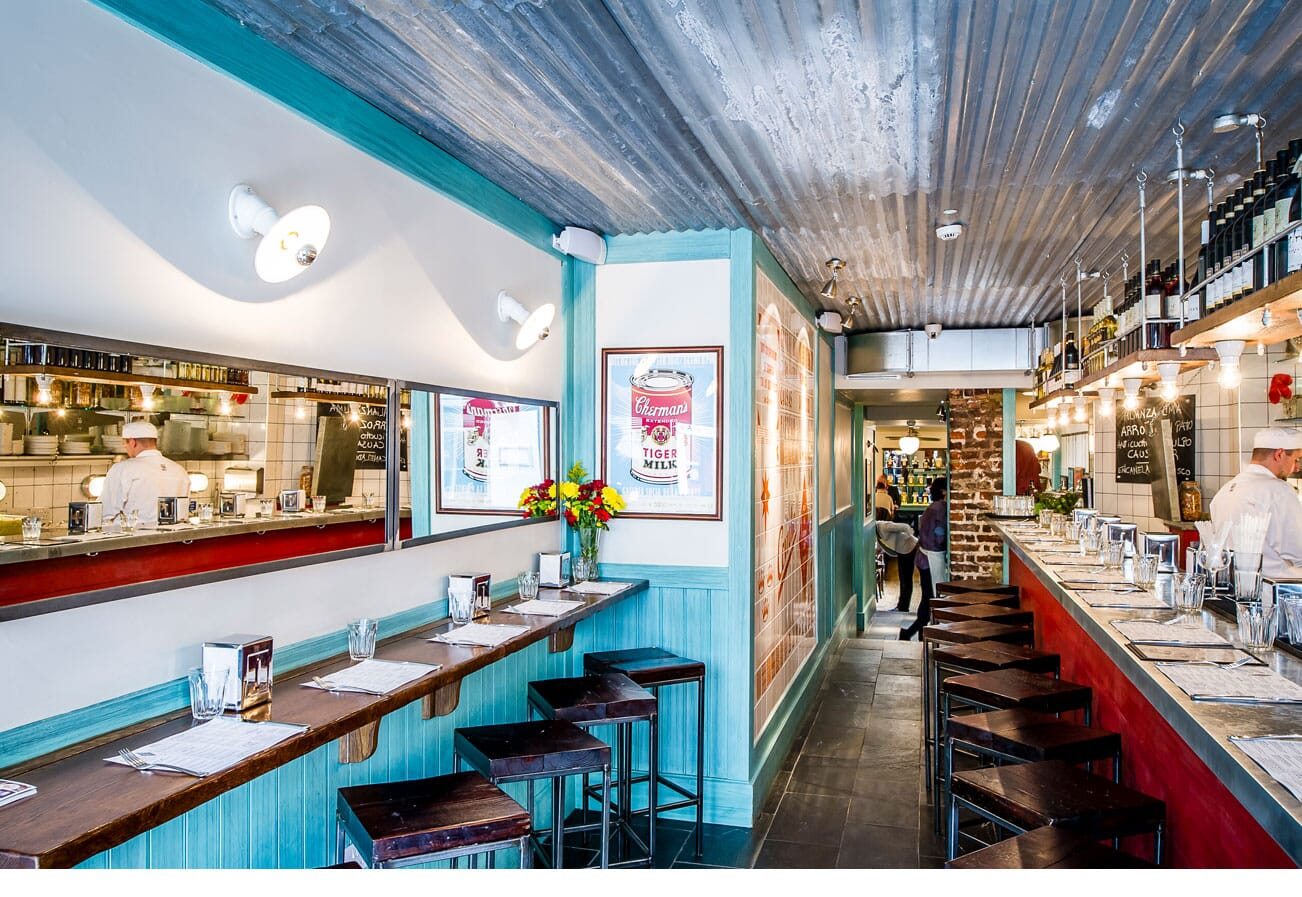 Martin Morales opened his first restaurant in 2012: Ceviche opened on London's Frith Street and quickly gained a place at the table of London's most-loved eateries. Credited with bringing Peru's national dish – ceviche – to London, Morales set the bar high from day one. Since then, Ceviche has grown to Shoreditch and Morales has opened three sister restaurants in Shoreditch, Soho and Notting Hill under the name Andina.
Embodying the cultural freedom that we've come to accept in 2019, Martin Morales is involved in a variety of music and arts initiatives including his own Peruvian music label, Tiger's Milk Records.
We wanted to pick Martin's mind because there's a lesson in there for all of us, and how better to do that than to ask for his favourite recipe right now and his top art picks?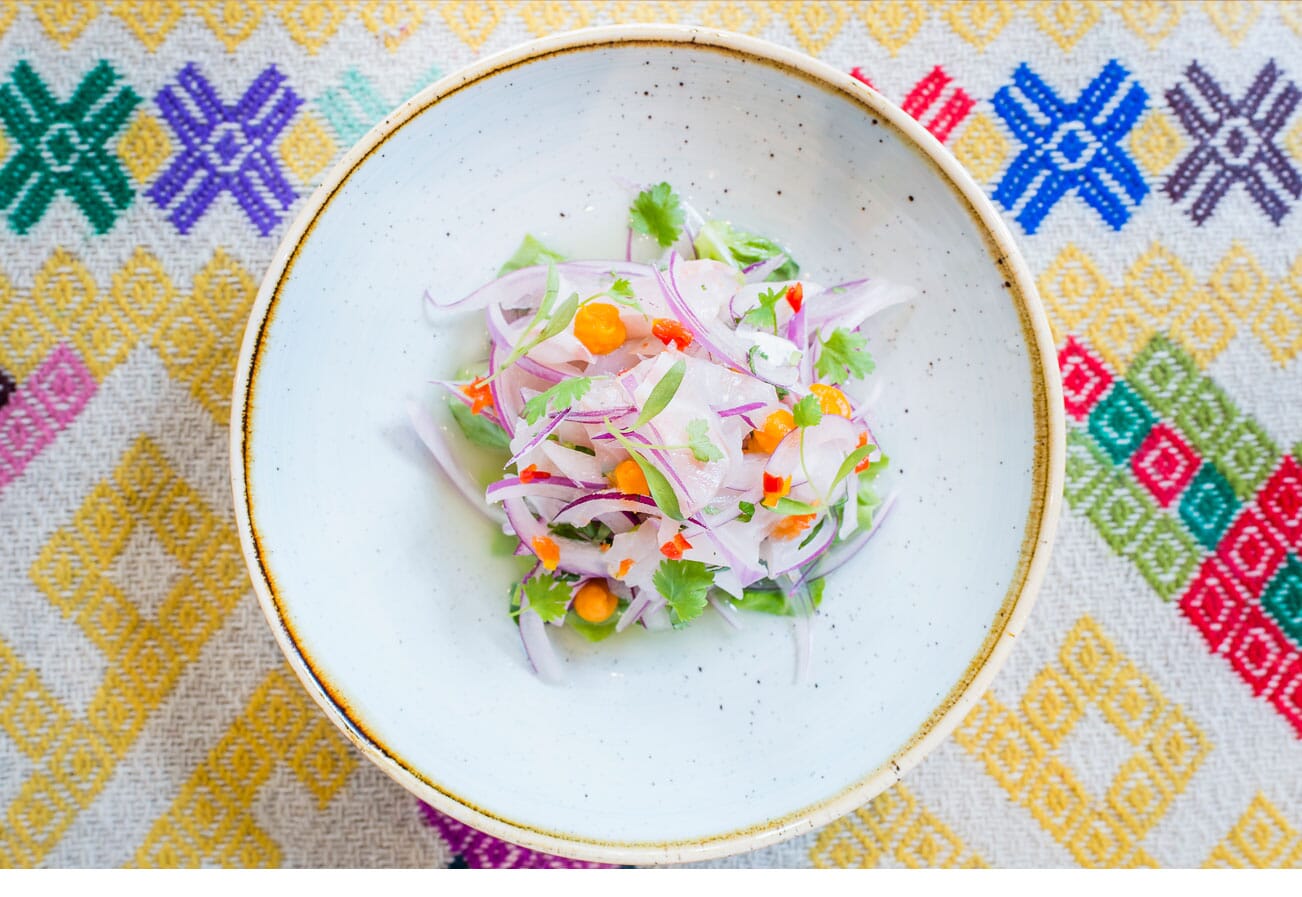 For the recipe, Martin opted for Don Ceviche, the signature recipe at Ceviche and Andina. For more simple, fresh recipes like this, be sure to check out Ceviche: Peruvian Kitchen, Martin Morales' cookbook. Read close and take notes, it's worth it:
Martin Morales' Don Ceviche
Ingredients:
1 red onion
600g sea bass fillet (or other white fish)
Amarillo chilli tiger's milk (see below)
1 sweet potato, cooked and cut into small cubes (see below) 1 limo chilli, deseeded and finely chopped
A few coriander sprigs, leaves finely chopped
Fine sea salt
For the tiger's milk:
3cm piece of fresh peeled ginger, cut in half 1⁄4 garlic clove, cut in half
1 sprig of coriander, roughly chopped
Juice of 2 limes
Pinch of salt
1/4 ahi limo chilli, deseeded and roughly chopped
1/4 celery stalk, roughly chopped
For the tiger's milk, place the ginger, garlic, coriander and lime juice into a bowl. Stir, then leave to infuse for 10 minutes.

Strain the mixture through a sieve into another bowl. Add the salt and the aji limo chilli, mix thoroughly and taste to ensure the balance of flavours is correct.

For the Sweet potato:
20g sweet potato, peeled and cut into small cubes
25ml orange juice
1⁄4 cinnamon stick
25ml water
Simmer the sweet potato with the orange juice, cinnamon and water. Cook until soft, remove from the water and reserve.
Method:
Wash the sliced red onion and leave to soak in iced water for 5 minutes.




Cut the fish into uniform strips of around 3x2cm. Place into a large bowl, add a pinch of

salt and mix together gently. Leave for two minutes.




Pour over the tiger's milk and combine gently. Leave again to marinate for 2 minutes.




Drain the onions and add to the fish, along with coriander, chilli and cubed sweet

potato. Mix together gently and taste to check salt, sour and chilli balance.




Divide into serving bowl, and serve immediately.
Martin Morales' top art picks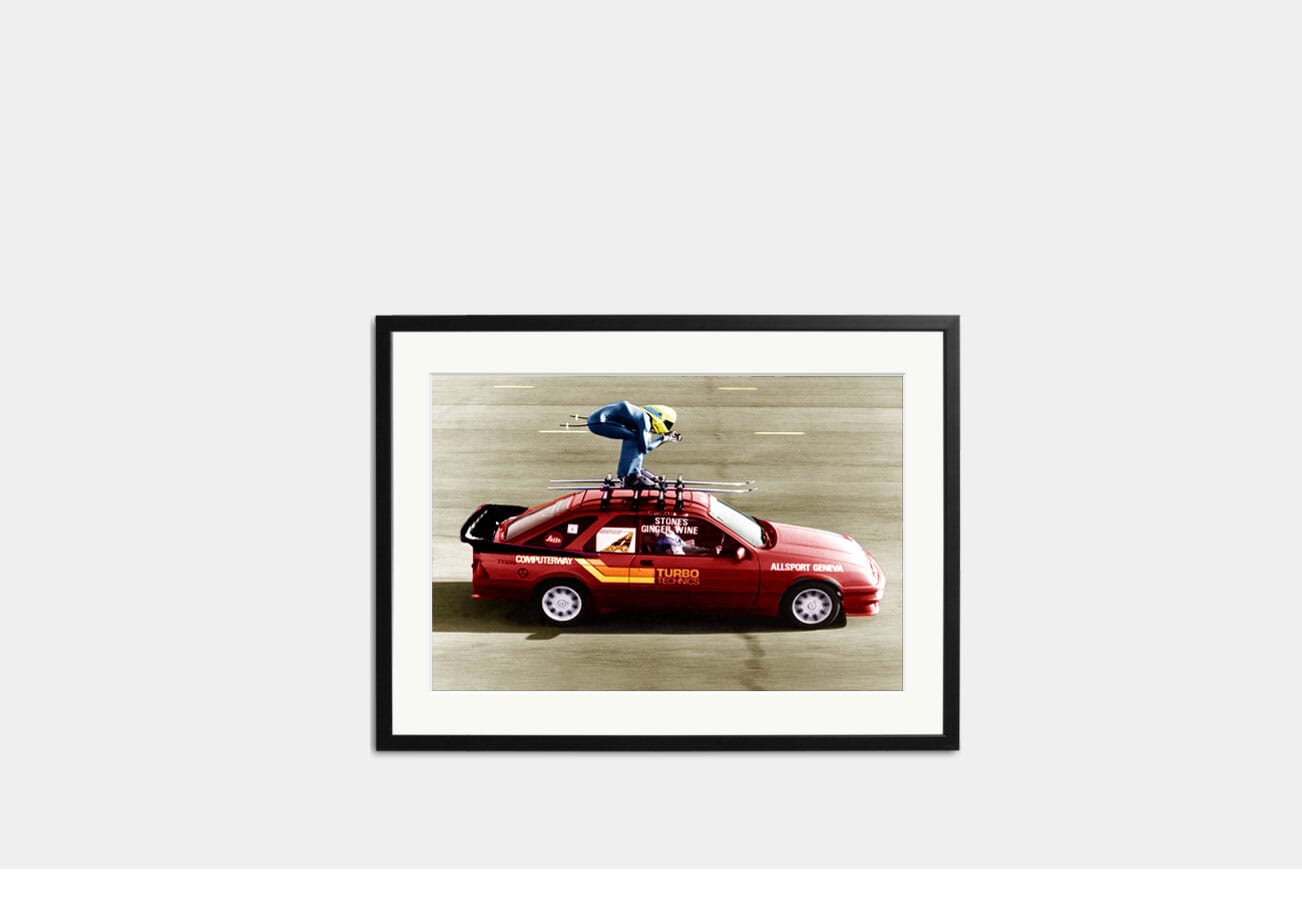 "Jimi. What else can I say? A true original. He always left us mystified, yet his music lives on and is still just as inspiring. He left the US and came to Britain to change the world which resonates with me because, in my own way, that's what I'm trying to do through my restaurants and through my work with Amantani, a charity I'm a trustee of to help the lives of young people in the Andes. Along with all of this, I just wish that I could play like him!"