As we walked through the heavy wooden doors of Double Standard, we were greeted by moody lighting, interior design brimming with retro character and, oddly, Biggie Smalls' Juicy. Our suspicions were later proven correct: we were in safe hands at The Standard London.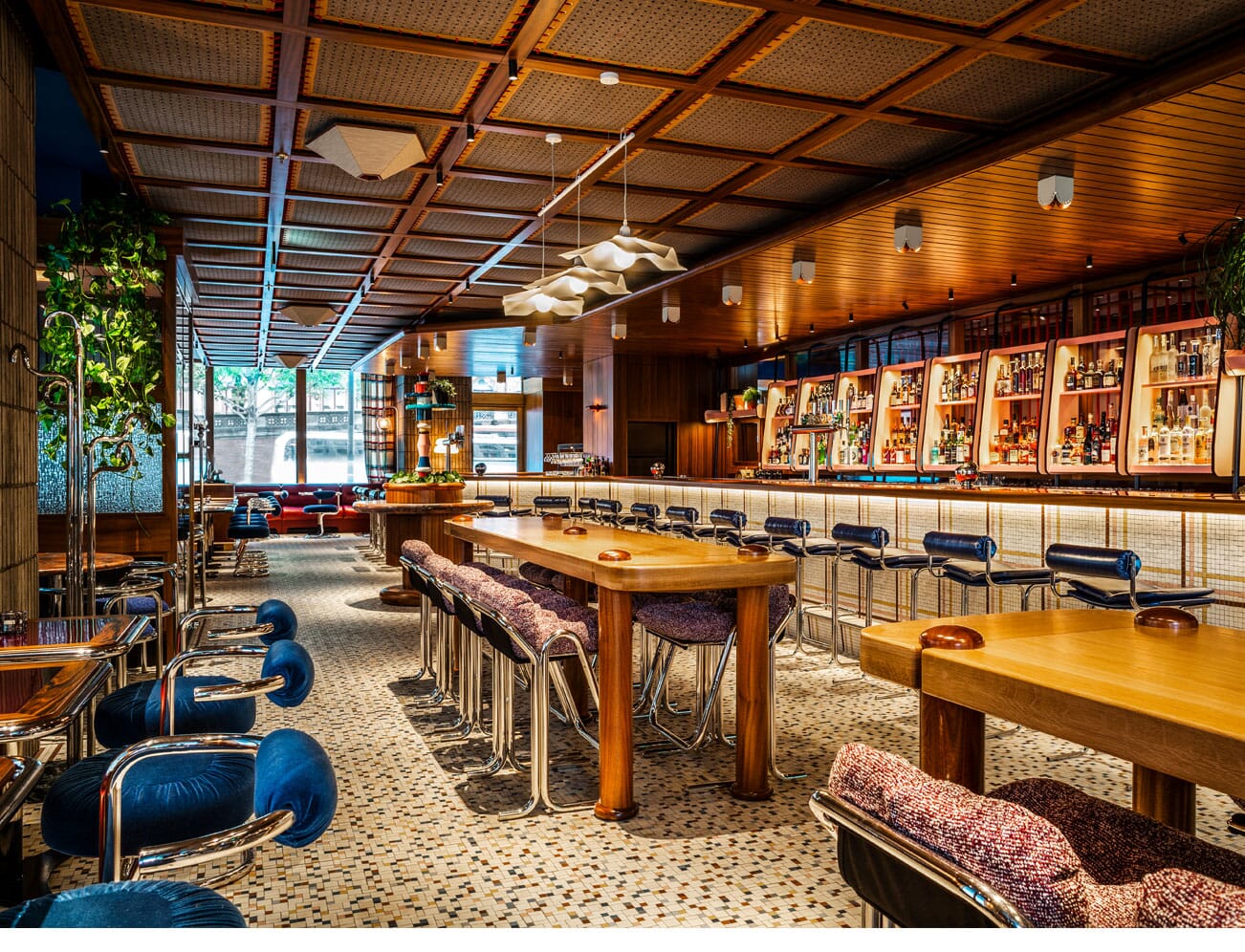 At OPUMO we like to keep our readers abreast of cultural developments of all kinds, from standout art installations to new furniture and fashion collections. So, when we were invited to try out Double Standard – food, cocktails and interiors – we leapt at the opportunity. Part of The Standard London which opened earlier this month, Double Standard is a bar that's as tasteful as it is playful, serving up stylish interiors, great food and cocktails as well as an unorthodox but thoroughly enjoyable playlist.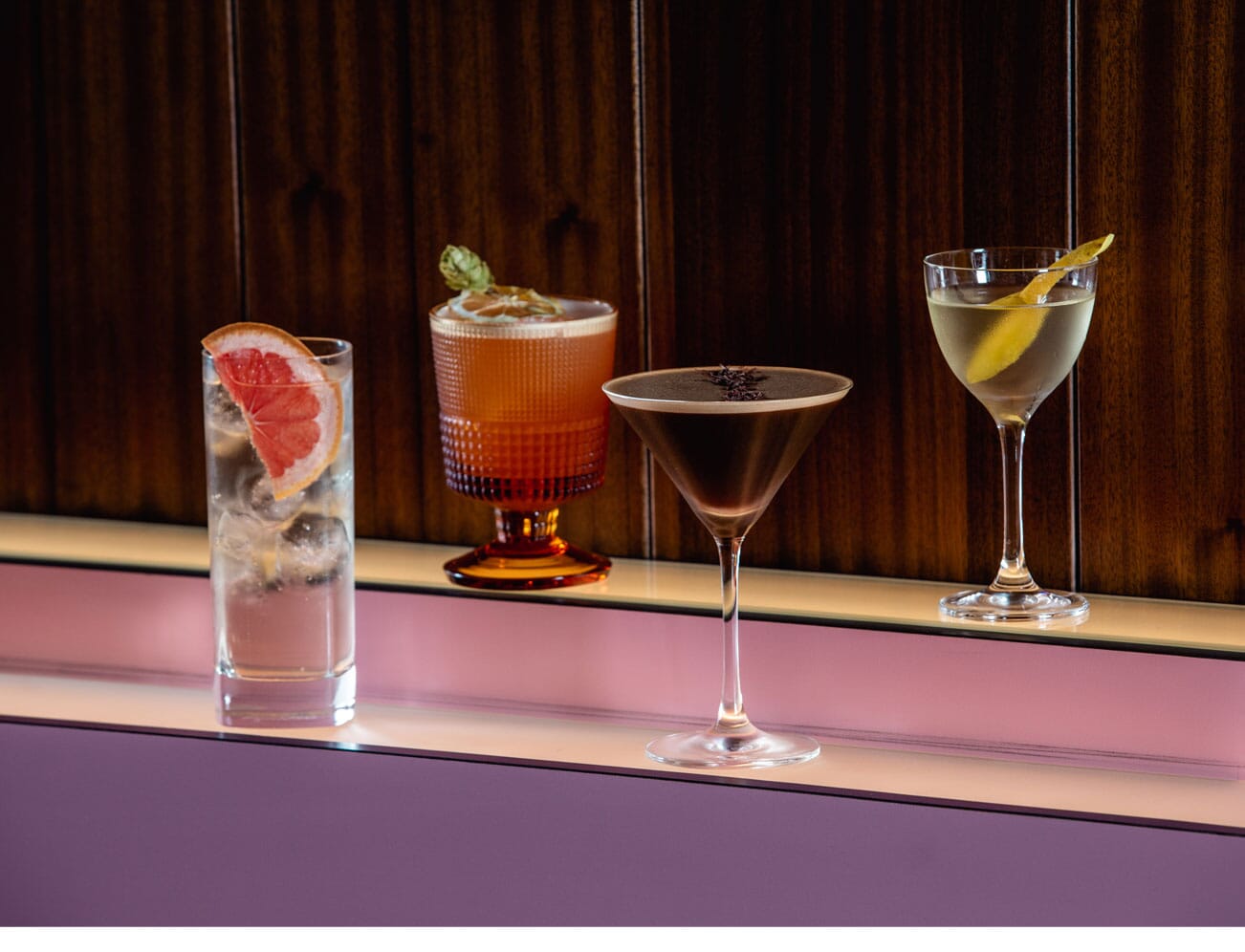 Where is The Standard London?
10 Argyle Street, London, WC1H 8EG. Approximately 2 minutes walk from King's Cross St. Pancras.
What is The Standard?
On July 11th, Standard International Hotel Group opened its first hotel outside of America and, luckily for the Londoners, it's situated in the capital's centre: King's Cross. As well as being a hotel, it boasts restaurant Isla and bar Double Standard, both from Executive Chef Adam Rawson. The hotel – comprising 266 rooms, a ground floor bar, an indoor/outdoor garden restaurant, recording studio and press and a rooftop restaurant – was designed in partnership with Shawn Hausman and Archer Humphryes. Taking inspiration from its geographical context, the brutalist tower that is The Standard London looks to Camden's history as well as the neighbourhood's blossoming future for design cues.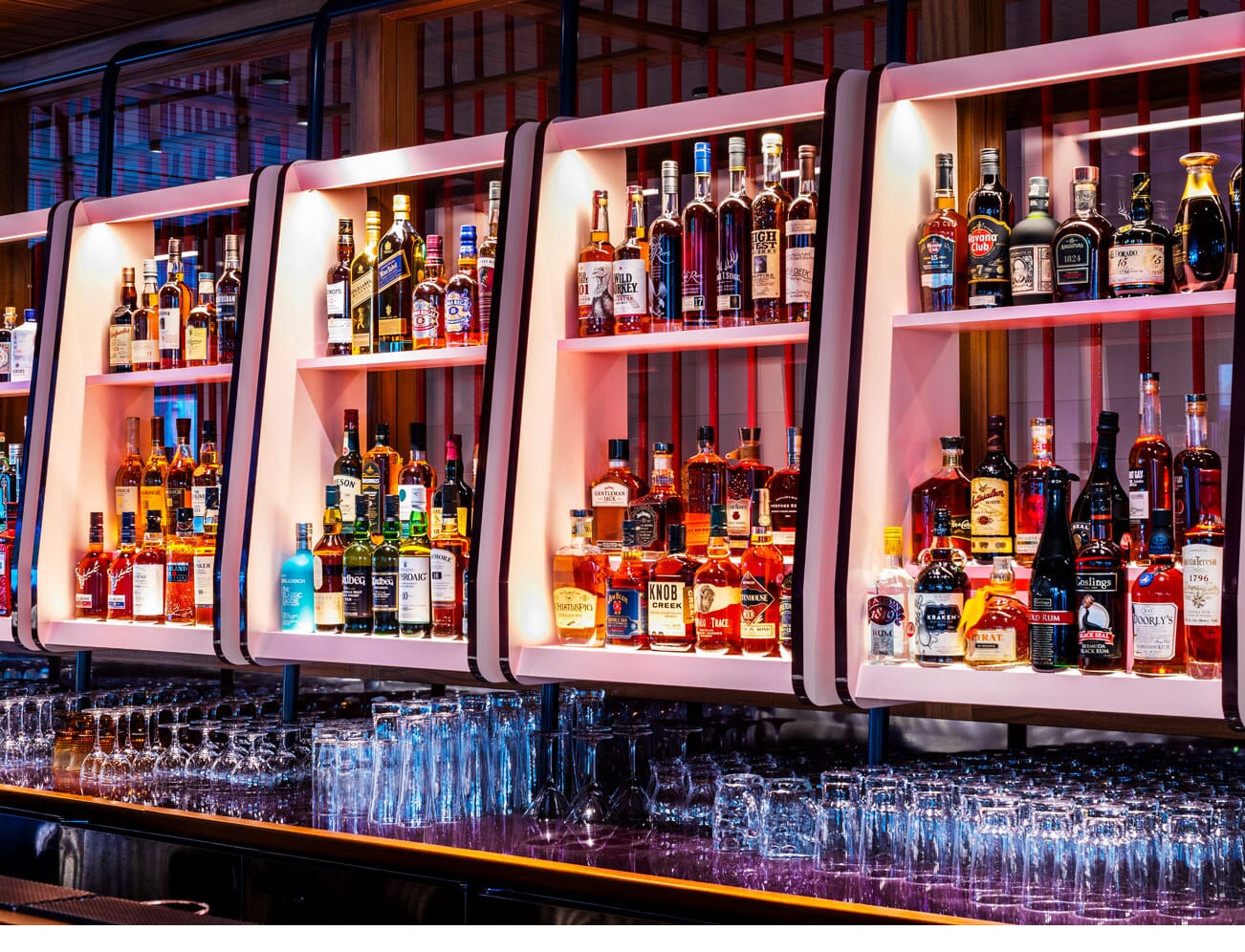 Double Standard
Acting as an introduction to The Standard's signature irreverent flair, Double Standard is a ground floor bar serving craft beers, wine and classic cocktails alongside Adam Rawson's menu. The menu is populated by traditional pub classics and NYC dive bar favourites with a distinctively refined edge. Described by Rawson as 'a raucous, convivial space', the menu was designed to be 'a selection of elevated snacks perfect for sharing or soaking up a few pints.'
OPUMO Picks
With experience working under Nuno Mendes and Gordon Ramsey, expectations were high for Rawson's menu of bar classics. While eyes did flutter down to options like the black truffle mac 'N' cheese or the roasted pineapple & HP gravy pork chop, they respectfully returned to the first option: The Burger. Having won London's burger competition in 2015 and 2016, its reputation preceded it, a reputation that is entirely deserved. The highlight of the burger, past even the rare aged beef, was the truffle aioli which may have featured in subsequent dreams.
Along with the delightful burger, we tried an IPA Sour: Johnny Walker Black Label, IPA shrub, pink grapefruit & Hellfire bitters. Smooth and smokey with refreshing, lighter notes, this cocktail embodied the feeling of the bar.
Outside of the consumables, Double Standard's interior is inspired by London's famous – or infamous – transport system which is a long-standing bastion of iconic visual design. From snaking coat hangers that mimic the strands of London Underground's map to modernist curtains reminiscent of seat cover designs that never existed, every aspect of this space has been chosen with an exacting eye for detail and a discerning eye for design.