Crouching high above Portugal's dramatic Douro Valley, an extraordinary holiday home perches on deceptively thin legs. Clad in bespoke facades designed to reflect the beauty of its surroundings, this remarkable residence, by MJARC Architects, is simultaneously at one with its environment and creates a bold new landmark in the process, too.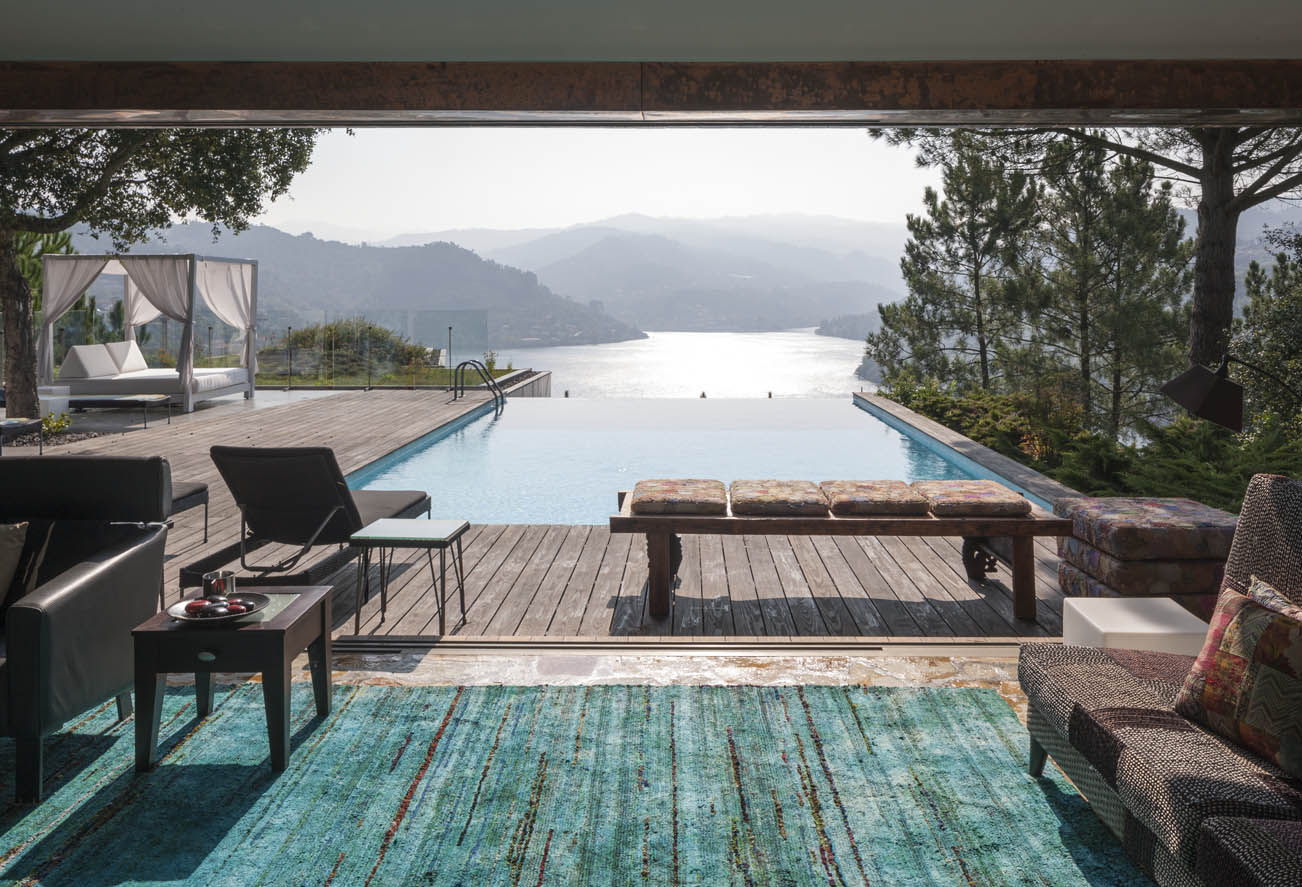 There are wide, decked terraces on the ground, first and second floors. Walls of glass take in the spectacular views. A key part of the design is the deliberate variety of exterior shapes that the building provides. Those terraces are pivoted out at a variety of angles. The living roof is nothing like a standard pitch.
Inside the asymmetrical shapes continue. In a hallway, a plywood sculpture teases the eye. Kitchen units veer off into anything but conventional right angles. Bedroom cabinets climb playfully up a wall.
High on the second floor is the final secret: a high level infinity pool, falling away to the Douro Valley below. All of this is achieved with a maximum level of holiday liveability. This is no sculptural showpiece.
The architects describe it as "a complete expression of art and architecture". We can but agree.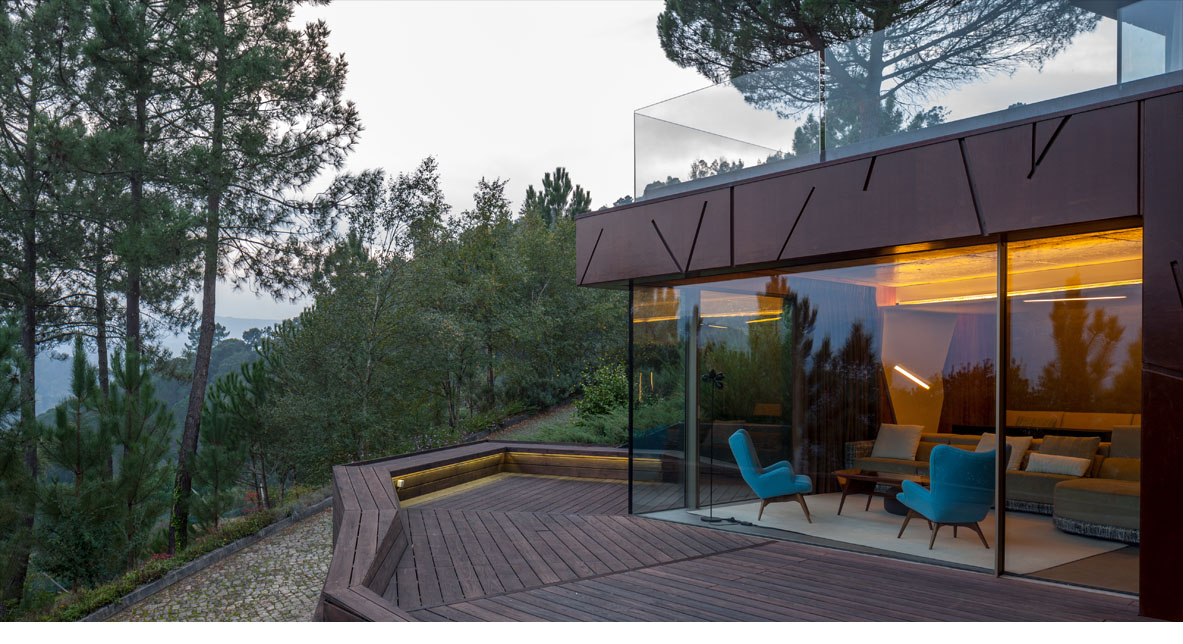 Want more of the world's finest architecture? Check out the secret getaway of The Little House. 
Photography by João Ferrand