Located right along the river that gives the home its name, the Wye River House in Australia was recently completed by the design team at MGAO to give its owners unparalleled views and the brightest of naturally lit homes.
What makes the Wye River House extra-special is the fact that the project replaces one of 116 homes that were lost to a devastating bushfire that swept through the Wye River region on Christmas day in 2015.
The site is located on a steep sloping block and the new house sits high on the hill side, where the tree canopy once stood, and it awaits the regrowth of the surrounding bushland to provide an added sense of privacy.
MGAO designed the home to take on a form that references the popular local Skillion-roof beach shacks of the 1970s. The rational and understated footprint of the house, expressed through the simple construction methods and common materials used, help to produce a modest and humble home in the village.
The Wye River House aims to continue the legacy of the environment with its innovative design features. The clever design presents an impenetrable skin, yet once inside the building gradually opens up, revealing the incredible views toward the ocean and the village beyond.
Photography by Paul Hermes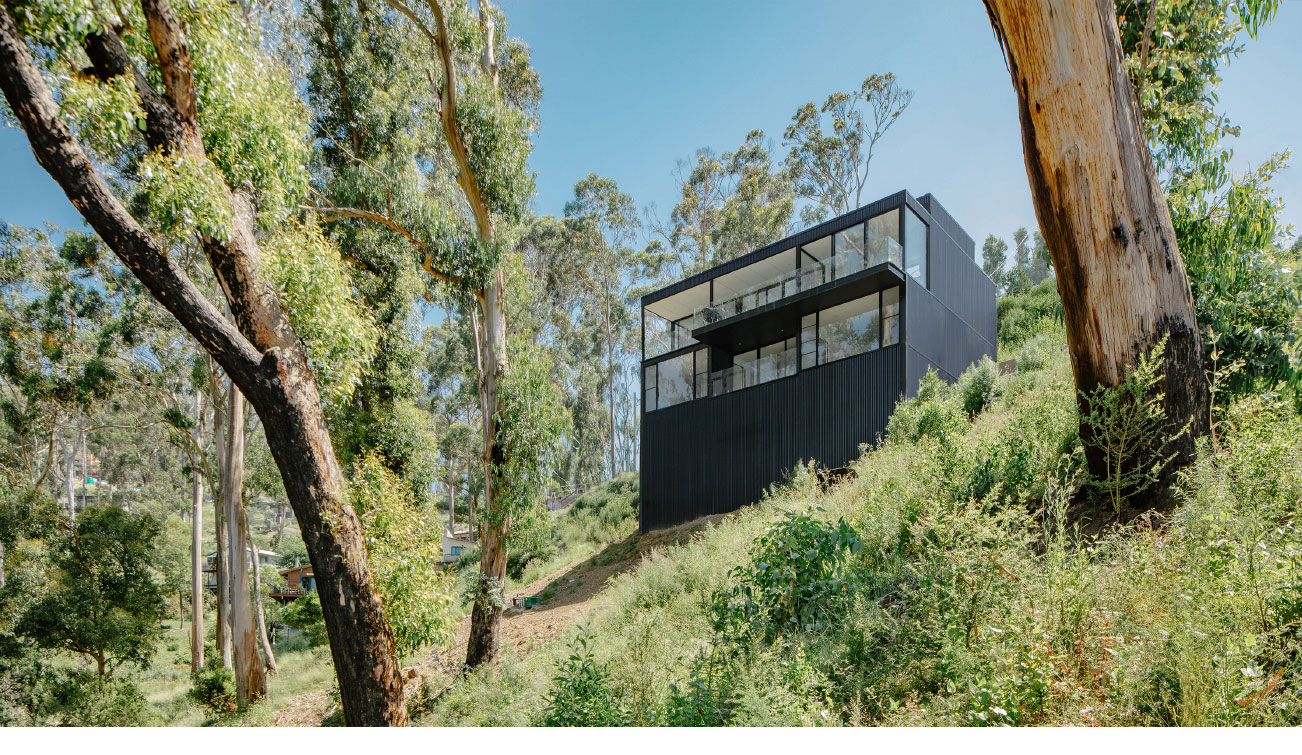 In the mood for even more of the world's finest architecture? Then you're going to want to see Strom Architects' plans for this seaside retreat on the Isle of Wight.