Words by Lucy Thomas
When given the brief to design a contemporary family holiday home that is a special place to escape and bring the family together, Ström Architects knew exactly what to do. With the location boasting views of the Solent, the 20-mile strip of water that separates the Isle of Wight to the mainland, incorporating nature was a priority in achieving this brief.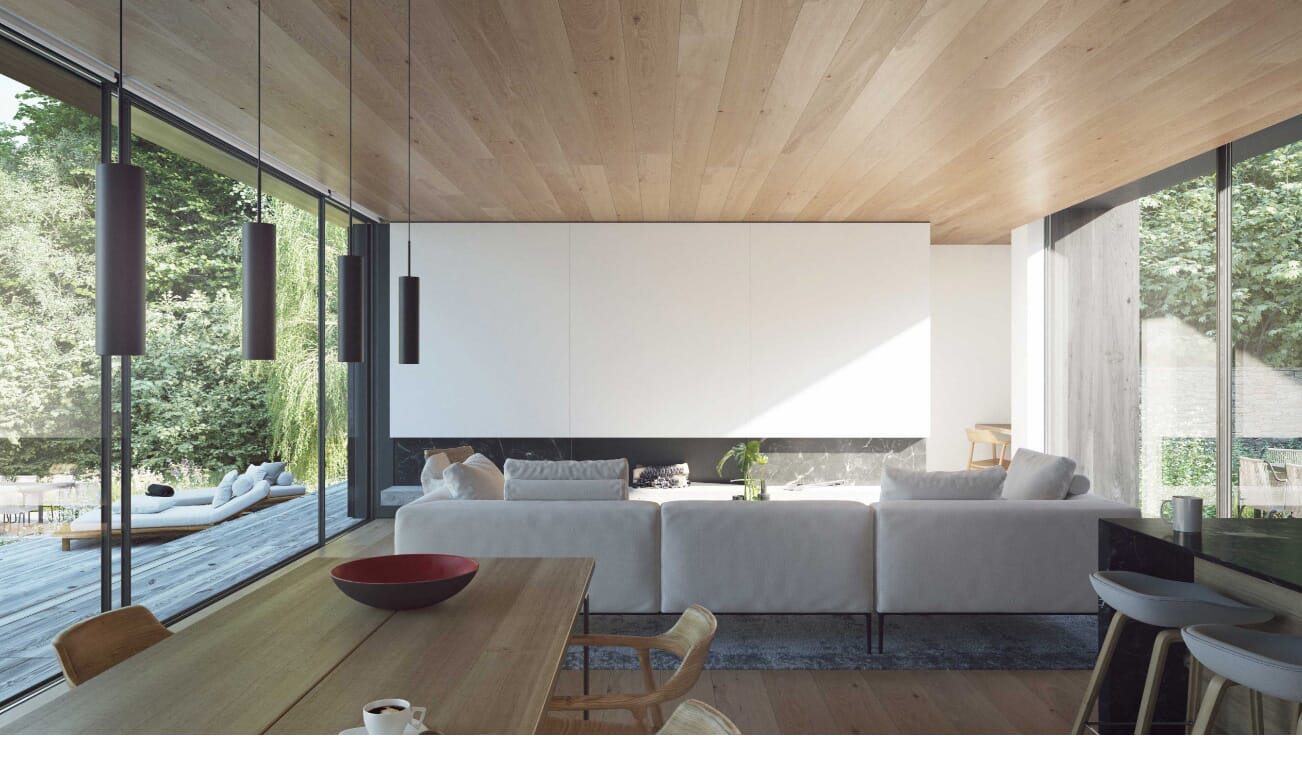 The spacious site on the water's edge meant that Ström Architects had to respond to the typology of the site as well as the surrounding flora and fauna to reduce the risk of flooding.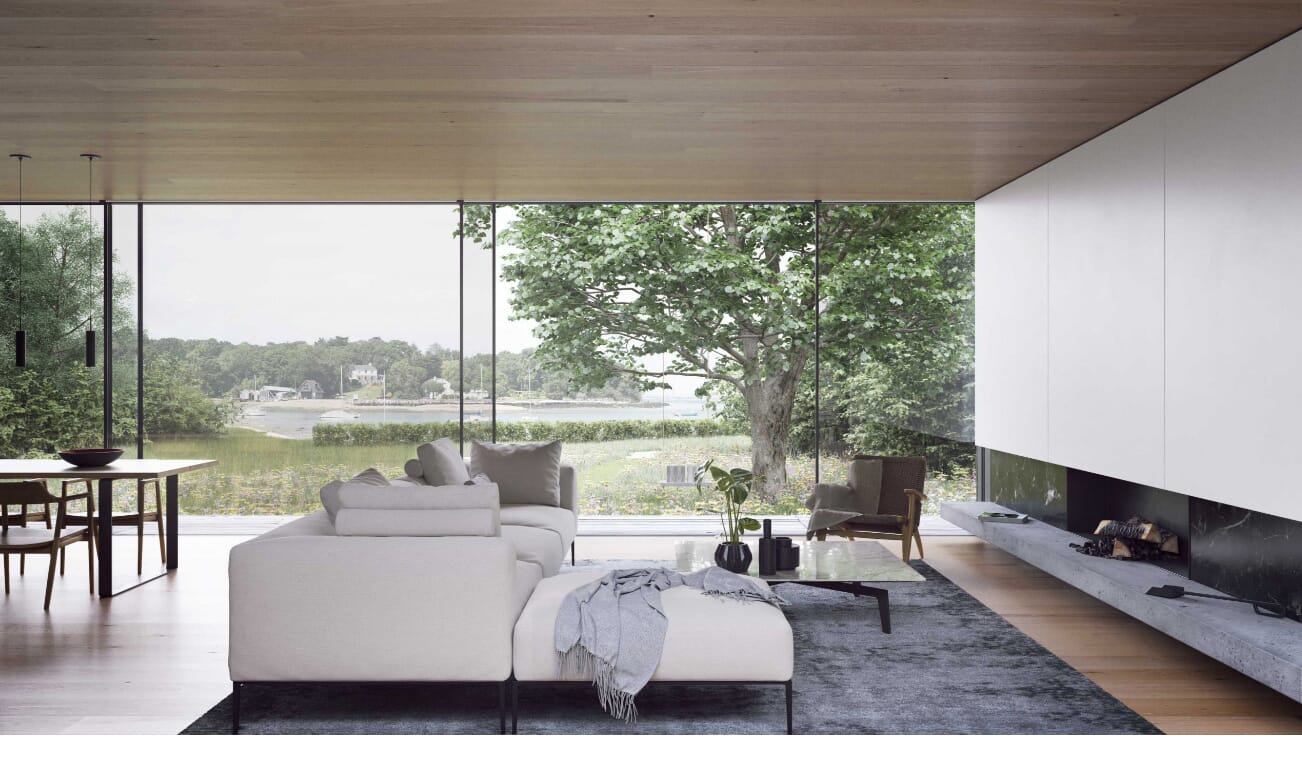 The single storey rectilinear dwelling that is covered in black stained larch wood clad contains the main living and dining area whilst the bedrooms are located in the wing. The wing is elevated above the sloping terrain which not only lifts the building out of the potential flooding zone but gives the impression that the wing is floating.

Each room has been purposefully situated to maximise the waterside views to the north and create a south-facing courtyard. This alongside the large glazing panels allows the property to be consistently flooded with light and its submersion in nature give the place an organic feel.
The project gained planning in August 2018 and is due to start on site this autumn.
Renders by Numa.