Take concrete, lots of concrete - and create a superstar seaside home. Welcome to the stunning House H, in the picturesque Chilean coastal village of Zapallar.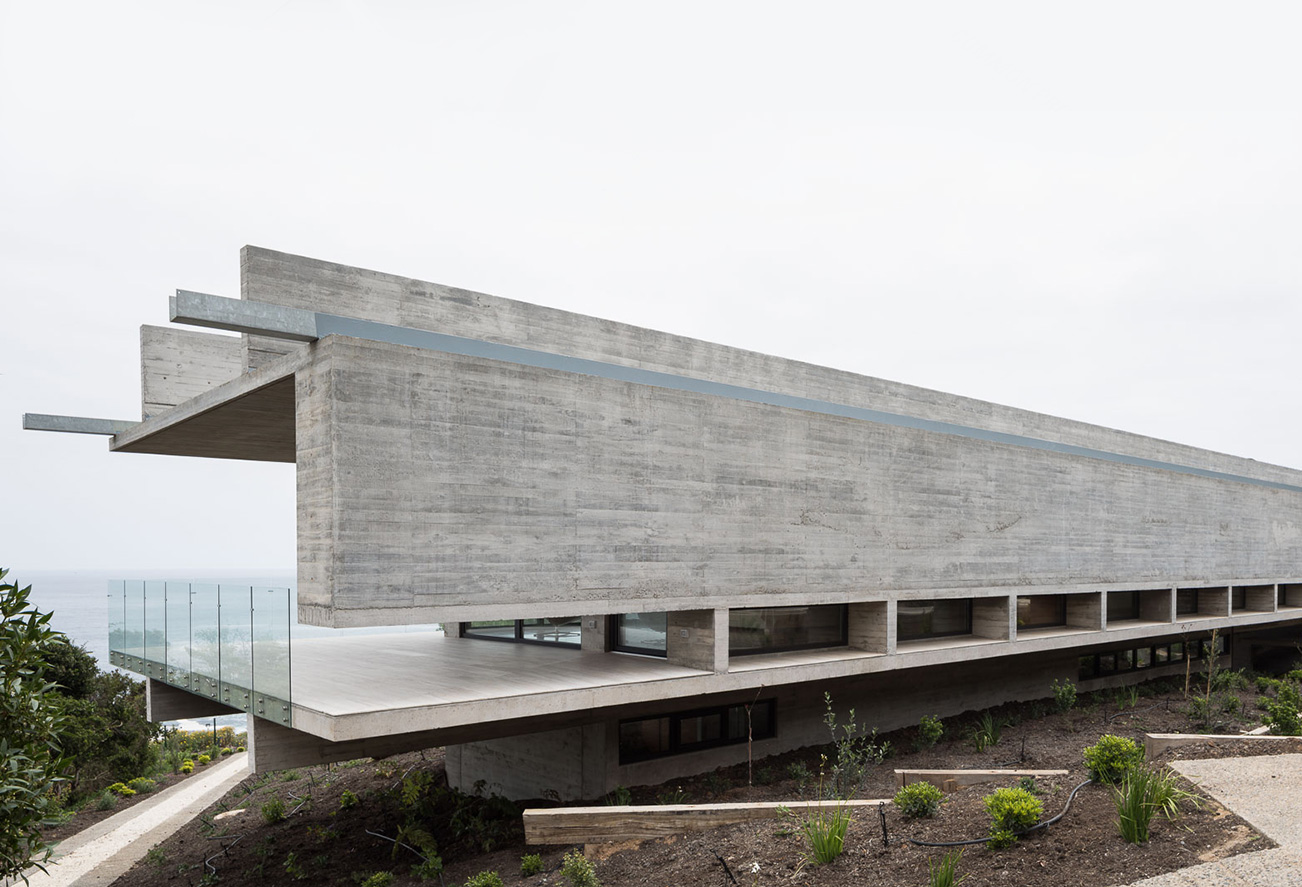 House H is first and foremost a structure, say this remarkable project's architects Felipe Assadi Arquitectos, and then only could it become a home. That structure started with a huge reinforced concrete roof, supported by a series of beams and just four walls, all in shuttered concrete.
House H is cantilevered seven metres at each end, while a pool - in concrete naturally - is further cantilevered, also by seven metres, to the front. Inside, the open plan living area is end to end, and floor to ceiling glazed, taking in the sea view from the hillside setting.
To the rear of the living area, there's concrete framed wood panelling above low windows which from the outside give House H its distinct and appropriate brutalist air.
The reality is that this astonishing horizontal concrete structure is also a cosseting retreat. That's the remarkable success of this Chilean seaside home. We salute House H's resolute determination to celebrate concrete while also somehow contriving to be at one with its spectacular setting.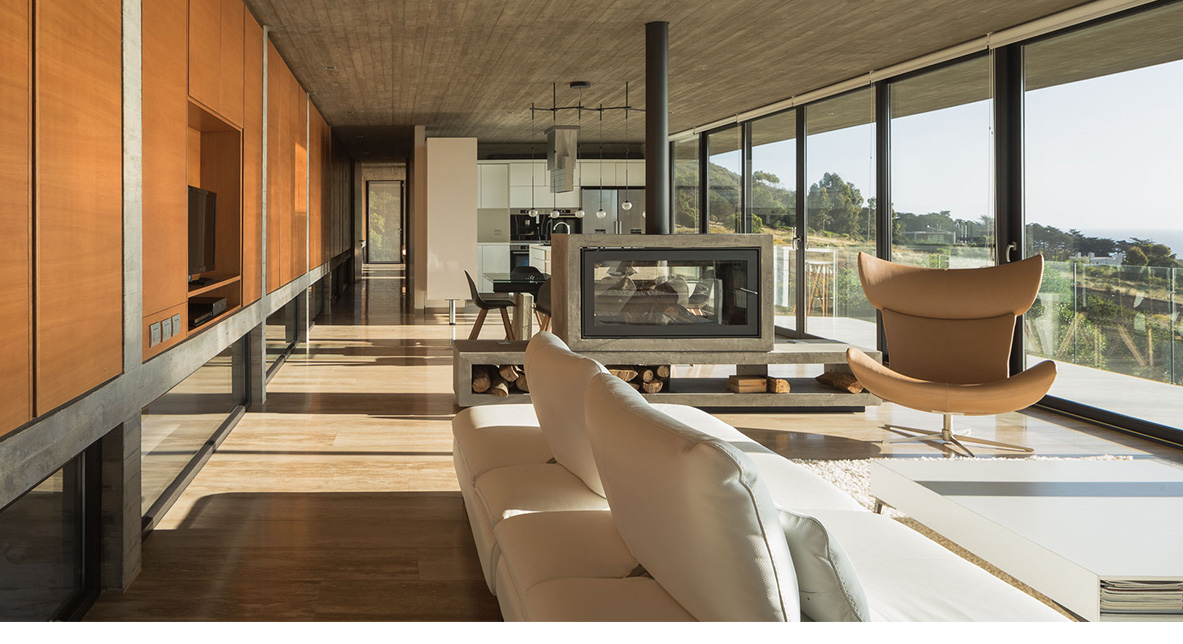 Looking for another contemporary concrete masterpiece? Check out the spectacular Sydney Beach House by Luigi Rosselli.
Photography by Fernando Alda