Behind a meticulously restored Victorian facade is one of London's most desirable new family homes. Leverton House is the result of a three year transformation by Echlin that has used the finest of materials to create a luxurious, yet surprisingly low key, residence.
Inside, there is no attempt to mimic the Victorian style of the exterior. Instead the approach is resolutely contemporary. Materials used include marble, stone, linen and leather. New pale wood floors are premium wide board and herringbone timber. Throughout, the colour palette is neutral and the impression is of minimalism. Echlin, the design and development studio responsible, has conceived a space that speaks of peace and comfort.
There are five levels including an extensive basement featuring a gym, linked by a sinuous spiral staircase. Five bedrooms are available, six if a study is used. An internal courtyard, planted with plentiful greenery, floods rooms with light. A rear extension allows an informal living area to flow into the garden, while above there's an upstairs terrace large enough for outdoor dining.
The detailing is extraordinary, including a bespoke scentscape developed with Rachel Vosper. Now sold, along with all the bespoke furniture designed by Echlin, we eagerly await further projects from the team. Rumour has it another family home in Holland Park will hit the market in the next few weeks
Images courtesy of Nathalie Priem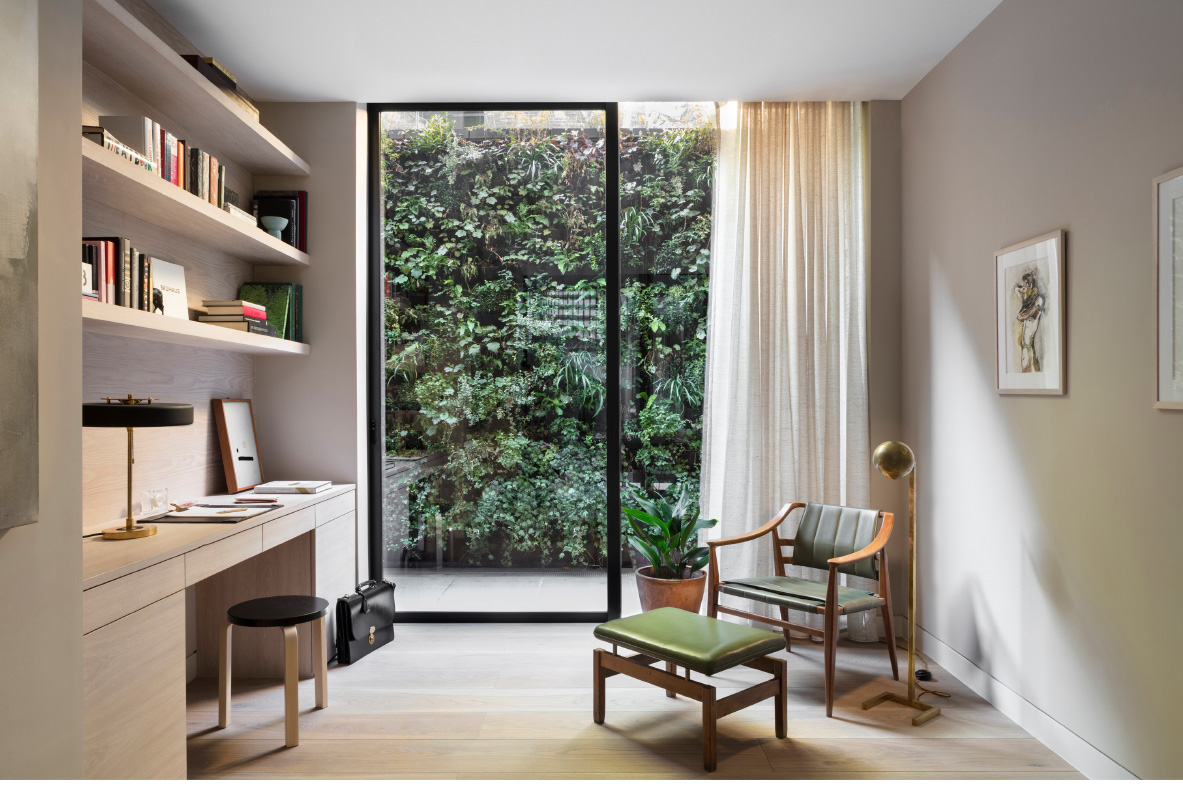 If you're on the hunt for more of the capital's undiscovered architectural treasures then check out Found Associates' extension of a spectacular Edwardian home