Resting in Karuizawa, a popular summer resort town in Japan's Nagano Prefecture, Four Leaves Villa is a weekend getaway designed to mimic and appreciate its beautiful surroundings.
The holiday home is 150 kilometres from Tokyo that Kias Architects designed to accommodate the homeowner and their guests in a lush, sylvan setting. There is various design features that knits the home into its surroundings, but the highlight is undoubtedly the spectacular sloping, angular roof sections that are delicately assembled to resemble fallen leaves.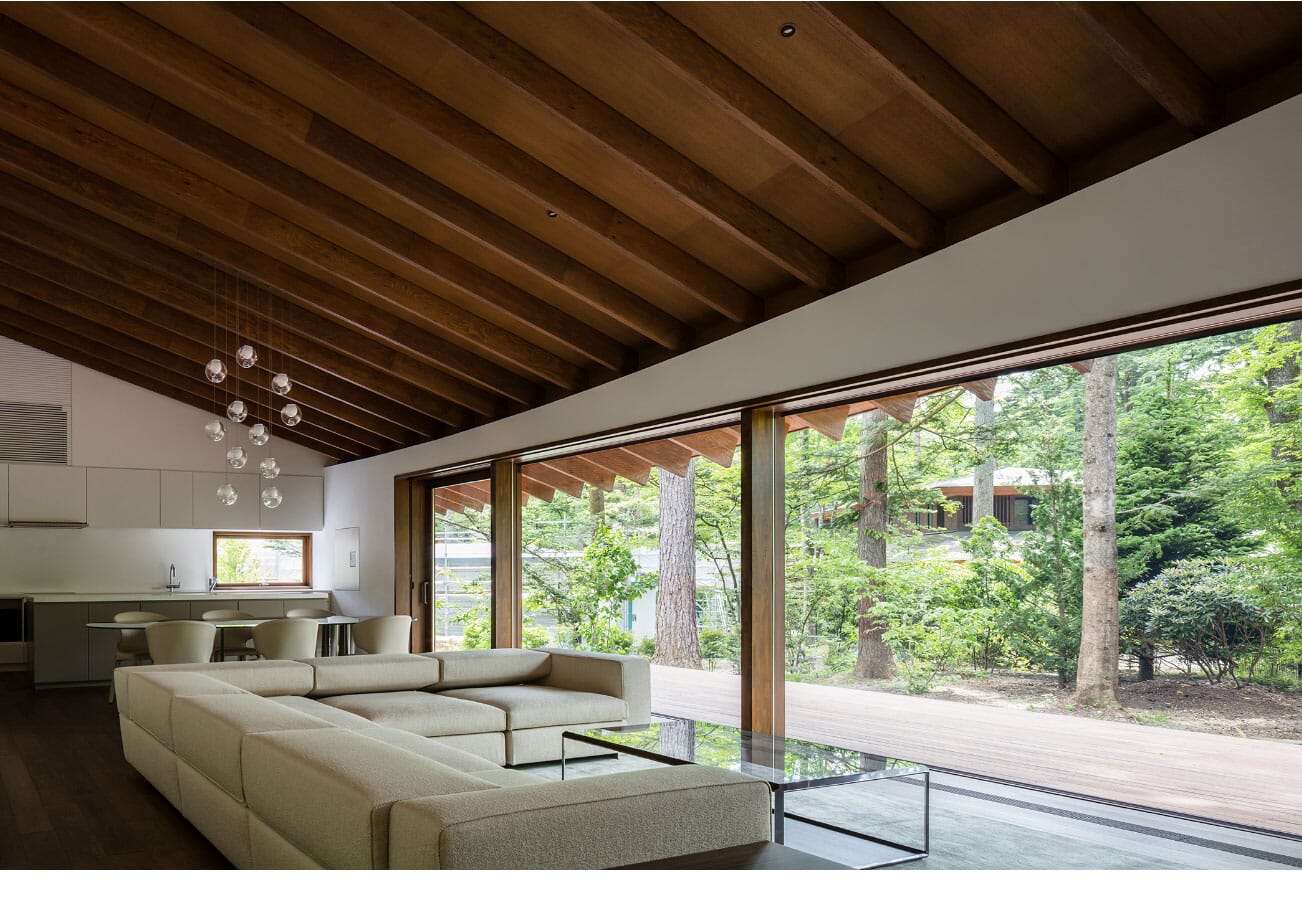 The elements of the house have been simply arranged around the aspects of the surrounding environment that best suits their function. Simple but effective. The open-plan living, dining and kitchen areas face southeast, overlooking an exterior terrace and enjoy light-filled orientation to breathe natural light and warmth into the communal area. Elsewhere, the master bedroom and its spa-like bathroom face west for a more private, forest view.
The use of simple organic materials, such as the stone and timber, helps the naturally integrate into its forest and mountain setting. Inside, large expanses of glass and exposed wooden beams extend straight into the exteriors to further connect the home to the environment. The uniquely shaped and layered roof adds to the home's organic form, but it also contributes to unique and interior spaces.

The sculpted ceiling of each volume echoes the shape of its roof. An arched roofline creates inviting, curved interiors on a second-floor space, and the main living area exists under a slanted ceiling of wooden beams. Not only that, but the appearance of the villa blends in harmoniously with the natural surroundings and is, therefore, perfectly integrated to the local landscape.
Photography by Norihito Yamauchi