When interior architect Jurjen van Hulzen of The Nieuw and Ibiza Interiors  discovered this 100-year-old warehouse building in complete abandonment – with no electricity, water, sewage and only a partly salvageable roof – he saw potential that no one else could. After being abandoned for decades, the Nieuw team has transformed the dilapidated workshop in the northern hills of Ibiza, Spain, into one of the most idyllic off-grid guesthouses on the island.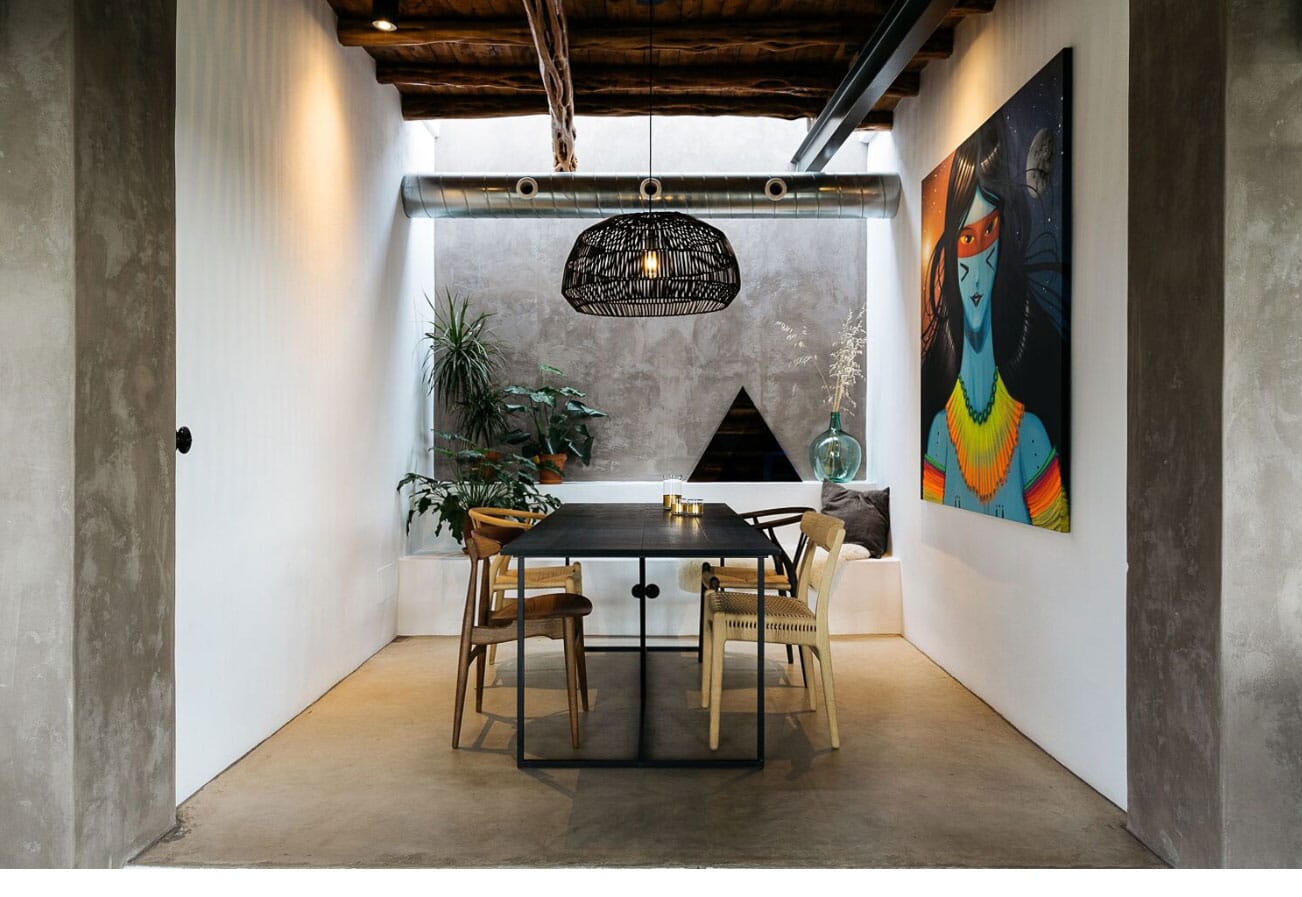 Traditional details like chalk and mud plastered stone walls, concrete floors and a Sabina beam roof made from local trees retain the building's rustic charm, while the introduction of steel in the powder-coated windows, custom kitchen cabinets and exposed beam supports add a nice industrial contrast. It's these materials that help the contemporary residence to successfully contrast the old and the new, the refined and the rustic and the rough with the smooth.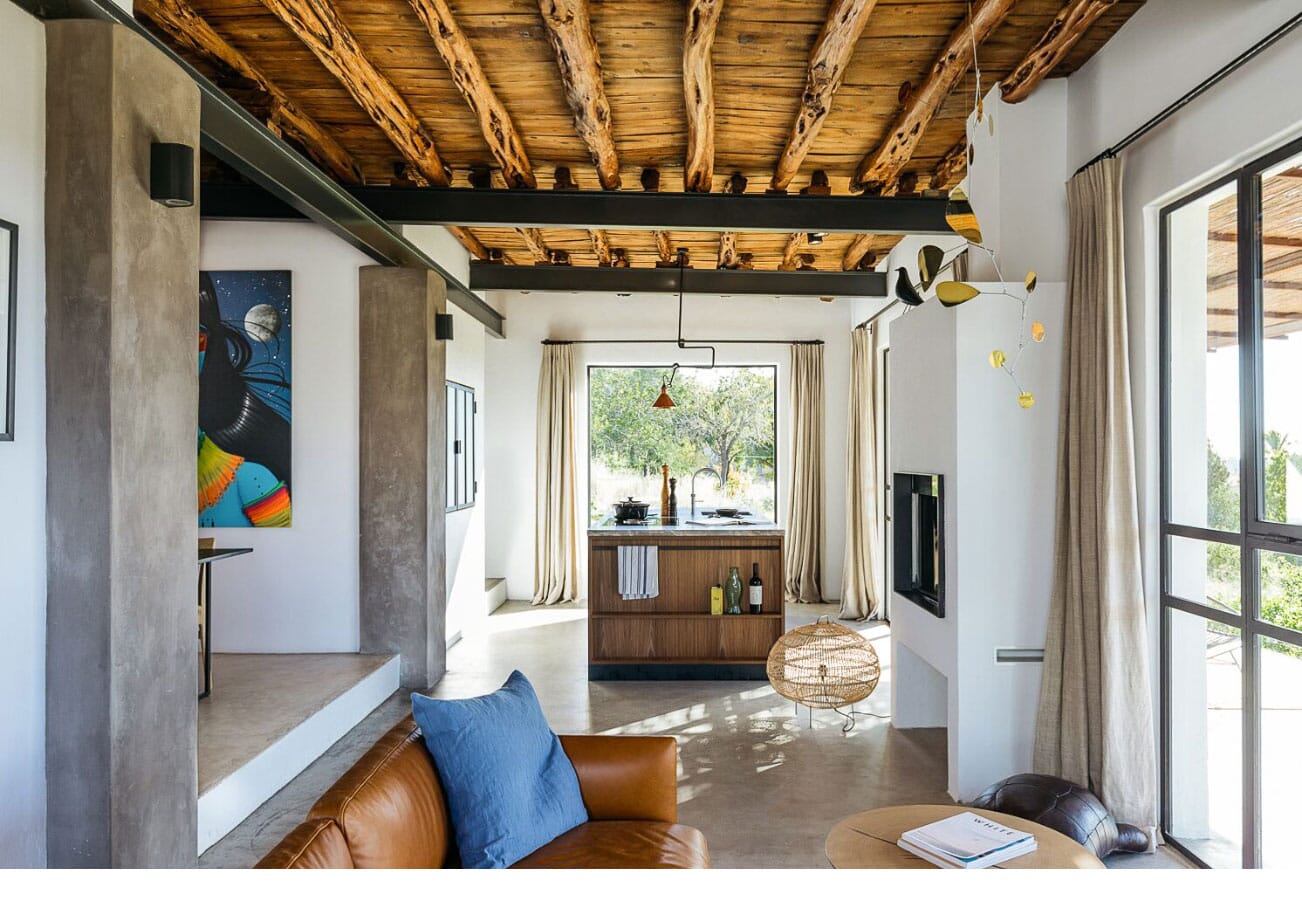 At just 861-square-feet, the guesthouse embraces its Mediterranean setting and the incredible mountain views that remain on constant show thanks to the large panel windows. These open glass windows also expand the room to an outdoor terrace where a closer connection to the valley can be enjoyed.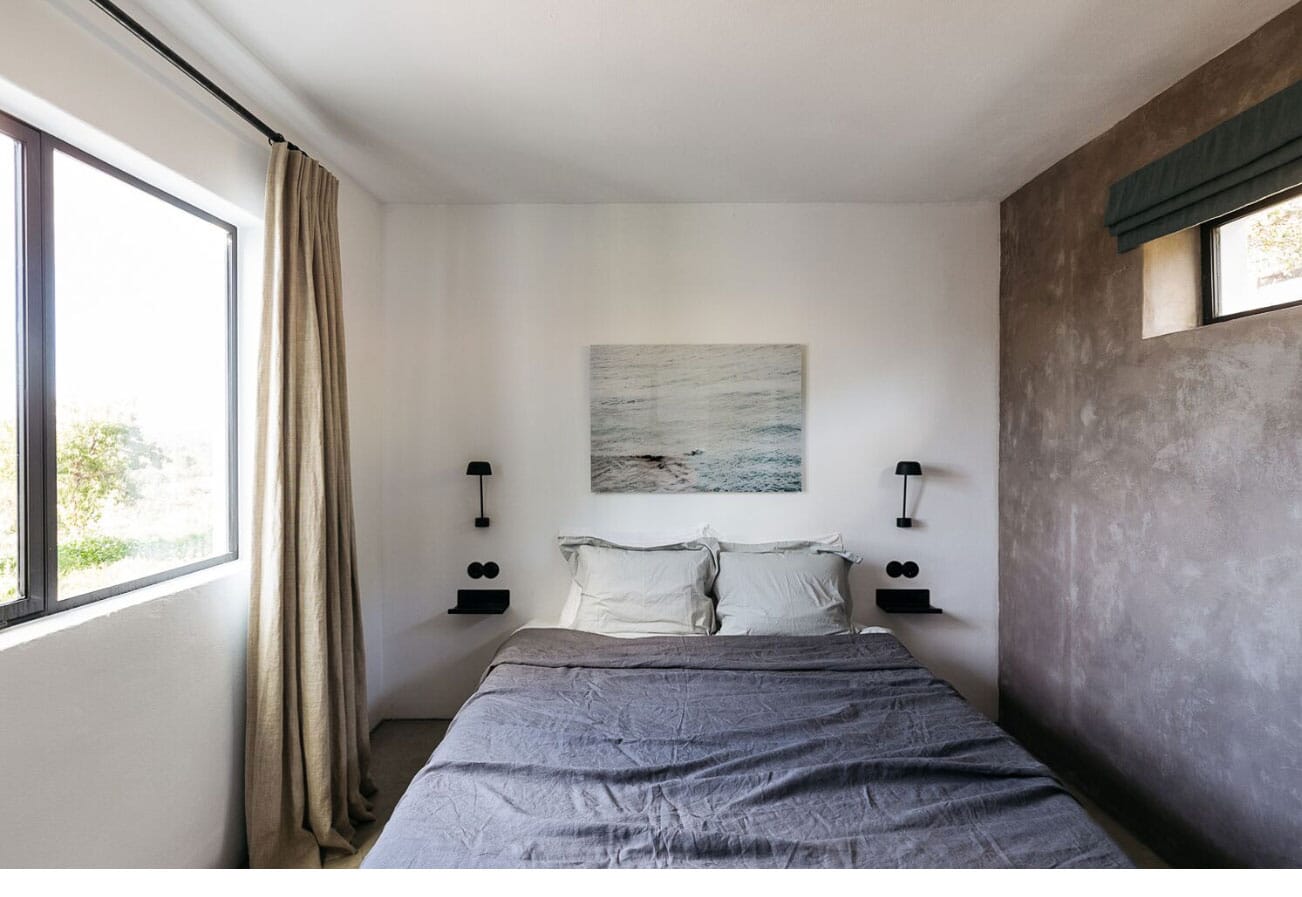 Essentially, the Ibiza Campo Loft has got the lot. The two-bedroom, one-bath, open living space with its private terrace and swimming pool offers the perfect slice of modern relaxation.