A long forgotten 1950s Sao Paulo penthouse has been totally recommissioned in a respectful yet audacious renovation by architects Estúdio Paralelo. The penthouse was created out of two apartments that had been uninhabited for 20 years and the result is a stunning urban residence.
Open plan living predominates in a highly contemporary style with appropriately mid-century modern overtones in both finish and furnishings. Where walls have been knocked down, their structural beams remain as a reminder of what went before. Windows in the style of the originals were remade.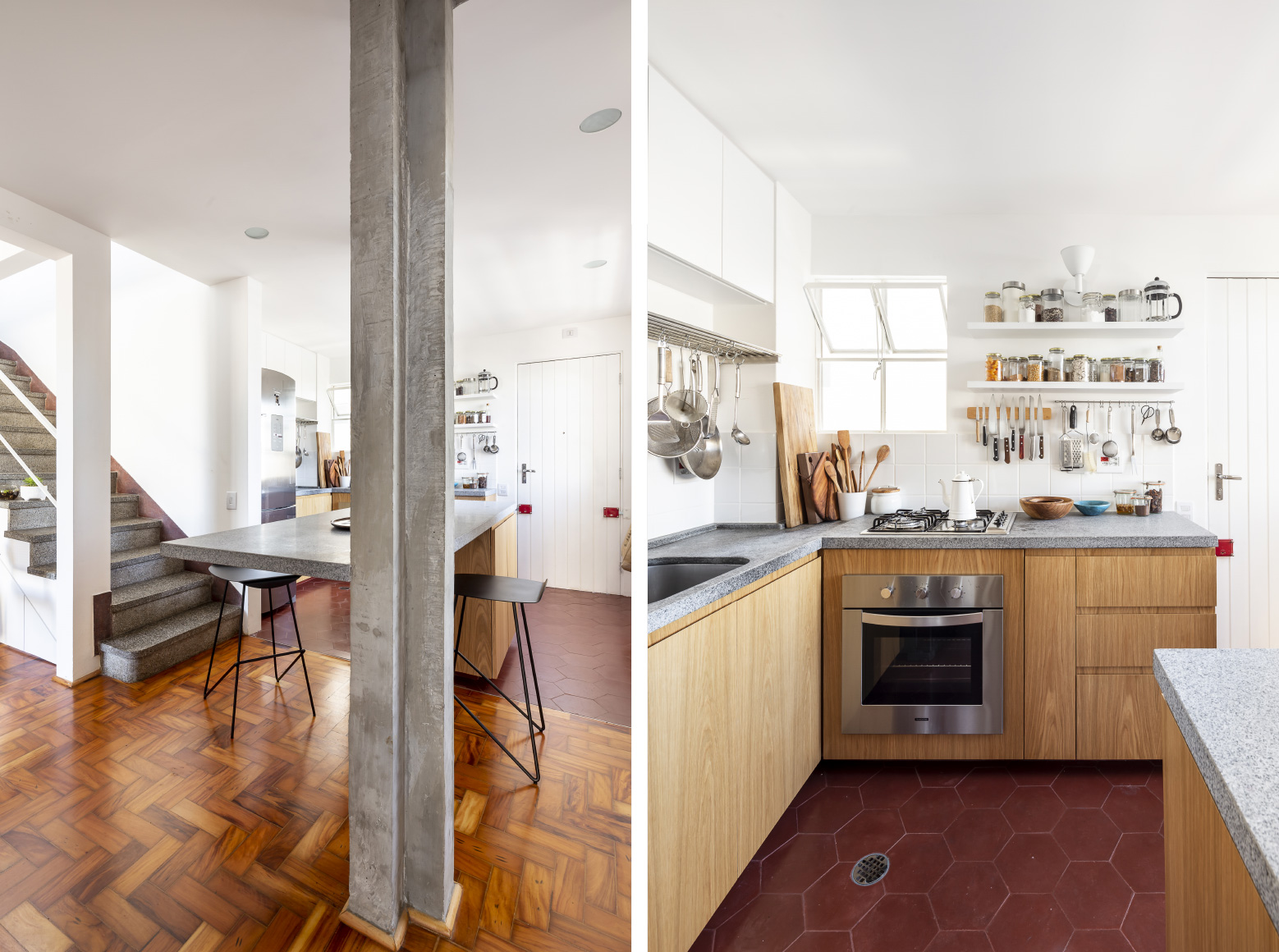 American oak carpentry and grey granite marble were preserved and celebrated in the renovation. Highly polished parquet floors speak of the apartment's heritage. Terracotta tiling has been re-created in the kitchen area. All are highlighted by the sparkling white of the walls, some in exposed brickwork.
Upstairs, an airy library-study area has French windows leading out onto the larger of the apartment's two terraces, overlooking the bustle of inner city Sao Paulo from which this stripped back space is an elegant retreat.
Relaxed and yet true to the origins of its design, this penthouse is no period curiosity but a highly contemporary urban dwelling.