Properties don't usually do too well on sea fronts. The salt and humidity eats away at the once pristine exteriors, leaving them aged and derelict. This, however, is a general rule. A rule that has been broken by Sweden-based architecture firm Main Office.
Casa LT is a 219-square-metre surfer's dream. The two volume house sits on a hillside in Sayulita, a Mexican village facing Mexico's Pacific coast which is known for great surf. Main Office renovated an existing 1950s structure at the top of the slope which was on its last legs after years of humidity and lack of maintenance, they also added a guest house towards the bottom of the slope.
What really sets this property apart from most is how seamlessly it fits into its natural surroundings. Hidden away amongst palm trees, almond trees, plantains and ferns, Main Office committed to using local construction techniques and simple, often indigenous materials. The white stucco covered concrete walls pop against the greenery of the environment, and the window frames and many fitting inside are made of indigenous Parota wood.
When you're staying here, it really is summer all-year round.
Photography by Rafael Gamo.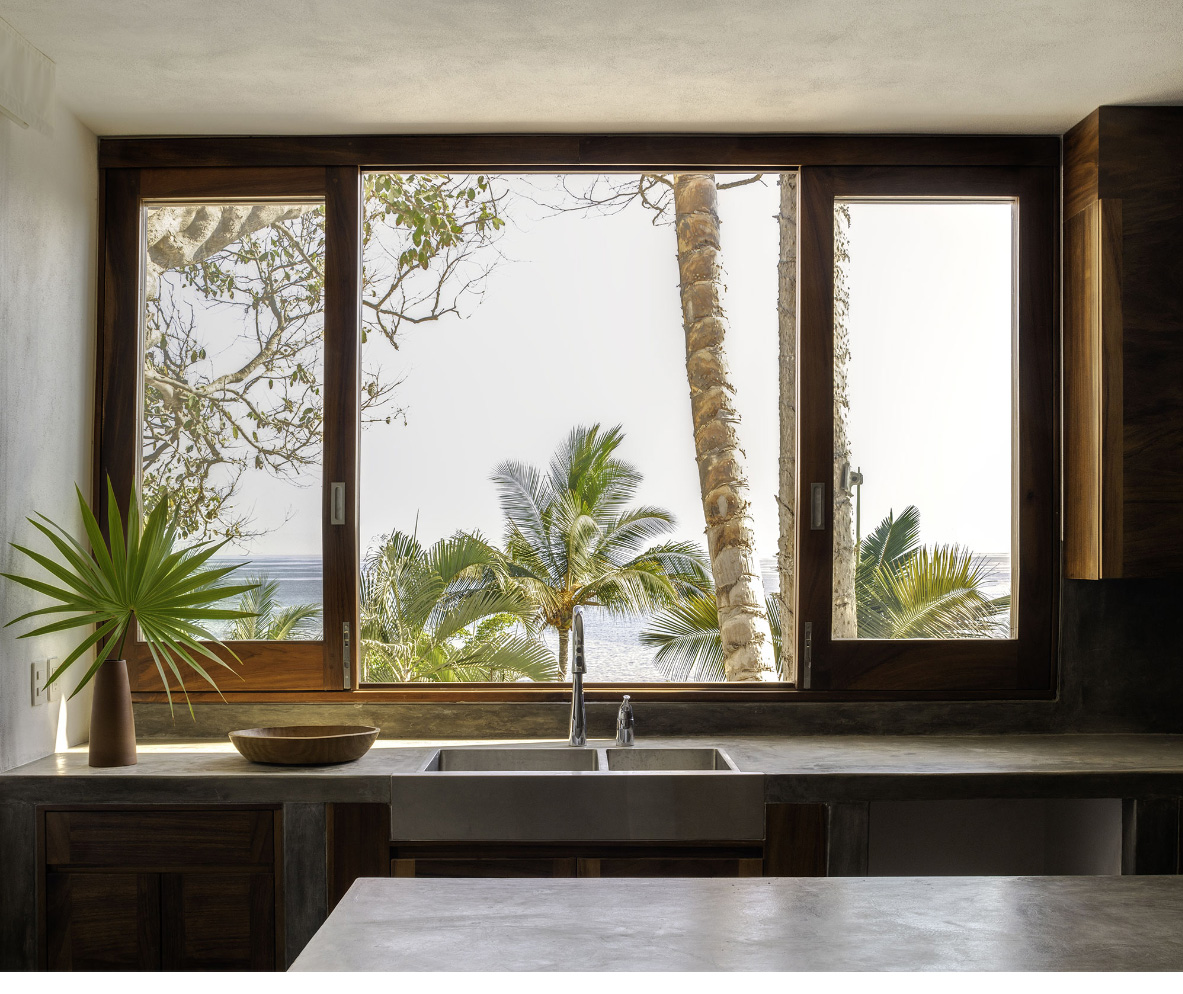 Looking for another sunshine escape? Then you'll love this; SAOTA Architects' 119A Kloof that sits high above Cape Town with wraparound views of mountains, city and sea.