AARK Collective have made a real splash in the world of watches since their inception in 2013 for putting their own artistic spin on the ever-popular men's watch. But what really sets them apart from like-minded watch brands is that AARK watches are primarily design objects. The array of geometric and playful details of each and every AARK watch boasts a love of minimalism but also a touch of artistry. Which means, each one looks and feels great on your wrist. To get you better acquainted, we're giving you a full low-down on our three favourite watches in this full AARK watches review.
AARK Collective Classic Tortoise Watch Review
The original AARK Collective watch, the Classic Tortoise, is beautifully simple. The moment you unbox the watch you instantly appreciate the balance of design and function; the fact that it blends a durable PU plastic outer shell with an internal stainless steel casing and artistic watch face. Beyond its contemporary design, the watch is incredibly practical and comfortable. The matte satin finish on both the case and watch strap make the AARK Collective Classic Tortoise soft to touch, hard-wearing and incredibly comfortable to wear. The greatest thing, though? Deciding which colour – and which AARK watch strap – you want to pick to suit your mood. There's plenty to choose from.
In terms of technical specifications, here's all you need to know when it comes to the AARK Collective Classic Tortoise Watch:
Custom Acetate 38mm Case
Tortoise Shell Finish
Japanese Quartz Movement
Hardened Mineral Glass Lens
18mm Italian Calf Leather Watch Strap
30 Metres Water Resistance
58g Weight
2-Year Warranty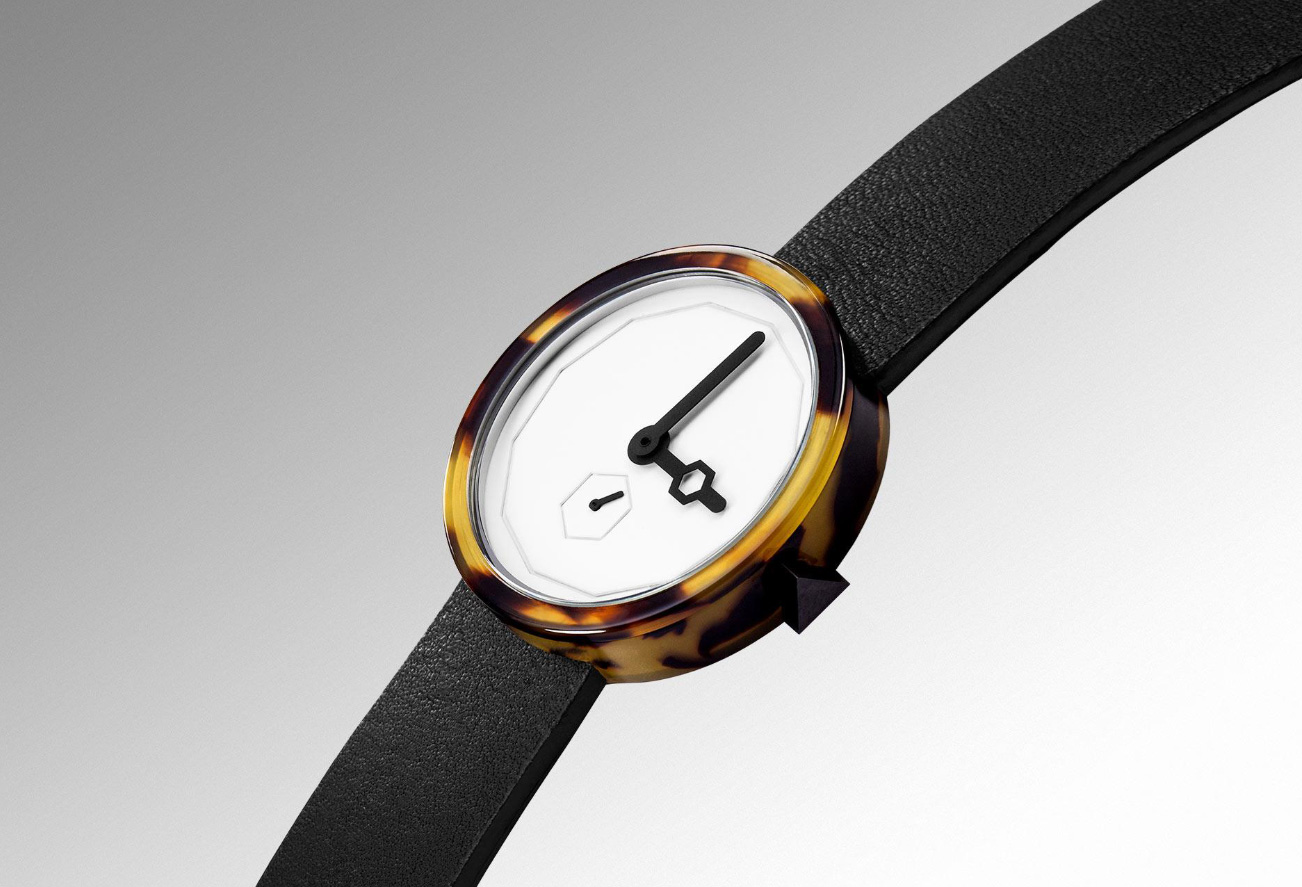 AARK Collective Dome Watch Review
When it comes to a watch that you can wear every day, it doesn't get much better than the AARK Collective Dome Watch . That's because it's symbolic design and quality construction supersedes its affordable price tag of just £165.
Featuring raised graphic indexes that give the watch a unique textural feel, the watch has a domed-shape lens that helps frame the watch face and create distorted perspectives and light refractions from different angles. It's a watch that evolves as you wear it, and it is displays precisely the right blend of artistry and function that gives AARK Collective its bestowed reputation in modern watch making.
What is more, the Dome also comes with one of the finest AARK Watch straps in the collection. The embossed leather watch strap – available in black and brown - has a wonderfully textured touch that gives a nostalgic feel to offset the symbolic watch face.
In terms of technical specifications, here's all you need to know when it comes to the AARK Collective Dome Watch:
Stainless Steel 38mm Case
Brushed Gold Finish
Domed Sapphire Coated Mineral Glass Lens
Japanese Quartz Movement
18mm Italian Calf Leather Strap
30 Metres Water Resistance
65g Weight
2-Year Warranty
AARK Watches Prism Review
On the wrist, an AARK Collective Prism watch looks like you're wearing a polished sphere of liquid metal with delicate dials engraved into it. The entire face, slim, sculpted and relatively simple, represents everything that is adored about the modern minimalist wristwatch – its secret internal mechanics, its use of precious metals, its contemporary colour hues and its range of interchangeable straps. There's also something strangely planetary about the look and feel of each AARK Collective watch, and its sculpted appearance is unlike any watch that you will have ever seen before.
The Prism is available in eight considered colourways to fit any aesthetic. Combinations of clear, frosted or patterned cases with radial or matte dials embody the multifaceted personality and wearability of the entire range. Plus, each Prism watch comes mounted to a supple Italian calfskin leather for guaranteed comfort, and the strap also features an improved pushpin attachment for easy customisation.
Don't overlook all the technical watch specifications, though. Here's all you need to know when it comes to the AARK Collective Prism Watch:
Custom Acetate 38mm Acetate Mould
316L Stainless Steel Inner Case
Clear Acetate Finish
Japanese Quartz Movement
Sapphire Coated Mineral Glass Lens
30 Metres Water Resistance
2-Year Warranty