Whether you're California dreamin' or just needing something for the nine-to-five, Aer have what you need. Whether your travels are to the office and the gym, or to the airport and LA, your bag has to be a faithful companion, one that contains every conceivable necessity as well as expressing a certain quiet personality. That's where San Francisco minimalists Aer come in, with an impeccably-imagined series of collections aimed at the most demanding of style-conscious commuters, gym-goers and international jet-setters.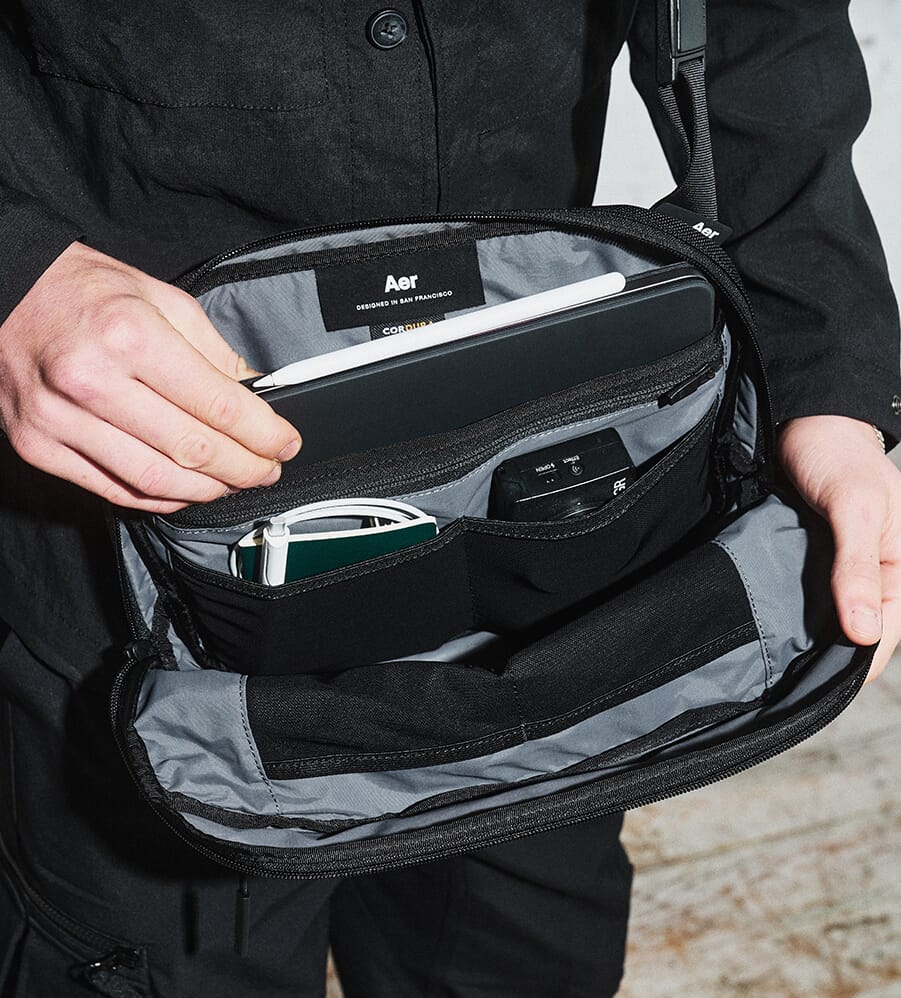 A small team based in the hip Mission District of San Francisco create all that Aer release. The journey began in 2014, as a crowdfunding project for the first Aer bag, combining the essentials of an office bag with that of the gym bag, a classic piece of lateral thinking that's become something of a trademark for these innovative Californians.
That one bag has now inspired an entire collection conceived around the life of the active city professional. Aer's Active Collection combines all that's needed for the office day with everything that's essential for a gym workout, all in one elegantly minimalist bag, now in a choice of sizes and signature minimalist colourways.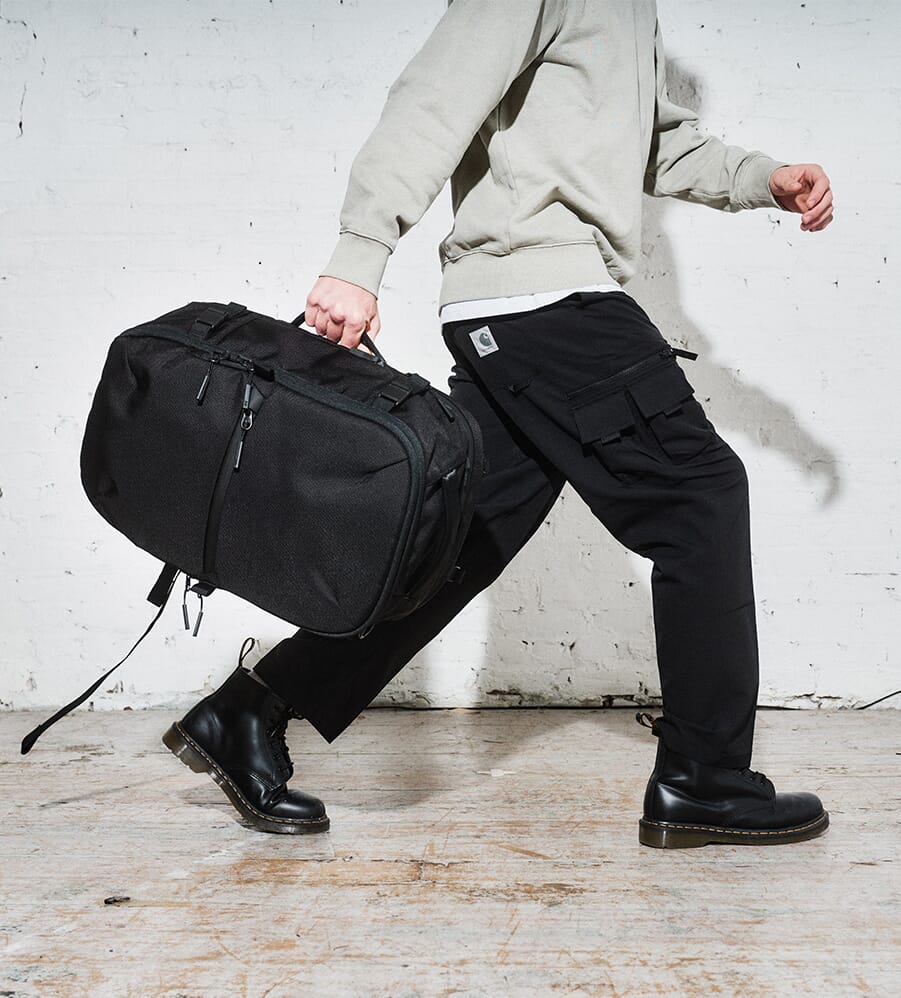 Key to the Aer approach has been to expand its collections in a considered way. Simplicity, durability and utility, the company says, are key to each design, with a lifetime warranty on every piece. The Travel Collection comprises everything from large, monochrome backpacks to gym bags and rain covers. Bags in the City Collection are inspired, no-nonsense companions to complement your everyday working life.
And there's more: Aer have won a nomination in the international Carry Awards for its collaboration with Tokyo-based minimalist hotel chain Nine Hours, renowned for its capsule rooms. This is accommodation with all that you need and nothing more, very much the Aer approach to their bags.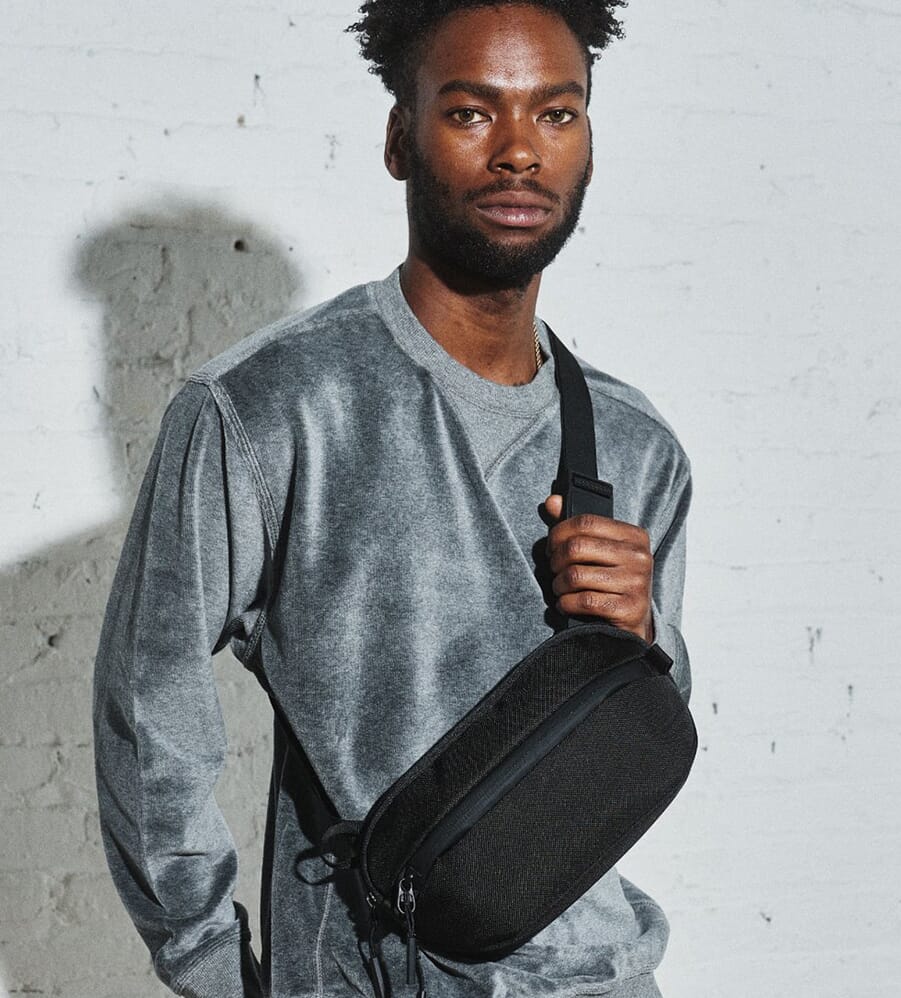 Forward-thinking runs through new designs such as the the X-Pac Collection which incorporates high-end sailcloth technology from X-Pac to the exterior of bags, so that they're even more durable than standard Aer bags, ready for whatever conditions your adventures are going to throw at them. Accessories complement the collections, making Aer a one-stop shop for all and every travel experience. These Californian dreamers are flying high - and we can't wait to see what they come up with next.
---
---
Discover the best men's work bags to buy now.
---
---