With so many men's jewellery brands out there, it's a wonder that so few make jewellery styles for the modern gent. We don't want anything too eye-catching, but the right piece of men's jewellery can add an injection of personality to an outfit. Luckily for us, Alex Orso is flying the flag for understated, stylish jewellery on the belief that detail, no matter how small, is what truly defines the man.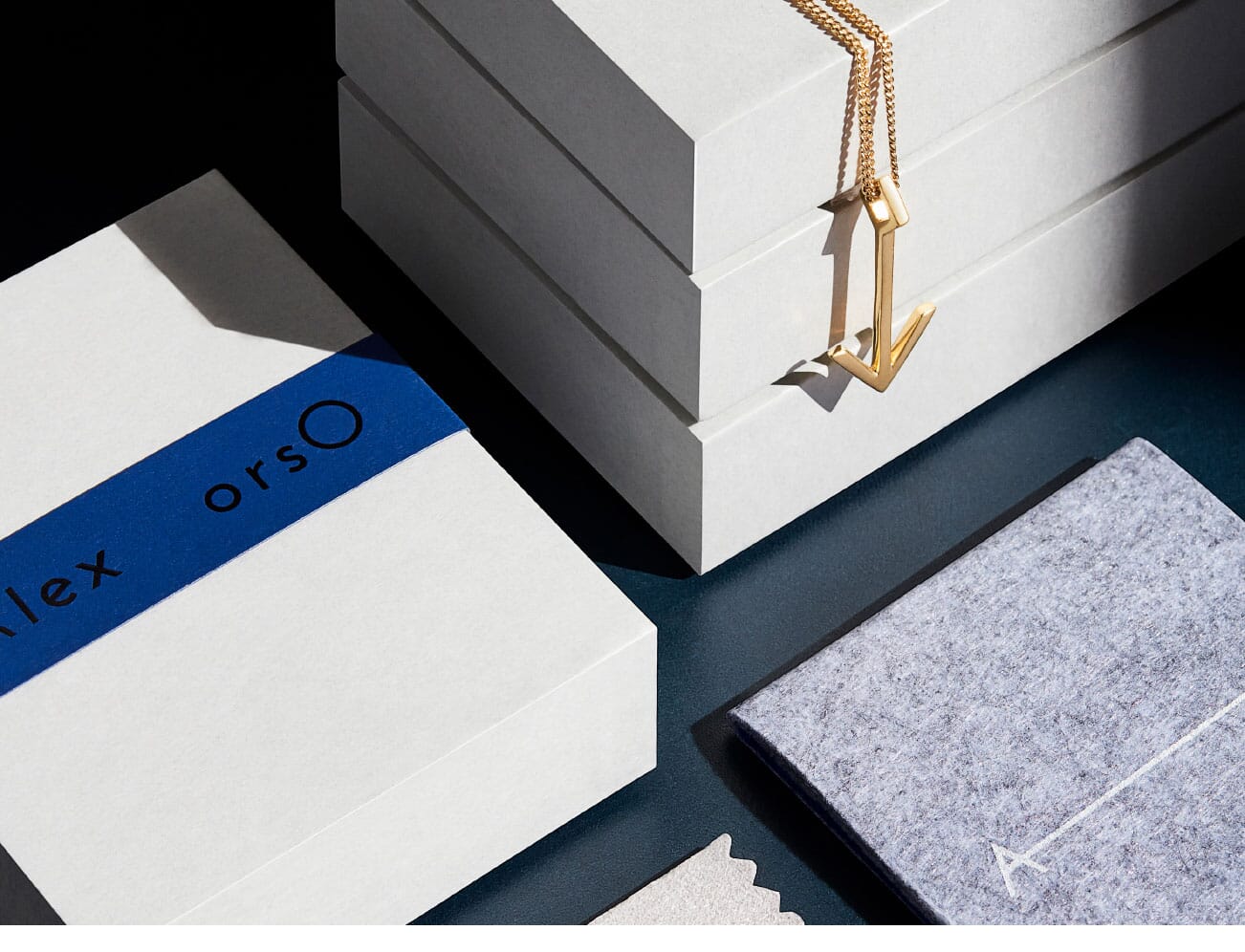 The problem is that shiny things are always rather attractive. We need to distinguish which pieces of men's jewellery are worth the purchase and which aren't. This is impossible without getting your hands on the pieces, unless a selfless samaritan writes a review… Welcome to the OPUMO review of Alex Orso's minimal jewellery for men.
Overview
Based in London, Alex Orso offers a range of subtly masculine jewellery. Each piece, ranging from men's rings to bracelets and necklaces, has a distinct personality but doesn't shout for attention. The label seeks to alter the way we view everyday items by elevating them with fine materials and displaying them as pendants. Gold, ruthenium and silver ring pulls and bottle tops act as a tongue-in-cheek take on men's accessories.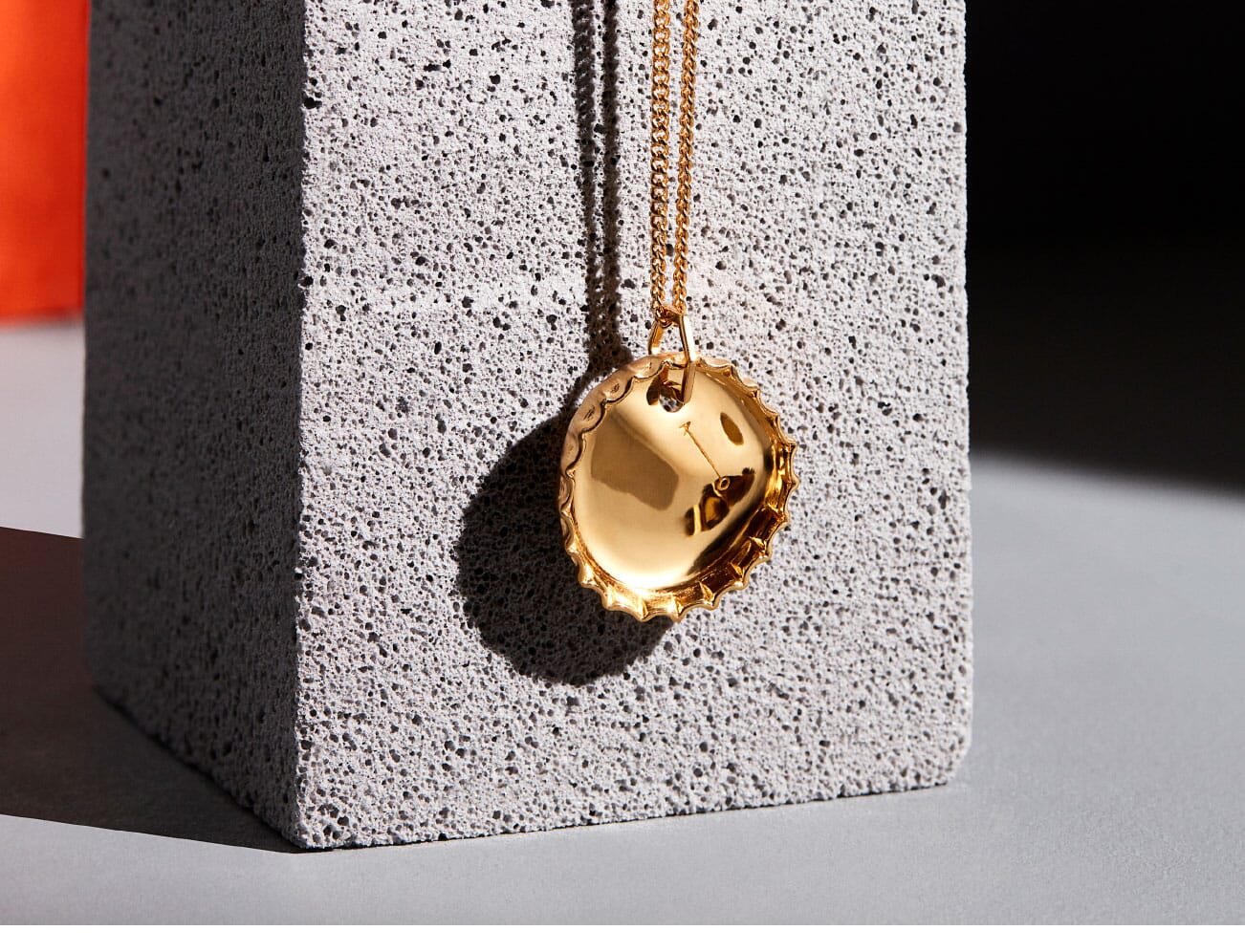 Alex Orso styles
Men's necklaces
Alex Orso's typically understated designs take many forms. Even the men's pendant necklaces – traditionally a loud accessory – boast a restrained, laid-back confidence. One of our favourite aspects of Alex Orso is the label's sense of humour, you only need to look as far as the crumpled Bottle Top Pendant or Nut & Bolt Pendant necklaces for proof. If you're looking for something simpler, opt for the classic Silver Disc Pendant.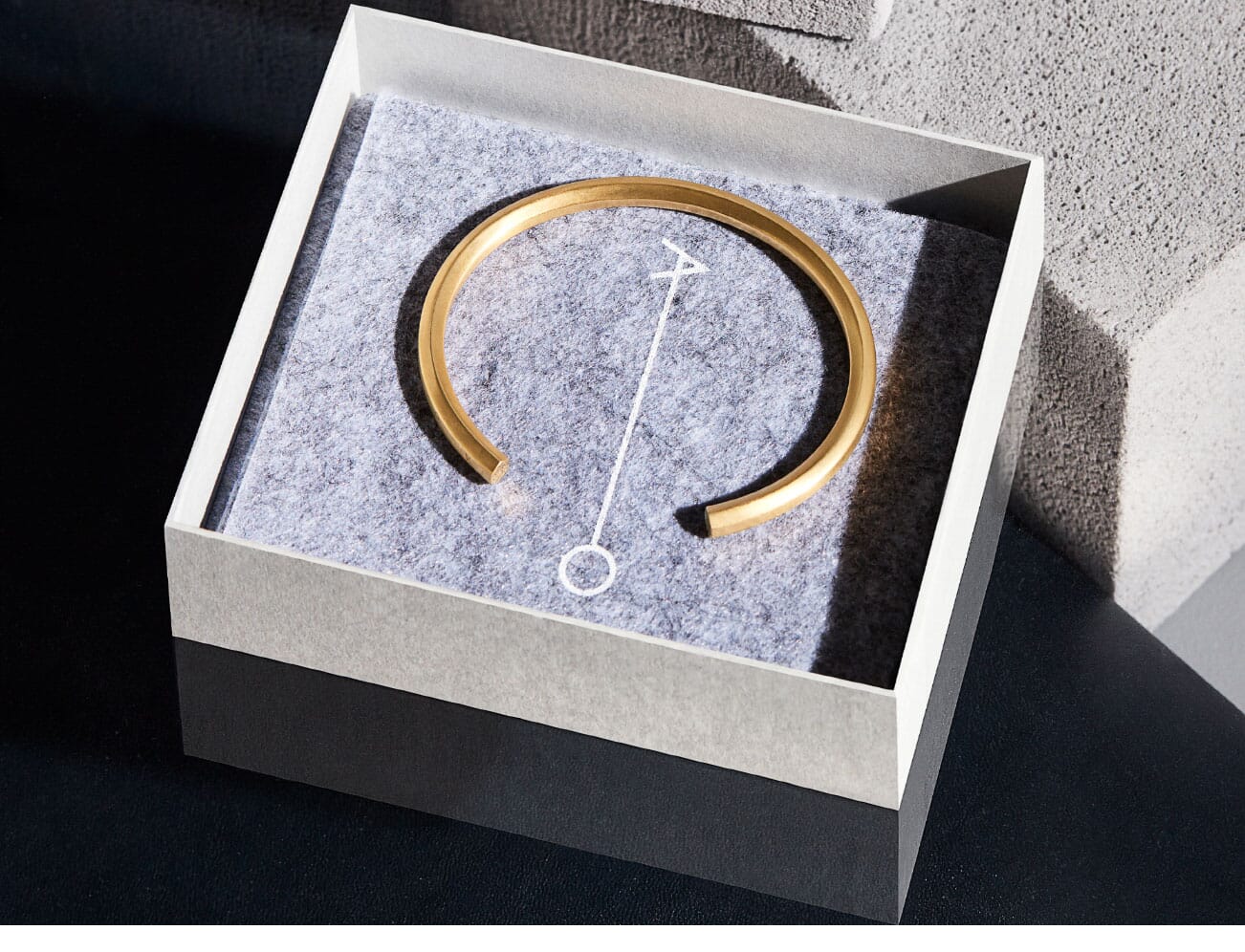 Men's bracelets
Bracelets are an inconspicuous way to add an interesting element to an outfit. Alex Orso cuffs are minimal and therefore extremely easy to style. You can get your hands (or wrist) on several different sizes: 2.5mm cuffs, 5mm cuffs and 10mm cuffs are available in silver. For something to make a bigger statement, try one of the diamond cuffs or emerald cuffs.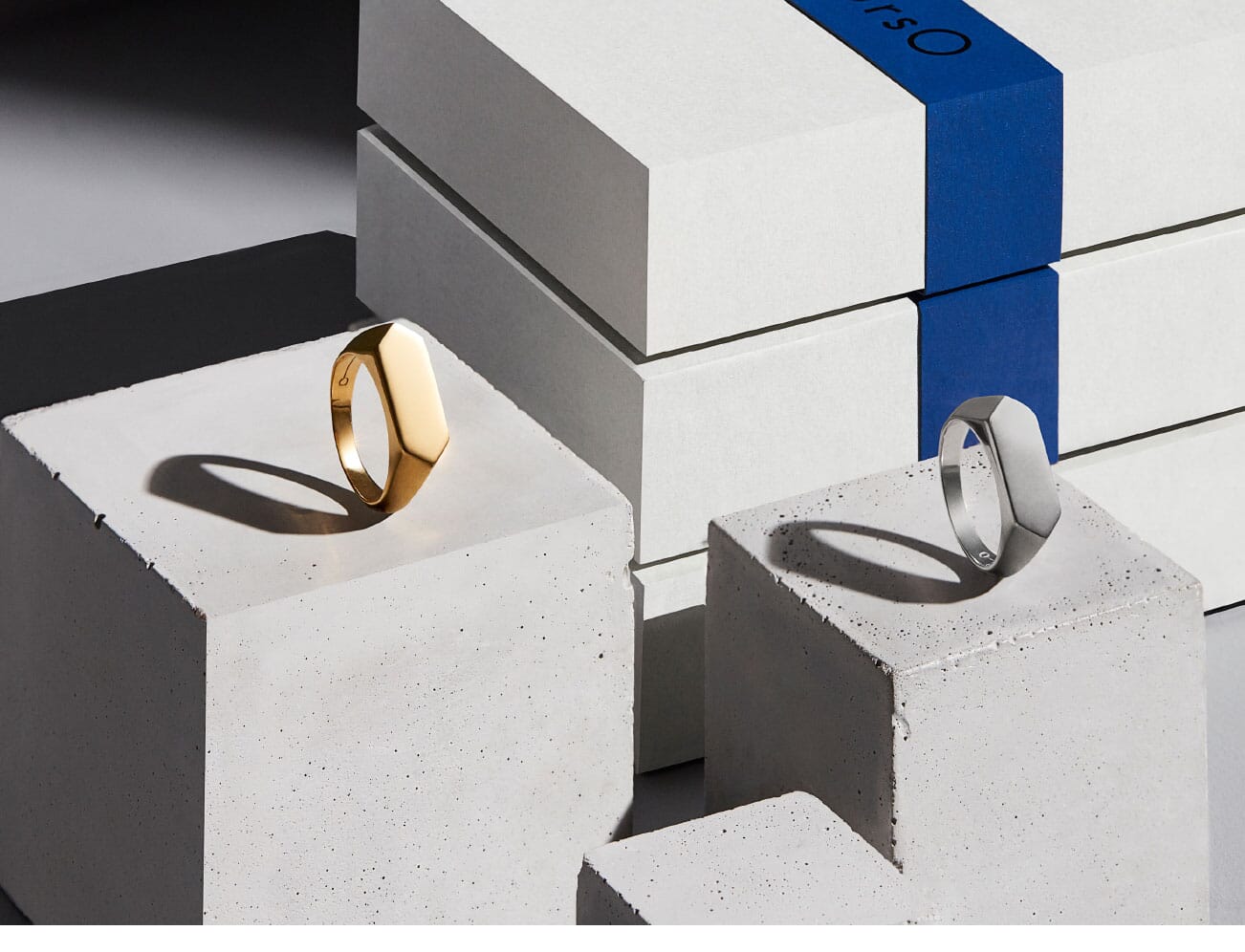 Men's rings
Men's rings are hard to get right, so it's usually better to keep it simple. Alex Orso's silver and gold signet rings for men are a great go-to contemporary accessory, but if you think you'd rather take it back to basics, a simple gold or silver band ring for men is for you.
Alex Orso Materials
All the brand's gold jewellery is cast in brass or sterling silver before being plated in 22kt gold. The silver pieces are cast in sterling silver and plated in rhodium which prevents the accessories from leaving any marks and massively increases their lifespan. Finally, one of the more recent additions to the Alex Orso repertoire, ruthenium pieces cast in brass are plated in ruthenium which boasts a dark, sleek finish.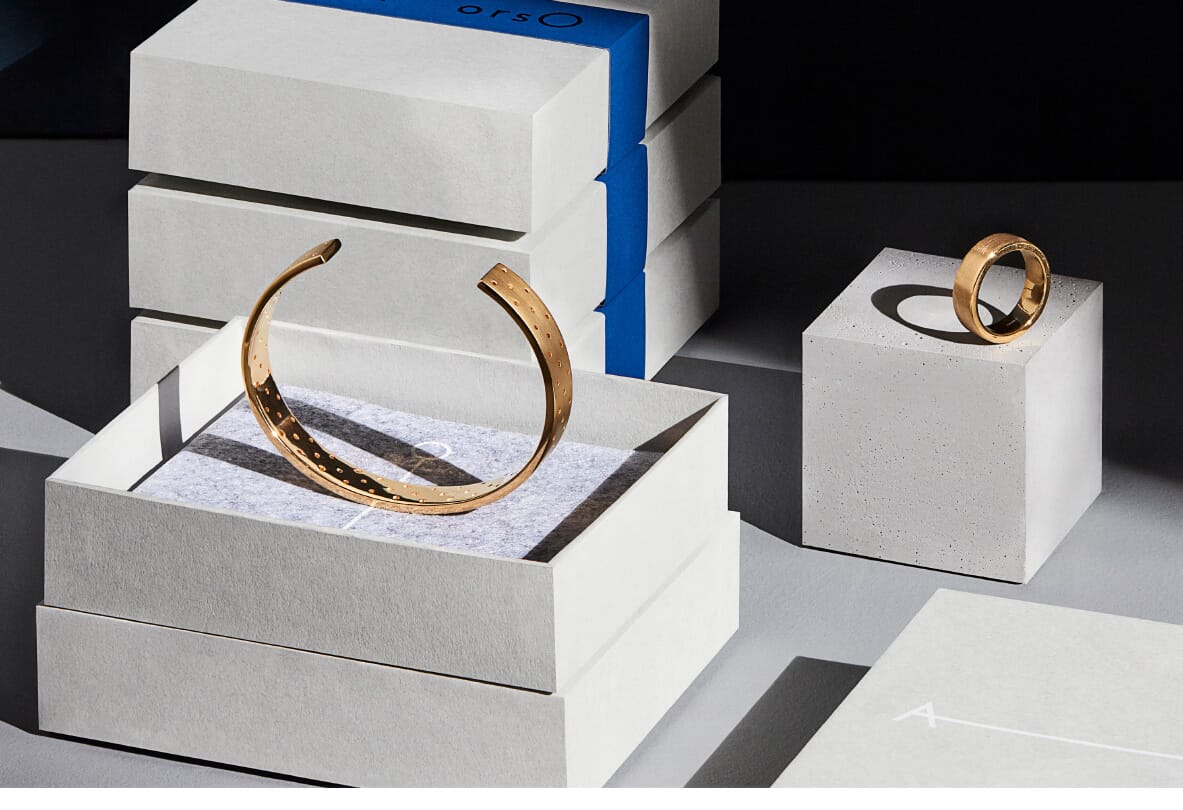 Alex Orso verdict
This is one of our favourite men's jewellery brands. Alex Orso occupies a niche in the men's accessories landscape that we were desperately crying out to be filled. Most jewellery for men is obnoxiously loud and frequently feels and looks cheap. Alex Orso's mid-priced jewellery covers all of our needs: it's subtle, high-quality, long-lasting and looks great. The range of price points, materials and styles means that there's a piece to please everyone.
Shop Alex Orso at OPUMO.
Read our Alex Orso interview to discover the secrets to starting a jewellery brand.