Alison Lloyd is a London-based designer whose renegade mindset and disregard for fleeting trends have led her to endure as one of the UK's leading bag designers. Her label Ally Capellino has garnered cult status in the UK and beyond, thanks to the inherently functionality and timeless minimalism of its backpacks, satchels, totes and weekenders.
Read our conversation with Alison for an insight into the origins of Ally Capellino, the influences that inform its designs and what's next for the bag brand.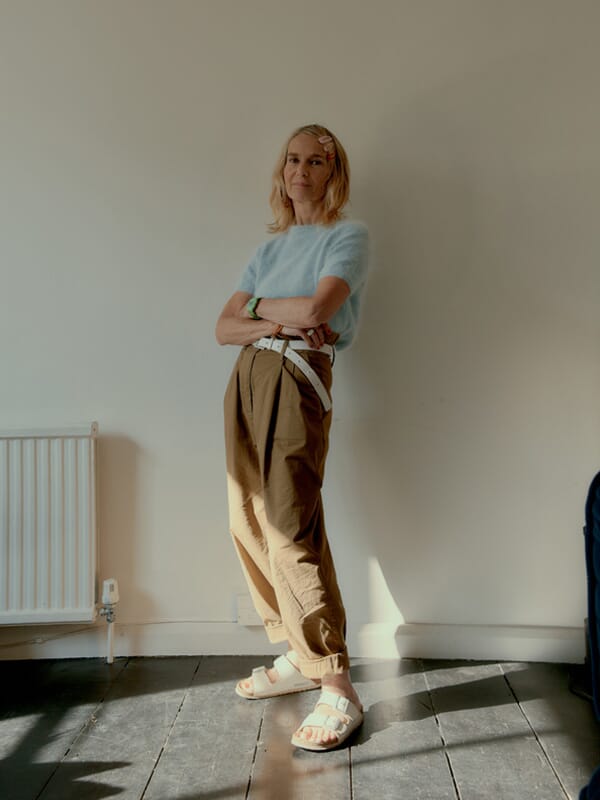 Can you tell me a bit about your background in design and how you came to launch Ally Capellino?
I come from a design background in that I did an art foundation course in York followed by one term in Manchester doing Fashion and Textiles. The course wasn't right for me, so I decided to transfer to Middlesex University where my boyfriend was already studying. Upon finishing, we both got jobs with Courtaulds Design studios, who had manufacturing facilities that supplied Marks and Spencer.
I found the corporate system very oppressive and began making bits of jewellery and hats. After a couple of commissions, we started selling them in what was at that time, post-punk London. Setting up a business was very easy at first, my boyfriend and `I supported ourselves by freelancing as pattern cutters and by doing sample machining. We made samples for small design companies in the rag trade and also made stage costumes for the likes of the Eurythmics and Judas Priest. After a while we added some garments to our offering, with the first five-piece collection celebrating the Moscow Olympics of 1980.
What is the driving design ethos behind Ally Capellino?
Understated and simple with function at the fore.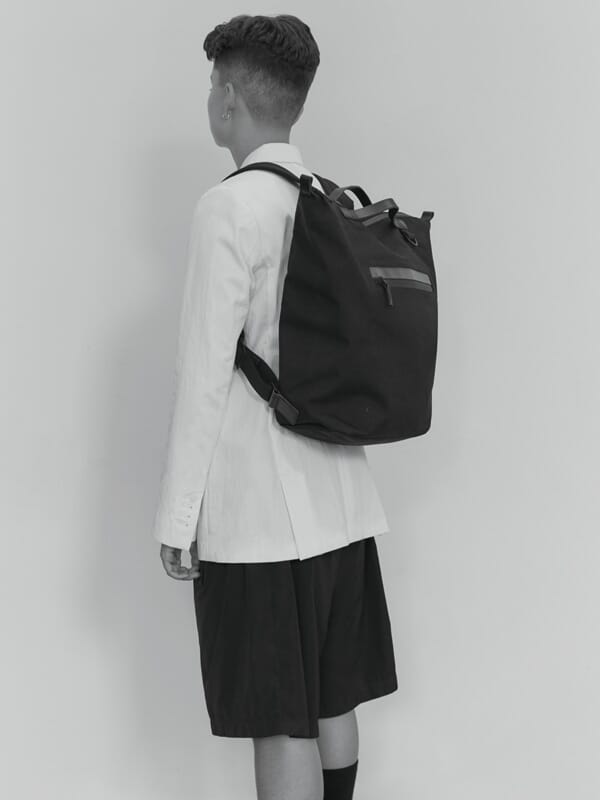 What do you think differentiates Ally Capellino from other bag brands?
That's a good question – one key factor is the construction of our bags. From the beginning our approach has been a bit different in that it's a bit more like clothing construction. Bags are sewn from the inside rather than being glued and topstitched together. This gives them a more pillowy, soft look. I favour leathers and materials that tend to age gracefully. Our customers respond well to the softening and fading of the cotton fabrics we use and the burnishing of the veg tanned leathers that polish up and patina with more and more wear. I feel our colours are really individual as we spend time choosing complimentary or contrasting variations to, say a zip or trim, that another company might just match exactly. I think that builds on the subtlety of the construction.
Finally, function. Our bags are conceived for everyday use, and probably more urban than those made for camping or outdoor pursuits. The pockets and sections are designed for today's necessities like laptops and today's tech accessories. Keys, phones and even baby changing mats can be accommodated. Yet with all these features, our bags are still slick enough to walk into a meeting with and look good.
What have been the most important things you've learnt since launching the brand 40 years ago?
Enjoy yourself and try and follow your instincts. Keep an eye on the margins, work with people you like, and take a risk.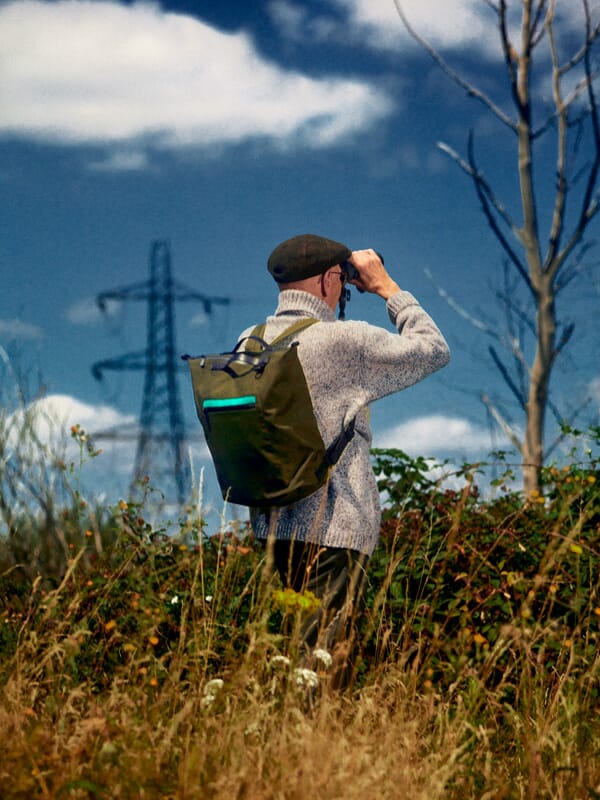 How do you think Ally Capellino has managed to stay relevant for so long in such a fast-changing industry?
Primarily by not changing too much and being wary about trends that are for the sake of fashion rather than necessity. We have always been function and style-focused. Our bags don't go out of style. The functionality in them has always been present, but even more so since we produced bags for MacBooks when they first started becoming common place. We worked directly with the guys at Apple in 2006 and their input taught us a lot. Our relaxed bags didn't look like standard, boring black laptop bags and the response to them was overwhelming and really moved things on. A tech compartment is taken for granted in bags today, but back then you had to make a trip to Tottenham Court Road to buy a computer bag.
How has the brand evolved over the years?
I guess the biggest change came twenty years ago (and halfway through our forty-year history) when we made the shift from clothing to accessories. I was self-taught and started out from my kitchen table, so the bags have improved and evolved significantly in terms of quality and technique. I think we create bags that cater well to men and women, transitioning seamlessly from our original women's leather bags. The finished product is excellent, and I think we have a recognisable product that has an amazingly faithful following.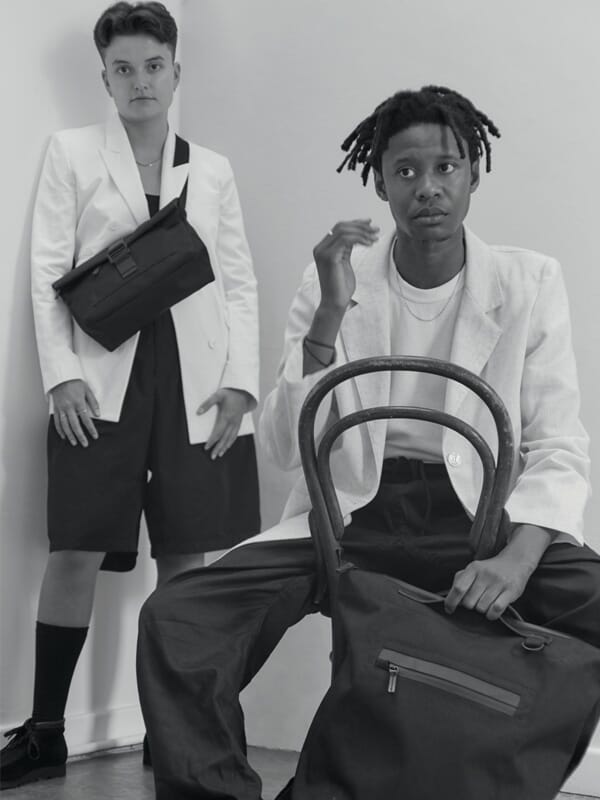 You live in London and Ally Capellino is a London-based brand. Does the city play a role in influencing your design?
I'm very stimulated by living in London. I like the people, and the diversity of cultures. I'd say that has a big influence and the thought of applying what I do as something that people will use. I love seeing individual creativity on the streets and am also aware that I'm privileged to have so many galleries etc, within cycling distance of where I live and work. Having said that, I'm also a great nature lover, in an urban sense, and so the garden and outdoors contribute colours, textures and materials into the mix.
What keeps you inspired?
What doesn't keep me inspired? Everything and anything can be an inspiration.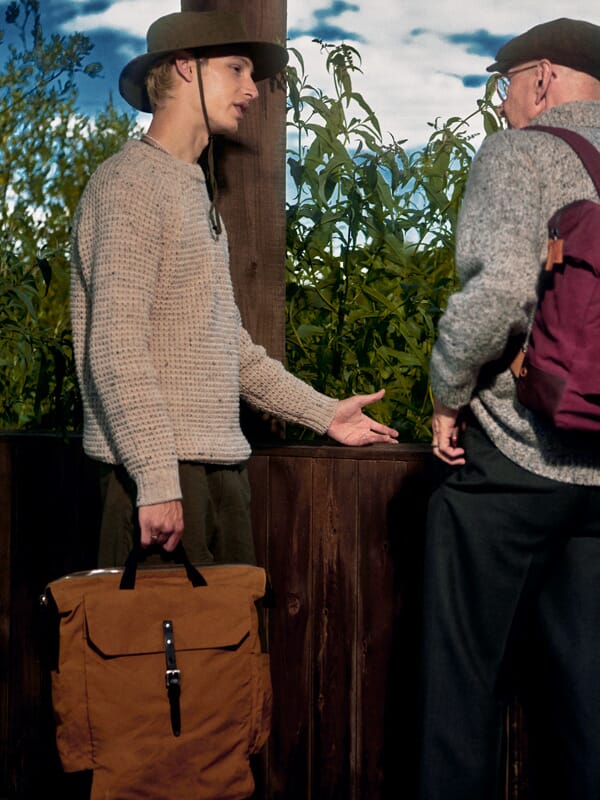 Do you ever find yourself in a creative rut? How do you overcome it?
I don't generally have any problem with creativity, in fact it's probably what keeps me awake the most. If there is ever a sticky time, then it tends to be around a looming deadline and that can be very effective!
Who are your design heroes?
David Adjaye, Catherine Hamnett (back in the day), Helmut Lang , Martin Margiela, Craig Green, Franz West and Rachael Whiteread.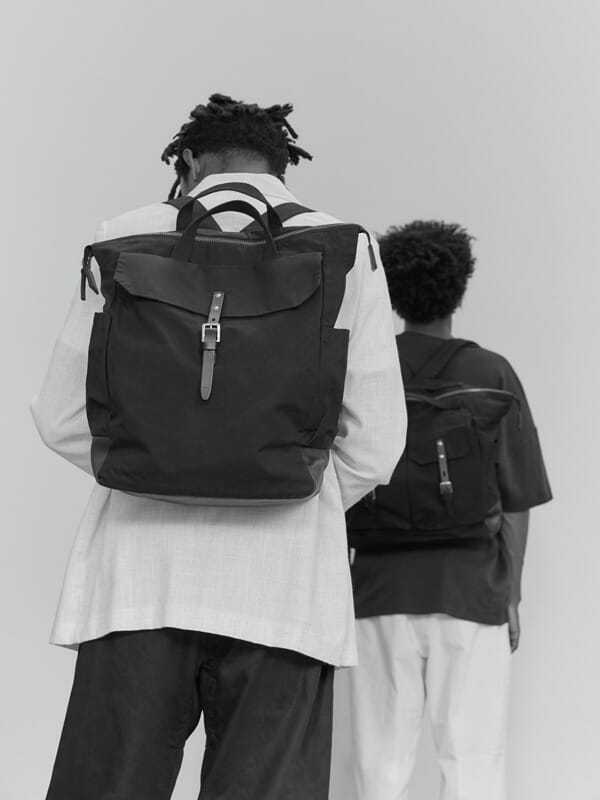 What are some of your personal favourite styles from Ally Capellino?
Frank is an enduring favourite. It was named after my son or the other way around, I love the name Frank and I like the way that bag has its own following, it is a signature piece. It is the basis for all of our backpacks. I own lots of Crossbody bags but would pick a Leila from our current collection. I also love our Hoy backpack, in the large size. It is light and simple, and designed for cycling and being out and about and is weatherproof. I love playing with the colours and the components on it such as the clip for a light and fun reflective strip.
What are your hopes for the future of the brand?
I'm constantly working to increase the sustainability and reduce the carbon footprint of our products. I have always felt reassured that the longevity of the bags is the starter for this. I'm hoping to be able to reach a wider customer base for our products. Larger quantities always help when buying fabrics and as a smaller company it can be easy to be priced out on minimums. Like too many, I'm also challenged by the Covid-19 nightmare. Opening more shops seems out of the question right now, but I think that the pandemic has stimulated some new ideas that I am mulling over. I am not going to talk about them until I decide whether they are worth pursuing or not!
---
---
---
---